Clothes steamers are gaining in popularity. They're easier to use than irons, gentle on fabrics, and can get wrinkles out of nearly any style of clothing.
But, with so many on the market, which one is right for you? Well, we have the answer. We steamed wrinkled clothes, filled water tanks, and tried out special features. From standing "valet" steamers to portable ones that can fit in your luggage, we checked out all the garment steamers currently available—and got a preview of what's to come.
Updated August 11, 2016
Best Upright Steamers
Best Overall – Upright Steamer
Conair GS88
Conair is the #1 brand of garment steamers in the U.S. for a reason: The company's lineup ranges from inexpensive travel steamers to the flagship GS88 standing model. We love the unique built-in pants creaser and the option for continuous or burst steam.
While it doesn't feel as substantial as some of its competitors, it does offer the most portability of any standing steamer we've seen. You can easily store the GS88 using its telescoping hanger stand, four wheels, and storage compartments for accessories.
Rowenta Master Valet
This valet steamer has a roll-out screen to support garments, so you can steam them using only one hand. Similar models require you to hold items taut while steaming, but the Master Valet's unique design gives the support your clothes need to help remove wrinkles.
When we tried it out, the 1550-watt steamer didn't drip or leak, and made quick work of wrinkles on hard-to-iron collars, plackets, and pleats. It's a little pricier than similar models, but it promises to save you time and hassle.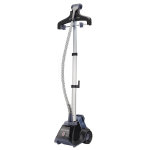 Rowenta Compact Valet
We had no complaints about the Rowenta Compact Valet, except it lacks the unique Roll & Press feature that makes the Master Valet so much easier to use. It's a low-risk investment at $90, but we still think other steamers are a better value—even if they cost a bit more.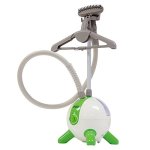 The Laundry Pod Upright Steamer
This inexpensive steamer comes in three colors, and we think it looks a bit like a giraffe. Though it's one of the most affordable valet-style steamers on the market, it gets uneven user reviews online, and lacks features found on models that cost only slightly more.
Best Handheld Steamers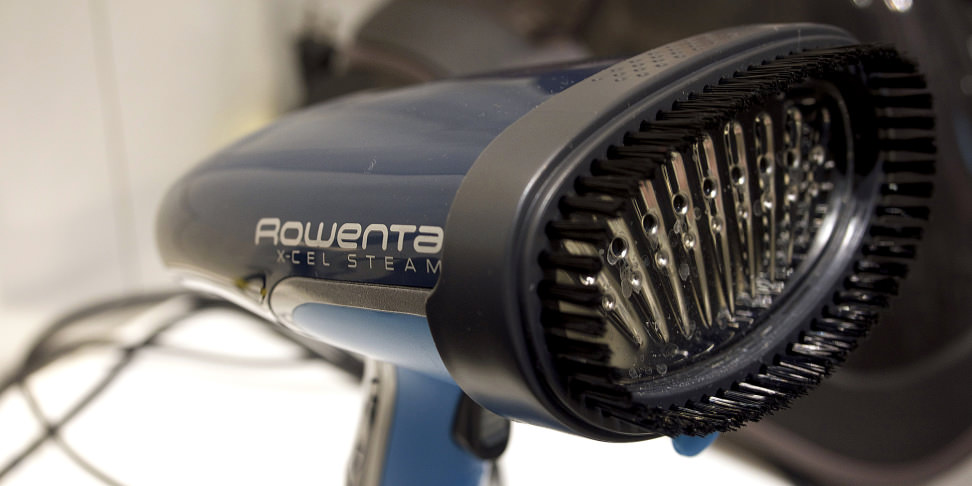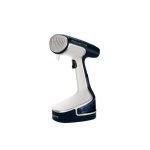 Best Overall – Handheld Steamer
Rowenta X-Cel Steam
The 1500-watt, handheld X-Cel Steam from Rowenta is more expensive than the Conair GS23, but it feels more substantial and gets better user reviews than many other handheld garment steamers. Like the upcoming Conair GS38, it has a stable base that lets users rest it on a flat surface when it's not in use.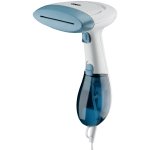 Conair Extreme Steam GS23
This 1100-watt handheld steamer is a good choice for occasional use. Online user reviews aren't thrilled with its long-term reliability, but at $34.99 on sale, it's a good choice for occasional use.
There's only one reason we can't wholeheartedly recommend it: A better model comes out in April. The GS38 is expected to sell for $59.99, and we love the new Turbo mode and a design that lets it stand up on a flat surface when not in use.
Best Travel Steamers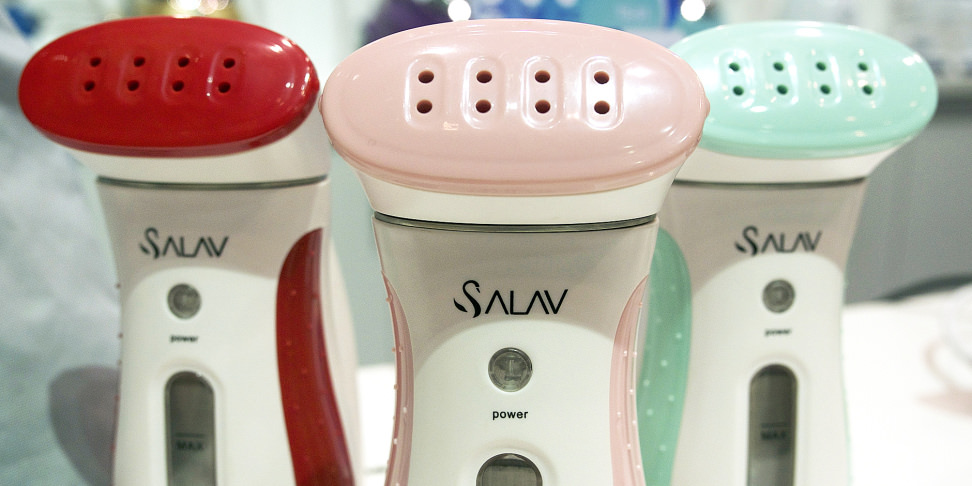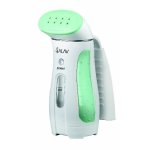 Best Overall – Travel Steamer
Salav TS-01
This tiny, attractive travel steamer sells for under $20 and runs on any voltage, so you can use it all over the world. It takes more than two minutes to heat up, and it doesn't have a large water reservoir, but that's to be expected from such a small, portable model.
We also liked how the handle doubles as a measuring cup and tiny pitcher, which keeps users from overfilling it with water.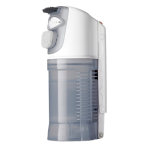 Conair GS1RL
Like other travel steamers, this model from Conair isn't as powerful as a full-size counterpart, but it's still a great choice for business travels hoping to look fresh. Like the Salav, it's designed for use with any voltage—just make sure the plug fits into the adapter you buy. A lint remover and brush freshen fabrics while removing wrinkles, and the handle folds flat so it can fit in a suitcase.
Bonus Pick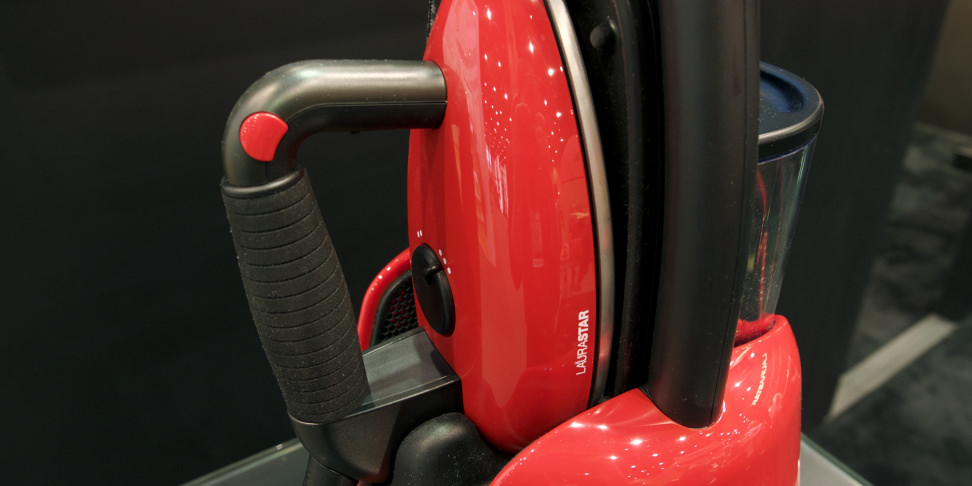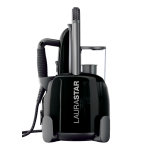 LauraStar Lift Plus
This isn't a traditional garment steamer. In fact, it isn't a steamer, period—it's a high-end iron with a steam tank. It uses dry steam to iron clothes without damaging them, and is a great alternative to some of the valet models on the market.
It isn't cheap, but the European-made LauraStar has some features that no competitor can match. It heats water to 300ºF, then reheats it again at the sole plate for even steaming. A soft-press sole plate cuts the temperature down to 150ºF for delicate fabrics. Quilters, fashion designers, and clothes horses alike should appreciate its one-of-a-kind features.
Related Video