The Best Affordable Countertop Microwaves of 2018
By Keith Barry
I know you're reading this article to find out what cheap microwave you should buy—but I'll let you in on a little secret: It doesn't really matter.
How do I know? Well, I've been behind the scenes at some famous appliance companies. Most hire a less-famous manufacturer to make microwaves for them, then put the well-known name on the front. A few years ago, Reviewed even tested a bunch of cheap microwaves to see if they performed differently—and they didn't.
Yes, higher-end microwaves—the ones that cost $100 or more—actually have substantive differences, and we'll be writing an in-depth guide to those soon. But if you're spending less than $80, you should pick the cheapest countertop microwave with the wattage you need, with the control panel that makes the most sense to you, and in the size that fits.
Still, whether it's due to an awesome sale price or a unique design, some models stand out from the pack. Here are some good choices.
Updated January 04, 2018
Sharp R-331ZS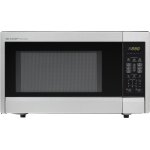 Sharp R-331ZS
Best Overall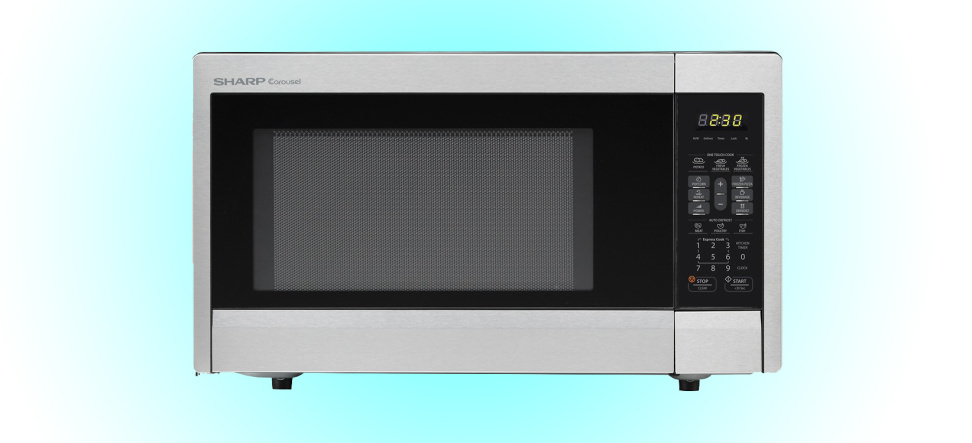 We found it: The one affordable microwave that actually stands out from the pack. Unlike the competition, this entry-level Sharp isn't really that bare-bones. But as long as its on sale for $69.99 at Best Buy, this 1000W, 1.1 cu. ft. microwave is an incredible deal.
One-touch buttons make it easy to use—as does a Start button that automatically puts 30 seconds on the clock after a single press. Sure, it doesn't have an interior light, and the buttons are a little hard to read. But you won't find a better microwave for less.
Hamilton Beach P70B20AP-WZ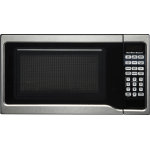 Hamilton Beach P70B20AP-WZ
Best Value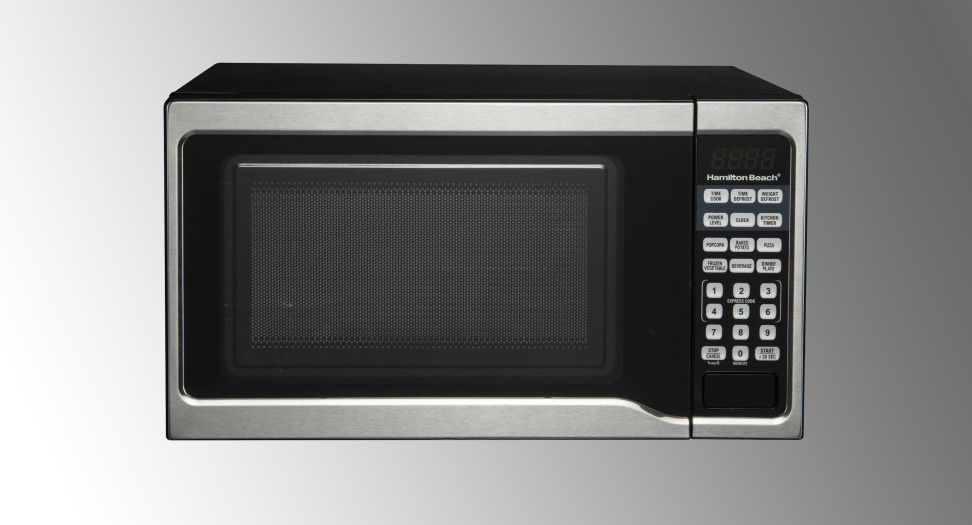 This best-selling Hamilton Beach microwave is ideal for dorms and small kitchens. We like its stainless steel look, its straightforward controls, and its incredibly low price—$20 less than any comparable microwave we found on Amazon. No, it doesn't have any specialty features. And the low price is only valid at Walmart. But if all you're doing is making Easy Mac or reheating leftovers, a 700W, 0.7 cu. ft. microwave should do the trick.
Even though it wears a Hamilton Beach label, it's actually made by Galanz, one of the world's largest manufacturers of microwave ovens. That means it's identical to a bunch of other microwaves out there. That means you'll just be wasting money if you pay more for a similar model.
Hamilton Beach 900W, 0.9 cu. ft. microwave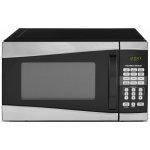 Hamilton Beach 900W, 0.9 cu. ft. microwave
This is a slightly larger and more powerful version of our top value pick. While it's sold at multiple retailers under various brand names, Walmart has the best price on the Hamilton Beach version. If you're not short on space, a 0.9 cu. ft., 900W microwave offers more space and power than a true budget model.
While we're on the subject of brand names, watch out: Some add more to the price than others. For instance, both this Avanti microwave and this RCA microwave are basically the same product—but the Avanti sells for $80.99 at Home Depot, while the RCA sells for $55 at Walmart.
Panasonic NN-SN661S 1200W, 1.2 cu. ft. refurbished microwave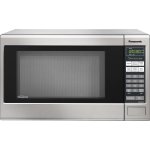 Panasonic NN-SN661S 1200W, 1.2 cu. ft. refurbished microwave
Remember how I said that high-end microwaves are actually different from their cheap counterparts? Well, here's one you can get for just under $80 as long as you're OK with buying a refurbished version. Panasonic microwave ovens feature inverter technology, which adjusts the microwave's power in real time. That really helps with defrosting and reheating.
Even though it's refurbished, user reviews are overwhelmingly positive. In fact, they're actually more positive than reviews of the brand new version. If it's still available on Amazon, we'd recommend grabbing one.
Kenmore 73772 900W, 0.9 cu. ft. microwave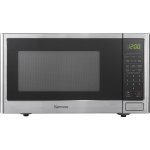 Kenmore 73772 900W, 0.9 cu. ft. microwave
If design matters, we like this straightforward Kenmore. With clean lines and an easy-to-clean exterior, it'll blend in to almost any kitchen. Even though it's a little more expensive than other microwaves on our list, it's still a good deal—especially if you get it in black or white for $10 less.