Weird, funny, and ridiculous pool floats have been blowing up the summer scene for the past few years. And if you want to make a splash at your next beachside, poolside, or lakeside gathering, bring along one of the most popular pool floats of 2017.
"Go big or go home" is the perfect pool float mantra, and there are a ton of extra large inflatables that will liven up your pool or lakeside adventures this summer. Plus, if you love the idea of floating but would prefer to stay on the dry side, these big pool floats are the right size to keep you on, but not in, the water.
If you prefer a more modest (and manageable) float, there are plenty of smaller floats on this list so you can lounge on the water without feeling like you're show-floating.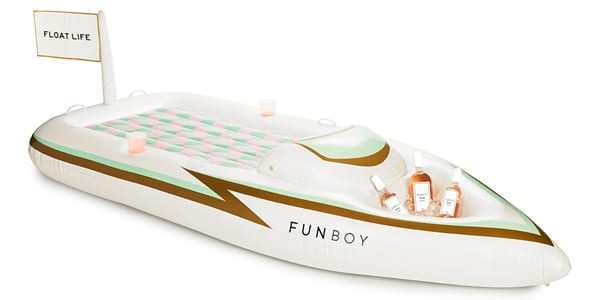 This 9-foot ride is perfect for one or two passengers, and it features two cup holders and a reinforced cooler to stash your drinks in the bow.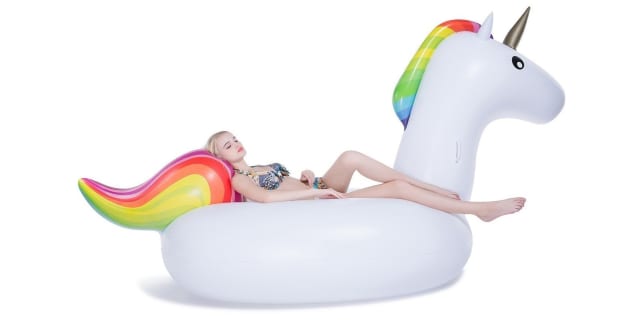 Revel in your Lisa Frank fantasies on this fantasy pool float that's big enough for two (or extra roomy for one). If you want something a bit smaller, this tube-style unicorn float is a best seller, and it's only $21.99 on Amazon.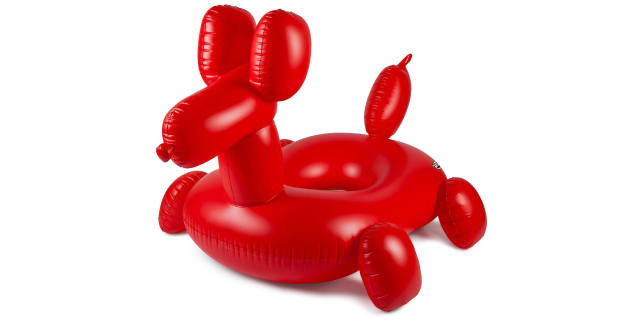 Unless you have a fear of clowns or balloon animals (in which case, why are you even looking at pool floats?!), this red dog is the perfect way to add some laughs to your summer.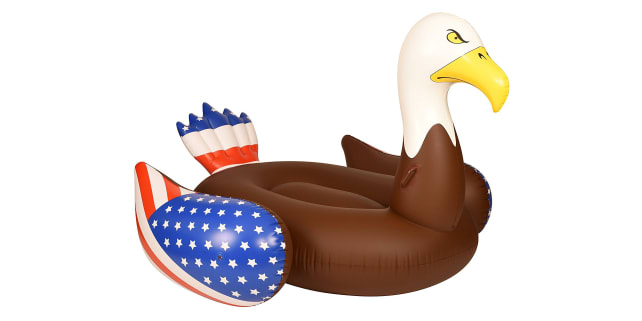 Nothing is more American than floating the summer away, so double down on your patriotism with this USA AF bald eagle float.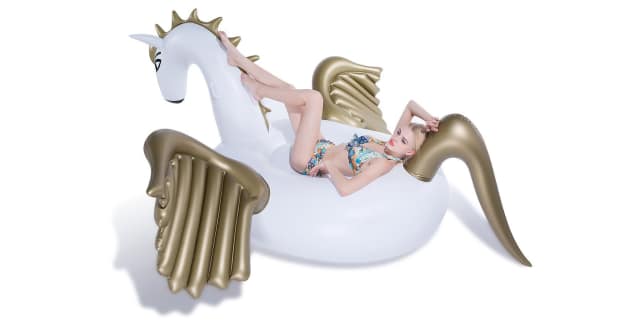 Best your unicorn-riding friends with this golden-winged stallion that is big enough to really stretch your wings or invite a friend to float into the sunset with you.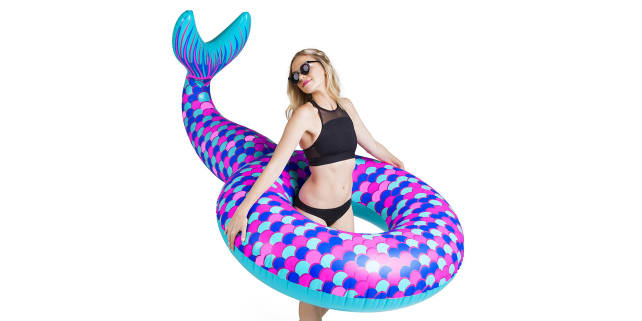 Who can pass up a chance to feel like one of the most elegant mystical sea creatures around? A mermaid tail pool float is the easiest way to look and feel magical.

Summer is not the time to be subtle. Show everyone how magnificent you are as you float in style atop this elegant bird.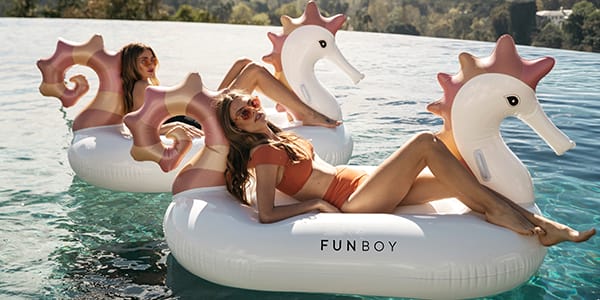 This graceful sea creature adds a touch of whimsical elegance to your summer fun. The long body makes it perfect for lounging and working on your tan.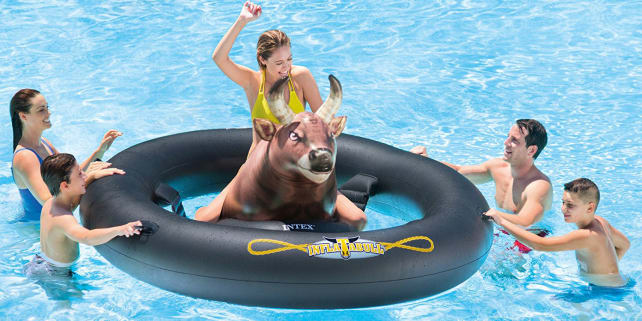 This beast of a pool float is one of the most ridiculous and glorious things we've ever seen. It's getting hard to find, but there are a few third-party Amazon sellers offering Prime 2-day shipping for just over $100.

You might not have a goose to lay golden eggs and fund your summer, but lying on this golden swan can make you feel just as rich.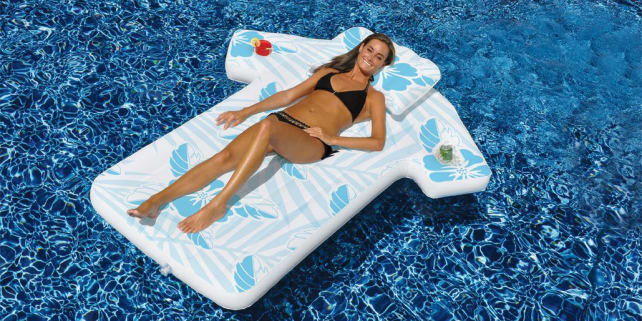 If you didn't get to go on the tropical vacation of your dreams this year, maybe floating on this giant Hawaiian shirt will make up for it.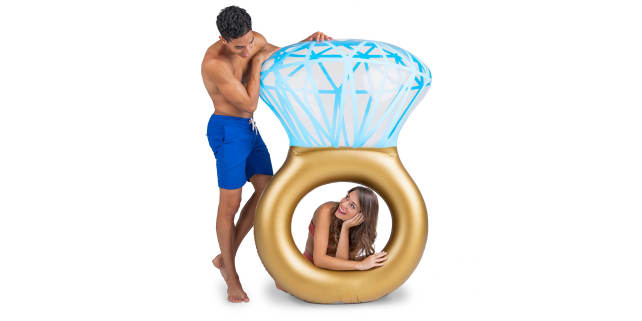 Your significant other will have to take the hint when they see you floating on this gem of a pool float.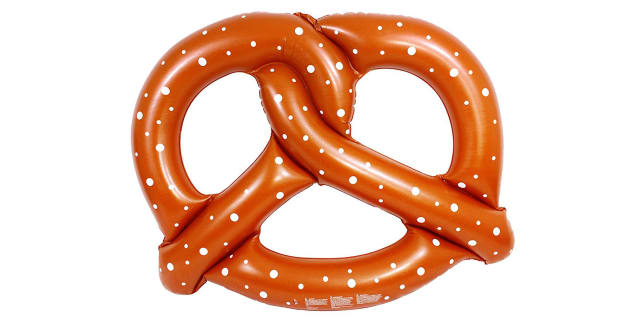 This pool float is perfect if you're a little salty about summer. And it's got room for three!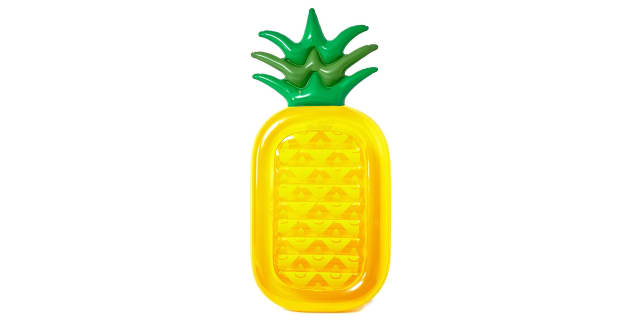 Make sure to have a blender ready after spending the day on this charming pineapple pool float. You're going to want a piña colada or three.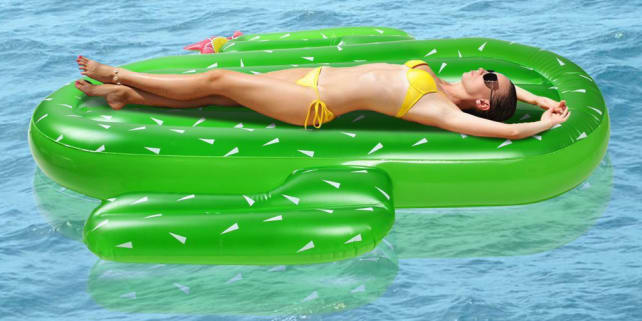 Floating on this desert dream will guarantee a succulent summer. At nearly 6 feet long, it's a perfect fit for anyone to lounge on the water.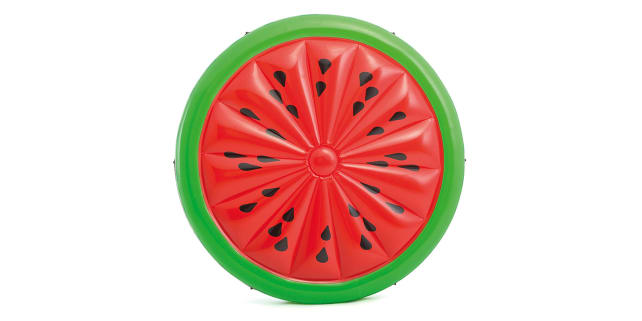 Nothing tastes better than a juicy piece of watermelon on a hot summer day, and floating on watermelon while eating watermelon? Hard to argue against such a fresh idea.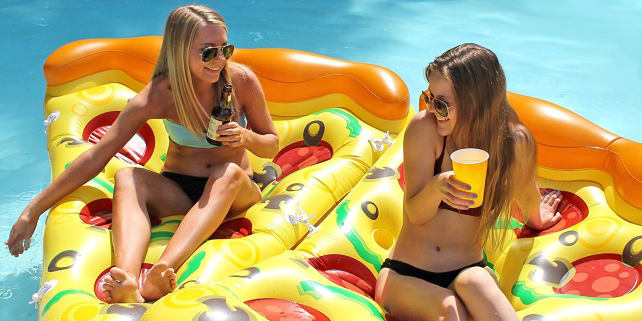 You might want to find seven friends who love pizza as much as you do for the most epic float of summer with a whole pizza. And each slice has its own drink holder too.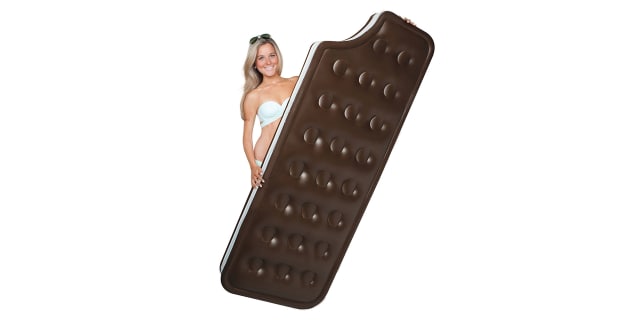 No need to go running after the ice cream truck when you're already floating on the coolest dessert float in the pool. It's a funky twist on a classic design. Subtle but sweet.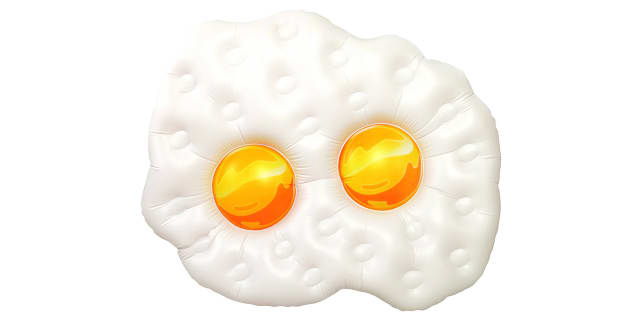 If you're a breakfast lover, you'll flip over this egg float. And if you want a matching breakfast set, check out the bacon float ($29.95 on Amazon).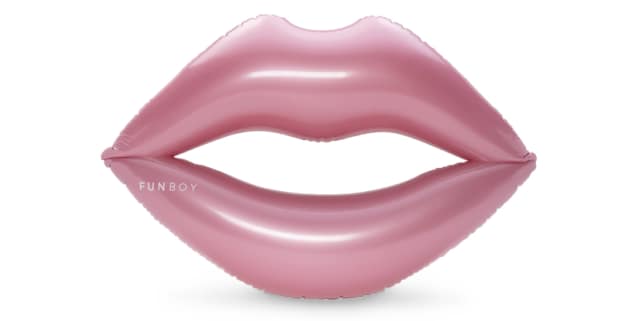 If you're hoping for a summer romance, entice your love interests by lounging on these plump lips. They come in flirty pink or sultry red to help you send the right message.
Our editors review and recommend products to help you buy the stuff you need. If you make a purchase by clicking one of our links, we may earn a small share of the revenue. Our picks and opinions are independent from any business incentives.