Bakeware
6 things you need if you miss 'The Great British Baking Show'
From aprons to coloring books, here's everything you need.
Credit: Etsy / PonyChopsDesign / "The Great British Bake Off"
The 11th season of The Great British Baking Show airing on Netflix earlier this fall was a beacon of hope, levity, and drool-worthy baking in a year when we needed it most. This highly bingeable series pairs cakes, scones, and all things baked with unscripted British charm, and if you've somehow made it this long without watching, do yourself a favor and start from the beginning.
But once you finish the latest season, maybe watch a holiday special or two, what do you do to fill that showstopper-bake-sized hole in your life? You read, bake, sip, and color your way to the next season using the items below. And while you're at it, maybe consider a rewatch because hearing the many variations of "On your marks, get set, bake!" truly never gets old.
1. Contestant cookbooks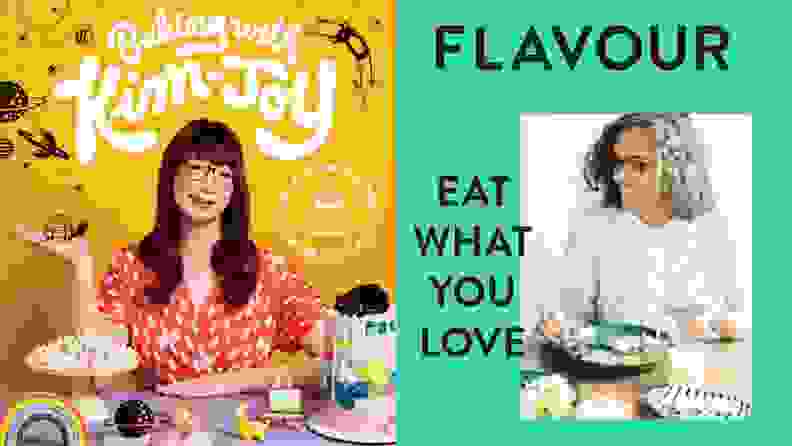 Many former contestants have launched successful careers after their time on the show—Season 2 winner Frances Quinn opened a custom cake businesses, Season 3 winner Nadiya Hussain baked Queen Elizabeth's 90th birthday cake, and quite a few alumni have gone on to publish cookbooks. Here are a few of our favorites:
2. Baking essentials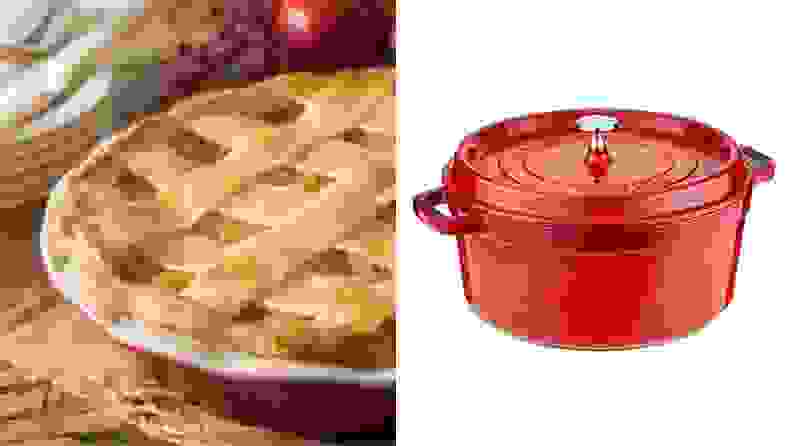 Bring some of the baking tent to your kitchen and host a virtual bake off with friends. To prepare for the main event, make sure you've got the basic tools for baking bread, cakes, and perhaps a pie or two.
3. The perfect baking outfit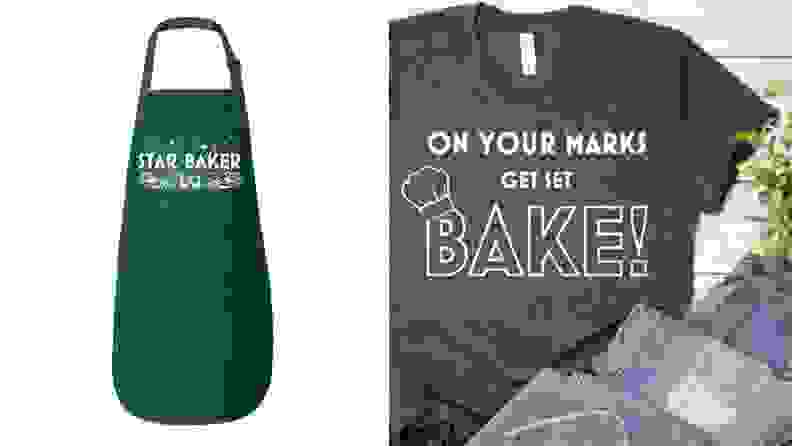 Sure, you could wear a chunky sweater à la host Noel Fielding, or you could dress to impress in this unofficial merch.
4. Ready-to-eat treats for when your at-home bakes fail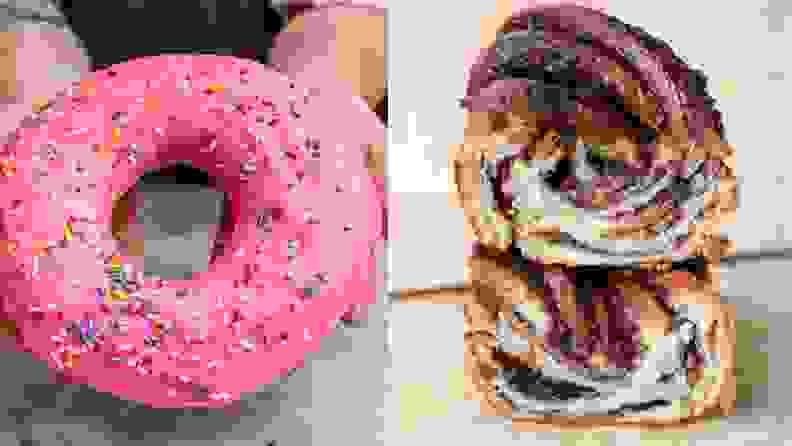 In case your bakes don't go as planned (never forget Iain's Baked Alaska meltdown), consider ordering one of these pre-made treats as backup. It'll be almost like you're sampling the finished bakes in the beautiful English countryside! Almost...
5. The official Great British Bake Off coloring book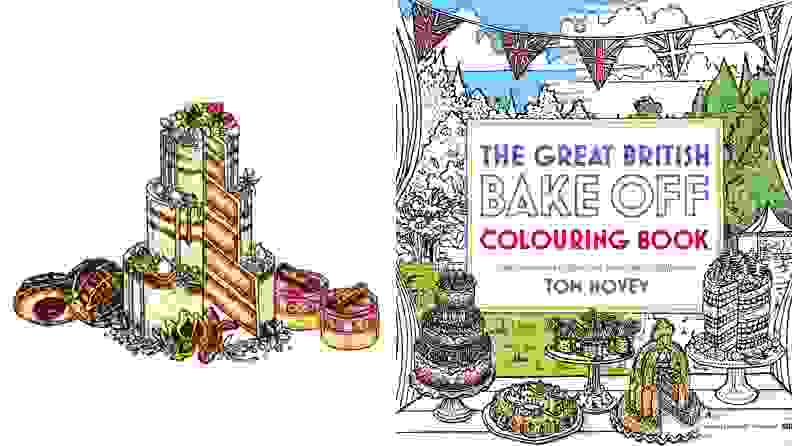 If you'd like to skip the actual baked goods all together (not sure why you'd do this, but to each their own!), snag a copy of the official GBBO coloring book. And don't forget the colored pencils!
Fun fact: Each illustration is drawn prior to the actual bake, based on the baker's description rather than the final product. This is done so that the illustration depicts the best possible outcome of the baking process so viewers can see the baker's dream bakes even if they don't always translate into a perfect bake.
Get 'The Great British Bake Off' Coloring Book by Tom Hovey at Amazon for $17.86
6. A slightly judgey pair of mugs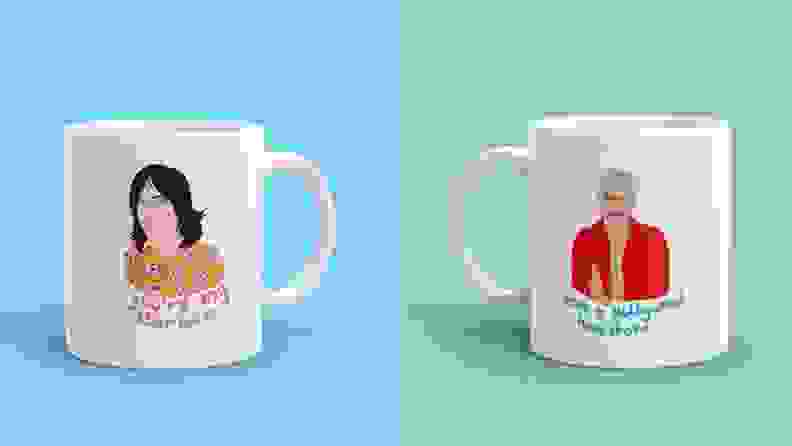 Sip tea while you wait for your bake to finish like a true contestant, or enjoy your morning cup of coffee in one of these mugs. Quippy commentary not included.
The product experts at Reviewed have all your shopping needs covered. Follow Reviewed on Facebook, Twitter, and Instagram for the latest deals, product reviews, and more.
Prices were accurate at the time this article was published but may change over time.