Beauty
20 AAPI beauty brands to shop now and always
Show your support for these stellar brands.
Credit: One/Size Beauty / Laneige
May marks AAPI Heritage Month in the U.S., a month celebrating how the culture, contributions, and influence of Asian Americans and Pacific Islanders has shaped American history and society. For this reason, now is a great time to support AAPI-founded brands, restaurants, and stores.
It's also no secret that many beauty routines, tools, and rituals are derived from Asian culture and practices (think: K-beauty, jade rollers, and gua sha, to name only a few). We've created a list of 20 popular, indie, and emerging beauty brands to shop and support with products ranging from toothpaste and deodorant to hair extensions and lipstick. The brands listed below have a product to meet nearly every skin, body, hair, or personal care need you have. Get ready to stock up on what could be your new beauty arsenal favorites.
1. Tatcha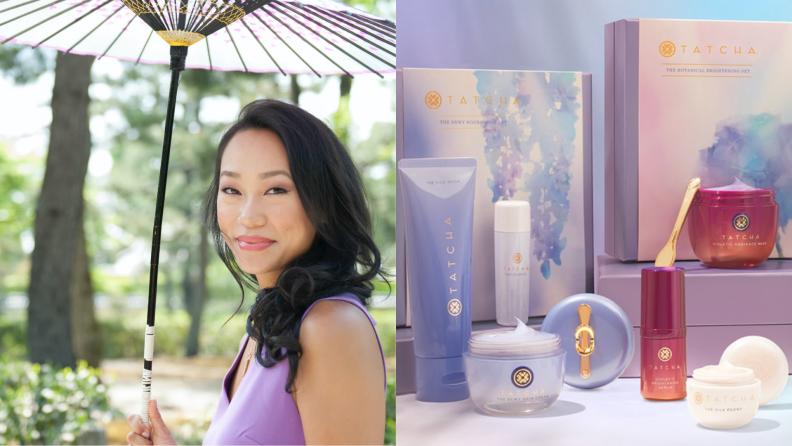 Victoria Tsai created Tatcha aftering struggling to find products that worked for her acute dermatitis. While traveling to Japan, she learned about classical Japanese beauty traditions and incorporated them into her brand with the help of scientists in both Japan and the U.S. Tatcha provides products with every beauty lover in mind, from cleansers to moisturizers and every step in between.
The brand is highly rated on Sephora and even carries body care products and tools, like a facial cleansing brush and a face massager. Famed for its ultra-hydrating The Water Cream, the brand has products that address many common skincare concerns, like dryness and hyperpigmentation. Tatcha was purchased by Unilever in 2019, but Tsai is back at the helm of the company.
Shop Tatcha at Sephora starting at $16
2. Laneige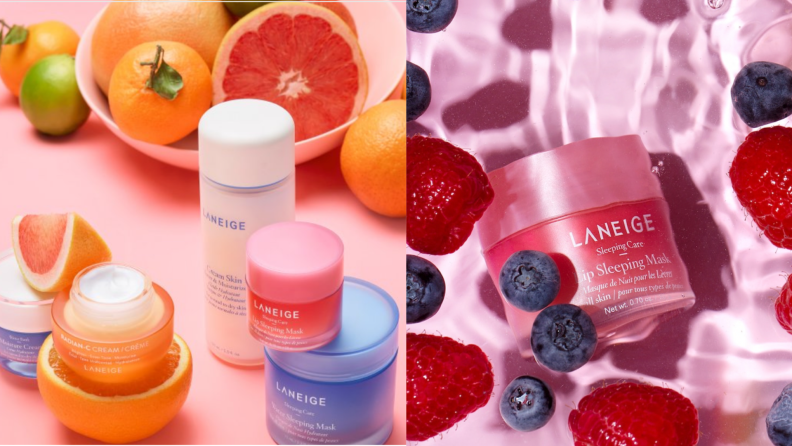 Laneige's Lip Sleeping Mask skyrocketed in popularity among beauty and skincare fanatics for its ability to provide moisture to the lips without a sticky or greasy feel. Aside from that best-seller, the Korean beauty brand boasts cleansers, serums, moisturizers, and more. Hydration is a mainstay in the products from Laneige, with ingredients like hyaluronic acid, vitamin E, and antioxidants to lock moisture into the lips and skin.
Shop Laneige at Sephora starting at $17
3. Then I Met You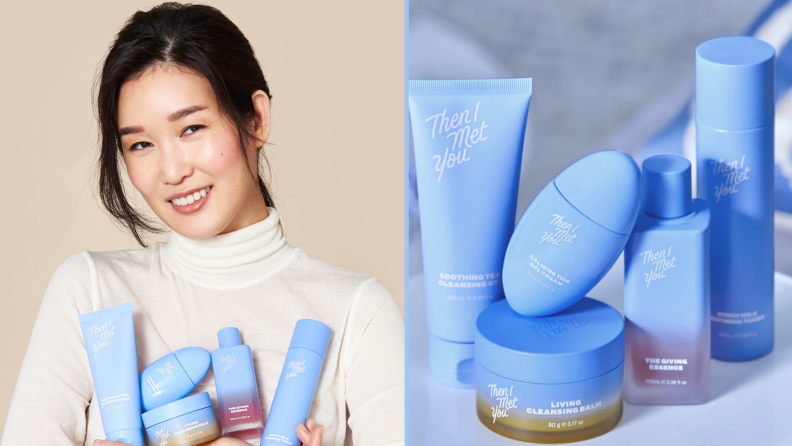 Then I Met You was created by licensed esthetician Charlotte Cho with the Korean concept of "jeong," a deep and meaningful connection that encourages empathy and generosity, in mind. It's famed for its Living Cleansing Balm that contains vitamin E, fatty acids, and antioxidants that claim to cleanse and moisturize the skin.
All of the products are packaged in boxes made of 100% recyclable paper and cardboard and printed on with environment-friendly soy ink.
Shop Then I Met You starting at $6
4. Glow Recipe
Glow Recipe is known for its uniquely-shaped packaging, fruit-inspired formulas, and bright colors. With names like Blueberry Bounce, Banana Souffle, and Watermelon Glow, there's a fun skincare product for everyone to try and help improve elasticity and moisture in the skin. Glow Recipe is inspired by Korean beauty practices and was finally formulated after its founders, Sarah Lee and Christine Chang, took eight trips to Korea for research.
Shop Glow Recipe starting at $10
5. Tula Skincare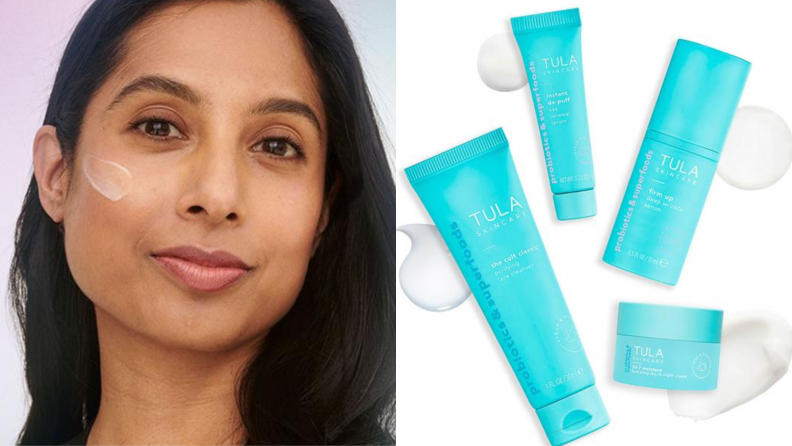 Tula was created by a gastroenterologist, Dr. Roshini Raj, and is made with probiotics extracts and superfoods that claim to help balance the skin. Every product contains vitamins and organic acids to aid in moisturizing and soothing irritated skin. Tula carries skincare products to treat numerous skin concerns, like hyperpigmentation and dryness, but its standout products are its three-step acne clearing kits that consist of a cleanser, moisturizer, and acne-clearing and tone-correcting gel.
Shop Tula Skincare at Ulta Beauty starting at $14
6. Hero Cosmetics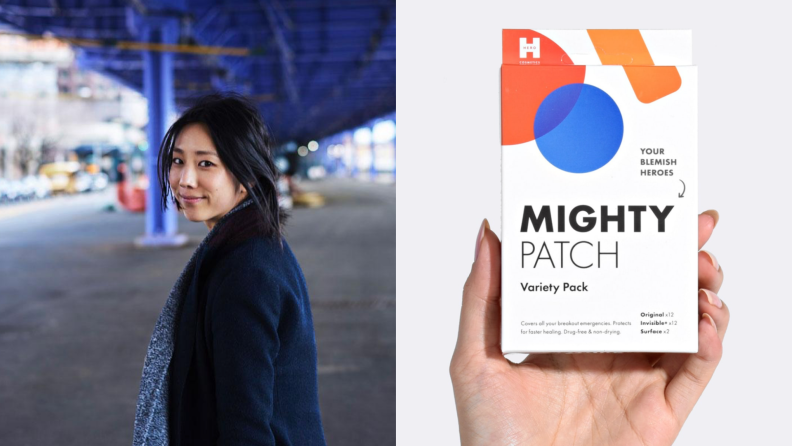 Inspired by a breakout that happened while living in Seoul, Ju Rhyu went searching for a cure when she discovered that South Koreans were using pimple patches to treat their acne. Then, Hero Cosmetics was born. This line has everything you need to prevent and reduce the appearance of pimples and hyperpigmentation.
The Mighty Patch Pimple Patches come in several different designs to either treat individual pimples, cover a cluster of acne, or brighten acne scars.
Shop Hero Cosmetics on Amazon starting at $12.50
7. Clean Circle
Created in 2020, Clean Circle is an eco-friendly way to remove makeup and reuse skincare pads. The founder, Lena Chao, is a first-generation Chinese American whose parents worked in textile factories and inspired her to create these products. The makeup remover pads and cotton rounds are alternatives to disposable ones and can be used to apply serums, toners, and other skincare products to the face and body. The pads are made out of bamboo and about three inches in diameter, so they take up no more room than their disposable counterparts, and they are machine washable.
Shop Clean Circle starting at $22
8. Fur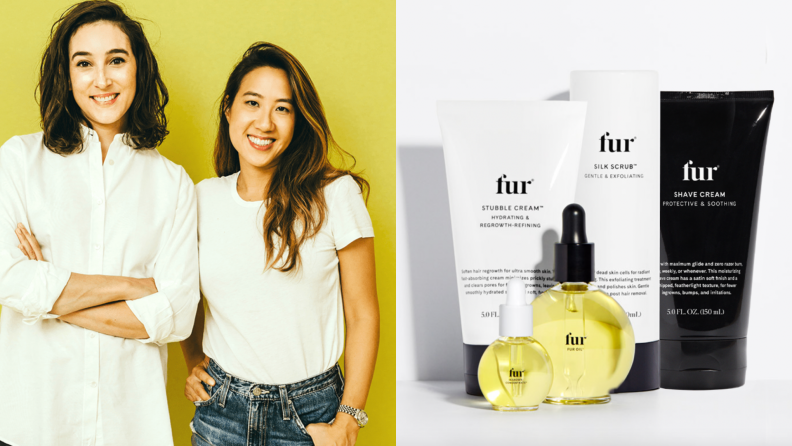 An all-over hair and skincare brand, Fur was created to soften and smooth body hair and skin. Co-Founded by Lilian Tung, the brand has body oils, shaving cream, bath bombs, scrubs, and even an ingrown hair concentrate to keep you moisturized and stubble-free. Whether you shave, wax, or let your hair grow out, Fur is meant to be used from your eyebrows to your pubic area to keep away bumps, irritation, and clogged pores.
Shop Fur at Ulta Beauty starting at $16
9. Ojook
Sustainable oral care brand Ojook created toothpaste with nano-hydroxyapatite (nHA) and ancient Korean medicinal bamboo salt (Jukyeom) that claim to have the power to reverse damage to the teeth. The brand says that nHA remineralizes the enamel and brightens teeth while reducing sensitivity. Offering silk floss and bamboo toothbrushes, this brand wants you to be intentional about your daily oral hygiene routine.
10. Meow Meow Tweet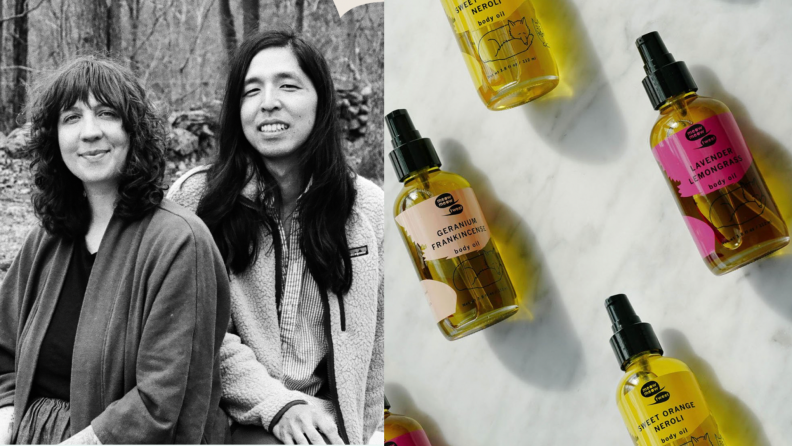 Aside from its fun name, Meow Meow Tweet creates all "natural" products free of palm oil, aluminum, and GMOs for head to toe body care. This includes deodorant sticks and creams, hand soap, shampoo and conditioner bars, body oil, toner, and face and body wash, and lotion. It was co-founded by artist Jeff Kurosaki, who also creates the whimsical artwork on the brand's packaging. If you're wondering, the line is named after the founders' two cats and bird.
Shop Meow Meow Tweet on Amazon starting at $16
11. Juara Skincare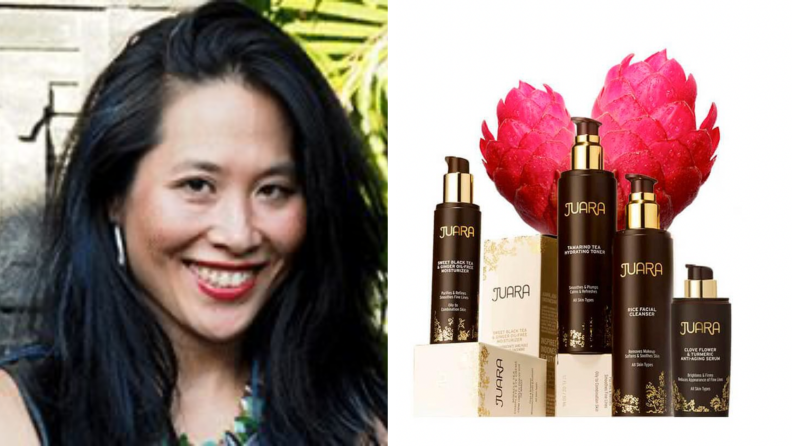 Juara's founders, Metta Murdaya, Yoshiko Roth-Hidalgo, and Jill Sung, were inspired to create this skincare brand by Indonesia's ancient herbal traditions called Jamu. The trio wanted to create products that marry beauty routines with self-care practices to promote relaxation for its consumers.
The brand sells body washes, creams, facial cleansers, hand creams, and other skincare goodies with ingredients like candlenut that has omega 3 and 6 essential fatty acids that claim to moisturize even the driest of skin.
Shop Juara Skincare on Amazon starting at $12
12. Tower 28
Tower 28's founder, Amy Liu, created the makeup brand after struggling to find cosmetics that worked for her sensitive, eczema-prone skin. In its simple, clear packaging, the brand offers a facial spray, lip glosses, and cream bronzers, highlighters, and blushes. Every product from the brand is dermatologist- and allergy-tested to ensure that those with sensitive skin are less likely to experience irritation. If you're not sure where to start, begin with its most popular product, the SOS Daily Rescue Facial spray, to soothe and repair irritated skin.
13. Kulfi Beauty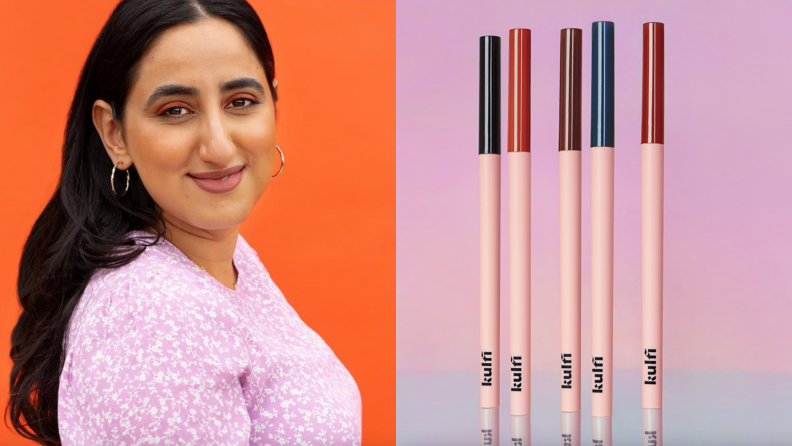 Named after South Asian ice cream, Kulfi is a makeup brand created by Priyanka Ganjoo, a former beauty industry professional who didn't see herself reflected in the brands that she worked with. As an "ode to the girl growing up in Delhi spending summers eating kulfi," she created eyeliners, sticker sheets, and headbands for everyone to enjoy. The eyeliners are made with moisturizing aloe vera extract and vitamin E, claim to be smudge-proof, and come in five colors.
14. Live Tinted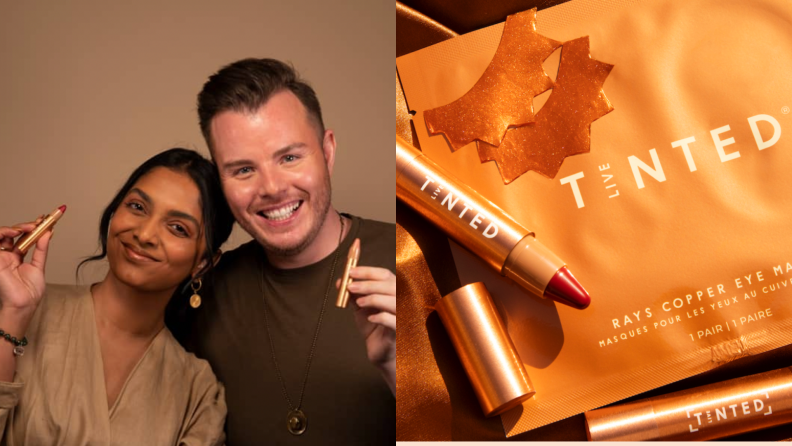 Live Tinted was created by South Asian beauty guru Deepica Mutyala, who went viral on YouTube after sharing a video showing different ways to use red lipstick as a color corrector for dark spots on the skin. Now, her brand offers multi-use makeup products, like cream blush sticks that can be used as eyeshadow and lipstick, "huesticks" that color correct and contour, and liquid highlighters and bronzers.
Shop Live Tinted starting at $20
15. Ipsy
Ipsy is a beauty subscription box co-founded by popular YouTuber Michelle Phan that includes several different makeup, skincare, and hair care products. Each box contains brands like Urban Decay, Bare Minerals, and Tarte, but the box itself is a fraction of the retail price you'd pay to purchase each item individually. After taking a quiz for Ipsy membership, a box of products customized to your beauty preferences will be delivered straight to your door. There are three levels of the monthly membership, which dictate your monthly fee and the value of the box.
Get Ipsy boxes starting at $12
16. One / Size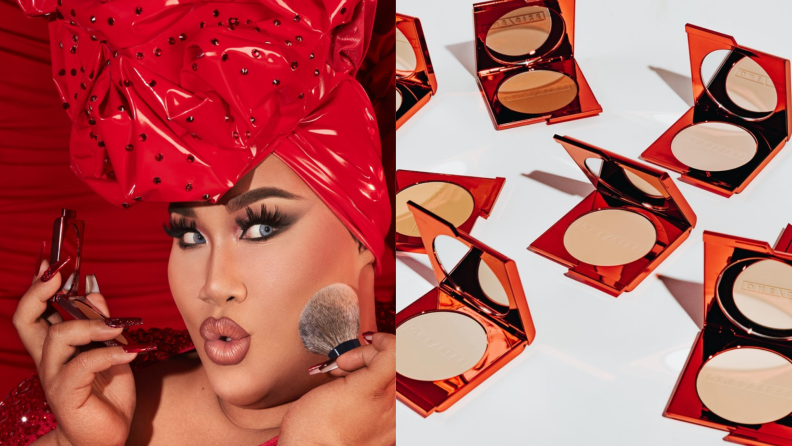 Created by Filipino American beauty YouTuber Patrick Starrr, One/Size's mission is to offer one-size-fits-all makeup products that everyone can use to express themselves. In shiny, red packaging, you'll find makeup remover mist and wipes, powder foundation, eyeshadow palettes, eyeliner pencils, false eyelashes, setting powder, and makeup accessories for all beauty lovers to indulge in. Not sure where to begin? The brand's top products are the makeup remover wipes, makeup dissolving mist, and powder foundation.
Shop One/Size at Sephora starting at $8
17. Mo Mi Beauty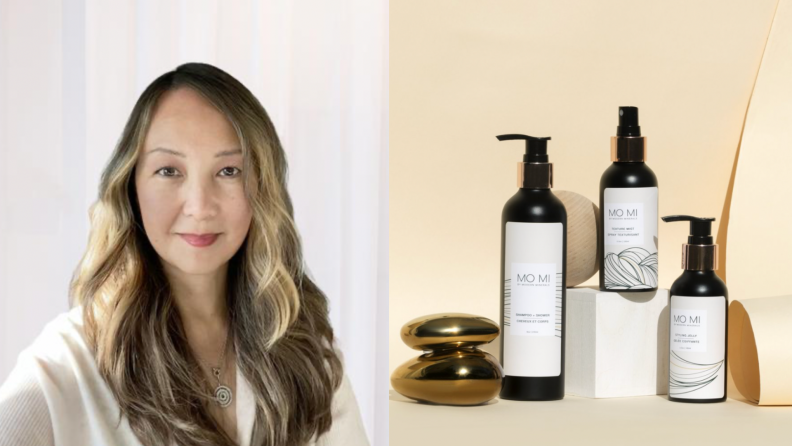 Entrepreneur Diane Read and professional hair stylist and colorist Damon Thomas created Mo Mi with the intent to make hair care and personal care easy to use and eco-friendly. The line offers shampoos, conditioners, texture sprays, and a hair mist that restore moisture and bounce into the hair strands. All of Mo Mi products have plant-based ingredients like pomegranate, shiitake mushroom, orange peel, and Ginkgo biloba's flavonoids. These ingredients claim to deeply condition and help to strengthen hair follicles and contain micronutrients that protect from damage, color fade, and facilitate healthy hair growth.
Shop Mo Mi Beauty starting at $22
18. Insert Name Here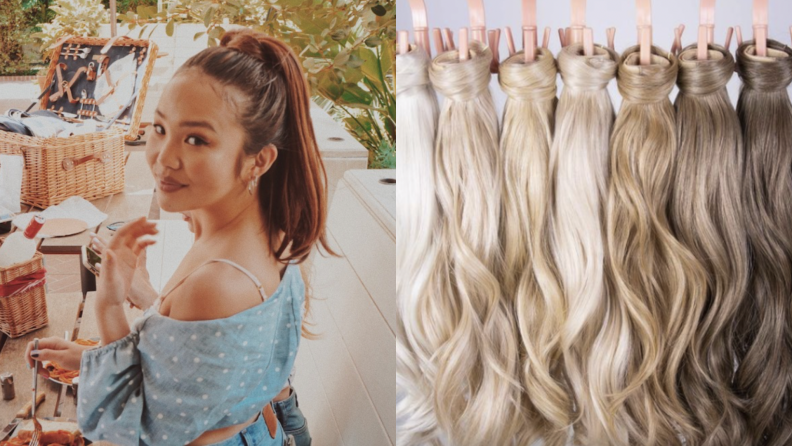 Created by Sharon Pak and Jordan Wynn INH offers curling irons, brushes, ponytail holders, clip-on ponytails, buns, hair extensions, and wigs to take your hair to the next level. Regardless of your style, you can find something to suit you from this brand, whether its clip-in highlights, wigs or extensions with soft and natural waves, or tousled buns in black, brown, and blond hair colors. INH makes it easy to experiment with your hair and try something new.
Shop Insert Name Here starting at $8
19. Shaz & Kiks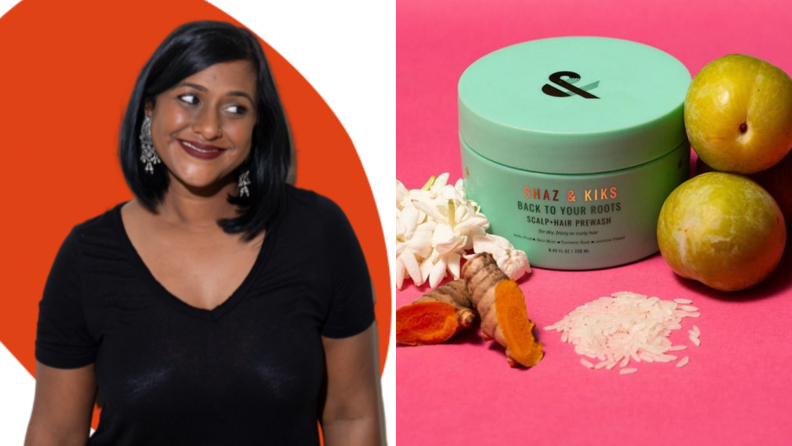 Founded by two South Asian sisters, this haircare brand aims to use Indian Ayurvedic ingredients to create hair products. That includes vitamins, minerals, fatty acids, amino acids, and antioxidants that claim to help achieve stronger, healthier locks. Shaz & Kiks' products also claim to help balance oils in the hair while being antibacterial and anti-inflammatory to help with scalp sensitivity and itchiness. The pre-wash comes in two types: one for thin, flat, to normal hair and one for dry, frizzy, or curly hair. This line is a must-try to revive your hair from dull and lifeless to moisturized and full of body.
Shop Shaz & Kiks on Urban Outfitters starting at $20
20. Patrick Ta Beauty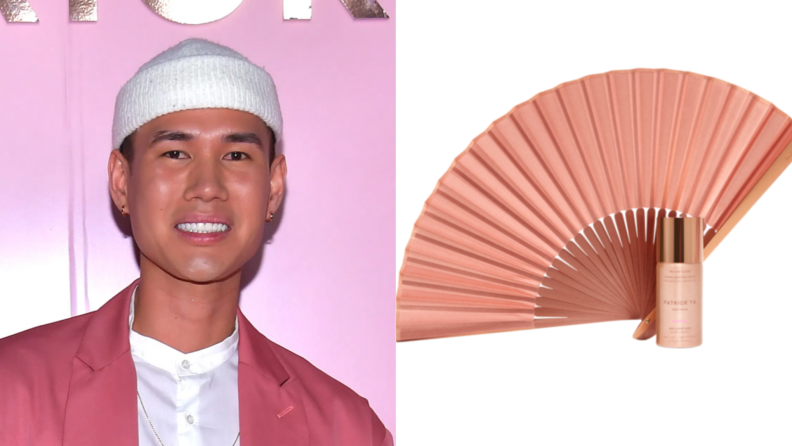 Created by well-known makeup artist Patrick Ta, this full range makeup brand has everything from lipsticks, lip crayons, and blushes to body mist and oils. With colors ranging from nudes to mauves and plums, there's a blush or lip product for every makeup lover to indulge in. The brand even sells metallic makeup brushes and a shiny mauve-colored paper fan to set and dry makeup and keep you cool throughout the day.
Shop Patrick Ta Beauty at Sephora starting at $18
The product experts at Reviewed have all your shopping needs covered. Follow Reviewed on Facebook, Twitter, and Instagram for the latest deals, product reviews, and more.
Prices were accurate at the time this article was published but may change over time.