Beauty
What toners, essences, and serums can do for your skin routine
Let's get to the bottom of these skincare extras.
Credit: Getty Images / Youngoldman
Creating a skincare routine that works for your needs and concerns can feel like putting together a jigsaw puzzle. Depending on your skin's needs, your skincare routine can be as simple as cleansing, moisturizing, and applying SPF, or as complex as rotating out different high potency products to treat, heal, and prevent different concerns.
If you're often bombarded with advertisements of the latest and greatest skincare products, you may question if you're using enough products to help or maintain your skin's health. A few popular routine enhancers are toners, essences, and serums, each of which claims to boost your skin's look and feel. Some skincare lovers consider these products to be essentials and others deem them as "extras," but what purpose do they actually serve? Keep reading as we break down the purpose of these add-ons to help you decide to trash or stash them.
What is a toner?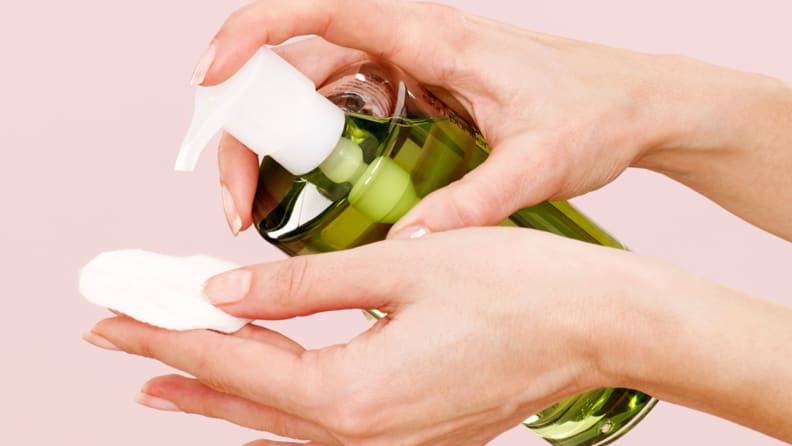 Toner is a liquid product that aims to remove excess oil and calm the skin according to a Yale School of Medicine study. Most people use toners as a second cleansing step to remove any traces of dirt, makeup, or impurities that may be stuck in their pores after washing their face. These water-based products usually include skin calming ingredients like cucumber, aloe, rose water, and eucalyptus to help soothe irritated skin. This makes toners the ideal product for those with skin sensitivities as they're meant to hydrate. They're also used to prep your skin for any other skincare products and treatments you may apply next. Toners can help restore your skin's pH level to keep the barrier (the outermost layer of the skin) protected, as well as improve skin tone, and help the pores appear tighter and smaller as well, an Adelphi University study says.
Applying toner is as simple as sprinkling the product in your hands and tapping it into the skin until it is absorbed. You can also pour the toner onto a cotton ball or round (or a reusable pad) and swipe it across your face in an outward motion. Toner should be the second step in your skincare routine after cleansing your skin every morning and night and followed up with a moisturizer to protect the skin barrier. (In general, it's safe to default to a "thinnest to thickest" method to apply skincare in the right order.) People of all skin types can use toners, but they're best suited for oily or combination skin to balance the oil. For those with dry skin, it's best to stay away from toners that contain alcohol, as it can strip the skin of moisture.
A popular toner that's gentle enough for even sensitive skin is The Ordinary's Glycolic Acid 7% Toning Solution that's alcohol- and fragrance-free and contains soothing ingredients like ginseng and aloe vera. For dry skin specifically, reviewers love Glow Recipe's Watermelon Glow PHA +BHA Pore-Tight Toner with watermelon extract and cactus water to hydrate and seal in moisture.
What is an essence?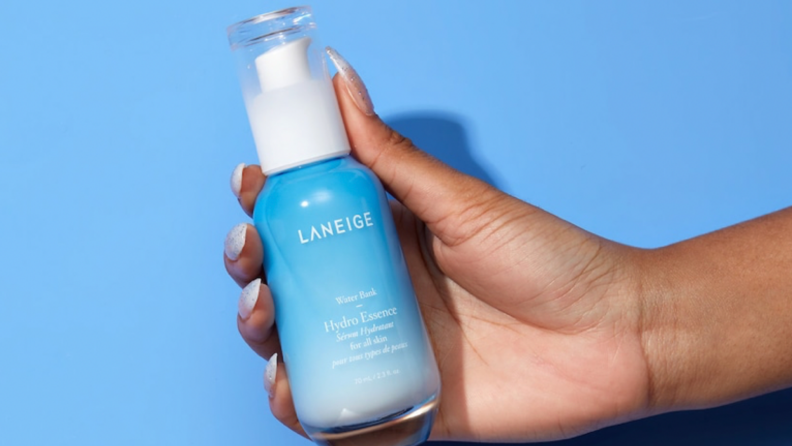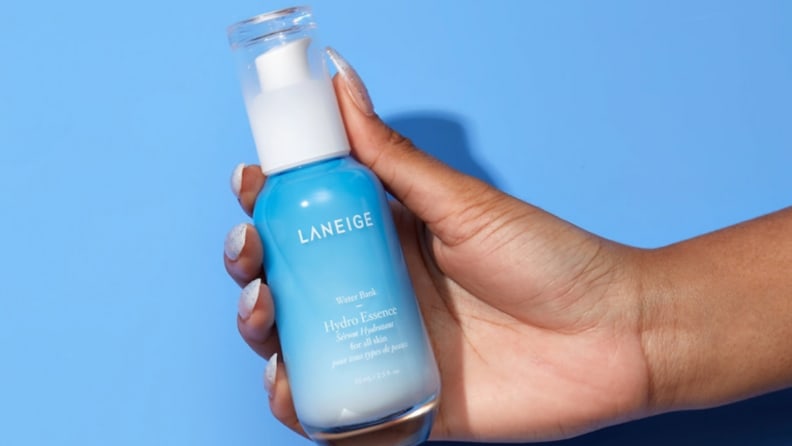 Essences were introduced into skincare routines when Korean beauty practices became popular in mainstream beauty culture. An essence is a water-based product that's less concentrated than serums (more on those coming) and claims to penetrate the skin and add moisture, according to the same Adelphi University study. This product also serves as a primer to help your moisturizer, SPF, and other products better absorb into your skin. The study also says that essences make the active ingredients in the rest of your products more effective because they help to prepare the skin to absorb the other products.
Essences work to hydrate the skin and maintain and protect the skin barrier, balance the pH of the skin, and aid in making the skin softer and smoother to the touch. As a result, this product typically contains vitamins like A, C, E as well as hyaluronic acid to hydrate and plump the skin. They may also include glycerin to trap moisture into the skin and water to hydrate and serve as a base for many of these products.
Essences are a lighter consistency than a moisturizer and therefore should be applied before it. In your skincare routine, you'd include your essence after you cleanse, but if you use toner as well, you'd apply the essence after the toner to restore moisture in the skin that may have been stripped from cleansing.
The Cosrx Advanced Snail 96 Mucin Power Essence essence is made up of 96% snail secretion (yes, really) filtrate, which contains vitamins that moisturize dry skin patches and treat hyperpigmentation and active acne flare-ups. If you have dry skin and want extra moisture, reviewers love the Laneige Water Bank Hydro Essence that contains "highly-concentrated green mineral water," kale, watercress, and beet to hydrate.
What is a serum?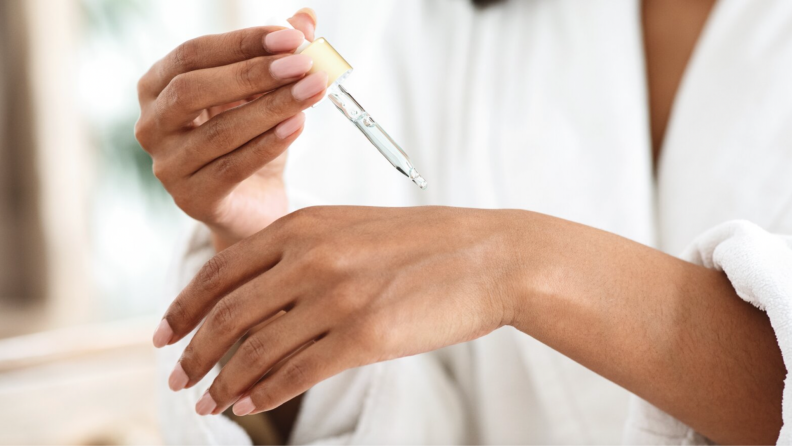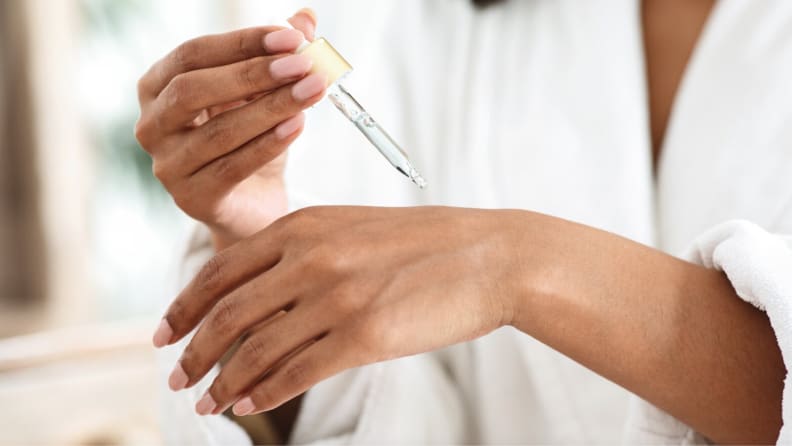 A serum is a liquid made of smaller molecules that aims to penetrate the skin and deliver a high concentration of active ingredients every time it's applied. Many serums claim to help with discoloration, hyperpigmentation, dullness, fine lines, wrinkles, and even acne, but its main claim is to add moisture into the skin.
Most serums contain ingredients like vitamins A, C, and E and topical retinoids to help even out the skin's tone for a smoother-looking complexion, as well as helping to reduce redness and inflammation, according to research by Harvard Medical School. Serums are often formulated to address various skincare concerns like brightening, hydrating, or clearing acne. Depending on the skin concern, the serum may contain ingredients like vitamin C, hyaluronic acid, or niacinamide to address the issue.
Serums can be used once or twice a day in the morning and at night and applied all over your face and neck. To determine how frequently you should use your serum, you need to consider the ingredients in the serum and the skincare concerns it claims to tackle. This step comes after cleansing your face and applying your toners and essences.
For treating hyperpigmentation, reviewers love Drunk Elephant C-Firma Vitamin C Day Serum which contains 15% L-ascorbic acid, ferulic acid, and vitamin E to brighten and smooth the look and feel of skin. It also includes pumpkin ferment and pomegranate extract that dissolve dead skin cells. A popular option for dry or acne-prone skin is the Neutrogena Hydroboost Hydrating Serum, which contains hyaluronic acid to moisturize the skin.
Should you use a toner, esssence, serum—or all three?
Toner, essences, and serums are great ways to venture out and elevate your skincare routine, whether you're looking for ways to add more moisture or you're open to trying new ingredients to treat concerns. While these products may not be necessities—like a good cleanser, moisturizer, and SPF—these additions can certainly help boost certain desired qualities. If you're looking to balance oil, go with a toner. Use an essence if your skin needs extra hydration (hint: even oily skin needs hydration). For targeting specific skin concerns, like fine lines, hyperpigmentation, or acne, a serum should be your go-to.
The product experts at Reviewed have all your shopping needs covered. Follow Reviewed on Facebook, Twitter, and Instagram for the latest deals, product reviews, and more.
Prices were accurate at the time this article was published but may change over time.