Modes Overview
Going into the menu system, you'll find one of the first options involves switching the camera between iAuto (the dedicated auto mode), Program Auto, Picture Effects, and Scene Modes. Each of these "modes" has its own shooting benefits: the iAuto mode lets the camera handle all the controls automatically, Program Auto gives you access to more manual controls (while maintaining automatic aperture and shutter speed adjustment), Picture Effects gives you a set of digital effects to play with, and Scene Modes lets you choose a specific shooting mode to match the situation your taking photos of.
A second mode slider on the back of the camera switches between three other modes for the W610. Here you can alternate between photo mode (for capturing still images), video mode (for recording standard definition video), and a panorama setting (for using Sony's Sweep Panorama feature). This slider is easy to access and can be easy to accidentally bump. Luckily, the slider takes some force to switch up and down, so it's unlikely that accidentally touching it will result in the slider changing position.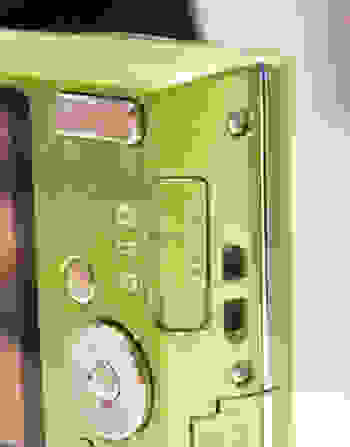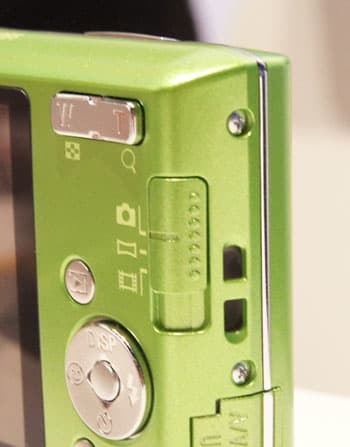 Auto Mode
If the dedicated auto mode, iAuto, isn't simple enough for you, you can also put the camera into Easy mode for an even simpler user experience. Easy mode increases the font size of the menu, removes complicated menu options, and maintains the automatic controls that are put in power in iAuto mode. The feature works well for someone who is afraid of accidentally changing a control they never wanted to change in the first place, but anyone with a bit of camera know-how will likely feel constrained by the Easy mode's simplified options.
Movie Mode
One of the biggest differences between the W610 and its step-up sibling models (the W620 and W650) is the camera's lack of an HD video recording option. You can record video with the DSC-W610, but the resolution is limited to 640 x 480, which is standard definition (as opposed to 720p HD on the W620 and W650). You can also shoot at an even smaller 320 x 240 resolution, which will create very small video files that are good for sharing over email. But the main point here is if you want HD recording options from your Cyber-shot, you'll have to spring for a higher-end model.
Drive/Burst Mode
A full-resolution burst mode is present on the DSC-W610, but the camera is limited to one photo per second and a maximum of 100 shots per burst. The DSC-W620 and DSC-W650 have the same burst limitations as the W610 (but both cameras can take higher-resolution images in their respective burst modes).
Playback Mode
Picture Quality & Size Options
The DSC-W610 shoots JPEG images at a maximum resolution of 14 megapixels (4320 x 3240). This the same maximum photo size as the DSC-W620 is capable of, but it's a notch lower than the 16-megapixel size option offered on the DSC-W650 camera.
Other photo size options include two 16:9 photo settings (4302 x 2432 and 1920 x 1080) and four 4:3 options (4320 x 3240, 3648 x 2736, 2592 x 1944, and VGA). There are also five different size options for taking panorama images with the W610's Sweep Panorama setting.
Other Modes
The Sweep Panorama feature on the W610 is a mode that Sony includes on many of its digital cameras, but it makes for a strong selling point on a budget camera. The panorama setting allows you to take multiple photos by holding down the shutter button, and then the camera will stitch these photos together automatically (thus creating one unified panorama). In this mode, you can switch between different panorama sizes, going all the way up to 360° sweeps that create a 11520 x 1080 image. Lower sizes include two "wide" panoramas (7152 x 4912 or 4912 x 1920) and two "standard" panorama images (4912 x 1080 or 3424 x 1920).
Our editors review and recommend products to help you buy the stuff you need. If you make a purchase by clicking one of our links, we may earn a small share of the revenue. Our picks and opinions are independent from any business incentives.
Sections