Develop Your Skills
1. Use Shallow Depth of Field to Isolate Your Subjects
Wide-aperture lenses (typically f/2.8 or wider) provide a quick and easy way to separate your subject from the background (though less so with compact cameras). If you want to get a player in crisp focus while turning the grandstands behind him into a soft, colorful blur, this is the ticket. Just shoot in Aperture Priority mode, set the lens to its widest aperture, and snap away.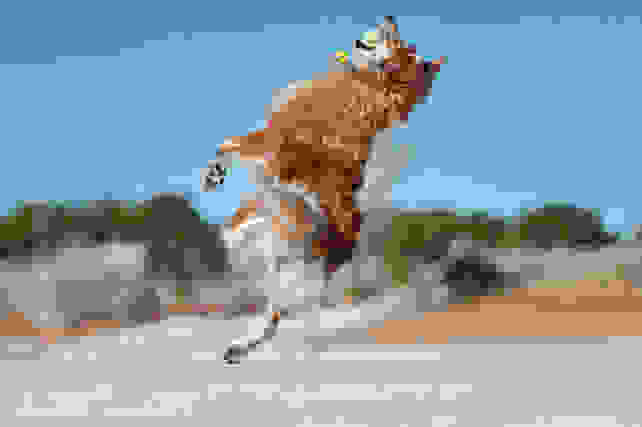 When it comes to isolation, the wider the aperture the better. Professionals use exotic telephoto primes like the 300mm f/2.8, 500mm f/4, and 800mm f/5.6. But these rare beasts can cost anywhere from $5,800 to $18,000. Enthusiasts tend to prefer more affordable options like the ubiquitous 70-200mm f/2.8 telephoto zooms, which can go for anywhere from $700 to $2,000, depending on the manufacturer.
If your budget is really tight, even slower lenses can produce decent background blur on DSLR bodies. The biggest caveat is that you'll need to get closer to your subject to achieve the same blur effect as you would with wider-aperture glass. If you've got a cheap 55-200mm kit telephoto zoom, try shooting it at 200mm and the widest aperture setting possible. You might be surprised how much pop you can get.
2. Panning is an Alternative That Works Even on Smaller Sensors
Shallow depth of field is great if you can afford it, but what if your budget is only big enough to justify a superzoom like the Canon SX50 HS or Nikon P520?
Another great way to isolate an object in motion is panning. With this technique, you can keep the subject of your photo in sharp focus while turning everything else into streaks of colorful motion blur. This works particularly well with high-speed sports like track and field, motor racing, and skateboarding.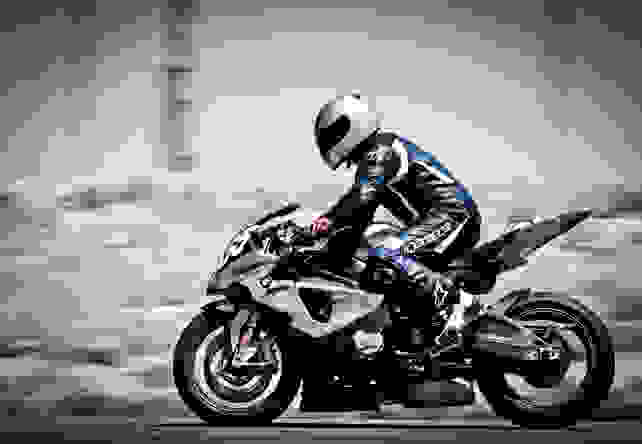 How do you do it? You pair a slow shutter speed (or narrow aperture) with your lowest ISO setting and track the subject through the viewfinder. And make sure you keep that hand steady!
Cameras with optical finders are far better suited to the task than those with LCDs or EVFs only, since they don't have to deal with refresh rates and screen blackout when you press the shutter release. But with some patience and practice the same effect can be used on many point-and-shoot cameras, too.
3. Get Comfortable Using High ISO
If you're shooting indoor sports, you're going to be starved for light—it's just a fact of photographic life. This means you're going to need to bump up your ISO sensitivity setting, regardless of your lens's widest aperture, if you want to freeze motion.
If you're shooting indoor sports, you're going to be starved for light—it's just a fact of photographic life.
The higher your ISO, the more image noise you're going to have to deal with. To prepare properly, you should do some practice shooting in similar lighting and figure out how much image noise you're prepared to tolerate. Tweak some of these images in an editing suite like Adobe Photoshop or Lightroom and figure out how much of the noise you can remove without destroying image details.
More advanced cameras will let you set the upper limit of your camera's Auto ISO function, and some even let you specify a minimum shutter speed that the camera can use when Auto ISO is activated. Through some trial and error, you can arrive at settings that will net you sharp, blur-free images even in sub-optimal indoor lighting.
4. Don't Lose the Ball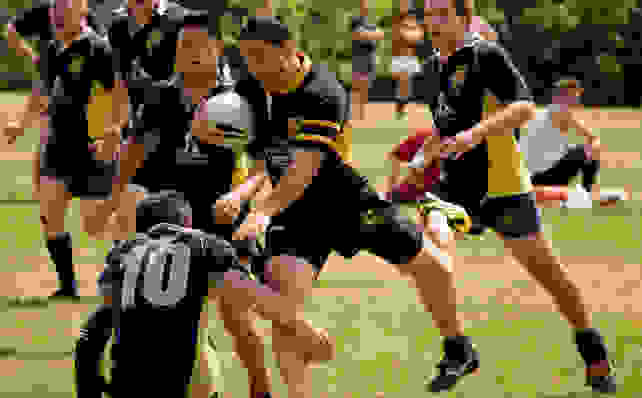 This one might sound simple, but it's easy to overlook. If you're shooting a stick-and-ball sport, be sure to keep the ball somewhere in the frame. Without it, you just have a bunch of guys standing around on a field.
The ball is the focal point of the game—a fact that's reflected in the motion of the players and the faces of the fans. If you want to maintain visual interest in your action shots, this is the best way to do so.
Photos: Reviewed.com Staff
Our editors review and recommend products to help you buy the stuff you need. If you make a purchase by clicking one of our links, we may earn a small share of the revenue. Our picks and opinions are independent from any business incentives.
Sections