"Physical keys are outdated, they're a nuisance, and they're expensive."
That's what Keyfree told us at CES 2015. The company challenged us to imagine a future without physical car keys. Instead, drivers would have digital keys stored in their smartphones, which could be used to unlock, lock, and start the car. It's a future Keyfree wants to bring to life.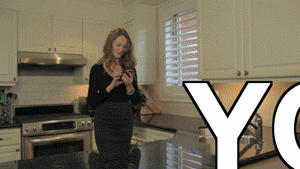 You might wonder why this Toronto-based startup has such a vendetta against keys. Well, at the most basic level, they're just another item you need to carry in your pocket. And in the worst circumstances, car keys are very costly to replace if they're lost or stolen—especially if it's a modern transponder key or smart key.
Keyfree's product is basically a small black box that's installed in your vehicle and communicates with your phone via Bluetooth. Users can access their Keyfree account with a web browser or through the Keyfree app to create digital keys and bind them to a smartphone—their own, a family member's, or a friend's. Any device with the right digital key can then be used to unlock the car.
Any device with the right digital key can be used to unlock your car.
By connecting smartphones and cars, Keyfree unlocks a whole world of features. Passive entry automatically unlocks the car door when you approach. Location history lets you monitor and track where you (or your car) have been. Temporary keys with an expiration date let you issue a key to a designated driver so you can party all night long. More familiar options like remote start and remote window control are also available.
Many of these features exist as separate aftermarket products or factory options today, but Keyfree elegantly combines all of them into one convenient package. Keyfree told us that approximately 95% of cars on the road today are compatible with its system, including most vehicles from 1996 and newer. Most impressively, the package has an asking price of just $199.
The biggest drawback, unsurprisingly, is that a dead phone could leave you stranded. However, a stolen phone doesn't mean you lose your car forever. Key generation and authorization is handled from the user account, so you can simply log in and de-authorize your stolen phone. The integrated location and tracking history can also help police locate a stolen vehicle.
Keyfree is aiming for a Q2 2015 release. The installation must be performed by a trained professional, and the company is in negotiations with vendors on how exactly this service will be distributed. Still, Keyfree is confident in a keyless future where digital keys are the norm.