Cars
Nissan Promises Self-Driving Cars By 2020
Nissan's made a bold promise to build affordable, commercially viable autonomous cars by 2020.

Credit:
Nissan has made a bold prediction about the future of automobiles. By 2020, the carmaker promises it will be selling cars that can drive themselves.
By 2020, Nissan says it will have "multiple, commercially-viable" self-driving automobiles for sale under the Autonomous Drive banner, "at realistic prices for consumers."
While Google's autonomous cars have been the subject of much press, Nissan CEO Carlos Ghosn says his company will be the first to market cars that can drive with no human input. It's a challenge on par with building the Leaf, a car that changed perceptions about electric vehicles.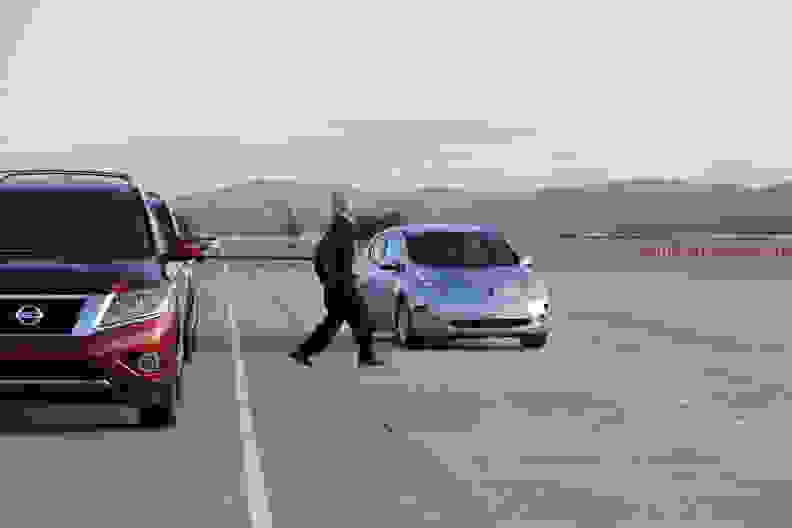 "In 2007 I pledged that – by 2010 – Nissan would mass market a zero-emission vehicle," Ghosn said in a statement. "Today, the Nissan LEAF is the best-selling electric vehicle in history. Now I am committing to be ready to introduce a new ground-breaking technology, Autonomous Drive, by 2020, and we are on track to realize it."
The prediction comes after years of research with some of the world's leading engineers and universities, plus a new proving ground in Japan designed specifically for testing autonomous cars. Already, the company has displayed a fleet of Nissan Leafs that use laser scanners, cameras, and artificial intelligence programming to autonomously navigate tricky scenarios.
If Nissan fulfills its promise, there could be a major disruption in the auto industry. Cars that can drive themselves can also avoid crashes, and may allow drivers to use the time spent in the car more productively. But first, drivers will have to have enough trust in Autonomous Drive to allow it to take control.