Cars
2015 Mercedes C-Class Getting 4G, Handwriting Recognition
As the C-Class goes upscale, so does its tech

Credit:
The C-Class that debuted at today's Detroit Auto Show raises the bar for technology, bringing internet connectivity, a touchpad, and a faster user interface.
The centerpiece of the new sedan's dashboard is a floating seven-inch screen. There's also a new touchpad in the center console. It's integrated into the handrest for the clickwheel controller that, up until now, was the only way of interfacing with Mercedes' COMAND infotainment system. The new setup promises a closer approximation of a smartphone, but still doesn't put a touchscreen on the dashboard.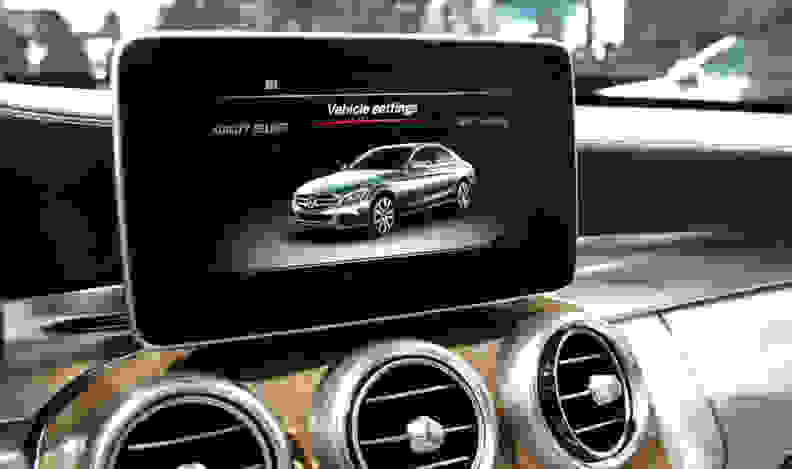 When it hits dealerships around August, the new car will also be getting optional 4G connectivity, according to Michael Martin, assistant product manager for C-Class. The upgrades are a clear indication that Mercedes is gunning for Audi, who has offered handwriting recognition since 2011, and who announced a partnership with AT&T to bring 4G LTE to its lineup at CES last week.
Mercedes hasn't made any provider relationship public, but we'll likely learn more at the New York International Auto Show in April, closer to the C-Class' sale date. We may also learn more about PUSH-UI iPhone integration, which mirrors your iPhone on the car's seven-inch screen and also offers Siri support. It's supposed to be optional on the 2015 C-Class.
The infotainment and connectivity upgrades are in addition to a new, higher-end interior and befit the car's new standing within the brand. After all, with the new CLA slotted in beneath it, the C isn't Mercedes' entry-level sedan anymore. It's classified as "premium midrange," a smaller Benz that packs in the comforts of the upscale S-Class. That means it gets an air suspension and Stop and Go Pilot, which automatically brakes, accelerates, and steers the car during slow traffic jams.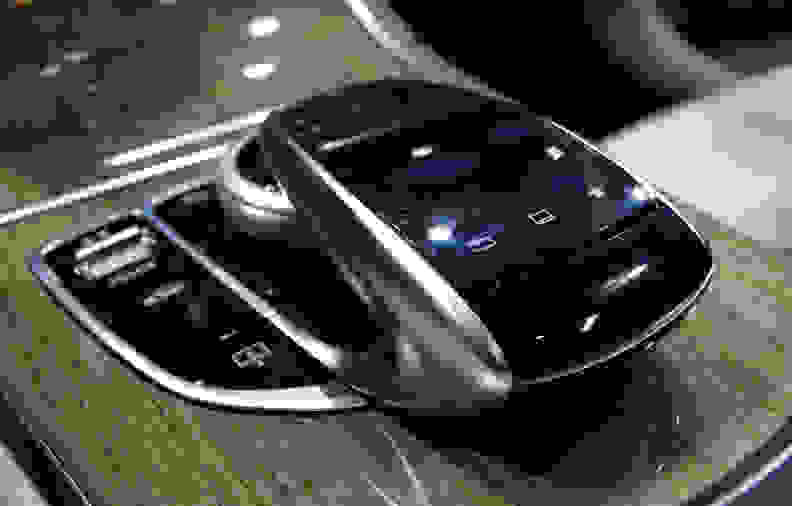 The cars on display were all European-spec, so we couldn't get directions around Detroit. We did, however, use handwriting recognition to find a few streets in Berlin, and found it to be relatively straightforward. The real benefit of handwriting recognition is for the global market, as it allows for easier integration of non-Western characters.
Mercedes' COMAND user interface has always had a bit of a learning curve, so we won't judge it by the five minutes we spent with it during a crowded auto show, but it does seem to be faster and easier to use on the C-Class than other Benzes we've driven.
For instance, the touchpad has a shortcut for the radio that lets you swipe from preset to preset, and there's a welcome "Back" button that exits out of menus. You can choose to swipe left-to-right or up and down instead of turning the clickwheel. A whole host of vehicle functions are on offer, like air suspension firmness, automatic locking, and folding mirrors. Mercedes-Benz Apps are available, and owners will get six free months of the mBrace telematics system.