Cars
LA Auto Show 2013: Audi's A3 Gets 4G Connectivity
Audi Connect adds more choices all around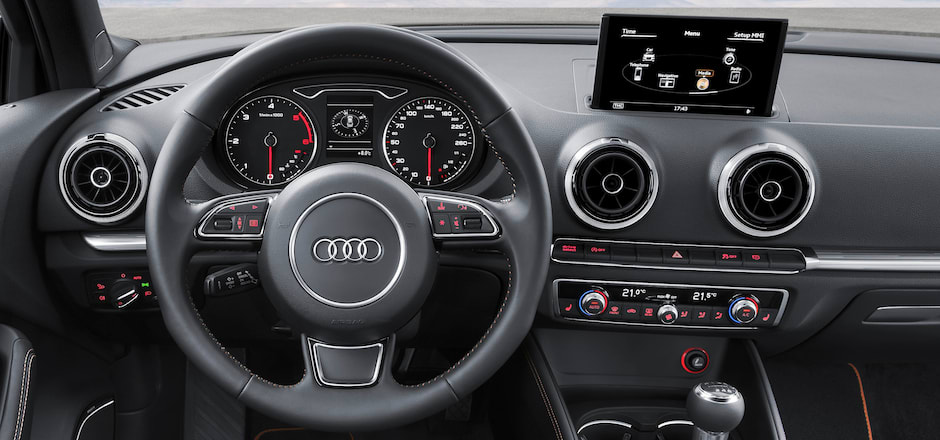 Credit:
At the Los Angeles Auto Show earlier today, Audi confirmed that the latest A3 will come to the US featuring updated 4G LTE connectivity and an enhanced infotainment system.
We first saw a preview of the new A3 at the Frankfurt Auto Show in November, and came away impressed by its dedicated 4G connectivity. It's the first car to debut Audi's new infotainment platform, which should eventually be available across Audi's lineup.
Drivers don't have to tether a phone for internet connectivity, and will have faster access to Google Maps including Street View. That's a plus if you want to look for landmarks near a destination you've never visited before.
With audio and entertainment functions, the new setup directly addresses our complaints when we tried out Audi Connect in the 2013 S7. Now, drivers will have more than 7,000 streaming radio stations on tap, in addition to picture-based navigation, personalized news feeds, and Facebook and Twitter alerts.
Eventually, Audi said that dedicated 4G connectivity will be used to connect with car-specific functions. For instance, Audi Connect may some day be able to reserve a parking space, preheat the oven, or get a warning from another vehicle about a traffic jam ahead.
Audi currently uses a T-Mobile connection to power its 3G-equipped cars. The automaker hasn't yet released any details about a carrier partner for 4G, but "expects to make an announcement in the near future about its U.S. wireless carrier partner for the 4G LTE service in the A3 family of models."
It sounds like change is in the air. According to the Audi, owners should expect "greater choice on their wireless data carrier in the future," and may be able to add Audi Connect to an existing data plan.