Cars
Acura's TLX Debuts in Detroit, Promising Tech and Performance
It replaces both the TL and TSX

Credit:
After two days of luxury sedan debuts, it was Acura's turn to take the stage in Detroit with the TLX Prototype.
The new TLX, which replaces the TL and TSX sedans, is intended to be the new backbone for Acura's lineup. It inherits styling cues from the RLX including "Jewel Eye" LED headlamps, a short rear overhang, and plenty of curves. Mike Accavitti, senior vice president for American Honda, presented the car as a "red carpet athlete" that could blend both power and refinement.
That power comes from a choice of a 2.4-liter direct injection V-TEC four-cylinder or a 3.5-liter direct injection V6. The four is mated to an all-new, Acura-designed eight-speed automatic transmission that combines a torque converter and a dual clutch setup, much like Mazda's superb SkyActiv powertrain.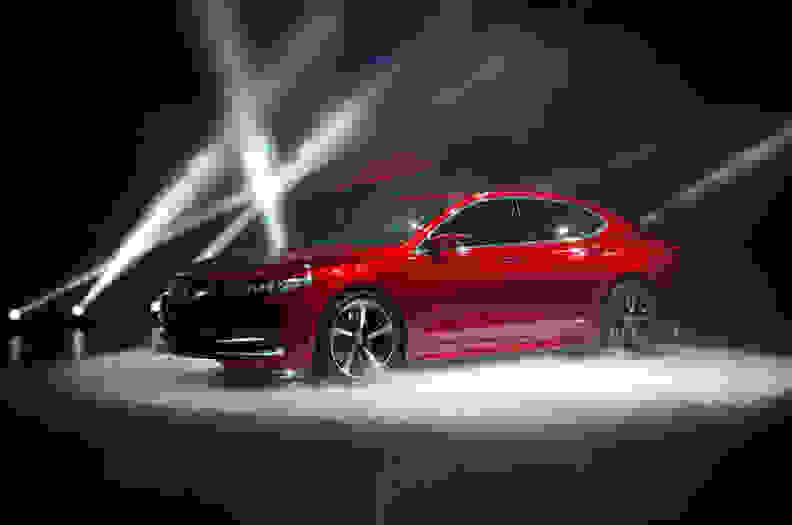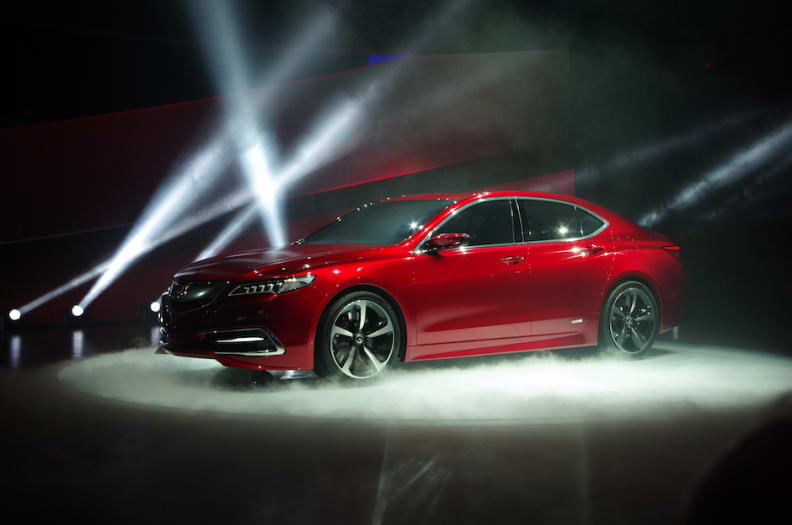 Cars equipped with a V6 will get a new nine-speed transmission. Performance and fuel economy numbers aren't yet available, but were promised to be impressive. In fact, Acura also brought along a racing version of the new car—the TLX GT—to burnish the TLX's performance cred. The GT is powered by a twin-turbo version of the TLX's V6, and will race in the Pirelli World Challenge Championship.
Updated Precision All-Wheel Steering (P-AWS) will also be available on two-wheel drive vehicles, while V6 cars will offer a revised version of Acura's Super-Handling All-Wheel Drive (SH-AWD) that reduces weight by 25 percent and refines torque vectoring logic.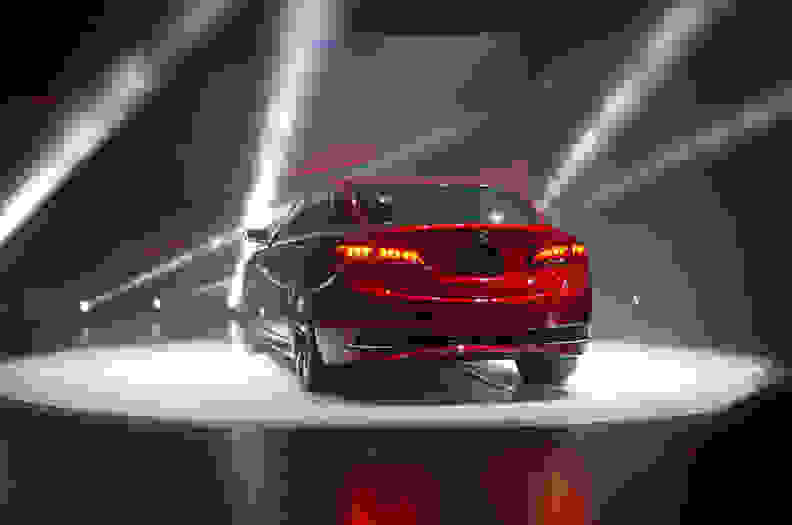 The interior has yet to be finalized and wasn't on display in Detroit, but Accavitti said it would feature the latest technology including a next-generation version of AcuraLink, a capacitive touchscreen, and an all-electronic gear selector.
"We have never put so much advanced technology in one car before," Accavitti said. In addition to infotainment tech, there's active noise cancellation and plenty of insulation for a "vault-like" interior.
While the car display is technically a prototype, it's a strong indication of the production car that will come to market in the middle of 2014. In the past, Acura has shown off production versions of their Detroit prototypes at the New York Auto Show in April.
According to Accavitti, the new TLX is "he next major step in our plan to strengthen the Acura brand, by giving the Acura sedan lineup a shot of adrenaline." It offers a clear hierarchy, as well, slotting between the Civic-based ILX and the flagship RLX sedans.