Cars
Apple CarPlay Is Exciting, But No Surprise
iPhone integration isn't new, but Apple's sleek interface is.

Credit:
There's lots of excitement surrounding Apple's announcement of CarPlay, which will integrate iOS into a car's dashboard. But the underlying technology that makes the setup work is nothing new.
CarPlay, which Apple says will be compatible with "select cars that will ship in 2014," can do a lot more than make calls or play music.
Instead, it puts an iPhone 5, 5C, or 5S at the heart of a car's entire infotainment system, from audio to navigation. That big touchscreen on the dashboard? It's just there as an external, driver-focused iPhone display. All the processing and connectivity happens on your phone.
It's a big step away from the proprietary infotainment systems that manufacturers have been installing for over a decade, but it's not so far away from some tech that we've already seen from Mercedes-Benz, GM, and Honda.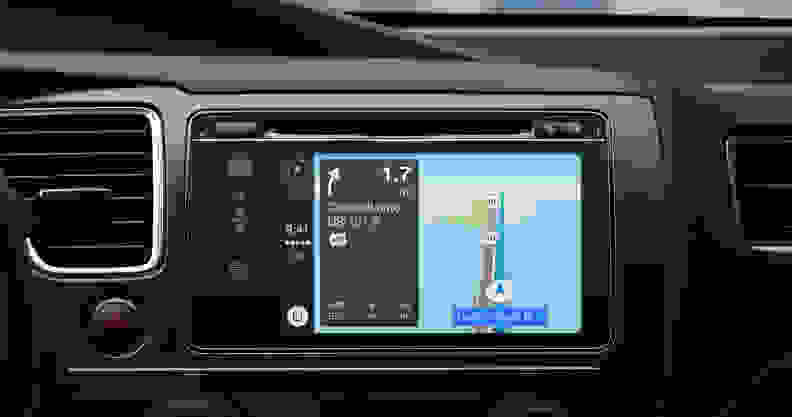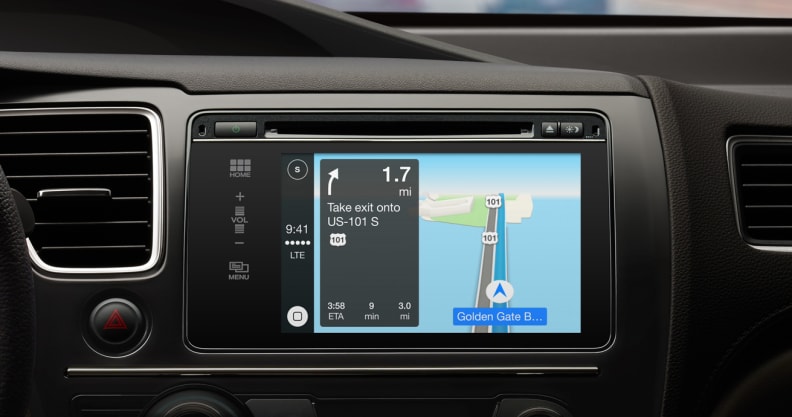 CarPlay may have been hiding in plain sight at last year's New York Auto Show and this year's Detroit Auto Show. That's where Mercedes told us about an option it calls PUSH-UI, a new iPhone integration system that sounds an awful lot like what Apple announced today. It's supposed to be available on the 2015 C-Class and CLA.
We also got a preview of CarPlay at Apple's Worldwide Developers Conference in June, where iOS in the Car got a brief mention.
Already, some cars from GM and Honda feature Siri Eyes Free, a dedicated button on the steering wheel that lets drivers connect with Siri over Bluetooth. You may have heard about it in one of the commercials for the Chevy Equinox that aired during the Olympics.
Already, some cars from GM and Honda feature Siri Eyes Free, a dedicated button on the steering wheel that lets drivers connect with Siri over Bluetooth.
And navigation screens that mirror iPhone apps are nothing new—Honda's is called Display Audio and debuted on the 2014 Fit and Civic. Chevy's is called BringGo and comes on the Spark and Sonic. But both require third-party apps to run, and neither one was as intuitive to use as CarPlay looks in photos.
Therein lies the Apple advantage: Unlike anything else on the market today, CarPlay should make a car's infotainment system work as smoothly as the smartphone you're already carrying in your pocket.
Photos show a streamlined interface that's simpler than any automaker-designed navigation system we've encountered. Additionally, Apple claims that CarPlay will be able to "anticipate" destinations by looking at your email, texts, and contact information—much the same way that clicking on a date in Mail lets iPhone users add an event to their calendars.
Nearly all interaction will be controlled through Siri—meaning drivers can concentrate on driving instead of plugging away at a screen or fighting with a sub-par voice recognition system. Most importantly for the auto industry, carmakers will be able to concentrate on building great cars instead of trying to reinvent the smartphone.
CarPlay is making its full debut at the Geneva Motor Show this week on cars from Ferrari, Mercedes-Benz, and Volvo, and nearly every major automaker except Chrysler, Volkswagen and Audi has already signed on board. The software itself should be available as part of an iOS 7 update sometime soon.
One thing's for sure: CarPlay may make an even more confusing landscape for consumers who have loyalty to a particular smartphone OS. At this year's International CES, Honda, Hyundai, Audi, and GM announced that they'd be backing Android in the Car, while Volvo and Kia are already selling Android-based infotainment systems.