Cars
Audi Looks to the Next Chapter In Car Connectivity
Because your car should connect you to the world.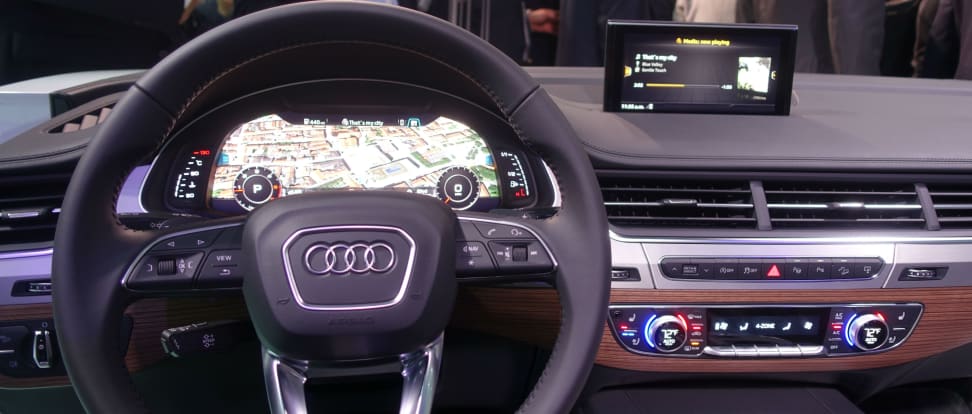 Credit: Reviewed.com / Brian Beckley
With a touch of his yet-to-be-unveiled LG smartwatch, Audi's Tech Development Director Dr. Ulrich Hackenberg called the company's new Prologue piloted concept car out to the stage during the German auto manufacturer's opening day press conference at CES 2015.
The sleek, silver car rolled slowly into the spotlight, easily negotiating the last few feet of what had been a 550-plus mile automated trip from Silicon Valley to the show in Las Vegas.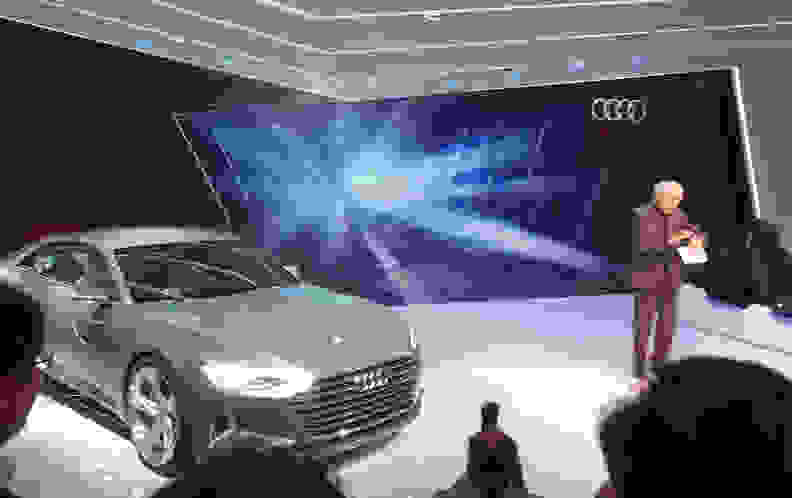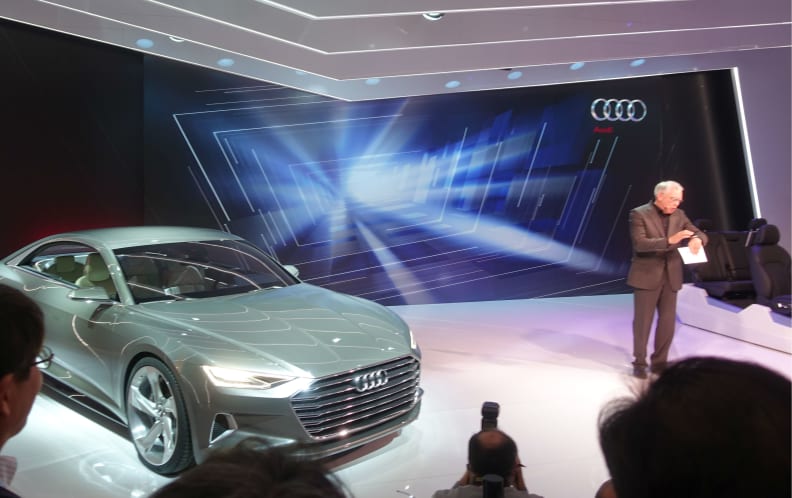 Hackenberg called the concept car, designed specifically for this year's CES, "the future of the top segment." It's a hybrid vehicle with a switchless cockpit, touch displays, new full-width displays, LTE connectivity and an on-board connection through Audi Connect software to either Android or Apple's CarPlay. The car also features the laser light headlights debuted at last year's show.
Audi America President Scott Keogh called the automated car "tantalizingly close" to being in the marketplace.
The Prologue piloted concept car was just the beginning for Audi, who is back for its fifth CES and is calling this year's offerings "The Next Chapter."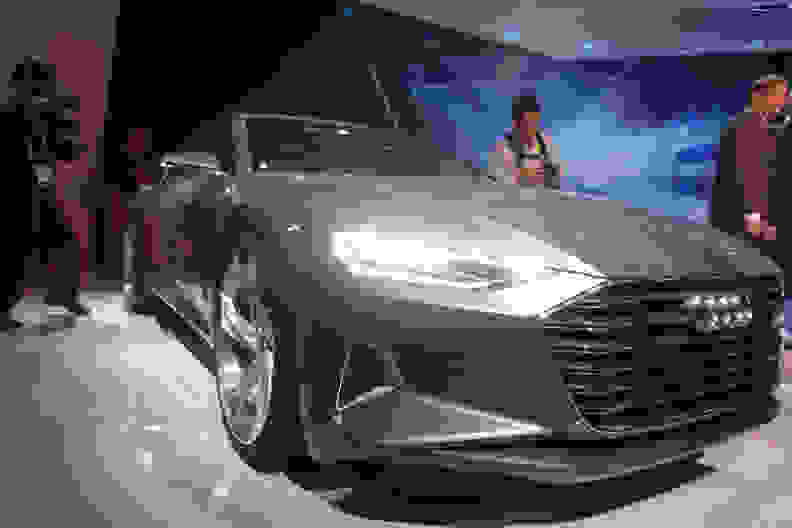 With a focus on connectivity and a car's communication with its surroundings, Audi also rolled out a brand new interior for the new Q7 SUV, complete with the Audi Virtual Cockpit display that the company showed off at last year's show and then launched to the market in the TT sports car.
The Q7 will also feature the Audi Connect system smartphone interface and the removable Audi Tablet, which comes attached to the back of the front seats. The tablet sports a 10.1-inch display and brushed aluminum case, plus includes 32 GB of memory and can connect to the Internet. The driver is also able to control the tablet, starting movies, music or television shows without having to leave the front seat.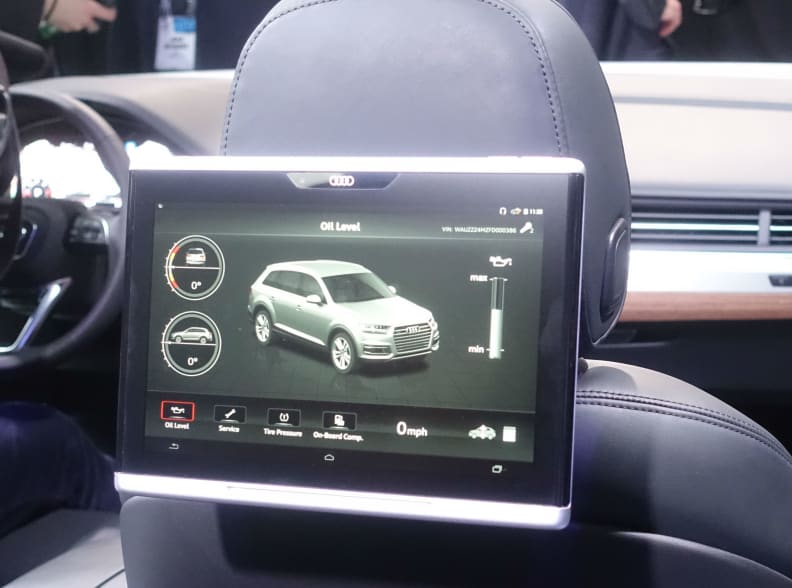 The tablet can be used to display maps and allows those in the back to suggest routes to the driver through the device. It also includes an HD camera to allow passengers to Skype from the road. The car's connected system responds to regular, everyday language like "Where can I fill up?" or "Where is the nearest shopping mall?"
The interface will also use gesture control or allow the driver to write a character on a touchpad on the center console.
The Q7 will also feature the latest in Audi's driver assistance technology, featuring all of the new Audi Connect interfaces, tablets, and virtual displays. It's scheduled to hit the market this year.