Cars
Audi's CES Concept Car Has Hybrid Technology, And Lasers
Laser headlamps. Need we say more?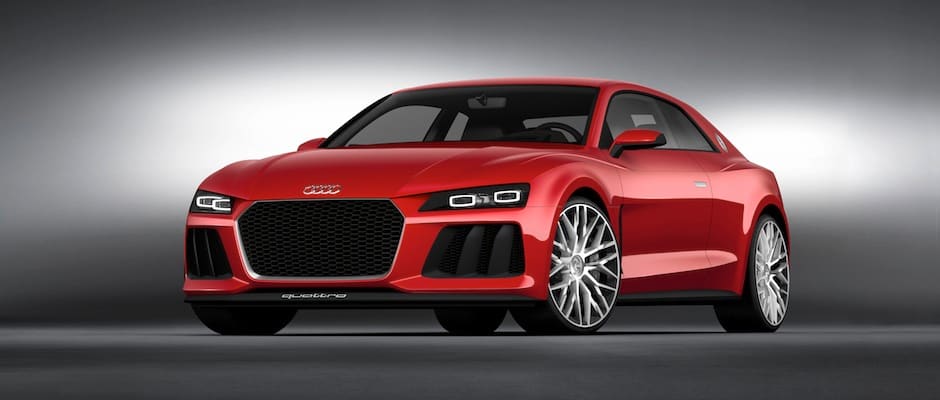 Credit:
Audi is going all out at CES this year. Not only is the German automaker potentially bringing an Android-powered infotainment system, it's also showcasing laser-powered headlamps on a drop-dead gorgeous concept car.
The Audi Sport Quattro Laserlight is the latest iteration of the Sport Quattro concept that bowed in Frankfurt earlier this year. It features a hybrid drivetrain capable of 94.09 mpg, a 3D display screen with an ultra-simplified user interface, and a design inspired by the famed 1983 Quattro.
And those trapezoidal headlamps up front? Lasers.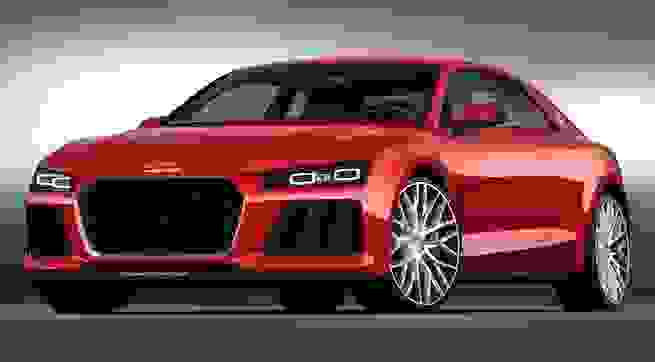 Audi's been at the forefront of lighting technology—there's a reason "Audi lights" is shorthand for LED bling—but the Quattro Sport Laserlight concept takes things to the next level. Low-beam illumination is provided by matrix LEDs, but flick on those high-beams and you'll get twice the lighting range and three times the luminosity from lasers.
Though the laser diodes are just a few microns in diameter, they can light the road ahead for nearly a third of a mile. Like any innovative lighting concept, however, they'll be subject to government approval. Don't hold your breath for that to happen: It took until 1984 for the Department of Transportation to okay anything but sealed beams.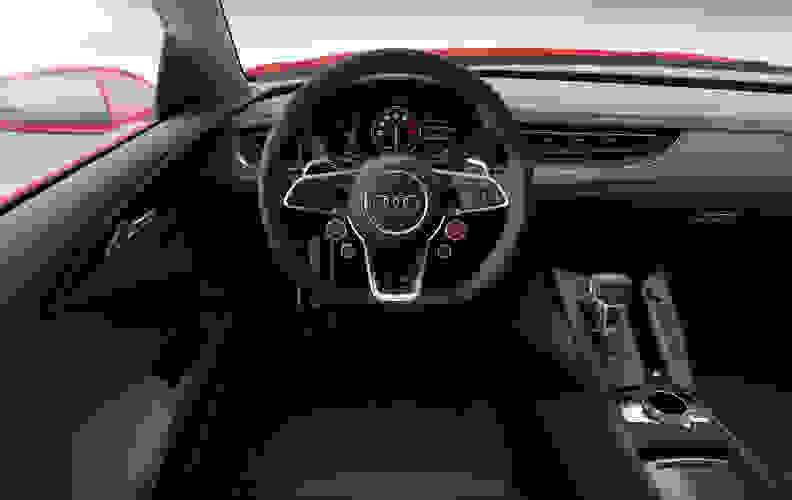 Regardless of what's lighting the road ahead, the interior gives a clear indication of where Audi's design is headed: driver-focused and simplified. A high-resolution display with 3D graphics sits in the instrument cluster, putting everything from navigation to vehicle diagnostics in the driver's line of sight.
There are even hints as to what will come from Audi's MMI infotainment system. According to Audi, it will be "lightning fast" and feature a layout "similar to that of a smart phone." It will be able to predict navigation addresses from just the first four characters, and there's also enhanced multitouch and voice control.
Be sure to check out Reviewed.com for the latest CES news and updates, including the official Editors' Choice awards of CES.
Photos: Audi