Cars
BMW Brings 2014 M3, M4, 2-Series to Detroit
New names and new engines
Credit:
BMW unveiled a trio of performance cars to a packed house today, emphasizing the brand's sport heritage and focus on the American market.
The iconic M3 sport sedan was joined on stage by the M4 and 2-series coupes. They replace the outgoing M3 and 1-series coupes, respectively, and reflect BMW's new naming strategy: Coupes get even numbers, sedans get odd numbers.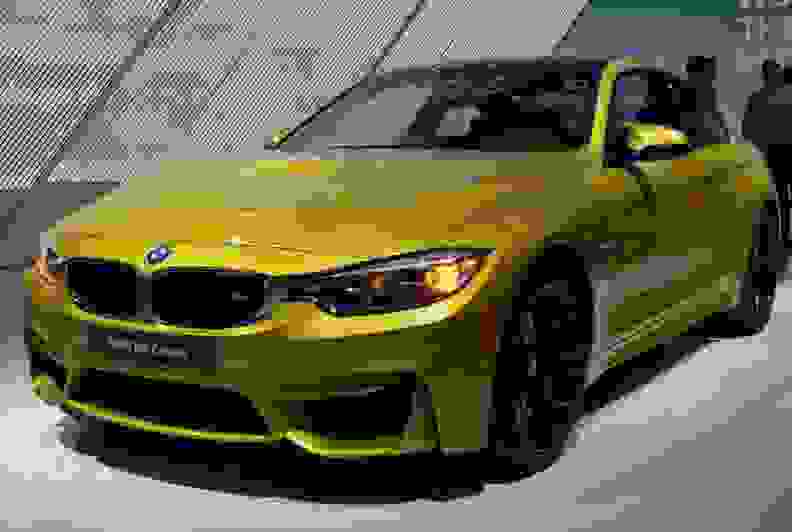 For the M3 and M4, a new turbocharged inline-six replaces the outgoing M3's V8, and puts out 431 hp and 406 pound-feet of torque. Equipped with a seven-speed dual clutch transmission, the cars can do 0-60 in 3.9 seconds. With a six-speed manual, the sprint takes 4.1 seconds.
The new 2-series follows in the spirit of the iconic 2002, a lightweight performance coupe that introduced the brand to enthusiasts in the US back in the 1960s and '70s. It comes in two flavors: the 228i gets a 2.0-liter turbocharged four-cylinder engine, and the sport-oriented M235i features a six-cylinder mill.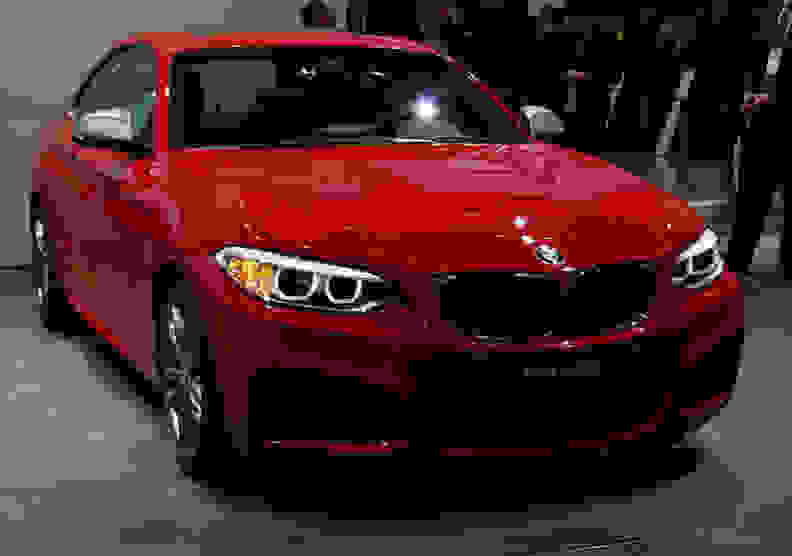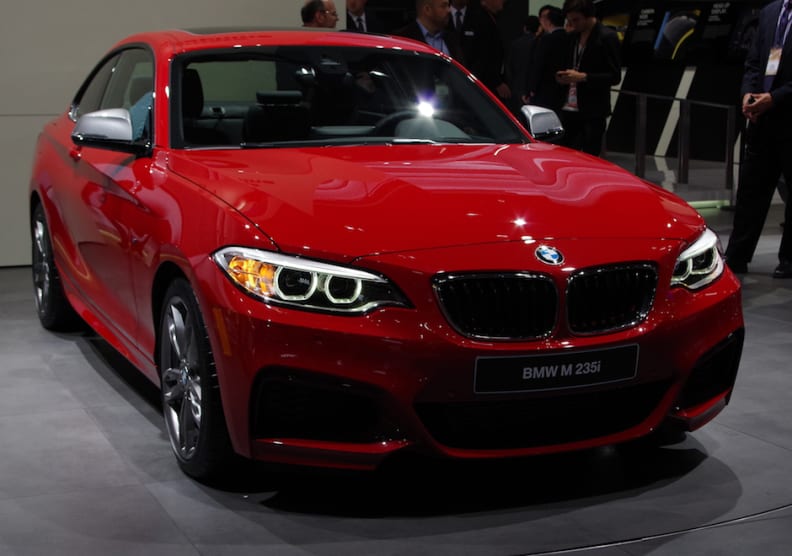 In keeping with its driver-focused history, the 2-series comes standard with a standard six-speed manual transmission and an eight-speed with paddle shifters is on offer.
The 2-series was introduced by BMW's Dr. Herbert Diess, who emphasized his personal affection for the car. "I just love it," he told the crowd. "It's powerful, it's fast, it's agile, it's nimble, it has great handling."
It's strategic that the cars all bowed in Detroit: The US is the biggest market for BMW's M cars, and also a major market for coupes.