Cars
LA Auto Show: Ford Edge Concept Debuts Driverless Parking
Ford's latest concept parks itself while you watch
Credit:
The Ford Edge concept that debuted at the LA Auto Show today not only parks itself, it can remove itself from a space while you watch from the sidewalk.
Called Fully Assisted Parking Aid, it uses ultrasonic sensors to fit a car into or get a car out of a space. All steering and acceleration is automatic.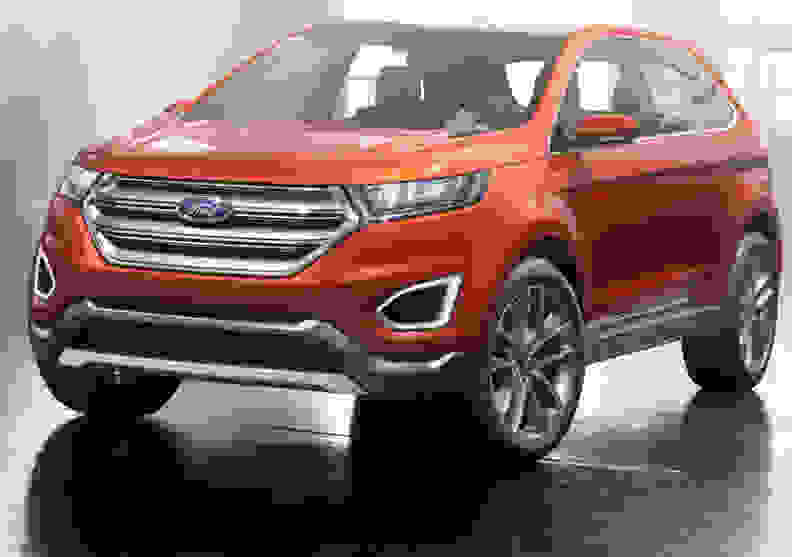 Self-parking cars already exist—this Edge is based on Ford's existing Active Park Assist technology, and is similar to a concept that Volvo showed off earlier this year—but the big deal here is autonomy. You can either sit back in the driver's seat and watch, or press a button on your key fob and let the car park itself while you walk away.
While there's no availability date on tap for the new feature, according to Ford it "hint[s[ at a future offering even more intelligent and capable vehicles."
If it's perfected, the technology sounds like a preview of interesting things to come. Find a space in front of a restaurant? Run in and grab a table while your Edge parks. And while self-parking is cool, it's really the sensor technology that's impressive here. Ford envisions the Edge's new tech some day applying to collision-avoidance features that enhance safety.
Otherwise, the concept is still recognizable as an Edge. The tail lamps echo the latest Escape, and a shortened hood gives it a more aggressive stance, but the basic shape is still there. Fuel economy is poised to benefit from a series of aerodynamic improvements like active grille shutters, air curtains, and ducting.