Cars
Next Volvo XC90 Can Autonomously Avoid Cliffs and Wild Animals
If only Volvo created an anti-quicksand shield, they'd have every Sunday cartoon pratfall covered.
Credit:
Volvo has announced that a series of world-first advanced active safety systems will debut on the upcoming XC90 SUV, due in dealerships at the end of 2014.
The XC90 will get pedestrian and cyclist detection, which senses and stops for bikers and people. Also on offer will be an adaptive cruise control system that not only brakes and accelerates along with the flow of traffic, but also automatically steers by following the vehicle ahead.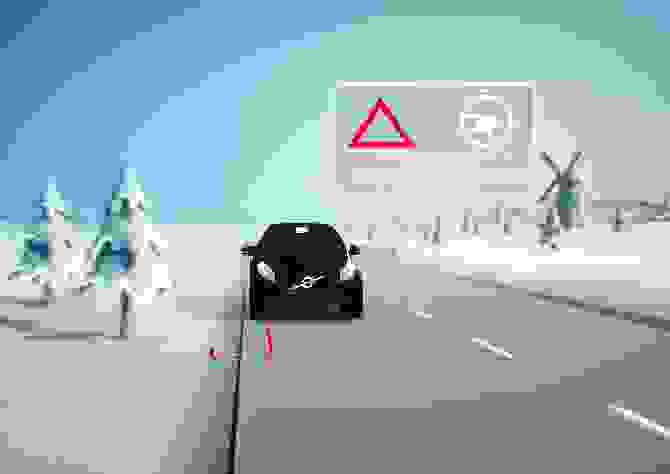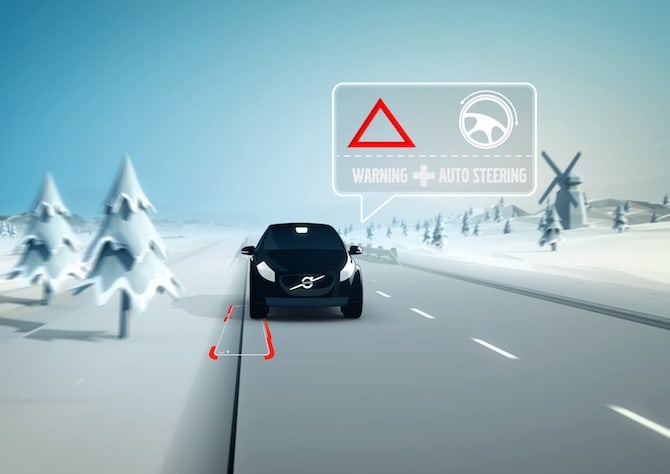 We're especially interested in collision mitigation for animals, which hits the brakes to avoid or reduce an impact with a moose, deer, or other large wildlife. It's due to be released "some time after" the new XC90 goes on sale. The Volvo will also be able to sense where roads end, either at barriers or shoulders. If a driver loses control and starts to leave a road's surface, the car will automatically steer back on track.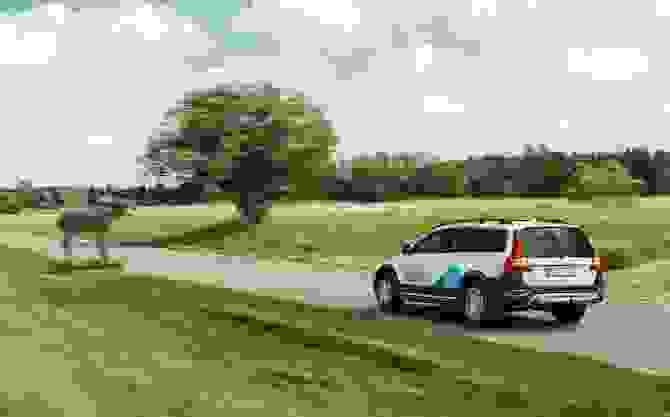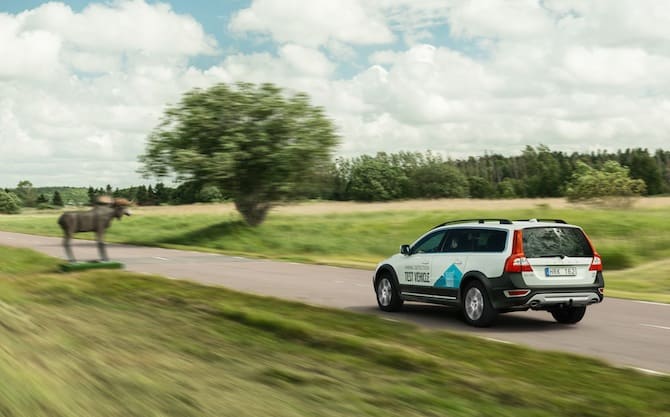 Just as Volvos got heated seats early on to help with Swedish winters, these safety features were clearly created by engineers who grew up in a land where sharp cliffs and moose in the road are real threats. And although many more automakers are focused on safety than when Volvo first put three-point seat belts in cars back in 1959, the company is looking to burnish its reputation with innovative collision avoidance systems.
"By revealing a number of systems for the next generation XC90 we once again confirm our leadership in automotive safety," said Thomas Broberg, Volvo's senior safety advisor.
We'll have more information for you after Volvo demonstrates these new active safety systems to the press this summer. Hopefully, it goes better than that time they accidentally ran a test with City Safety disabled, or when they had trouble with a crash test dummy. It's just another reminder that collision avoidance technology is a great last resort, but nothing can take the place of paying attention.