Cars
The iCar Is Coming: Apple Announces iOS Integration
iOS in the Car is the next step in smartphone-based connectivity.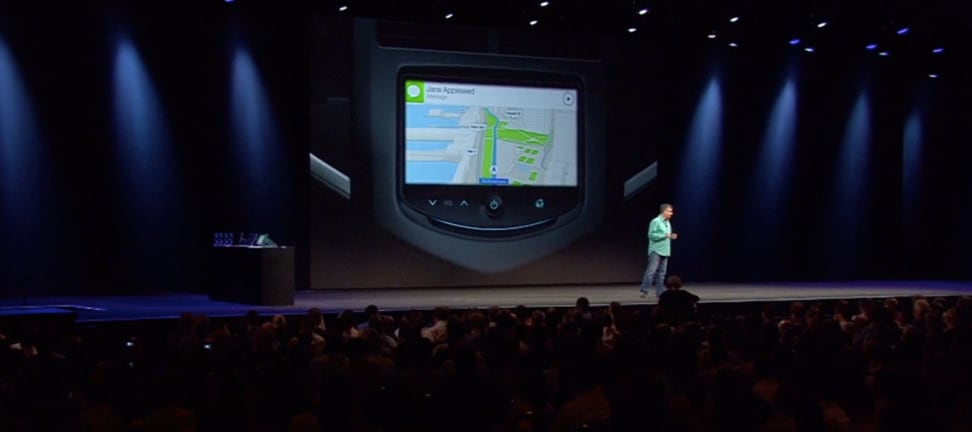 Credit:
Apple made a major announcement about car connectivity at their 2013 Worldwide Developer's Conference. Starting in 2014, a dozen automakers will put a car-specific version of iOS on dashboards, allowing iPhone owners to get access to navigation, music, and phone functions with a familiar interface.
According to Eddy Cue, Apple senior vice president of Internet Software and Services, 95 percent of new vehicles on the market can play music off an iOS device. But Cue said that Apple wants to take that integration "to a whole 'nother level."
"What if you could get iOS on the screen that is built into your car?" Cue asked, before showing off a video of an infotainment screen with dedicated buttons for phone, audio, navigation, and iMessage. Called iOS in the Car, the setup also integrates a car-specific version of Siri voice recognition for hands-free control—a feature that we tried out on the Chevy Spark, and that's set to debut on the Acura ILX and RDX.
The unveil left more room for speculation than hard answers. It was over in just under a minute and a half, and took place among a slew of other hardware and software announcements. We know that Maps will be on board, and we also know that Siri will be an integral part of the new setup, giving the users the option to listen and respond to iMessages with speech recognition.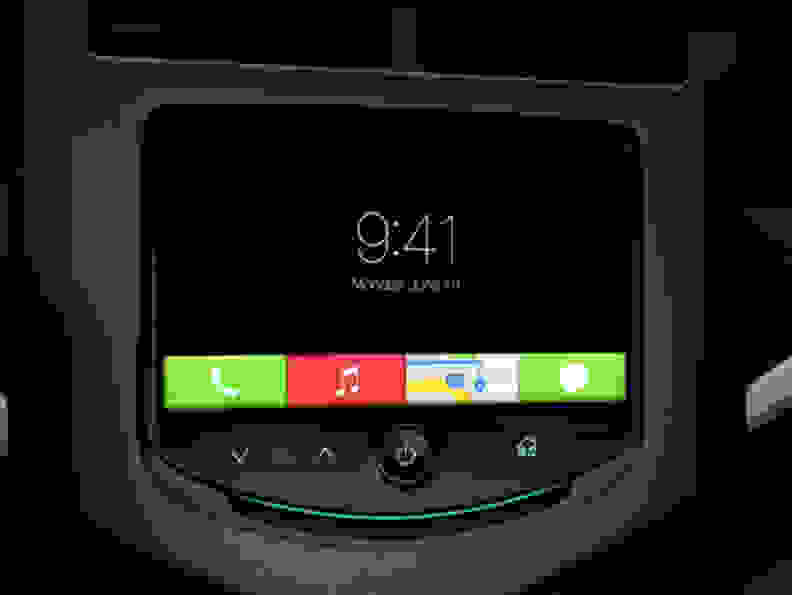 According to Cue, automotive partners include Honda, Mercedes, Nissan, Ferrari, Chevrolet, Infiniti, Kia, Hyundai, Volvo, Acura, Jaguar, and Opel (a GM brand not sold in the US), though it's unknown which specific models will include iOS.
Volvo, Kia, and Jaguar have all recently made major announcements about new infotainment systems in the recent past, so we're not sure if iOS in the Car will supplant these systems or exist alongside them. Even more interesting: Kia and Volvo's upcoming systems are based on Android, Google's iOS rival.
We're not surprised, however, that Chevrolet, Acura, and Mercedes-Benz are partners. Apple's images of iOS in the Car showed the system running on what appeared to be a MyLink screen from a Chevy Spark. MyLink already mirrors smartphone apps on the Spark's integrated LCD screen, so iPhone integration wouldn't be too far of a stretch. Acura is already including Siri integration in upcoming models, and Mercedes recently announced that the upcoming CLA and C-Class will have the option to connect to an iPhone for maps and directions, rather than relying on built-in navigation software.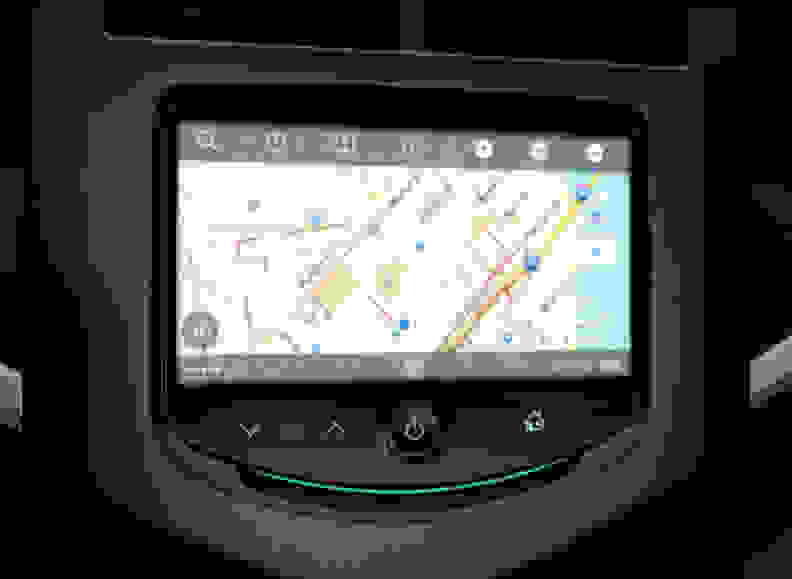 Apple's announcement is a response to consumer demand for in-car tech that works as seamlessly as a smartphone. As automotive infotainment gets more complex and car manufacturers struggle to keep up with advances in mobile technology, automakers are increasingly turning to third parties to power their infotainment systems. Apple's entry into the field represents another major step forward for in-car smartphone integration, and signals a further shift towards smartphone-based infotainment systems.