Cars
Live From Detroit: Toyota FT-1 is Design By Passion, Not Committee
A concept that's the spiritual successor to the 2000GT and Supra

Credit:
Toyota made a bold declaration in Detroit this morning: No more boring cars.
Speaking at the reveal of the new FT-1 concept at the North American International Auto Show, Toyota's North American design head Kevin Hunter called it "symbolic for a new chapter for Toyota global design."
In the past, said Hunter, president of Toyota's Calty Design Research, "the goal was to produce a vehicle that was liked by everyone." As a result, the company took less risk, and the resulting cars didn't exactly get hearts racing.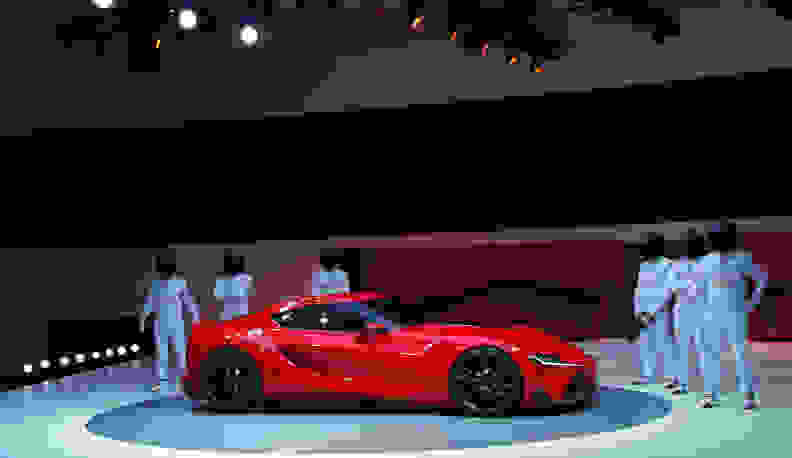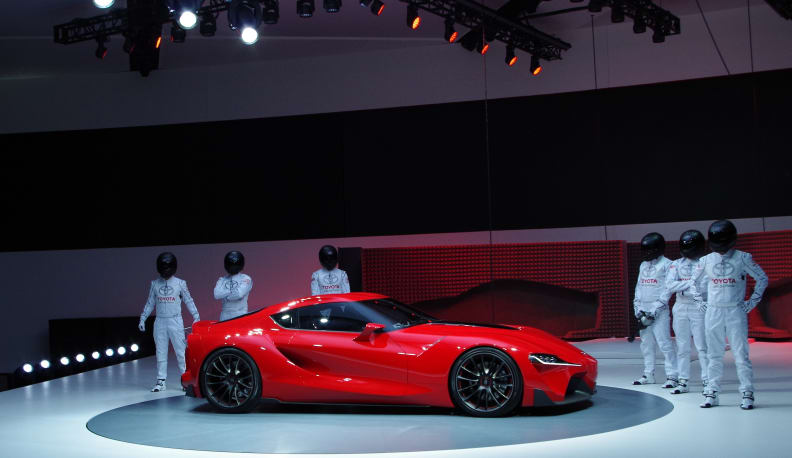 But the new FT-1 is designed with only one person in mind: the driver.
The exterior is attractive, but also 100 percent functional from an aerodynamic perspective. Alex Shen, chief designer at Calty, calls it Function Sculpting. "We want it to to look like it was sculpted by the wind," Shen said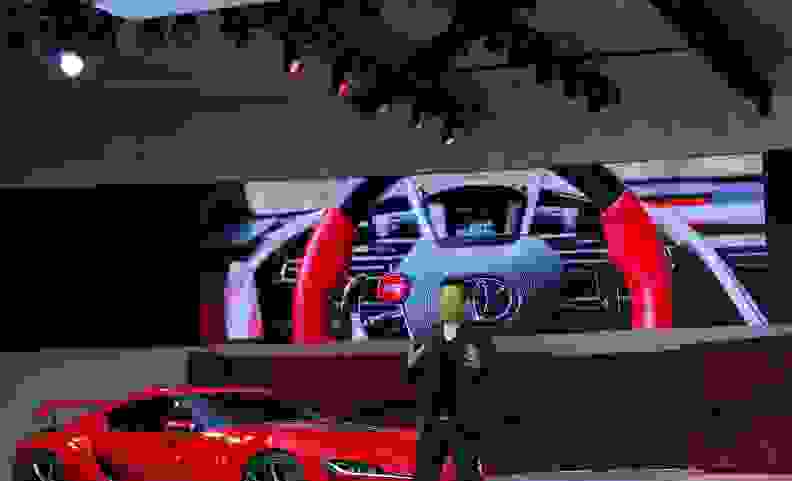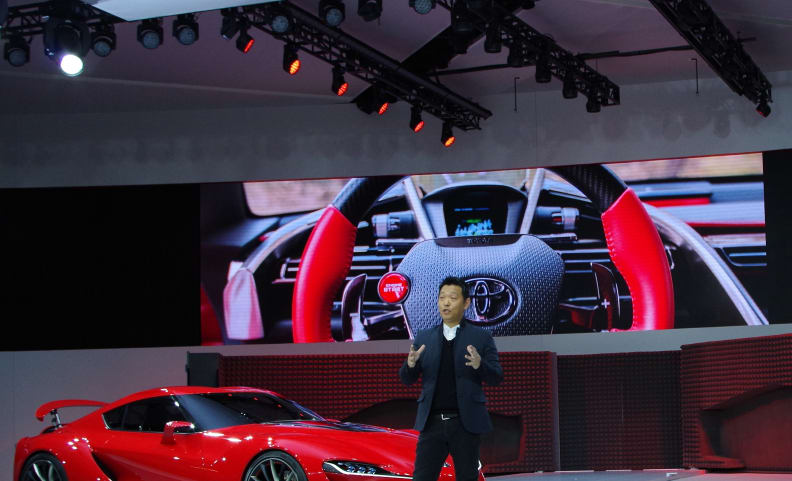 The interior follows suit, with a minimalist, driver-focused cockpit. There's a fighter-jet-inspired heads-up display and very little padding.
Part of the impetus for the change was Toyota CEO Akio Toyoda himself. According to Shen, the team behind the FT-1 pitched the concept by letting the CEO race a virtual version of the sports coupe in Grand Turismo 6. Toyoda gave designers the thumbs-up after finishing a virtual lap in the FT-1 faster than his best real-world time in his personal Lexus LF-A.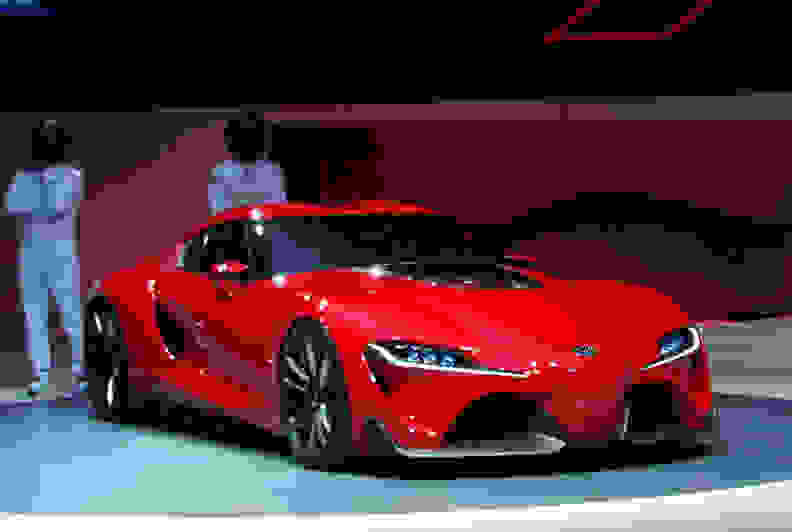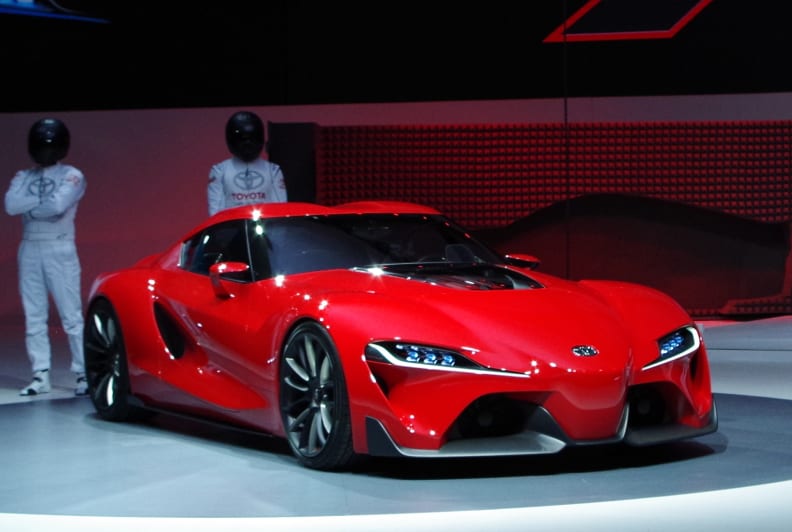 While there's no word if the FT-1 will make it to series production, the concept that Hunter called a "high performance, sexy sports car—period" at least previews Toyotas to come. Even its name—FT stands for "Future Toyota"—hints at a future of high style and high performance.