2012 Nissan Versa Sedan 1.6 SV
2012 Nissan Versa Sedan 1.6 SV
$14,980.00 MSRP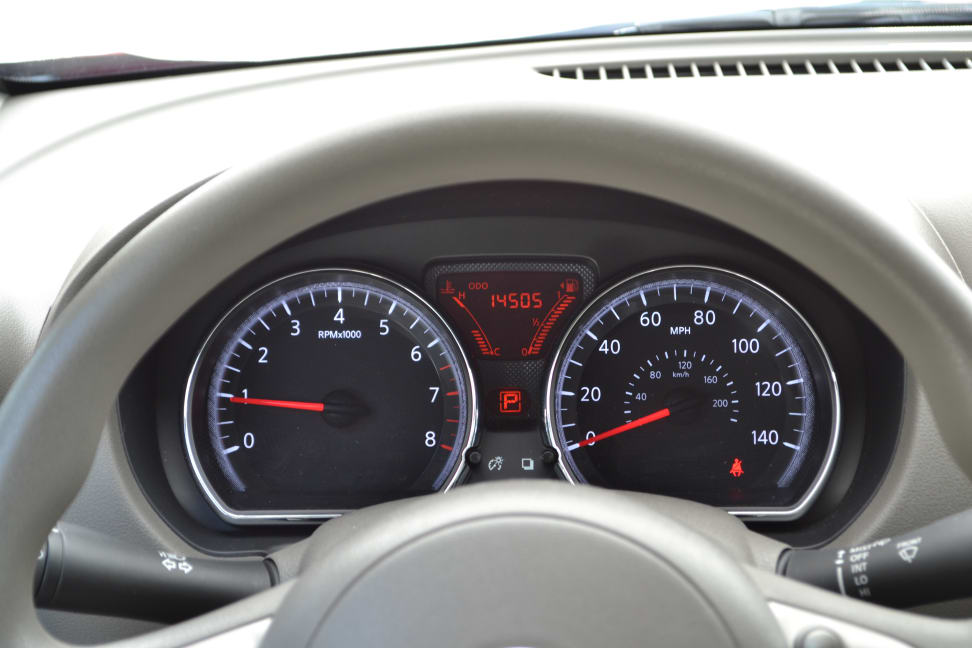 Read Full Review
Full Review
Redesigned for 2012, the Nissan Versa sedan once again holds the dubious distinction of being the least expensive new car sold in the US. $10,990 plus a destination charge will get you a base model four-door sedan, the Versa S. Yeah, it's cheap and it has a new car warranty, but the option list has more omissions than a radio edit of a 2 Live Crew album, and the car feels just as dated.
We drove the slightly more upscale SV trim, and it was still obvious where Nissan cut costs.
See Full Specifications
Specifications
| | |
| --- | --- |
| Manufacturer's Engine Description | HR16DE with Dual injector system, Continuously Variable Valve Timing Control System (CVTCS) on intake and exhaust valves, Nissan Direct Ignition System, Platinum-tipped spark plugs, Electronic drive-by-wire throttle |
| Hydrogen | No |
| Natural Gas | No |
| EPA MPG Highway | 38 |
| EPA MPG City | 30 |
What's Your Take?