Celebrations
25 of the best gifts to get your Maid Of Honor
Make her feel appreciated.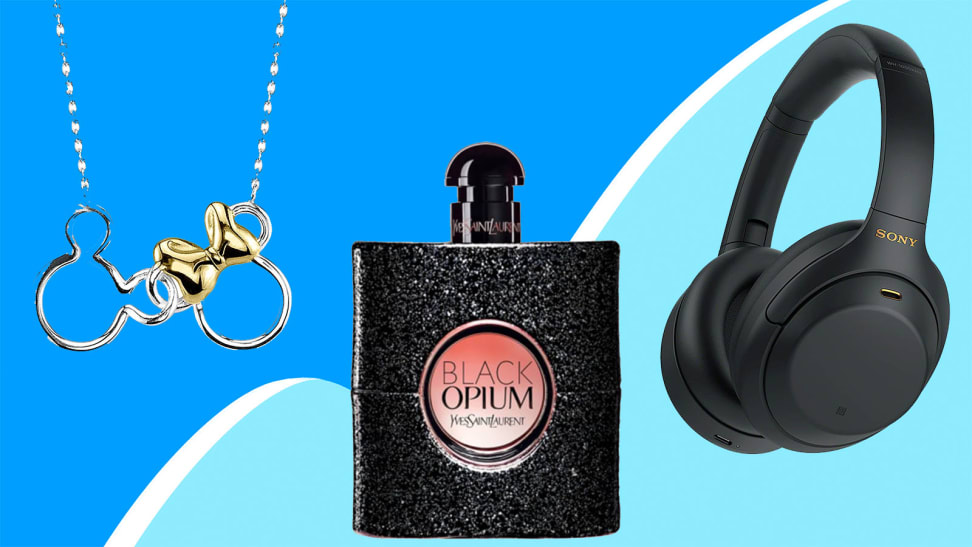 Credit: Reviewed/Tara Jacoby/ShopDisney/Yves Saint Laurent/Sony
It's a cakewalk to make a registry of the gifts you want to receive when you're getting married. What's harder is knowing what gifts to give your wedding party. If you're a bride looking for a gift for your Maid of Honor, you'll want something thoughtful, personal, and elegant—but also something that manages to say "thank you for being both my best friend and having my back at this very important time of my life."
But what gifts thread that needle? It doesn't feel right picking something generic out last minute and you don't want to get her something that costs an arm and a leg but that she'll never use again—like a necklace that isn't her style and only goes with the bridesmaid dress, for instance. To make your job easier, we've tested and selected some of the best Maid of Honor gifts right down below. From candles to customized wine, these gift options will surely make her feel special and appreciated.
1. For the Maid of Honor who loves a good candle: Capri Blue Candle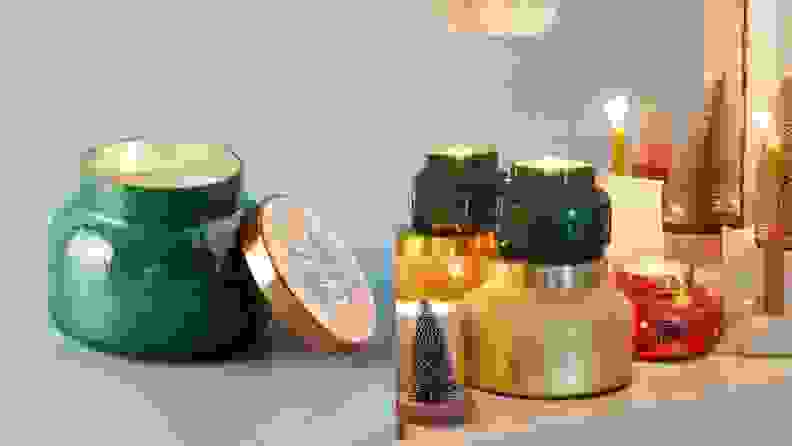 Ever been inside an Anthropologie and thought "Gosh, it really smells amazing in here." You can thank Capri Blue's Volcano candle for that. With notes described as "Tropical fruits, sugared oranges, lemons and limes, redolent with lightly exotic mountain greens," the Volcano candle is the perfect scent for just about any home. It's also beautiful and available in a number of sizes, including the traditional three-wick and a larger and more indulgent five-wick, which can burn for up to 250 hours. It's available in a variety of jars, but we like the Mercury glass jars in this case, just because they feel wedding classy.
2. For the Maid of Honor who loves to lay around the house: Parachute Classic Robe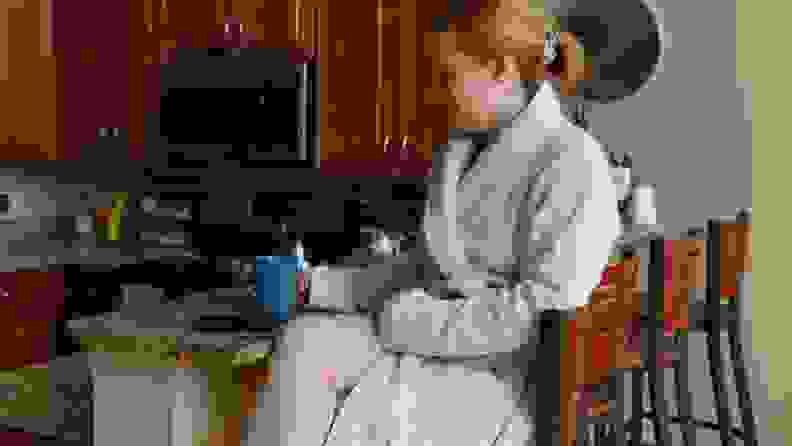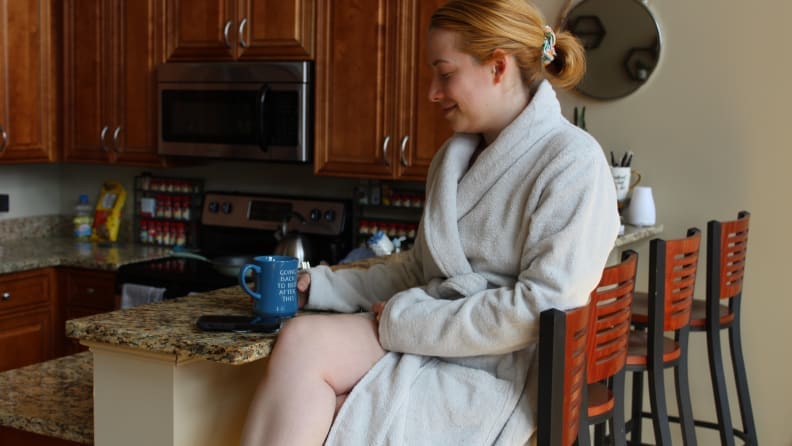 Everyone loves a nice robe, but no one wants to spend the money to get themselves one. That's why it's the perfect Maid Of Honor gift. It will be great for the wedding day, and can easily be used again and again by your pal for years to come. Our reviewers loved the Parachute Classic Robe, which they called "extremely luxurious, comfortable, and functional."
Get the Classic Robe from Parachute for $99
3. For the Maid of Honor who loves a good soak: LifeAround2Angels Bath Bombs Gift Set
If your M.O.H. is a bath person, consider indulging their soaking sensibilities and picking her up our favorite bath bomb set. The LifeAround2Angels set comes with 12 different lightly scented bombs, and our reviewer said they were both moisturizing and fun. A 12-pack won't break the bank, either, and could even be a great addition to larger gift bag.

Get the LifeAround2Angels Bath Bomb Set from Amazon for $26.80
4. For the Maid of Honor who came in from out of town: Away Carry-On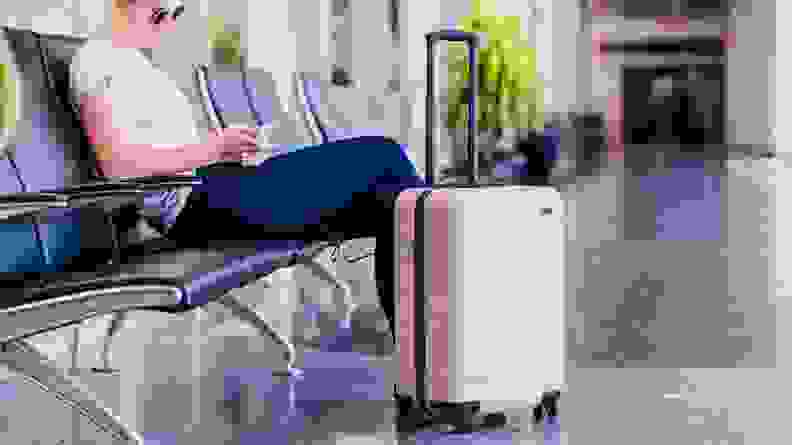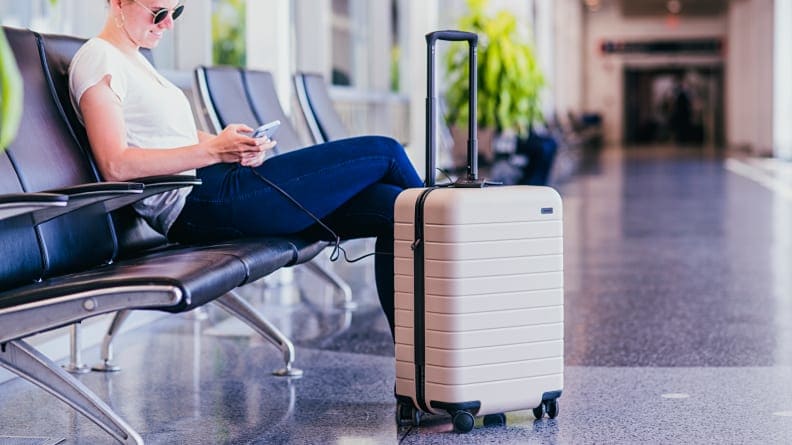 If you threw a destination wedding or chose a Maid Of Honor who lives in a different town, consider treating them to a nice piece of luggage. It's the type of gift that says "I know this was a lot, and I appreciate it." Our reviewers recommend the Away Carry-On, for its sleek design and add-on battery—perfect if she owns multiple devices or needs a quick charge before she boards her plane.
Get a Carry-On suitcase from Away Travel from $225
5. For the Maid of Honor who's always attached to her phone: Mophie Powerstation PD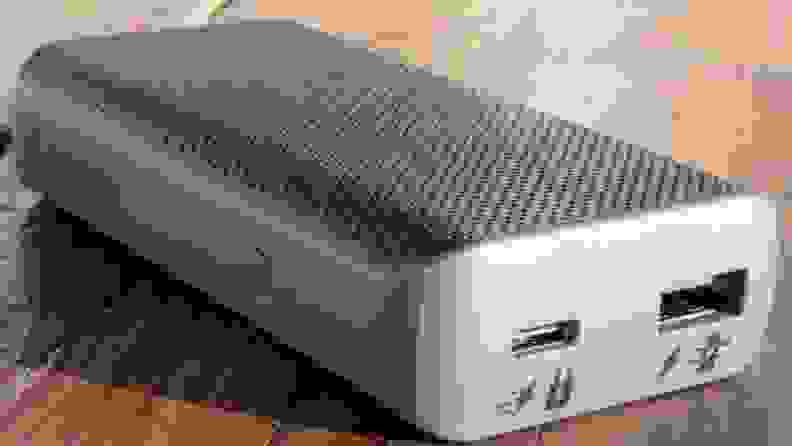 If your Maid Of Honor is always looking for a place to power up her device, you can't go wrong with a gift of a portable battery. It might not seem like the most charming item, but it's incredibly practical if she's prone to forgetting to charge her phone. We love the Mophie Powerstation PD, which our reviewer said is "an ideal battery pack for power users to use, during the workweek, or for keeping your smartphone powered up throughout a cross-country flight."

Get a Mophie Powerstation PD from Amazon for $40.66
6. For the Maid of Honor who's a little bit artistic: Recycled Glass Tree Globes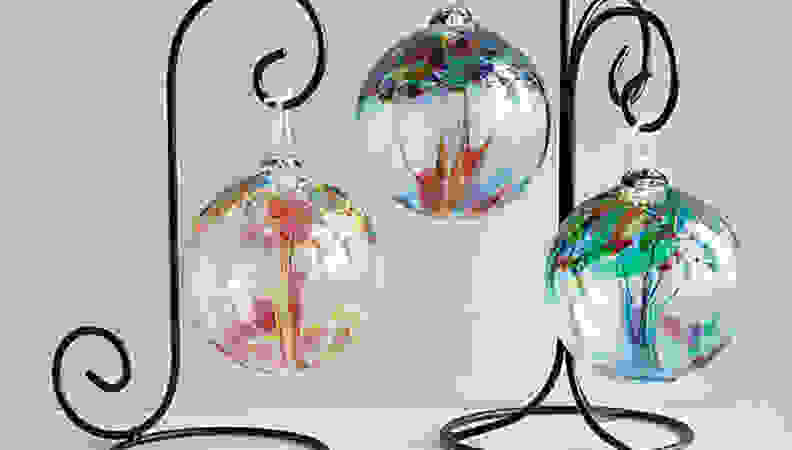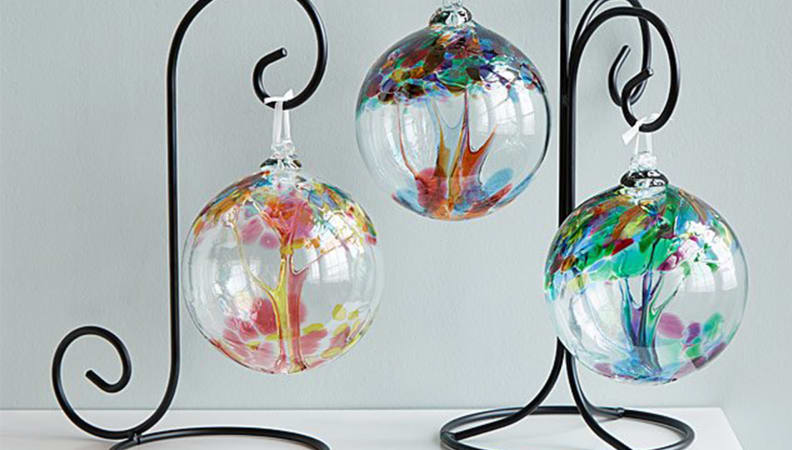 If your bridesmaid is always doodling and loves a good museum, consider gifting her one of these recycled glass tree globes. They're the perfect touch of elegance and environmentalism and come in a variety of different tree styles, including the Tree Of Friendship ("The Tree of Friendship reminds us to cherish each of our friends, the old and the new, as each one adds a unique leaf to our tree of life") and the Tree Of Sisterhood ("Whether she's your sibling or your closest friend, she nurtures you, supports you, laughs, and grows with you"). Let her know how much you care about something she can look at and enjoy for years to come.

Get a Recycled Glass Tree Globe from Uncommon Goods for $54
7. For the Maid of Honor with a sweet tooth: Baked By Melissa cupcakes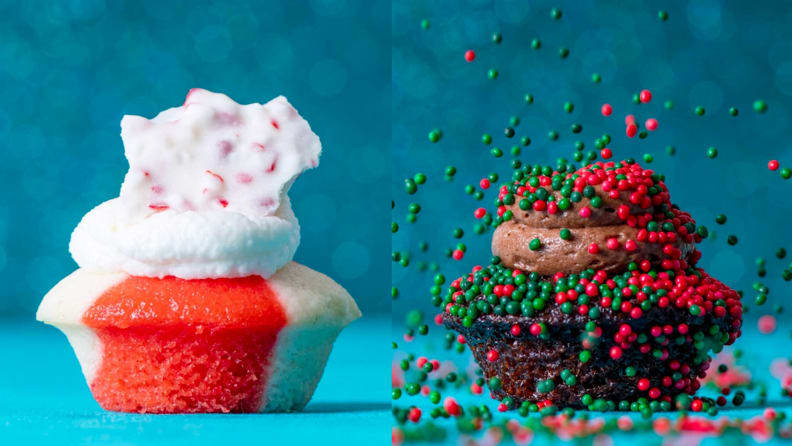 If you've got a bestie who's most excited for the moment you cut the wedding cake, consider gifting her a box of Baked By Melissa cupcakes. Our reviewers deemed them "an absolute treat," saying, "they're cute, tasty, and a joy to receive." They're available in packs of 25, 50, and 100, too, so you can gift her as many cupcakes as you think she'll like.

Get cupcakes from Baked By Melissa from $32
8. For the sentimental Maid of Honor: Minted Heart Photo Collage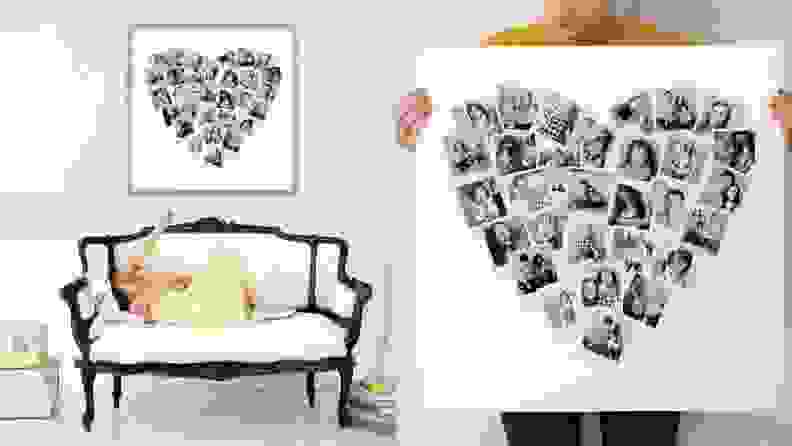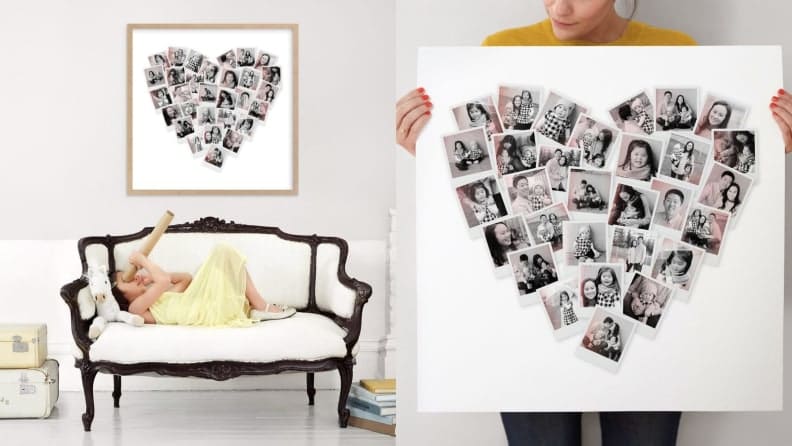 If you've taken a million pictures with your M.O.H. in the time you've known each other, consider a heart photo collage from Minted. It's charmingly sentimental and is the kind of keepsake that shows her just how much you treasure her friendship—especially if you get a matching one for your home as well. You can even get it pre-framed and matted, so all she'll have to do is pick a spot to display her gift.

Get a Heart Photo Collage from Minted starting at $101
9. For the Maid of Honor who always knows their angles: GLAMCOR selfie makeup mirror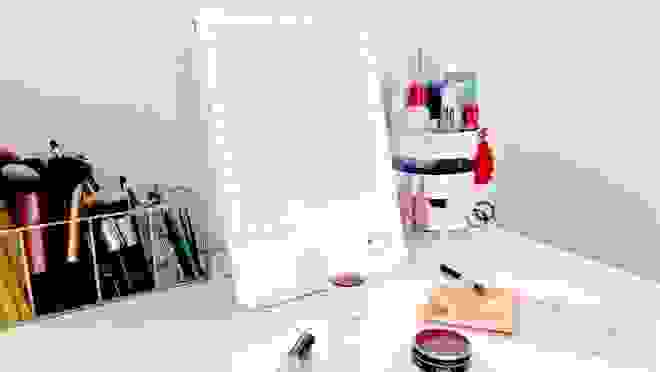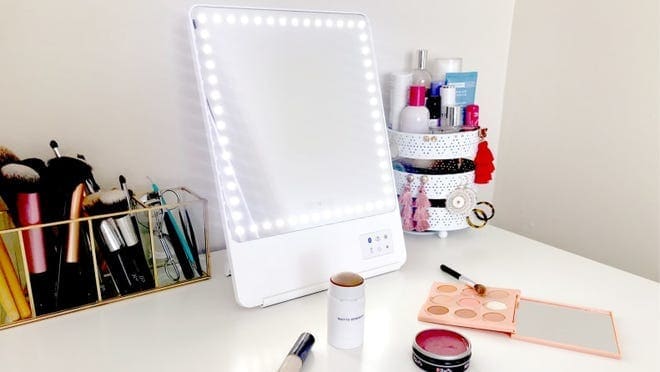 If your Maid Of Honor always knows the best angle and filter to use for selfies, help them up their game with the GLAMCOR selfie vanity mirror. It's both a portable LED mirror and a mount for live-streaming, so your M.O.H. can be perfectly lit as they vlog away or touch up their look.

Get the GLAMCOR Selfie Makeup Mirror from Amazon for $195
10. For the Maid of Honor who values a good night's sleep: Moonlight Pajamas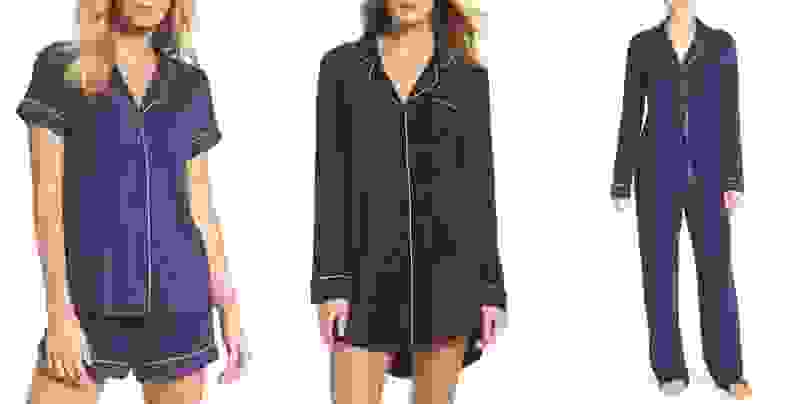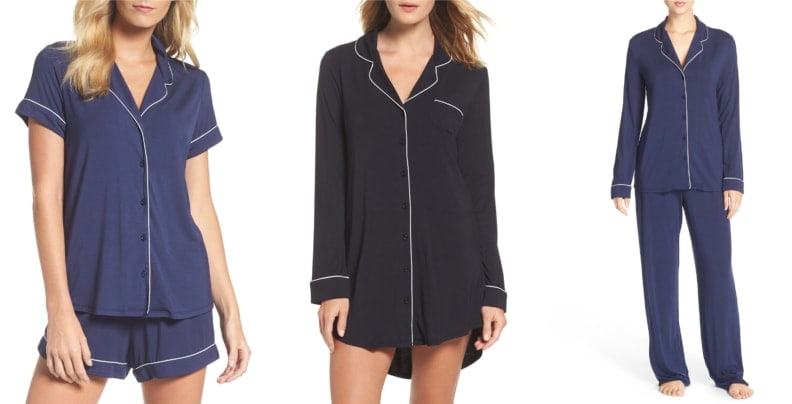 If your Maid Of Honor was always the last one to wake up in the dorms, treat her to a new set of jammies. Our reviewers love Nordstrom Lingerie's Moonlight Pajamas, which they say are "ultra-soft." It's also got a 4.5-star rating from Nordstrom shoppers with many complimenting its soft, comfy material—perfect for lounging all day long.

Get Moonlight Pajamas from Nordstrom for $65
11. For the Maid of Honor who's practically organized your whole wedding: Happy Planner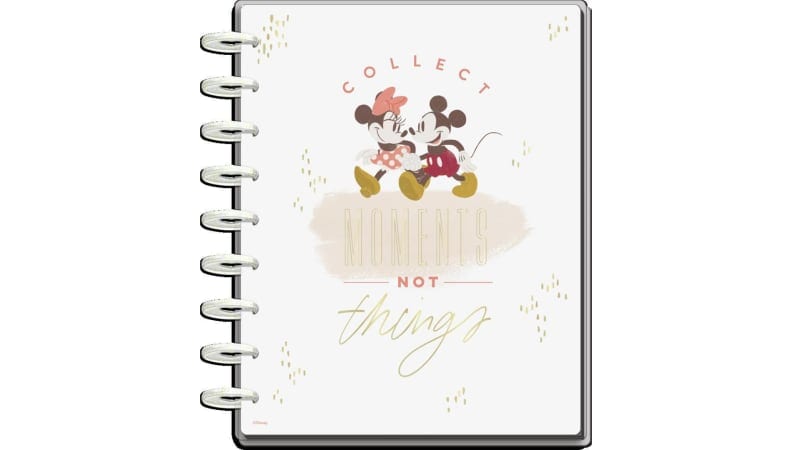 If your beloved bridesmaid is a bit of a planner, why not get her an actual planner? Our reviewers love Happy Planner, which is full of bright colors, stickers, and is incredibly customizable. As our reviewer notes, "you can essentially mix and match the types of pages and date outlines that work well for you." We love the idea of gifting your M.O.H. some pages to get started, a bunch more stickers, a few cool pens, and a gift card to help her make her planner her own.

Get a Happy Planner from $29
12. For the crafty Maid of Honor: Cricut Explore Air 2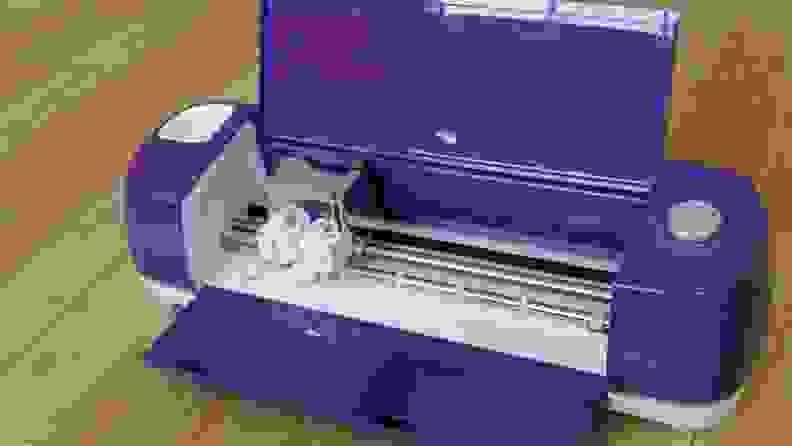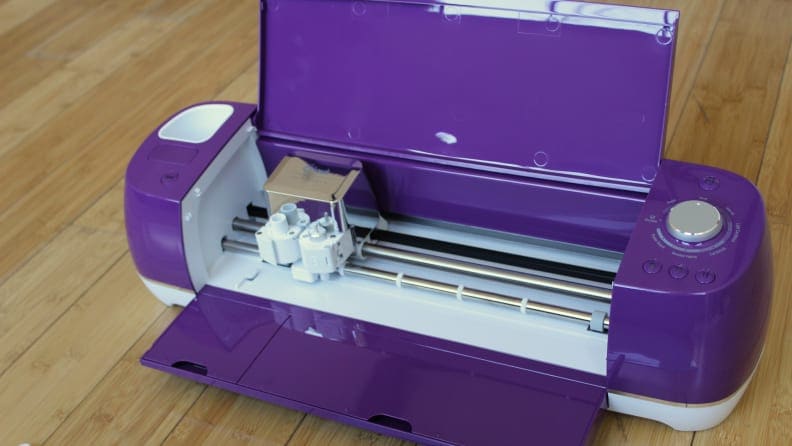 If your Maid Of Honor is always throwing a scrapbook page together or working on custom shirts for your college reunion, help her up her craft game with a Cricut Explore Air 2. We recommend it for serious crafters—especially ones who sell their goods at fairs and online—and it's definitely one of those splurge items that your friend might not have been able to pick up for themselves.

Get the Explore Air 2 from Cricut for $169.99
13. For the Maid of Honor who's always rushing to a yoga class: Lululemon reversible mat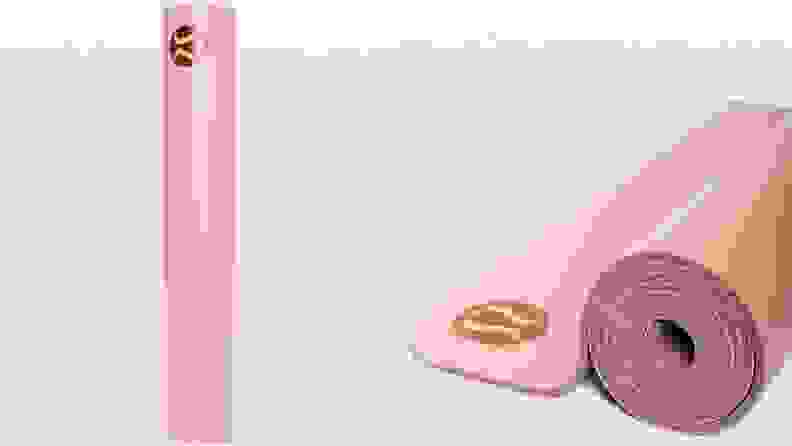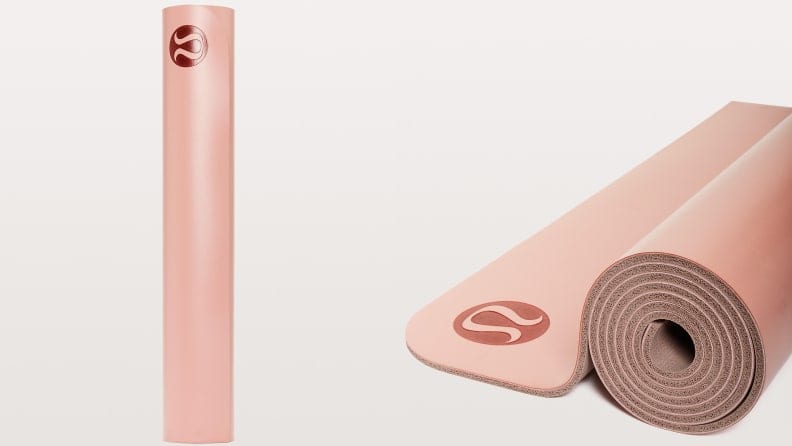 Weddings can be stressful, especially considering all those hours in high heels. Help your Maid Of Honor really relax with a new yoga mat from Lululemon. Fans love the 5mm reversible mat, which comes in 14 different fun colors and patterns and has a grippy top layer to help even the sweatiest yoga feet stay in place.

Get a Reversible Mat from Lululemon for $88
14. For the Maid of Honor who always smells like a dream: Yves Saint Laurent Black Opium Eau De Parfum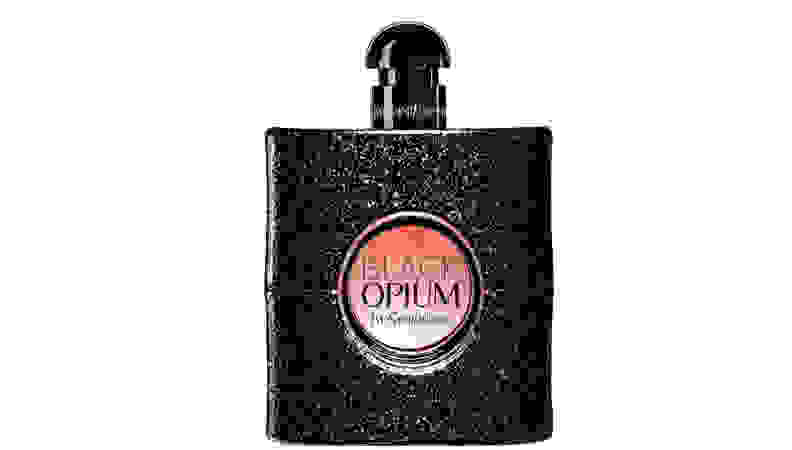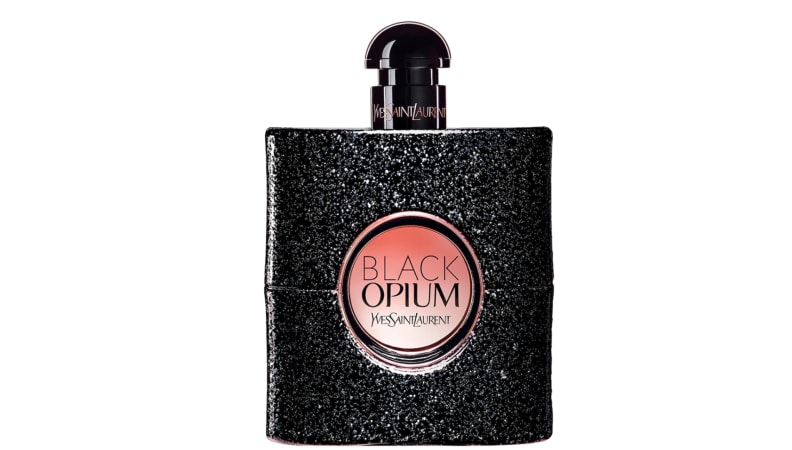 For the Maid Of Honor who's always on the cutting edge of the fragrance world, we recommend gifting Yves Saint Laurent Black Opium Eau De Parfum, which has a 4/7-star rating with almost 7000 reviews on Sephora's site. Users say it's "grown-up" and "sexy," and praise its long-lasting and "feminine" scent.

Get Black Opium Eau De Parfum from Sephora for $130
15. For the jet-setting Maid of Honor: Nidra Deep Rest Eye Mask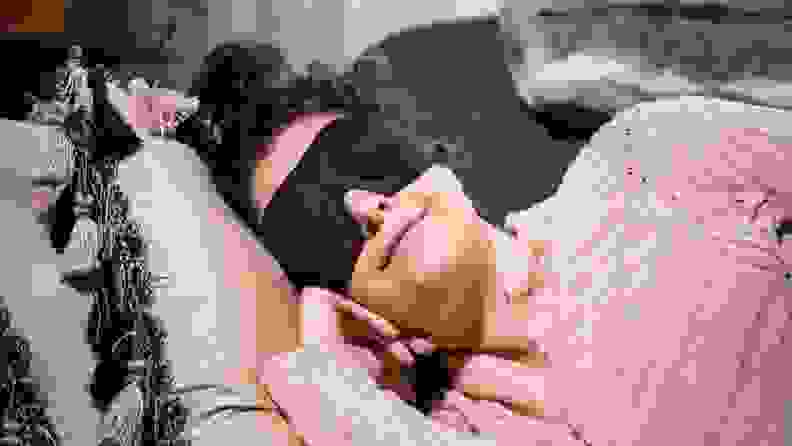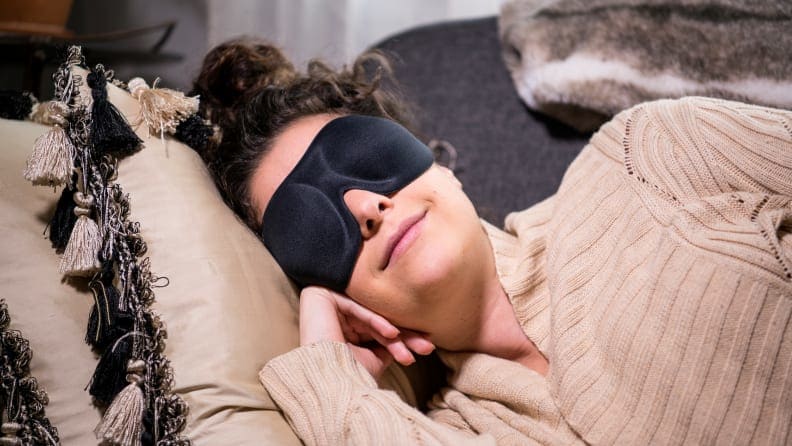 If your Maid Of Honor is always traveling for work or happens to be an extremely light sleeper, we recommend gifting her a top-notch eye mask. Our top pick for the best-contoured mask on the market, the Nidra mask keeps light out and stays firmly in place all night. Our reviewer even dubbed it as "personal blackout curtains for your eyes," noting how well-rested she felt after sleeping with it on.

Get the Nidra Deep Rest Eye Mask from Amazon for $13.95
16. For the Maid of Honor who's always on trend: Casetify custom phone case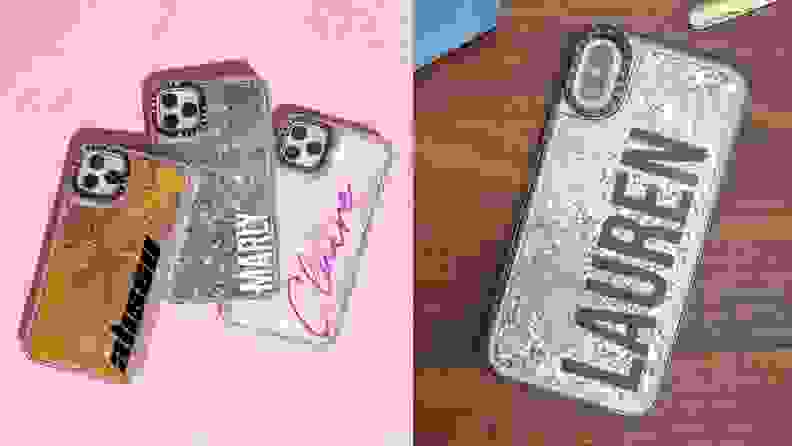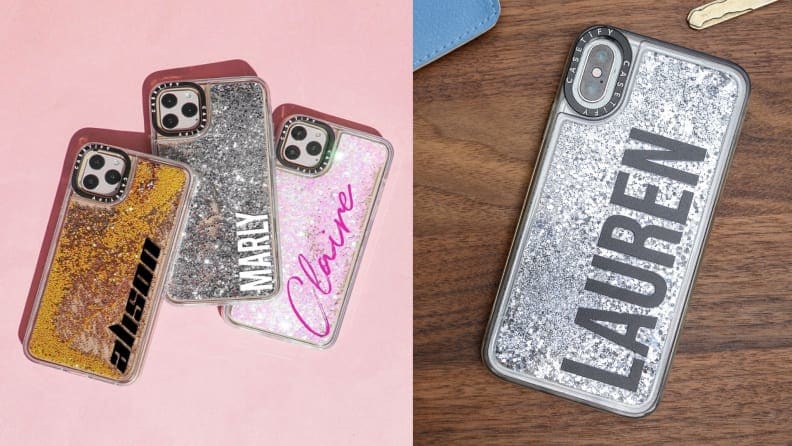 You've probably seen Casetify phone cases all over Instagram on your favorite celeb's social media account. The cases are shock-proof and totally customizable, meaning you could pick up a case for your bridesmaid customized with her name—or even that adorable nickname that only you use. We loved these cases saying they're both "cute and unique," and noting that they "exceeded" expectations "for looks and protection." Sign us up.

Shop phone cases and accessories on Casetify
17. For the Maid of Honor who already bought her Magic Key: Disney Jewelry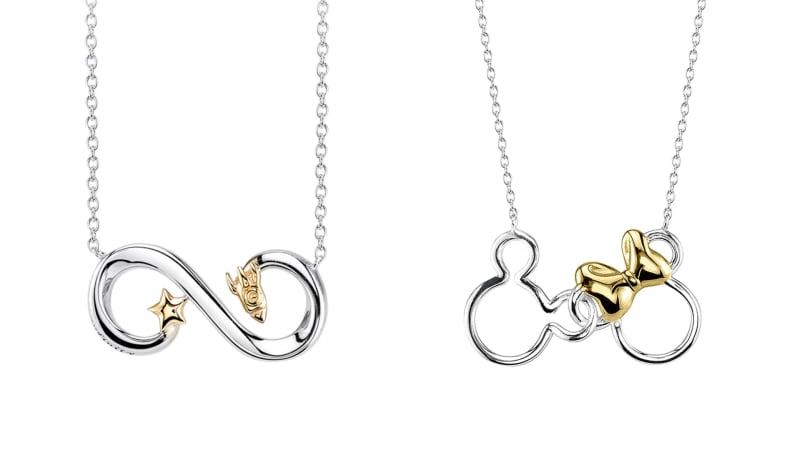 Jewelry is a time-honored Maid Of Honor gift, but if your bestie is a Disney fanatic, consider getting her some Magic Kingdom bling. There are plenty of great options on ShopDisney, from more costumey Enchanted Castle earrings to a sterling silver Mickey and Minnie pendant.

18. For the Maid of Honor who loves to bake: KitchenAid Artisan 5-Quart Stand Mixer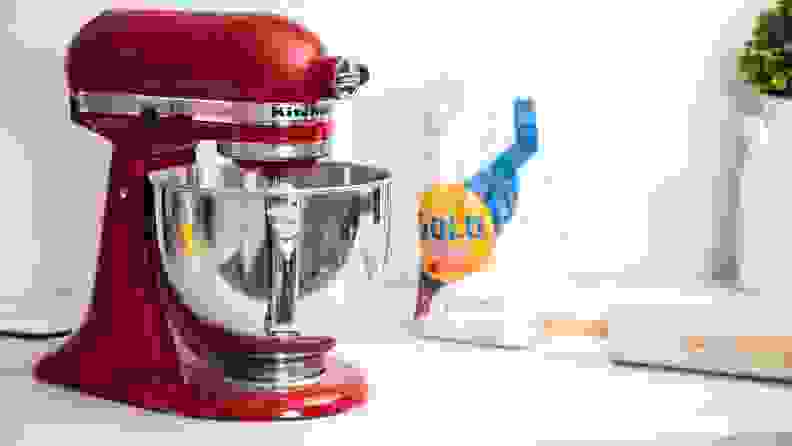 If your Maid of Honor is always whipping up something delicious or streaming old episodes of The Great British Baking Show, opt for a KitchenAid Artisan stand mixer. It's our favorite stand mixer and comes in a whopping 29 different colors, so you should be able to find your bridesmaid's favorite. While it's a little pricey, KitchenAid stand mixers tend to last for decades with enough power to see her through from amateur to gourmet cook.

Get the Artisan 5-Quart Stand Mixer from Bed Bath & Beyond for $429.99
19. For the Maid of Honor who loves her tunes: Sony Headphones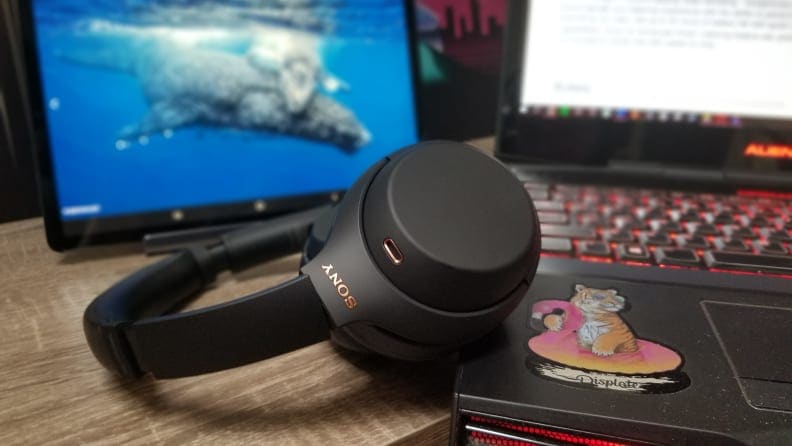 For bridesmaids who love to bop, consider our favorite pair of headphones, Sony's WH-1000XM4 model, which are noise-canceling, extremely comfortable, and incredibly light. Our reviewer praised their "excellent audio quality," and noted that "we don't think anyone will feel buyer's remorse once they slip these cushy cans over their ears and take a trip to music town."

Get Sony's WH-1000XM4 headphones from Amazon for $248
20. For the person who doesn't know they're your Maid of Honor yet: Be My Bridesmaid gift box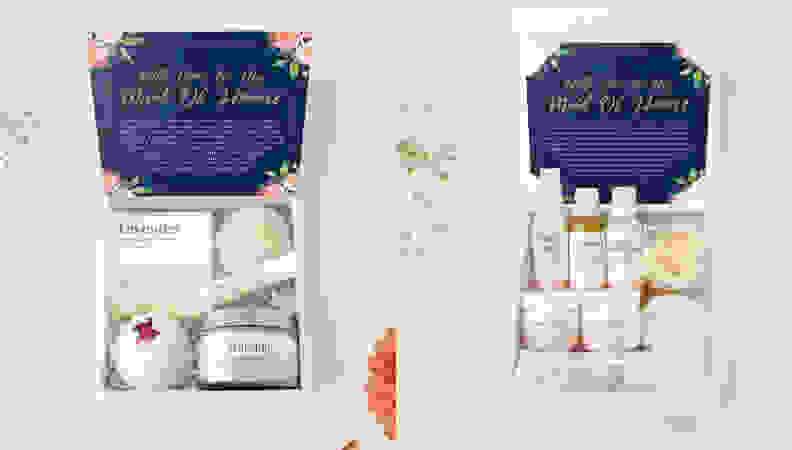 Haven't popped the question yet, but want to do it with flair? Order your potential Maid Of Honor a Be My Bridesmaid gift box from Etsy. They come in two different models—spa and luxury skincare—and you can add on some optional jewelry if you're really trying to seal the deal. With items like bath bombs, facial masks, and serum in the boxes, you're letting your future Maid Of Honor know that you value her serenity and self-care—especially with your big day coming up.

Get a Be My Bridesmaid gift box from Etsy from $45
21. For the Maid of Honor who likes a fun gadget: Fuji Instax Mini 90 Neo Classic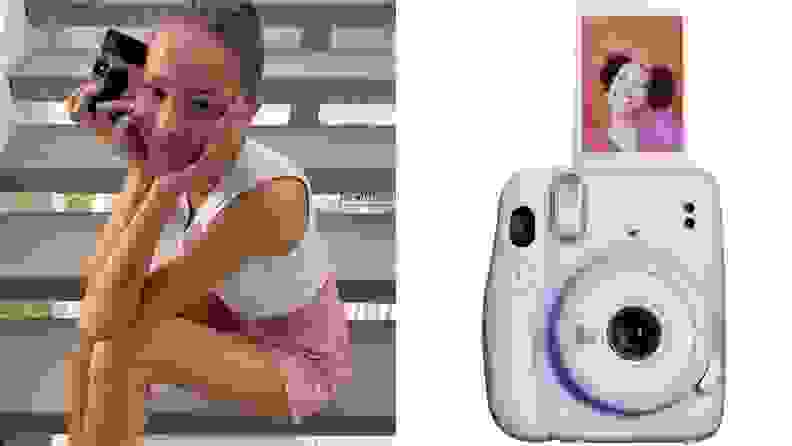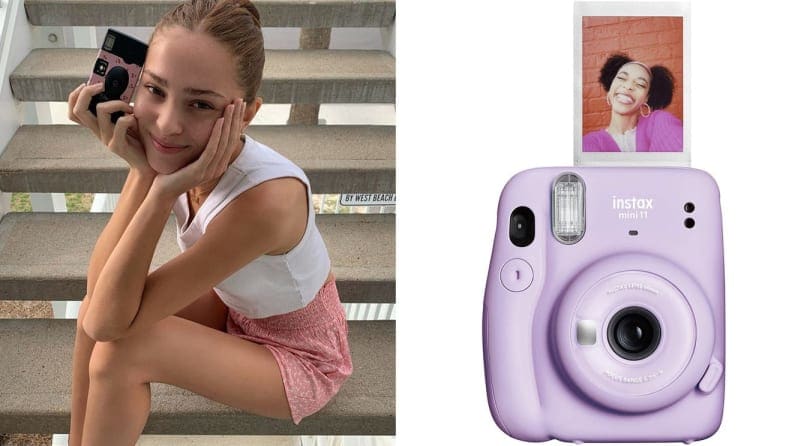 Our pick for the best instant camera on the market right now, the Fuji Instax Mini 90 Neo Classic comes in five fun colors and invites your Maid Of Honor to capture all her wedding reception memories right away. Opt for the model that comes with packs of film, naturally, and let her start clicking away.

Get the Fuji Instax Mini with Film from Amazon for $129.68
22. For the Maid of Honor who likes a good glass of vino: Personalised wine glass
If she's a keen wine drinker she'll appreciate this customized wine glass. You can add up to three lines of text be that her name, the date of your wedding, or both your initials together. Amazon customers gave this pick a 4.6-star rating, praising the legible customizable script and easy-to-hold design. This will be the only glass you'll see her use during your wedding festivities and future wine nights.

Get the Yay! Personalized Gifts Wine Glass from Amazon for $14.95
23. For the Maid of Honor who loves her Uggs: Ugg Scufflette slippers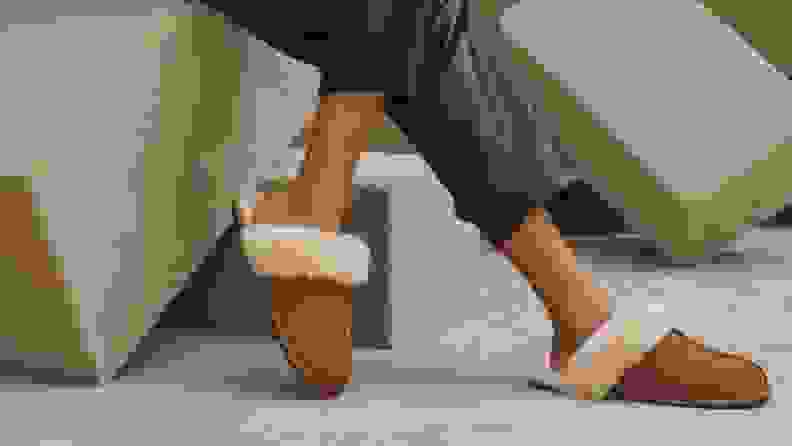 Our favorite women's slippers, the Ugg Scufflette II has garnered thousands of rave reviews on sites like Nordstrom and Bloomingdale's, as well as a cult following amongst hip celebrities. We praised how these wool-lined slippers kept our feet warm without making them sweaty, even calling them a "giant hug for your feet." Just make sure and get your Maid Of Honor's shoe size right, because she's going to want to wear these right away.

Get Ugg Scufflette II slippers from Amazon from $89.95
24. For the Maid of Honor who values hydration: Brita Stainless Steel Filtering Water Bottle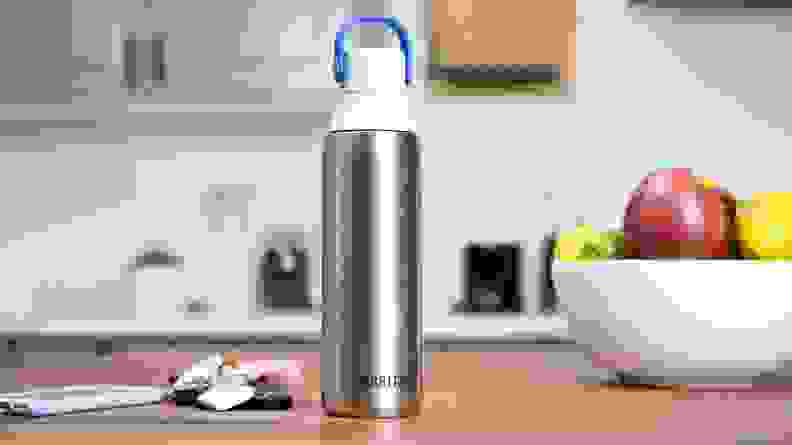 Love sharing a sweaty hike with your Maid Of Honor or throwing back some nice cold water after a few too many drinks the night before? (No judgment.) Gift her a Brita water bottle, which comes with a built-in filter for maximum freshness. It's our pick for the best water bottle on the market right now, with our reviewer noting that it excels at keeping water cold for up to 24 hours straight.

Get the Brita BB11 Premium water bottle from Amazon for $26.02
25. For the Maid of Honor who loves their couch time: Barefoot Dreams throw blanket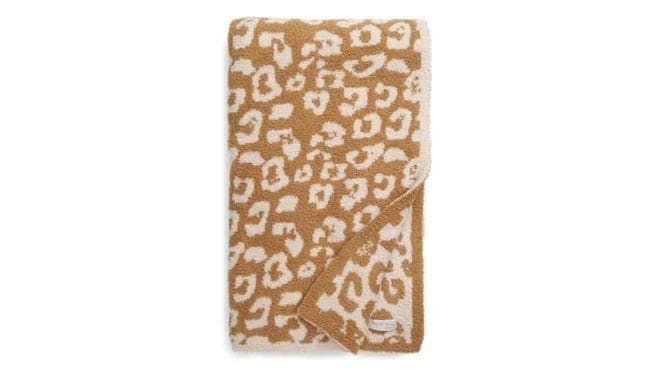 Have you spent hours binging your favorite shows with your Maid Of Honor? Ever make fun of her for always being just a little too cold? Shower her with toasty comfort in the form of a Barefoot Dreams throw blanket. Chrissy Teigen's favorite blanket, the Barefoot Dreams blanket actually tucks under your feet for extra comfort. We especially loved how plush, soft, and cozy this blanket was, perfect when she wants to settle in after a long night of dancing at your wedding reception.

Get the Barefoot Dreams Throw Blanket from Nordstrom for $147
The product experts at Reviewed have all your shopping needs covered. Follow Reviewed on Facebook, Twitter, and Instagram for the latest deals, product reviews, and more.
Prices were accurate at the time this article was published but may change over time.