Celebrations
25 bridesmaids gifts they'll actually love
Things your "Bride Tribe" will actually use again.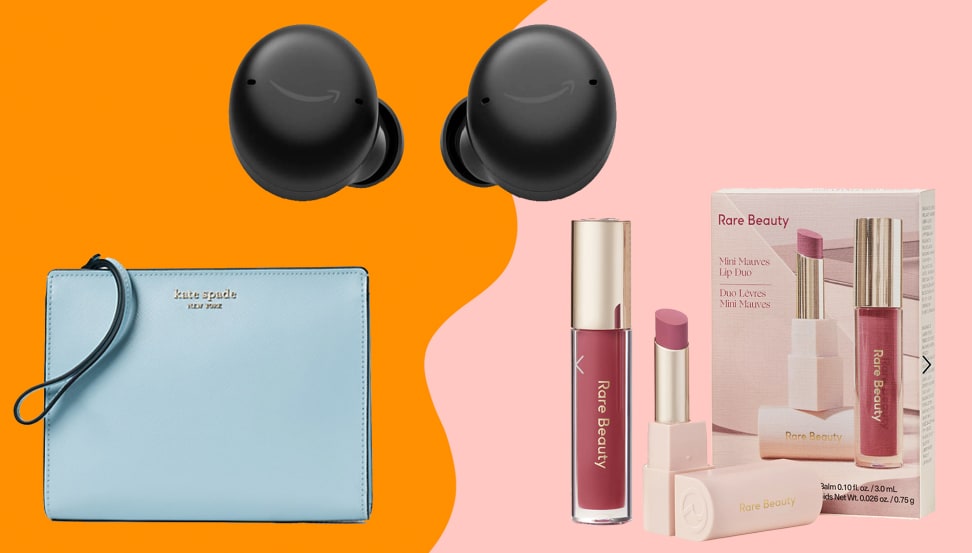 Credit: Reviewed/Tara Jacoby/Kate Spade/Amazon/Rare Beauty by Selena Gomez
Your bridesmaids have been through it all: helped you pick out flowers, attended dress fittings, flown out to the bachelorette weekend, and held your hand through countless other tasks—and they've spent a bit of money doing so. The least you can do is treat them to a thoughtful memorabilia for putting up with all your demands leading up to the big day.
Now as fun as it might seem to get your bridesmaids all matching t-shirts that say "Bride Tribe," these kinds of gifts aren't the most practical. Odds are they can only be used once and don't capture just how much your friends and sisters actually mean to you. Instead, gift them something more thoughtful that they'll actually appreciate and use again.
We've looked high and low, tested out some of our favorite products and scoured the internet for the best top-rated picks, and complied them to a nifty list right now below. From must-have earbuds to cozy robes, keep on reading for the 25 best gifts you can give your bridesmaids during your bachelorette party or while getting ready for your wedding day.
1. For the bridesmaid who needs to accessorize: Anthropologie monogram necklace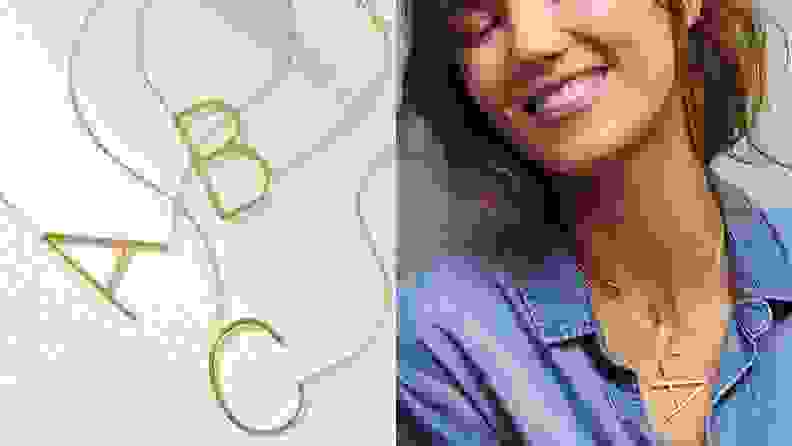 Matching jewelry can work as a gift for everyone if it's done tastefully. That's why they'll love this simple block letter monogram necklace from Anthropologie, which allows the wearer to hang a letter around their neck. The letters hang individually and feature a brass build, providing just the right amount of bling. It's also a great way to polish up the bridesmaid dresses, while still giving your bridesmaids something they can wear for years to come.
Get the Block Letter Monogram Necklace from Anthropologie for $38
2. For the bridesmaid whose phone is always dying: Mophie power bank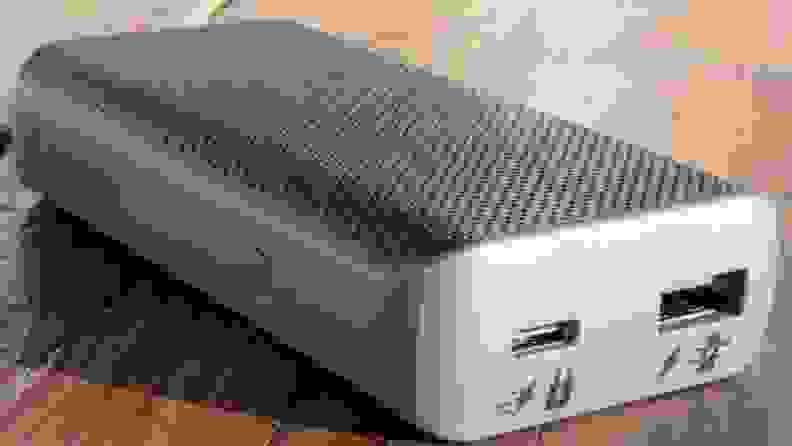 Let's face it: Weddings are long and between getting ready, the actual ceremony, and the reception, your bridesmaids are probably going to be on their phones a lot. To help keep them charged up, gift them our favorite power bank on the market. We loved this Mophioe battery pack for its quick charging features and for its slim, sleek size. Your bridesmaids can easily carry one in their clutch!
Get the Mophie Powerbank PD from Best Buy for $49.99
3. For the bridesmaid that deserves a spa trip: Fun bath bombs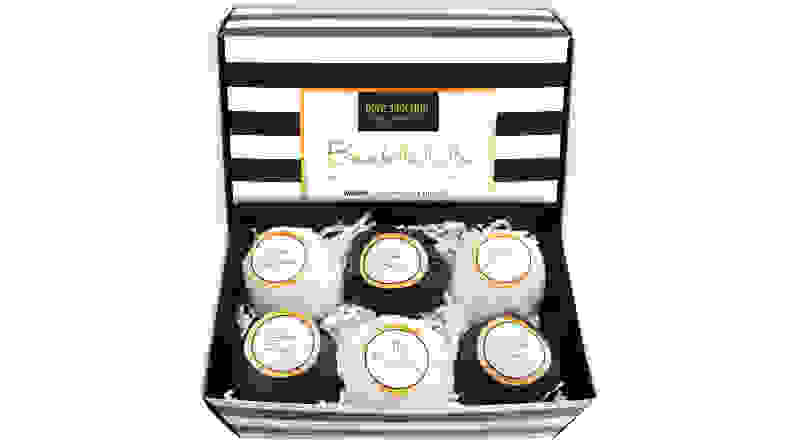 After a long wedding day, the entire bridal party is going to need some relaxation and what better way to chill than with some luxurious bath bombs. This set comes with six bath bombs in fun scents like Coco Bombe, Oceans 11, and Shea Bliss that you could easily split up into different gift bags for the whole bridal party. Plus, they're made with non-GMO and vegan ingredients so you can ensure your bridesmaids are getting the best for their baths.
Get the Pure Sanctum Bombe la la la Bath Bombs Gift Set at Amazon for $26.50
4. For the bridesmaid who needs to keep it together: Kate Spade wristlet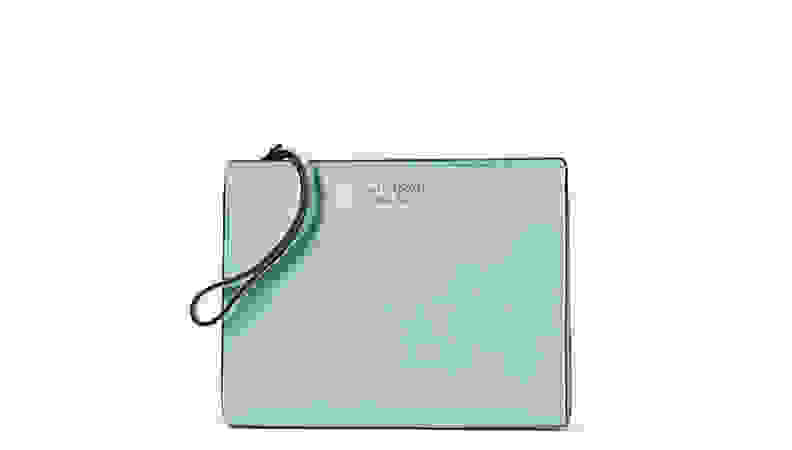 Wristlets are essential for weddings because they're small enough not to get in the way, but are still large enough to hold essentials like a phone, lipstick, and phone charger. This one from Kate Spade is both simple and stylish, so it will work with outfits beyond the wedding. It comes in three different colors, but you'll get bonus points if they match the bridesmaid dresses.
Get the Kate Spade Spencer Gusseted Wristlet from Kate Spade for $88
5. For the diva bridesmaid: Skims Sleep Knit robe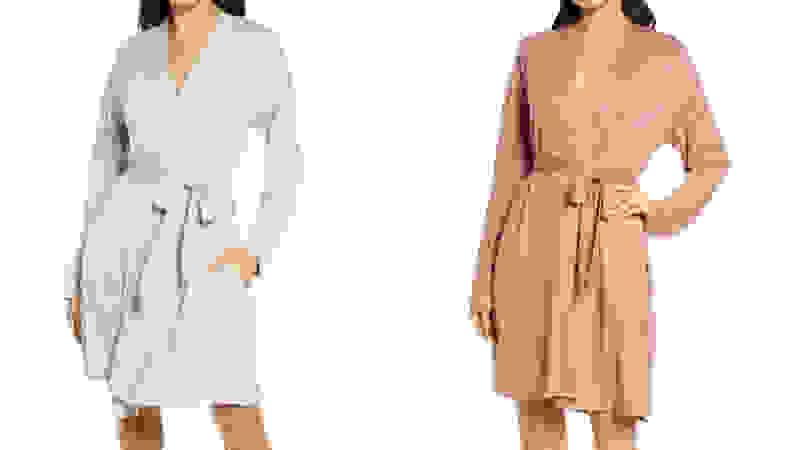 There's really nothing more Instagramable than a group of bridesmaids getting ready in matching robes. I mean, you're paying for the photos, so you might as well have as many photo shoots as you can during the big day. Plus, your bridesmaids can use this robe for at-home spa days later, so they'll appreciate this gift. Not to mention, it's got a 4.7-star rating from Nordstrom shoppers for its lightweight, soft feel and simple yet chic style. You can also choose between six different colors depending on your wedding theme.
Get the Skims Sleep Knit robe from Nordstrom for $78
6. For the sustainable bridesmaid: A Kate Spade tumbler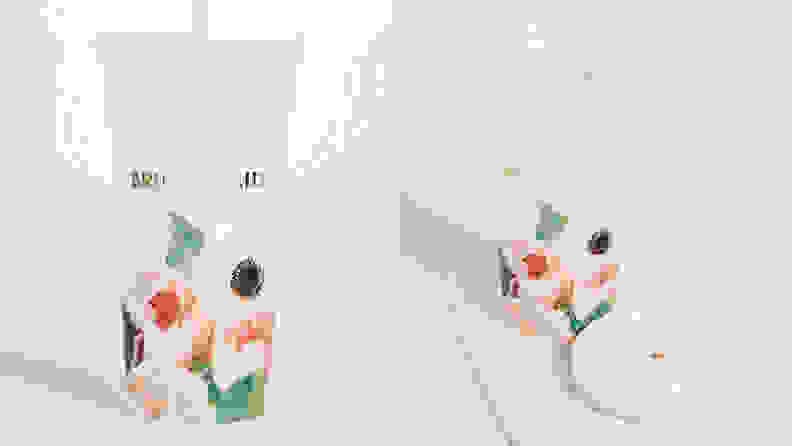 Your bridesmaids (or anyone for that matter) could always use another tumbler for drinking water or iced coffee. They'll definitely appreciate this one from Kate Spade. Yes, it has "Bridesmaid" written on the front in big letters, but it holds a whopping 20 ounces, the floral pattern is oh-so-cute, and they can still use it for sipping for well after the wedding.
Get the Kate Spade New York Bridesmaids Insulated Plastic Tumbler at Amazon for $18
7. For the bridesmaid who's obsessed with makeup: Rare Beauty lip kit
While you're getting ready for the wedding (or any other event), it's essential to have a good lip balm on hand to keep your lips from drying out. That's why your bridesmaids will love this lip balm duo from Rare Beauty by Selena Gomez. These lip balms feature a dewy mauve color with a high shine finish. The color also builds up so they can go lighter or darker depending on their skin tone. This set also has a near-perfect 5-star rating from Sephora shoppers who praised how moisturizing each balm was.
Get the Rare Beauty by Selena Gomez Mini Mauves Lip Balm Duo from Sephora $18
8. For the athletic bridesmaid: Athleta sports bra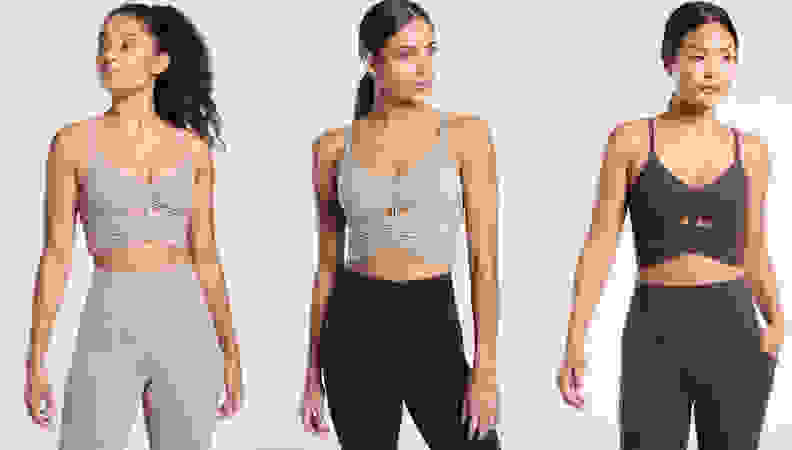 Whether she's addicted to HIIT workouts or likes to sweat it out in hot yoga, a good, breathable bra is a must. This stylish cinched bra from Athleta features a flattering cut just below the breastbone for extra ventilation—great if they're prone to sweat pooling below their chest. It's also beloved by nearly 200 Athleta shoppers who complimented the "buttery soft" material and subtly sexy design.
Get the Cinch Longline Bra from Athleta from $44.99
9. For the home entertainer: Capri Blue Volcano jar candle
Everyone loves candles, and I think we can all agree that Capri Blue Volcano is the best candle scent in existence. Not only do these trendy candles smell warm and inviting, but they also come in chic jars that make great home decor long after the candle is done burning. Any bridesmaid would love to get one of these to add to their collection.
Get the Capri Blue Volcano Jar Candle from Anthropologie for $30
10. For the bridesmaid with a ton of stuff: L.L Bean tote
A tote bag is not only a practical gift, but it's also a great vessel to fill with other gifts for your bridesmaids. This classic tote from L.L.Bean isn't overly flashy and can be customized with a variety of colors as well as names or monograms. So not only is it personal, but your bridesmaids will be able to use it for future vacations or day trips.
Get the L.L.Bean Boat and Tote at L.L.Bean for $29.95
11. For the bridesmaid who always makes a toast: Personalized champagne flutes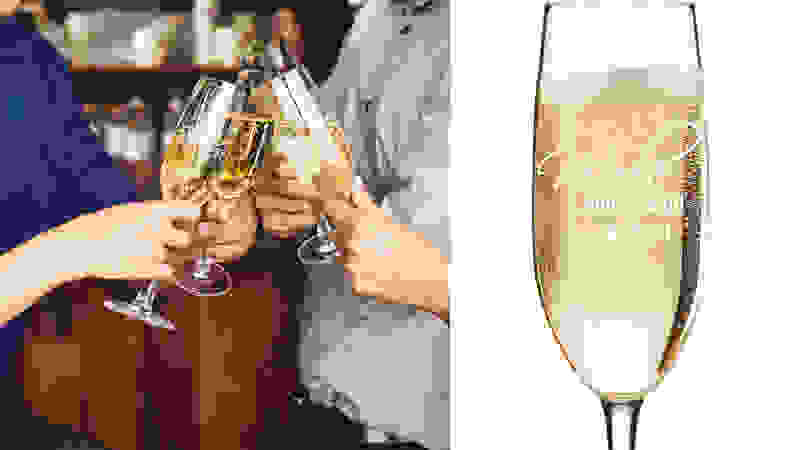 You can't get ready for a wedding without champagne, right? And what better way to do so than with personalized champagne flutes with your bridesmaids' names on them? (Plus, a "Mrs" for you, of course). Amazon reviewers gave this item a 4.7-star rating, with many praising the quick delivery, sturdy packaging and stylish engraving—although some wished the etching would be available in a darker print. That said, they're perfect for a nice photo op and you can still be used after the wedding winds down.
Get My Personal Memories Store Champagne Flutes from Amazon for $12.99 each
12. For the bridesmaid who loves her morning cold brew: KitchenAid Cold Brew Coffee Maker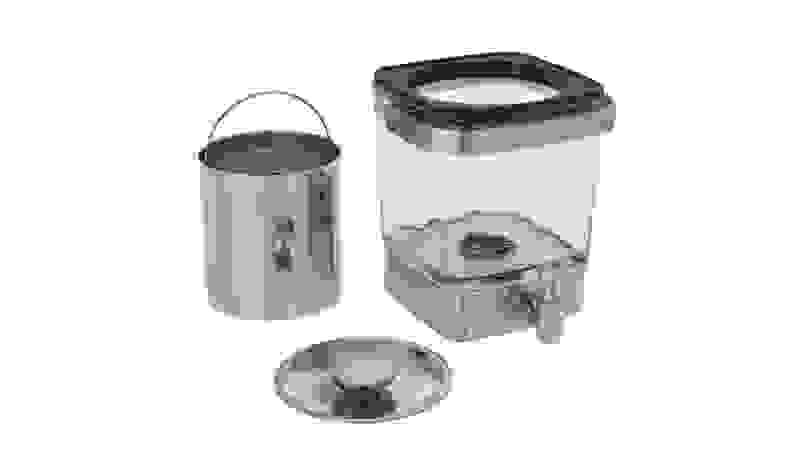 Does your bridesmaid need her morning coffee to start her day? Then this cold brew maker will be her new go-to product. With this XL KitchenAid cold brew coffee maker, they can whip up their own beverage by the 32-ounce batch, which is far more economical than buying it by the bottle. It features a glass and stainless steel build that's washable by hand and includes a carrying handle for easy portability.
Get the KitchenAid Cold Brew Coffee Maker from HSN for $129.99
13. For the bridesmaid who needs a big thank you: Minted personalized stationery
There's honestly no bigger thank you than personalized stationery that your bridesmaids can use to write notes, doodle, or make grocery lists. This one from Minted has a gorgeous floral watercolor design that would even make a to-do list even look fun. You can choose between the style of paper and even choose between five different colors. It'll also arrive in a complimentary keepsake box so your bridesmaid can cherish it forever.
Get the Soft Florals Personalized Stationery from Minted from $46
14. For the sentimental bridesmaid: Shutterfly print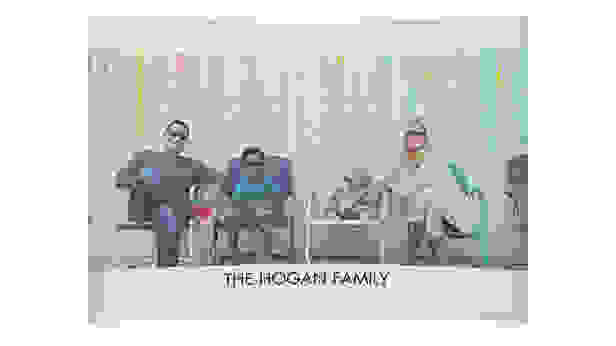 You pay a lot for wedding photos for a reason. It's a special day and you want everyone to look good, so you might as well put those images to good use. That's why a personalized photo makes for a great gift as a thank you after the wedding. Shutterfly, our top choice for photo printing services, lets you choose from a variety of sizes as well as customize your prints with different text like "Best Friends" or "Bride Tribe" to make things a little more fun than a family photo (cough, see above, cough). Not only will your bridesmaids appreciate the great quality, but it'll be a memory they hold forever.

Get the Gallery Stripes Curved Glass Print at Shutterfly for $44.99
15. For the bridesmaid in need of self-care: Philosophy Vitamin C peel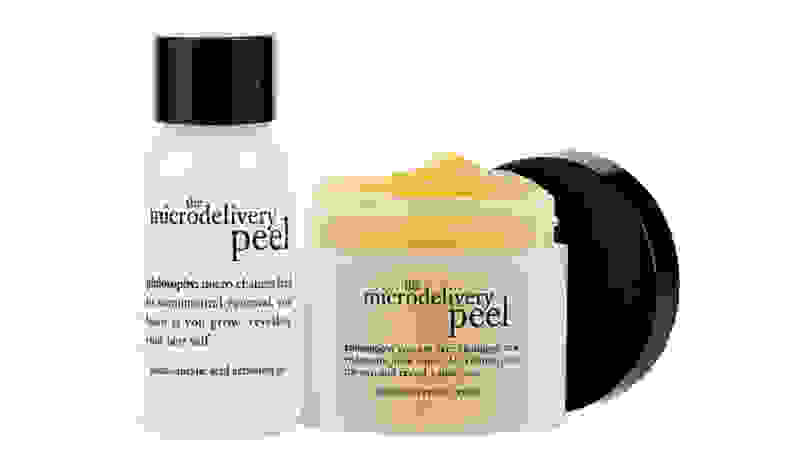 Weddings can be pretty stressful so why not let your bridesmaids enjoy a spa day in with this top-rated philosophy Vitamin-C infused peel. The brand claims this at-home peel will deliver more replenished, smoother, and more evenly-toned skin with use. QVC customers also gave it a 4.8-star rating for adding a healthy "glow" to their face and leaving their skin both soft and smooth. Not to mention, they'll only have to leave it on for 10 minutes or so, perfect to pop on the morning of the big ceremony.
Get the Philosophy 2-Step Vitamin C Microdelivery peptide peel from QVC for $73
16. For the wine lover: Corkcicle glass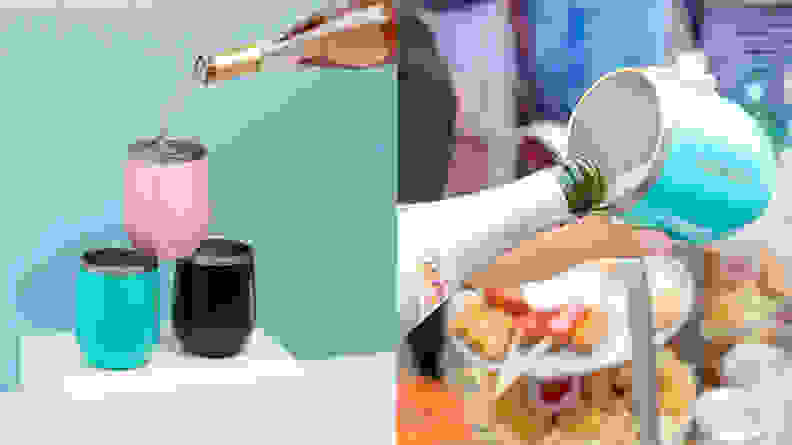 Wine on-the-go? Yes, please. The only way to really enjoy a cool glass of wine outside or on the beach is with an insulated wine tumbler. Corkcicle makes one that's triple-insulated, meaning you can sip your wine for hours and it will stay cool and fresh. Plus, it comes in fun colors like Gloss Rose Quartz, Sparkle Pixie Dust, and Unicorn Magic. If your bridesmaids love wine or cocktails, they'll be obsessed with this.

Get the Corkcicle 12 oz Triple-Insulated Stemless Glass at Amazon for $24.95
17. For the bridesmaid who's always late: Apple Watch SE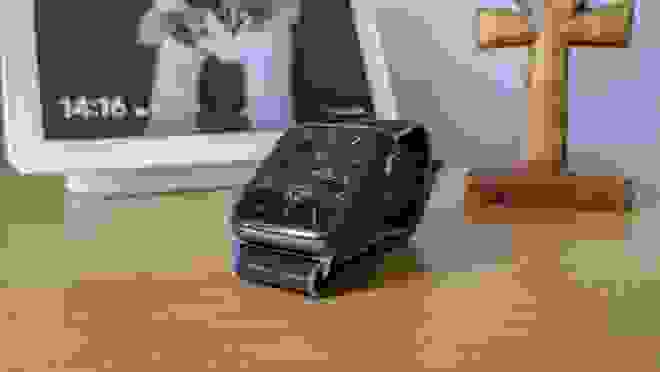 If your bridesmaid is always late, consider getting her our best-valued pick for smartwatches, the Apple Watch SE. We loved its health and fitness tracking, which measured everything from heart rate to how many hours of shut-eye we were getting every night. We also adored the bright display, which looked great even under bright sunlight. If she needs a stylish accessory to pair with her bridesmaid dress, this is it.
Get the Apple Watch SE from Amazon from $249.99
18. For the bridesmaid who loves to jam out: Amazon Echo Buds (2nd Gen)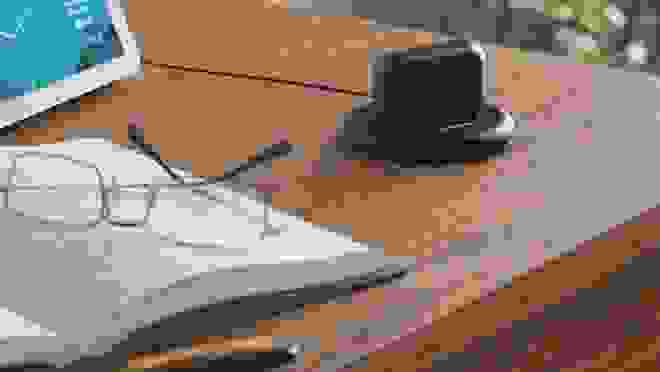 Most of your bridesmaids already have the AirPods Pro, so why not treat them to a new pair of buds with the Amazon Echo (2nd Gen)? They were awarded our best-valued pick for wireless earbuds, thanks to their smaller, comfortable design and upgraded noise cancelation all at a lower price point. Not to mention, these function with Alexa so your bridesmaids can change up their music, check the weather, or their texts, with a simple voice command.
Get the Amazon Echo Buds (2nd Gen) from Amazon for $119.99
19. For the bridesmaid who needs a nap: Alaska Bear eye mask
Whether it's to get some shuteye on the flight home or a nap post-bachelorette activities, an eye mask is essential and a silk one adds some luxury to nap time. This one from Alaska Bear is the best silk eye mask we've ever tested because it's super comfortable and actually blocks out light. It comes in 16 different colors but black and pink have the most luxurious look to them (even though they cost just $10 each).

Get the Alaska Bear Eye Mask from Amazon for $9.99
20. For the bridesmaid who likes to journal: Happy Planner
Everyone could use a new notebook, whether your bridesmaids love journaling, making to-do lists, or writing their first novel, and these journals from Happy Planner come in a variety of different styles, so you can pick a different one for each bridesmaid. This Disney-themed one for instance features an adorable Mickey/Minnie decal and a perfect 5-star rating, thanks to its gorgeous color palette. If that's not their style, pick from one of many other Happy Planner products, you're bound to find something every bridesmaid loves.

21. For the yogi bridesmaid: Lululemon mat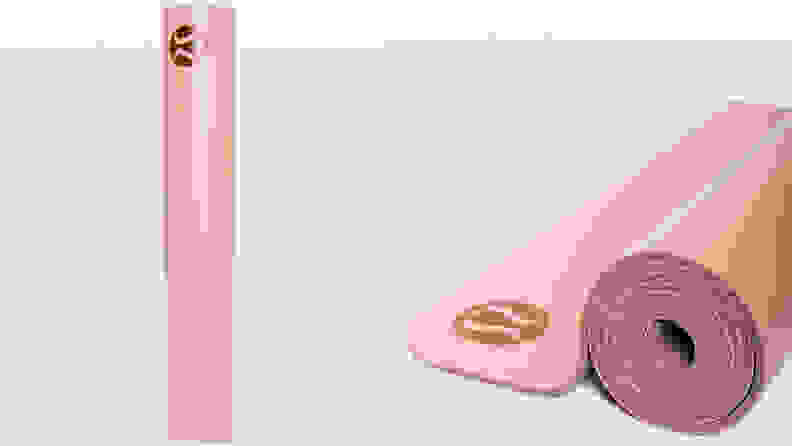 After a stressful wedding weekend, we can all use some zen, and if one of your bridesmaids is a major yogi, then they'll definitely appreciate getting into their flow with a Lululemon yoga mat. Not only does it have the brand name attached to it, but this is the best yoga mat we've ever tested. It's both comfortable and completely non-slip, which means your bridesmaid can hold their downward dog in even the sweatiest hot yoga class.

Get The Reversible Mat 5mm at Lululemon from $78
22. For the lounging bridesmaid: Ugg slippers
While getting ready for a day or night spent in heels, you and your bridesmaids are going to want to be as comfortable as possible until you have to change shoes, and there is nothing comfier on your feet than Ugg slippers. Seriously, it feels like walking on a cloud. Though they look a little ridiculous, they're super soft and the bottom has a grippy rubber tread, which means, yes, your bridesmaids can still wear them while running errands or grocery shopping.
Get the Ugg Cozette Genuine Shearling Slipper at Nordstrom from $80
23. For the dazzling bridesmaid: Modelones gel nail polish kit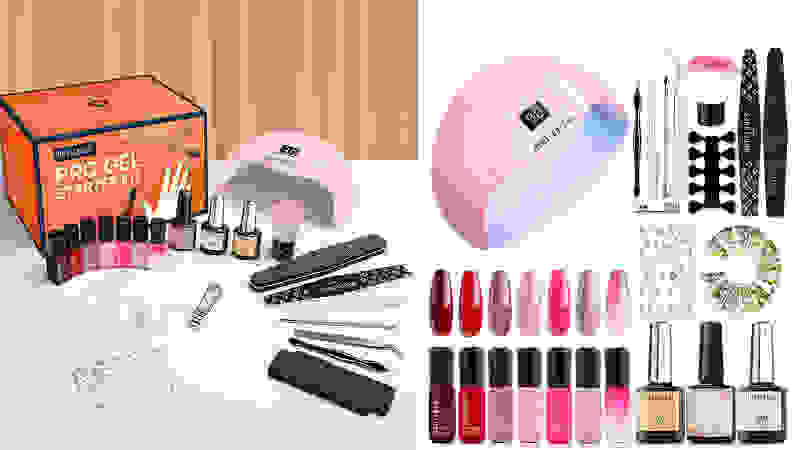 Nail polish is a surefire gift to gain several approving nods from your bridesmaids and this gel nail polish kit available at Amazon is definitely a must-have for their collection. It comes with seven different nail paint colors, a top coat, a base coat, basic manicure tools as well as a gel nail lamp so they can get salon-quality nails, straight at home. It's also got a 4.4-star rating from nearly 7,000 Amazon shoppers, with many praising how easy to use this kit was and how long-lasting each gel paint was. If you're looking for a fun activity at your bridal shower, consider trying out this at-home gel nail kit!

Get the Modelones Gel Nail Polish Kit from Amazon for $36.99
24. For the bridesmaid with the best dance moves: JBL Flip 5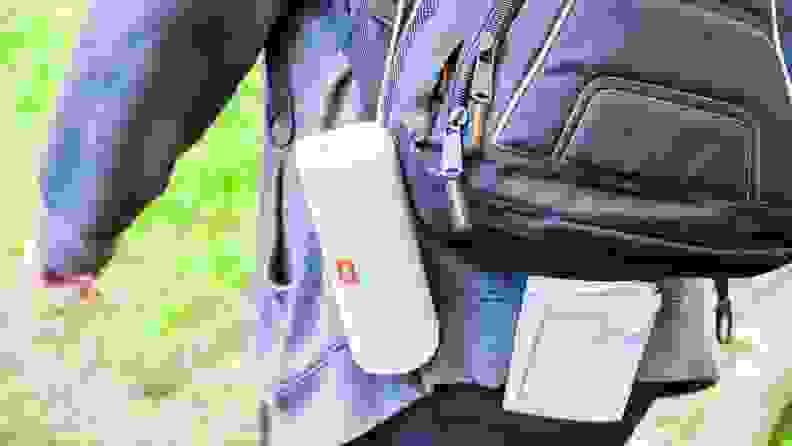 There's no better way to escape pre-wedding night jitters than with a dance party with all your bridesmaids. Keep that party going far after your wedding by gifting each bridesmaid their own portable Bluetooth speaker. We love the JBL Flip 5, which has great sound quality, a long battery life, and solid waterproofing. Whether they're jamming out by the pool or heading to the park for a summer picnic, they'll be sure to use this gift for years.
Get the JBL Flip 5 from Amazon for $119.95
25. For the bridesmaid who needs to stay hydrated: S'well water bottle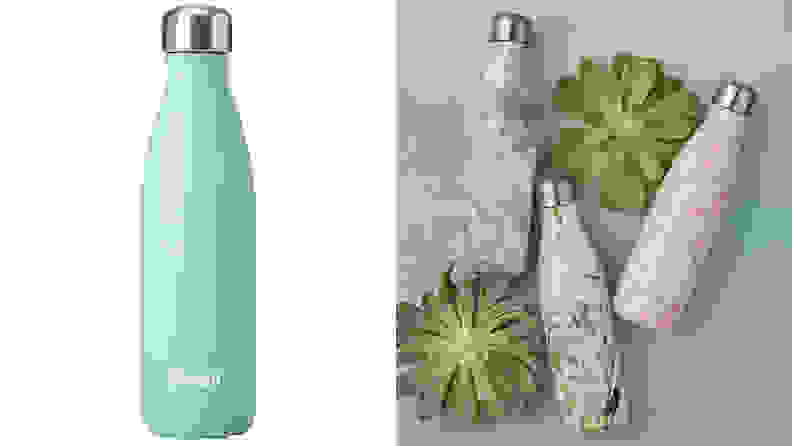 Drinking water is easier to remember when you have a trendy water bottle on hand. That's why your bridesmaids should be prepared with a S'well, which is one of the best water bottles we've ever tested. The S'well comes in plenty of gorgeous patterns and will actually keep water cold throughout the day thanks to its insulated stainless steel material that your bridesmaids will absolutely love.
Get the S'well 17-oz. Water Bottle from Amazon for $29.93
The product experts at Reviewed have all your shopping needs covered. Follow Reviewed on Facebook, Twitter, and Instagram for the latest, deals, product reviews, and more.
Prices are accurate at the time this article was published, but may change over time.