Coffee
Here are all the places you can buy Nespresso pods
You'll never run out of coffee again!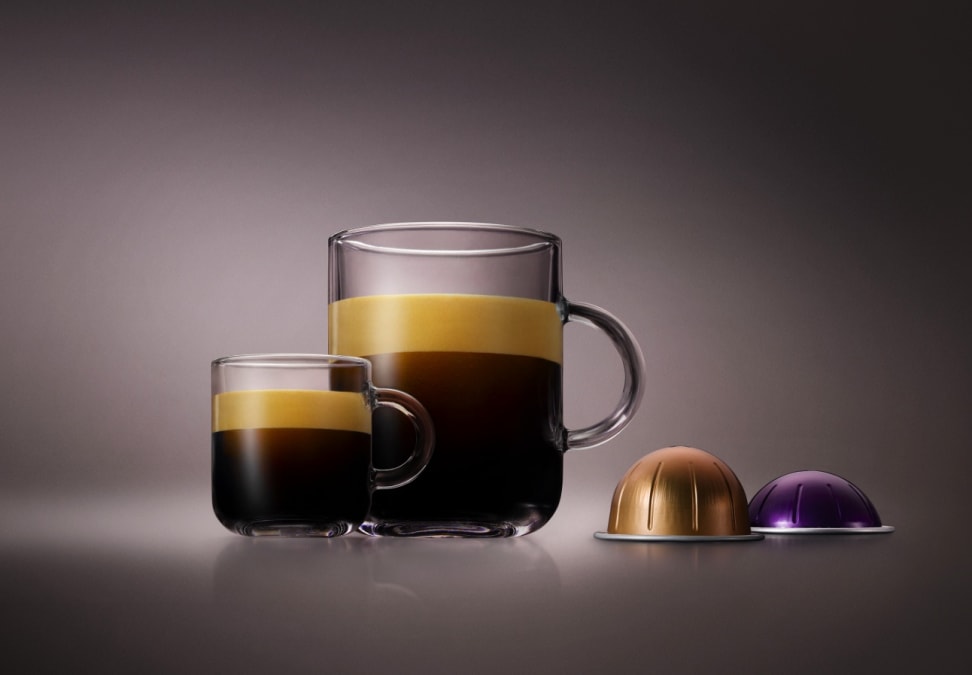 Credit: Nespresso
Many coffee addicts will agree that, when it's time for their first cup of the morning, the faster it hits their lips, the better. Speed is one of the big advantages of having a Nespresso machine. Pop in a pod and you've got hot coffee in one minute flat—it's wonderful! Running out of Nespresso pods? Not so wonderful.
Nespresso pods aren't sold as widely as the capsules or pods for other coffee makers. Running into any old convenience store to stock up, like you would for a can of instant coffee, isn't going to happen. Finding Nespresso pods, especially in brick-and-mortar shops, can be difficult unless you know where to look.
To aid you in your quest for coffee, we've put together this list of Nespresso pod resources, which offers both online and brick-and-mortar retailers. But first, a quick word on compatibility.
The difference between Nespresso pods and Nespresso-compatible pods
Before you rush off to buy anything, you'll need the scoop (pun intended) on the difference between Nespresso pods and Nespresso compatible pods.
Nespresso pods are manufactured only by Nespresso and sold in a relatively exclusive number of locations. They contain coffee that the company curates and optimizes for their machines. Nespresso-compatible pods, on the other hand, are manufactured by many third-party brands and can be purchased all over the place:
If you have a machine from Nespresso's Original Line (which makes espresso only), your machine can use both Nespresso pods and Nespresso compatible pods. Feel free to shop from either section below.
If you own a VertuoLine machine (which makes espresso and coffee), you'll need to stick to the first, much shorter Nespresso pod list. Nespresso compatible pods won't work with your machine.
Here's where to buy "official" Nespresso pods
In-store pick-up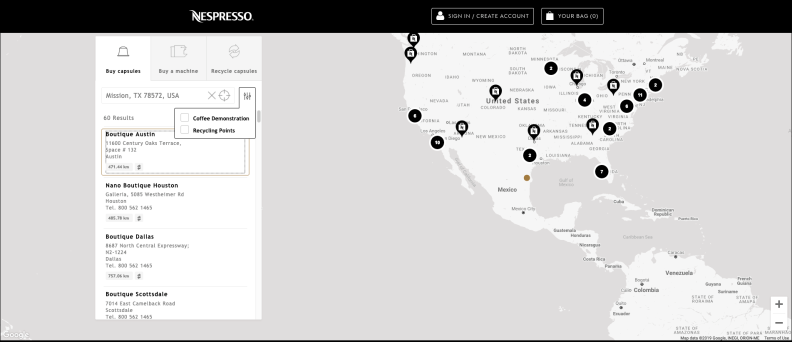 If you prefer shopping in person over buying your coffee pods online, you can do so at any of Nespresso's 44 boutiques throughout the United States. This store locator will point you in the direction of the one closest to you. Nespresso's store locator also lists which of their boutique locations do double duty as a coffee pod recycling point.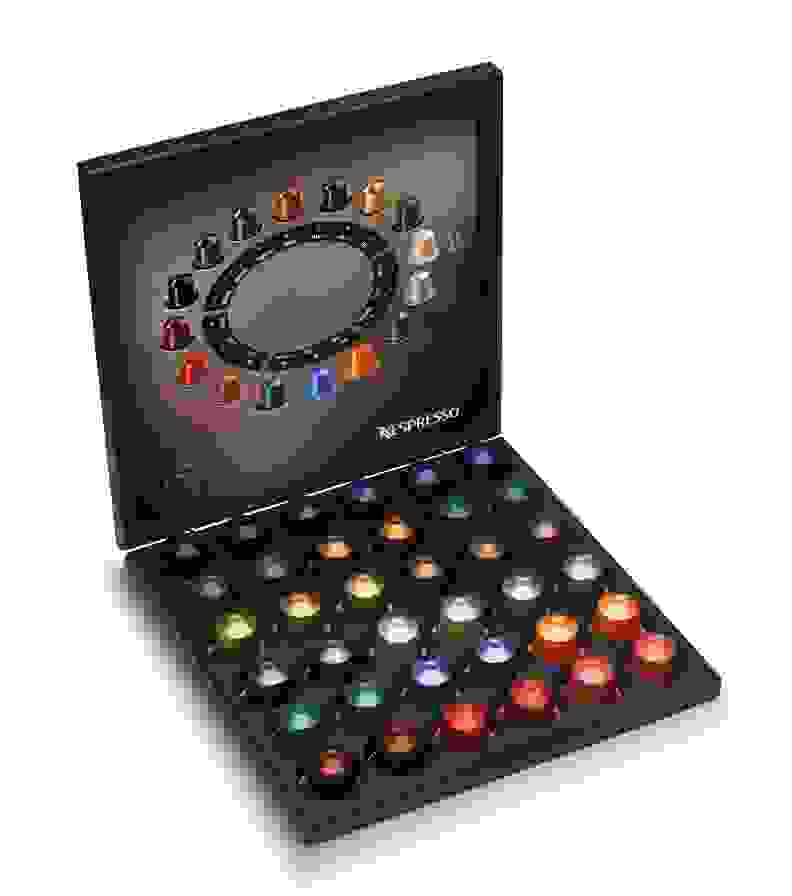 Shopping online
Nespresso
Buying your coffee pods online from Nespresso's website is the best way to ensure that you're getting the right refills for your machine, without ever having to put on your shoes. Nespresso breaks down which pods are available for their Original Line and Vertuo Line machines, streamlining your purchasing process.
Amazon
Nespresso also sells coffee pods designed for use in their Vertuo Line and Original Line coffee makers through Amazon.
Here's where to buy Nespresso-compatible pods
If you own a Nespresso machine that can use Nespresso compatible coffee pods, your buying options are significantly wider than those who can only make use of first-party Nespresso pods.
In-store pick-up
Although these national chains carry Nespresso compatible pods, it's always a good idea to call your local shop to make sure they have them in stock before heading over there: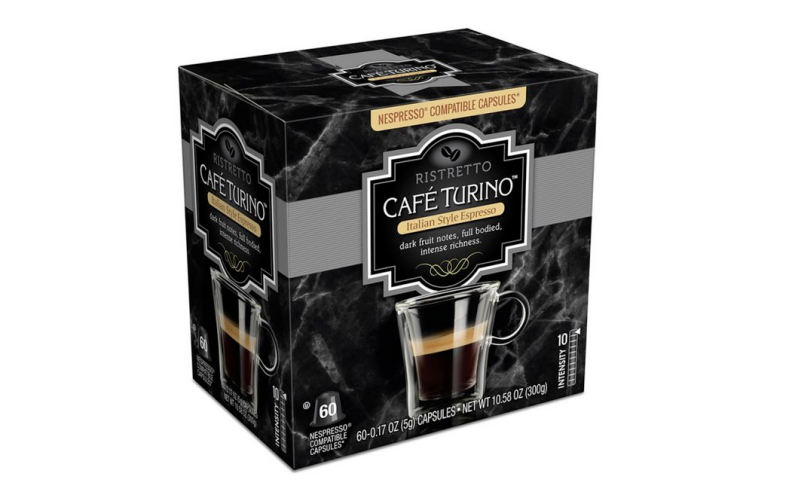 Shopping online
Here are some popular online retailers that sell compatible pods, but it's not an exhaustive list. Think of it more as a starting point.
Amazon
These are just a few of the wide variety of Nespresso compatible pods that Amazon offers:
Walmart
If you cruise Walmart for online deals, you'll find a number of popular Nespresso compatible coffee pod brands are available:
Bed Bath & Beyond
Click here for an overview of Bed Bath & Beyond's online offerings. Here are two of our favorites:
Best Buy
If you prefer shopping online with Best Buy, you've got a number of options. If you're not sure of which roasts to buy, consider these:
The Coffee Bean & Tea Leaf
The Coffee Bean & Tea Leaf only offers two different Nespresso pod options but, if you prefer to shy away from shopping with larger chains, they're just a click away:
Peet's
Peet's only offers a small assortment of Nespresso compatible pods, but they could make for the perfect cup of coffee:
Staples
You can use your next online office stationary or school supply run to pick up Nespresso compatible pods at Staples. Here's a few of our favorites:
Target
Target provides online access to a great selection of coffee pods: