The Best Manual Can Openers of 2019
By Cassidy Olsen, Updated February 04, 2019
The humble can opener is a kitchen tool we tend to take for granted—you might not think about it much while it's sitting in a drawer, but you'll miss it desperately when it's gone. Take that from someone who was dumb enough to hack at their black bean can with a paring knife in a moment of mid-move desperation not too long ago.
Manual can openers are increasingly flimsy, made with plastic elements. Or, they can be loaded with gimmicky bonus features. Unless you're using the same all-metal rotary opener that's been in the family for years, there's a good chance you've run through multiple devices that just keep breaking. To save you the money and frustration of another bad purchase, we chose 10 highly-rated manual can openers and put them to the test opening every size can under the sun, evaluating for speed, comfort, durability, and safety, among other factors.
We found that the classic EZ-DUZ-IT Deluxe Can Opener (available at Amazon) is our favorite and will be best for most people. It can outlive the competition without sacrificing speed or comfort. However, the OXO Good Grips Smooth Edge Can Opener (available at Amazon) out-performed all our can openers and is our favorite safety model, cutting through the side of cans to produce a smooth edge (our only concern is some of the plastic construction may limit its long-term durability). Lefties will find joy in the Kuhn Rikon Auto Safety Lid Lifter (available on Amazon), another safety model with an ambidextrous knob.
While electric openers are the right choice for those who use a lot of canned foods or have trouble using their hands, they can take up valuable counter space—making a good manual opener essential.
Here are the best manual can openers we tested ranked, in order:
OXO Good Grips Smooth Edge Can Opener
EZ-DUZ-IT Deluxe Can Opener
Made in USA Can Opener
OXO Good Grips Can Opener
Kuhn Rikon Auto Safety Lid Lifter
Bartelli Soft Edge 3-in-1 Ambidextrous Safety Can Opener
U.S. Shelby Co. P-51 Can Opener
Korin Japanese Can Opener (Ganji Kankiri)
Nogent Classic Service Super Kim Manual Can Opener
Zyliss Lock N' Lift Can Opener with Lid Lifter Magnet
Advertisement - Continue Reading Below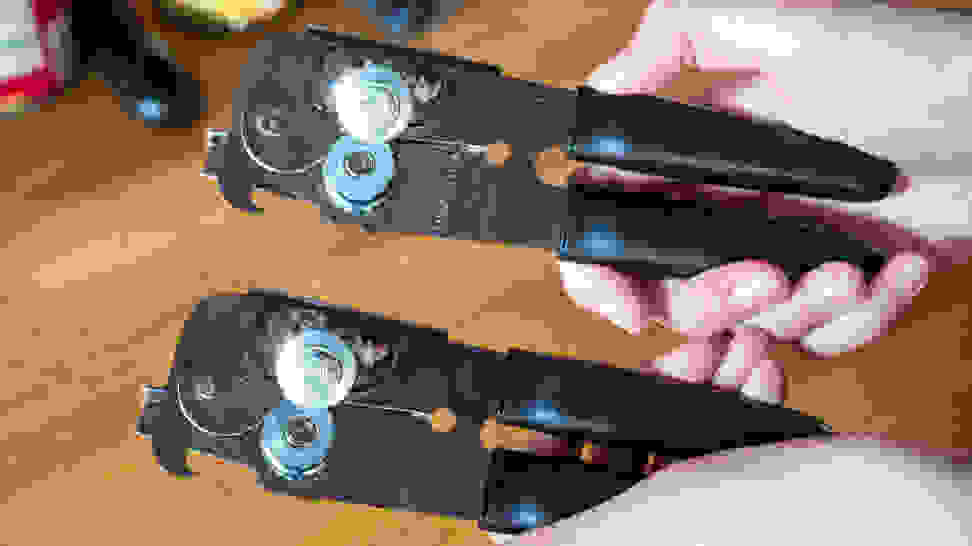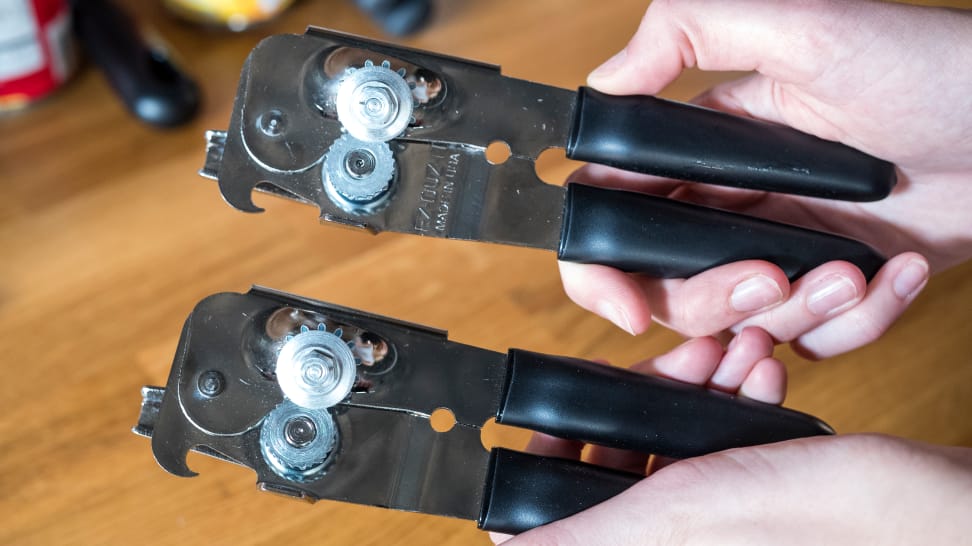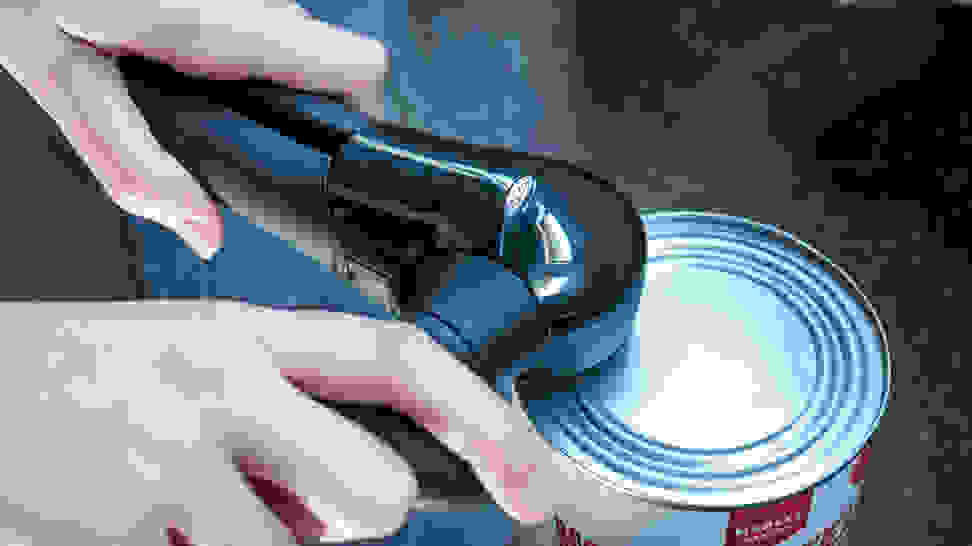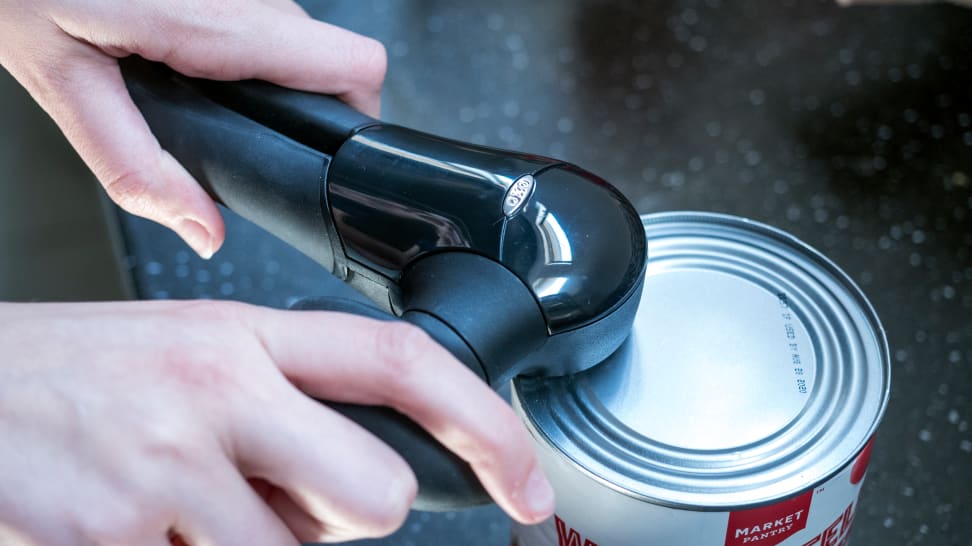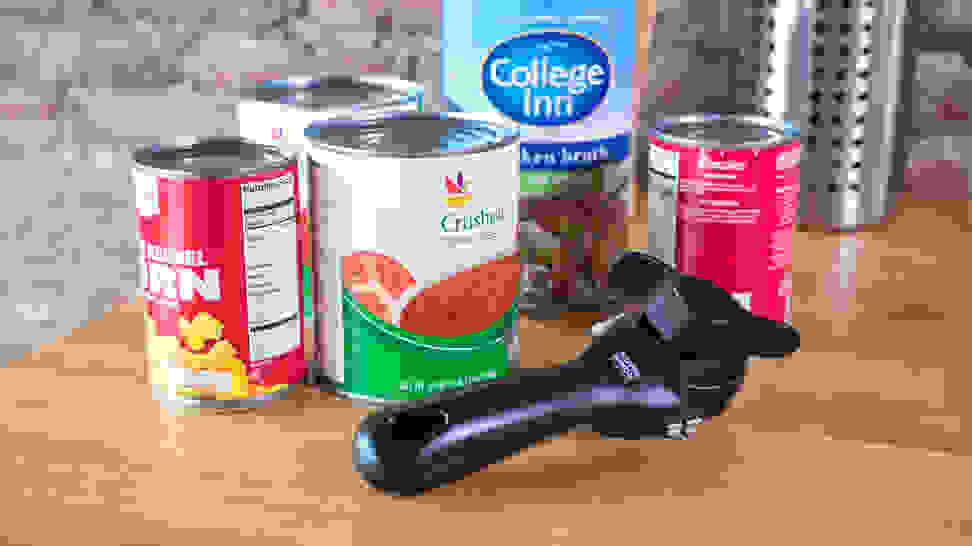 How We Tested
The Tester
I'm Cassidy Olsen, and I'm the food and kitchen writer here at Reviewed. While I like to use fresh foods as often as possible in my home kitchen, you can't beat the price and convenience of canned goods. A crunchy tuna fish sandwich is one of my favorite lunches (sorry, haters!) and I've encountered some truly awful can openers in my pursuit of this meal, so I was excited to get to the bottom of which opener I should buy for my new apartment. Durability and ease of use were critical to me, but I took into consideration that comfort and safety are also top of the list for people with young children or trouble using their hands.
The Tests
Our testing methods were simple: use each opener on three types of cans, each a different shape and size. I timed how long each opener took to open each can and took into consideration the ease and feel of the process as a whole. Did the opener stay attached to the can's edges? Did it resist being turned? Did it leave our hands sore? How messy or difficult was removing the lid at the end? Were its edged sharp or jagged? I suffered through smelling a combination of tuna fish and tomato sauce for weeks to get to the bottom of these questions.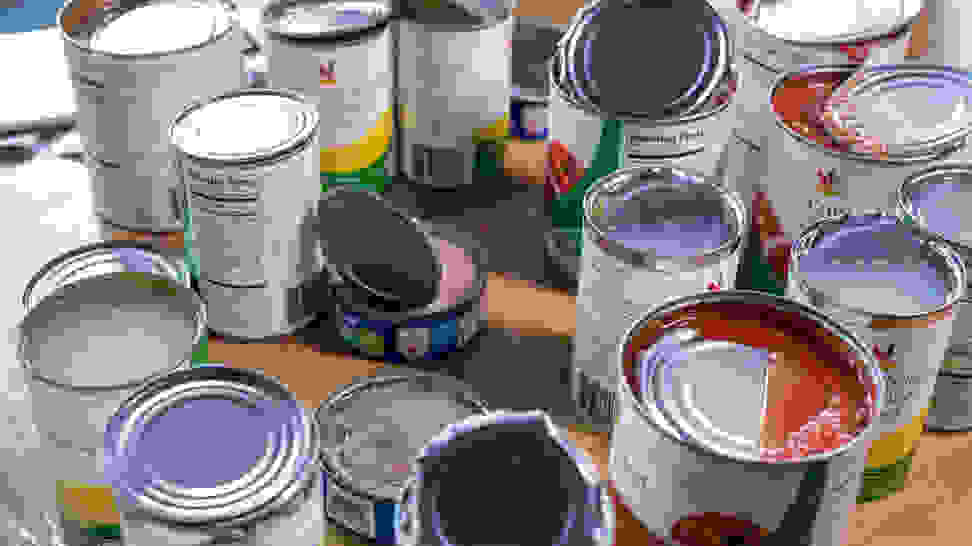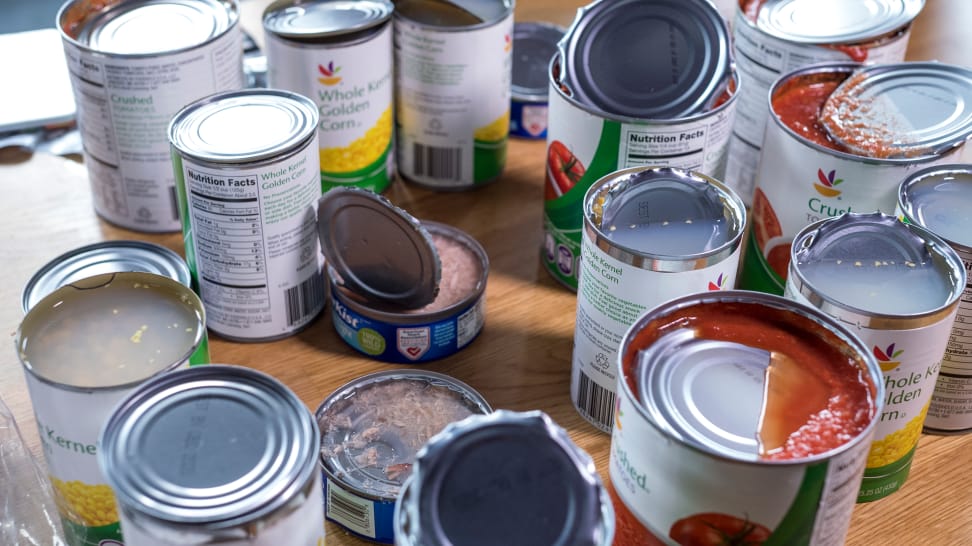 With such a variety of openers being tested, I also considered that durability, portability, and ease of use would vary by category. For example, traditional openers will last longer than safety openers because they must cut through a thinner piece of metal, and fixed openers will generally outlive rotary models due to their—as the name suggests—lack of moving parts.
Traditional or Safety?
Traditional can openers—the ones you're probably best acquainted with—attach to a can's rim and pierce the lid from the top, resulting in a sharp, potentially jagged lid that must be fished out of the can or pried off from one side, if you stop short of one full rotation. On the other hand, safety openers allow the blade to cut through the side of a can near the top, resulting in the smooth separation of the can into two pieces with flat, even edges. Because cans have thinner lids than sides, traditional openers have to do less work than their safety counterparts and are generally more efficient and durable.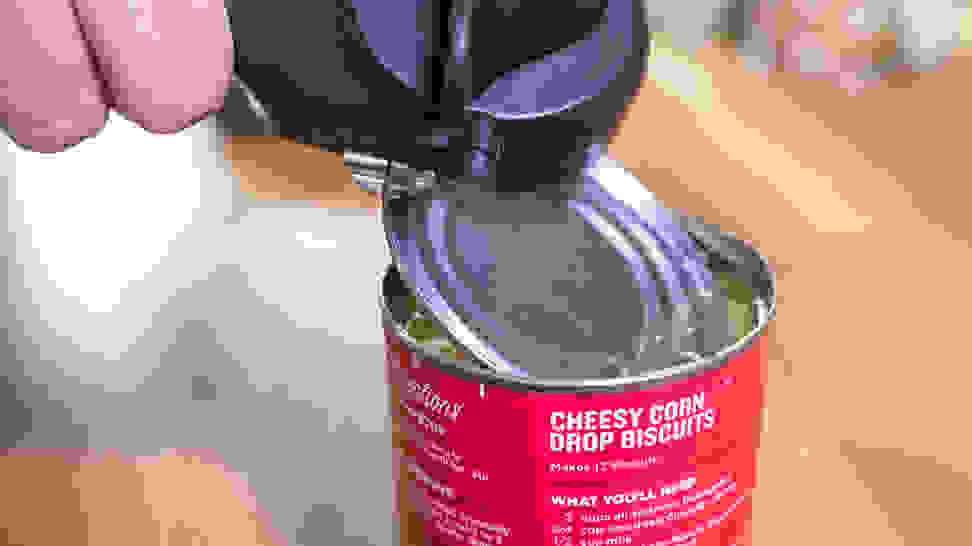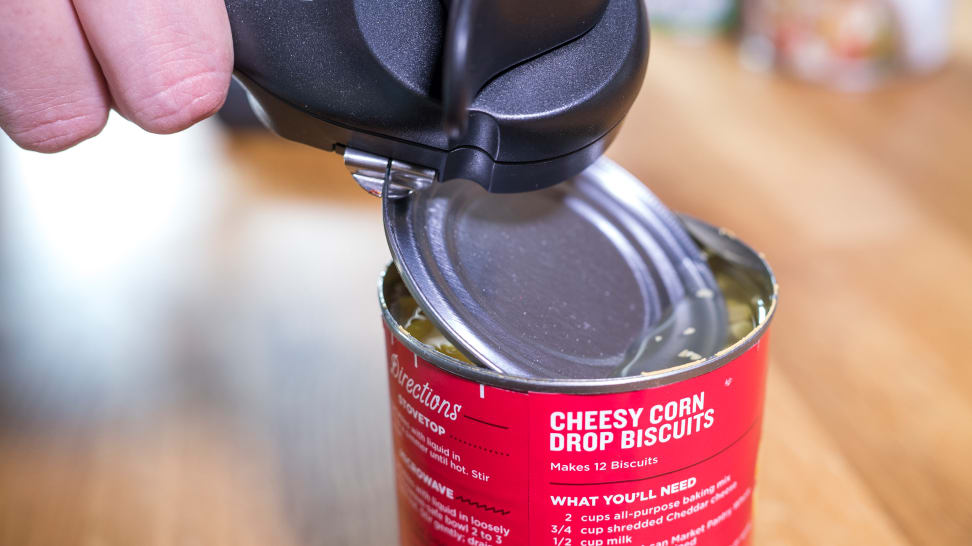 While we recommend traditional openers for most people, safety openers are a great option if you're seriously worried about sharp edges. Maybe your pet tries to get into your trash and lick cans clean, your child often helps you make dinner, or you just have health concerns about any potential nicks. We tested a variety of both traditional and safety can openers for this article so you can make the choice that's right for you and your family.
---
Other Manual Can Openers We Tested
More articles you might enjoy
The Best Nonstick Cookware Sets
The Best Electric Multi-Cookers
Advertisement - Continue Reading Below