When it comes to kitchen essentials, a good nonstick pan is a must. Cast iron and stainless steel pans might be great for searing and caramelizing, but a nonstick pan is your secret weapon when you're frying eggs or flipping pancakes. The slippery coating means your food will slide effortlessly out of the pan—and hopefully be easier to clean.
But which nonstick pan is the best one for you? This isn't an area where you should spend a fortune, because nonstick pans aren't meant to last a lifetime. Still, you don't want to buy one that's flimsy or scratches too easily. The best pans are sturdily built and effortless to use, but it's hard to tell in the store what will have staying power in the kitchen.
That's where we come in. We selected seven of the best nonstick pans on the market and put them to the test. A trained cook (that's me!) flipped dozens of eggs, cooked way too many pancakes, and came away with a ranked list of pans and a solid recommendation: the Calphalon 10-inch Omelette Pan (available at Amazon), a high-quality nonstick pan that's just right for the day-to-day tasks of your kitchen.
Advertisement - Continue Reading Below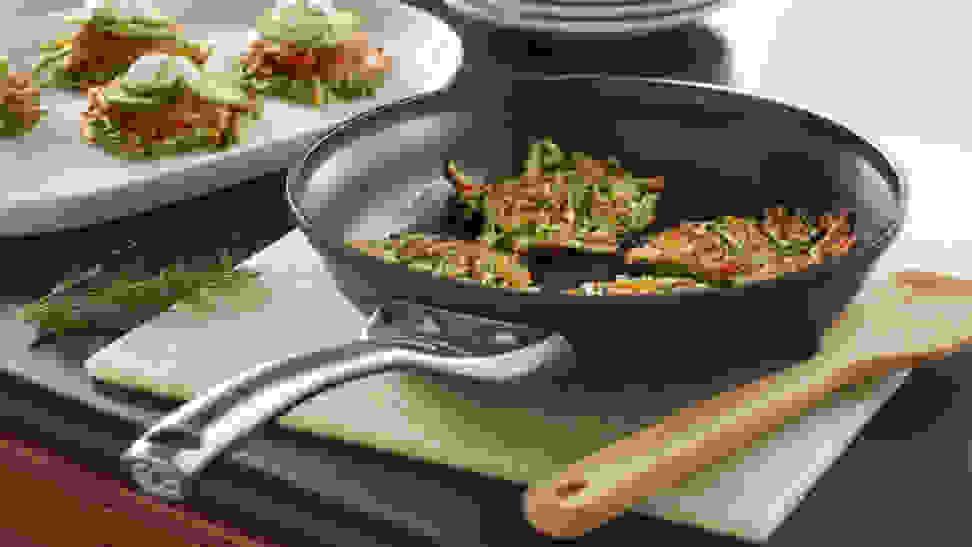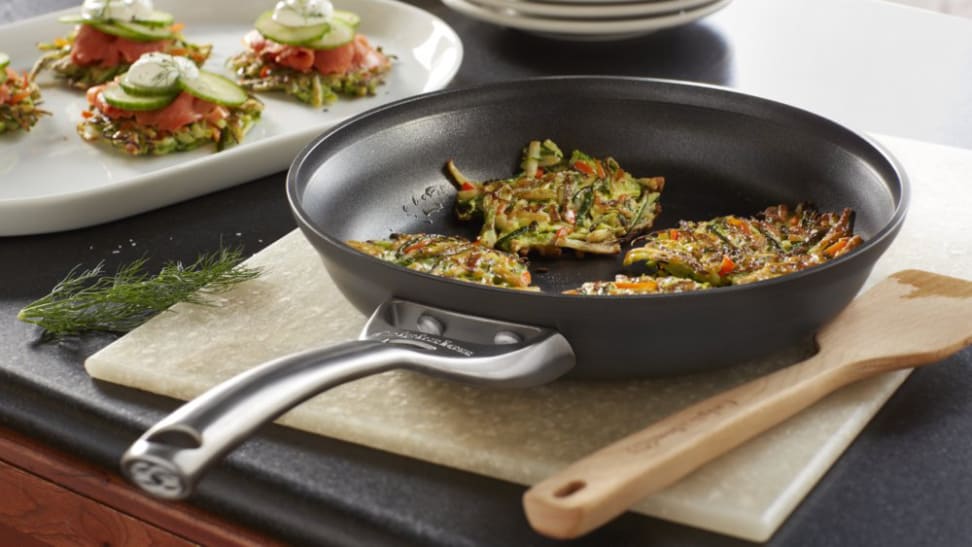 How We Tested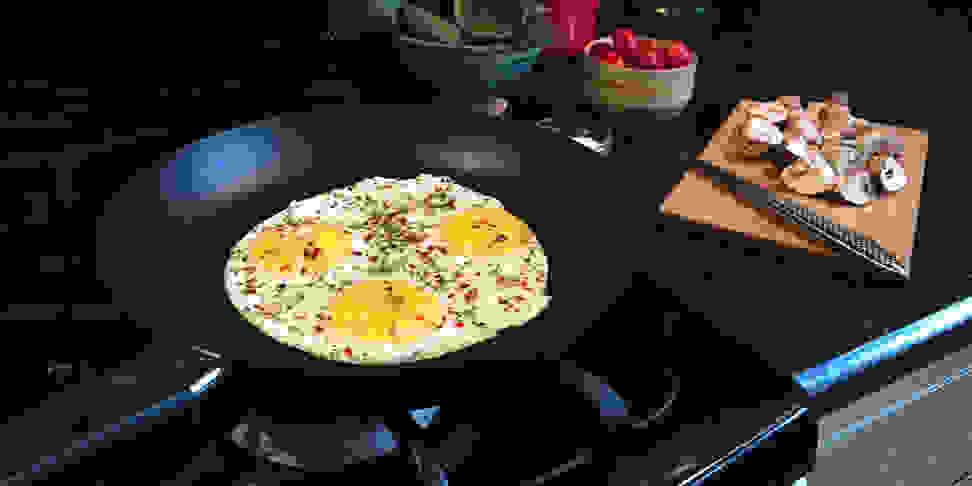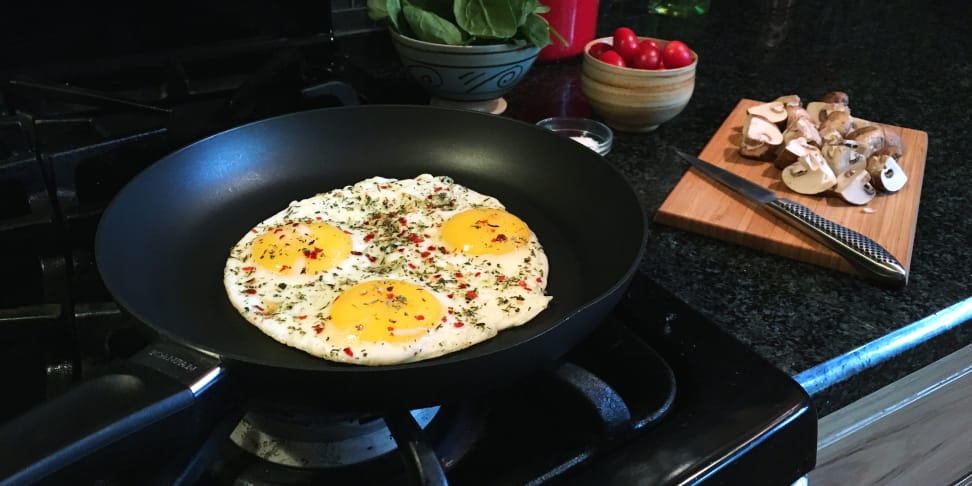 What should a good nonstick pan do well? It not only has to release your food without sticking, but should also be properly balanced and weighted. If it's too heavy, it'll feel cumbersome and hard to clean. It's also important that your nonstick pan heats evenly, otherwise there's no chance your fried egg will look Instagram-worthy.
We tested seven 10-inch nonstick pans and rated them on three major criteria: nonstick coating, construction, and distribution of heat.
To test the pan's nonstick coating, we cooked French omelets—no cooking oil allowed—to see how the released from the pan. Smooth omelets passed; rough and jagged omelets not so much.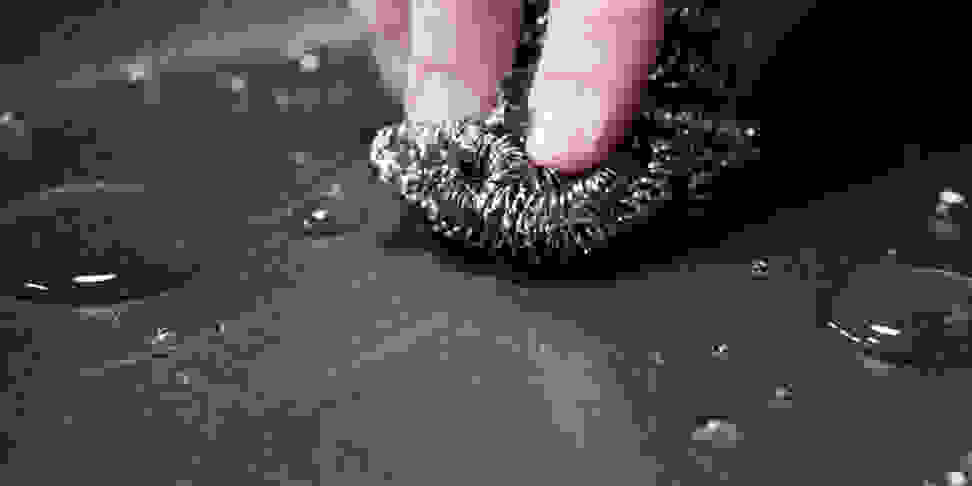 We tested construction by examining whether the pan was balanced and shaped so that one could flip eggs with an easy flick of the wrist. We examined the handle shape and positioning to see if the handle became too hot or wobbled annoyingly during use.
We tested distribution of heat by cooking pancakes to see how the pancake browned on each side. We looked for a pan that could cook the batter's first side without sticking and retain enough heat to brown the second side.
Finally, we used steel wool and metal cutlery (which you should never use on a nonstick pan, unless the manufacturer states otherwise) to get a sense of how each pan's nonstick coating would hold up over time.
Other Pans We Tested
---
Other Articles You Might Enjoy
Advertisement - Continue Reading Below