As a trained professional chef, I expected to arrive on my first day of work in a professional kitchen fully prepared. Then, I was unceremoniously handed a 50-pound sack of potatoes. Wanting to prove myself, I hoped to speed-peel the bag so I could move on to a more exciting job. Sadly, I didn't have a peeler in my knife bag and the house peeler was old, dull, and misshapen from too many years of use.
Just like that, an easy task became an unbelievably frustrating one. If only I had the Kuhn Rikon Original Swiss Peeler (available at Amazon for $9.99) in my bag, it would have changed my life!
That experience proved that although a vegetable peeler might be a humble tool, it's a crucially important one. A sharp blade, comfortable grip, and smooth movements can make the difference between hacking away at your vegetables and having an effortless peeling experience.
Most peelers are pretty inexpensive, but we wanted to know how they stacked up. We ordered eight top-rated peelers and let the testing begin. Skipping any gimmicky or nontraditional shapes, we stuck with the well-known Y-shaped and traditional swivel peelers. In the end, we walked away with some pretty solid recommendations for an all-around best peeler, as well as a top rated swivel peeler and one that's perfect for professionals.
Here are the best vegetable peelers we tested ranked, in order:
Kuhn Rikon Original Swiss Peeler
Messermeister Pro Touch Fine Edge Swivel Peeler, Black
Precision Kitchenware - Ultra Sharp Stainless Steel Dual Julienne & Vegetable Peeler
OXO Good Grips Y Peeler
OXO Good Grips Pro Y-Peeler
Spring Chef Premium Swivel Vegetable Peeler
OXO Good Grips Swivel Peeler
Linden Sweden Jonas Peeler Original
Advertisement - Continue Reading Below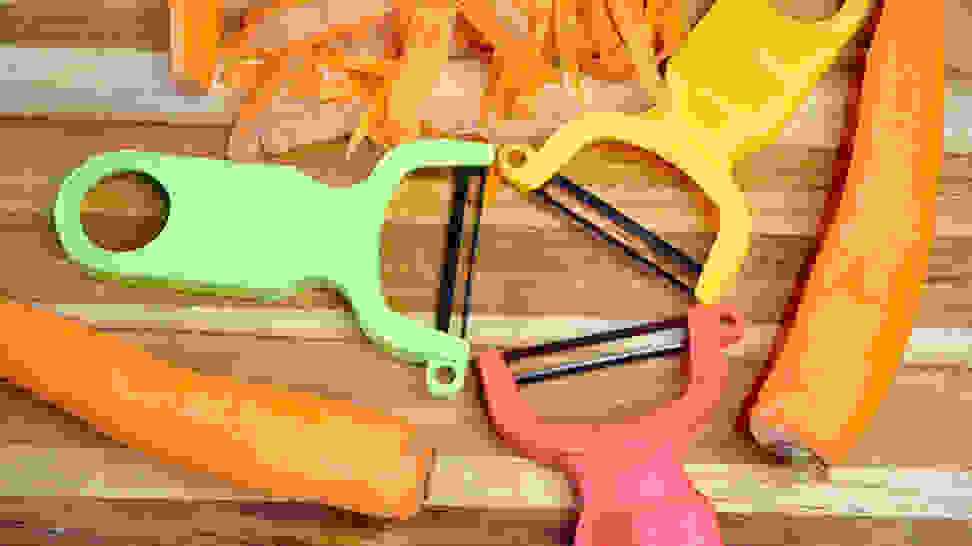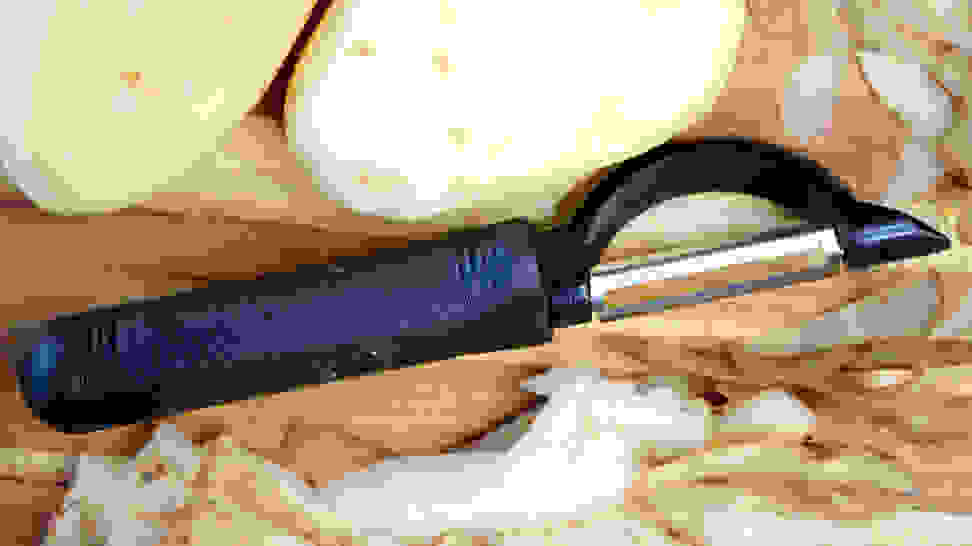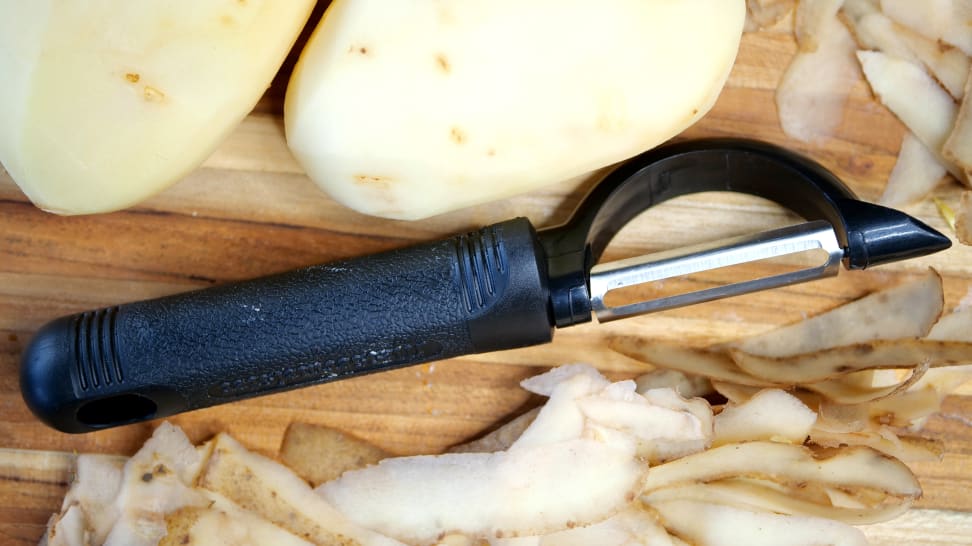 How We Tested
The Tester
Hi, I'm Lindsay Mattison, a trained professional chef, and a veteran potato peeler. My restaurant primarily sourced locally grown produce, so I've spent a lot of time around the prep table taking down hundreds of pounds of potatoes and carrots. A comfortable, sharp peeler makes working with fresh vegetables significantly more pleasant, so I can't wait to share my experience with you!
The Tests
We tested four Y-peelers and four swivel peelers, all varying in size and shape. No matter the format, each peeler needed to pass our tests for blade sharpness, overall performance, and design by peeling smooth potatoes, bumpy and odd-shaped celeriac, removing delicate lemon zest without all that bitter pith, and the precision task of creating perfect parmesan cheese shavings.
The most important factor in a peeler is the blade sharpness. A sharp blade allows you to smoothly and effortlessly cut into the vegetable. It also affects how consistently the blade slices into the flesh. Duller blades tend to dig in at random, creating a bunch of thick and thin peels that increase the amount of waste.
Once we got a feel for how sharp each peeler was, we rated its overall performance by measuring how quickly it peeled each item and weighing how much waste was created. If we had to make repeat trips to remove all the peel or the peeler clogged often, this affected the speed and overall yield.
Finally, we measured the peeler's design. The amount of space between the blade and the bridge (which connects it to the handle) has a huge impact on the peeler's performance. Too small and the peeler clogs easily, but too large and food will haphazardly fly around the kitchen. And let's not forget how important ergonomics is when it comes to peeling – especially in great quantities – so we wanted a peeler that was lightweight enough to prevent our arms from tiring and designed to fit comfortably in our hands.
---
Other Vegetable Peelers We Tested
More articles you might enjoy
The Best Electric Multi-Cookers
The Best Knife Sets Under $100
Advertisement - Continue Reading Below