This is a vessel that is all about options, from its over 30 different categories of cabins (including a wide range of suites) to its more than two dozen eateries and bars. The idea is that you'll never be bored while at sea and, indeed, it's hard to imagine anyone running out of things to do. The ship is so big, in fact (more than 40% larger than any other ship other than Oasis), that the line has divided it into seven "neighborhoods," and at times it feels more like a small town than a ship (not much of a stretch, considering its massiveness). Like Oasis, it can hold 5,400 passengers at double occupancy and more than 6,300 when every extra pull-down bunk and pull-out sofa is filled. Add in more than 2,000 crew members, and at any given time there are around 8,000 people on board.
If it's a big, bustling mega-resort experience you crave, Allure of the Seas is hard to beat. At 225,282 tons, it's more than 40% bigger than any other cruise ship afloat (other than its older sister, Oasis of the Seas), and has an industry-leading assortment of on-board eateries, bars, lounges and showrooms as well as the most diverse array of deck-top attractions ever built on a vessel. This is a ship with a record breaking four — count 'em — separate pool areas across its top decks as well as not one but two giant rock climbing walls, two surfing simulators, a miniature golf course and a zip line, among other attractions. There is, quite simply, just a ton to do.
Families, in particular, will love Allure of the Seas for its many kid-friendly options. In addition to its long list of deck-top amusements (a dream to tweens and teens), the vessel is home to DreamWorks character-infused shows and one of the most elaborate children's programs at sea, with separate spaces and activities for a wide range of age groups (even toddlers are given the red carpet with a nursery for children as young as six months old — a rarity on cruise ships). Couples without kids and singles, too, also will find plenty to love on this ship, including a surprising number of quiet areas and some romantic and fine dining.
Bigger isn't better for everyone, of course, and for people who like an intimate, uncrowded vacation experience, Allure of the Seas is a poor choice. On a typical week it sails with more than 5,000 passengers on board (its maximum occupancy, with every berth filled, is nearly 6,400). Keep in mind, too, that due to its large size, the ship only can visit a limited number of ports that may, or may not, appeal to you.
Still, in our view, Allure of the Seas and its sister Oasis of the Seas are the best large, mass-market ships at sea, and we wouldn't hesitate to choose them over a long list of competitors. That said, there is one small catch: They'll cost you. Even before the two ships began rolling out in late 2009, cruisers had realized they were going to be something special, and they booked them in droves, driving up cabin prices to a significant premium to other vessels. Expect to pay several hundred dollars per person per week more for a Caribbean cruise on Allure of the Seas than on one of the large, mass-market ships operated by Carnival or Norwegian Cruise Line. Allure of the Seas also routinely sells at a premium to other (older and smaller) Royal Caribbean ships on similar itineraries.
Allure of the Seas passengers can choose from a staggering 37 different types of cabins at a wide range of price points. That said, many of these different types of cabins fit into one of just a few broad categories: Interior cabins, ocean-view cabins (those with a window but no balcony); balcony cabins and suites. In many cases, the differences between cabins within these broad categories comes down to little more than your view.
One of the unusual features about Allure of the Seas is that in addition to balcony cabins facing the sea it offers balcony cabins facing inward over the ship's tree-lined Central Park area and amusement-themed Boardwalk area. In addition, there are so-called Aqua Suites at the back of the ship that overlook its outdoor Aqua Theater, and there also are window-only (no balcony) cabins overlooking the interior Royal Promenade. If you're in a spending mood, the Allure has some of the largest and most luxurious suites of any ship, including two-story Sky Loft suites and a Presidential Family suite that can accommodate up to 14 people. Other large rooms include Royal Suites (4 people) and Royal Loft Suites (6 people) that start at 1,165 sq feet.
Royal Caribbean also offers specific family-sized rooms. All these rooms are bigger than their conventional, two-to-three person counterparts and can fit up to six passengers, and include larger balconies. The balconies over Central Park are a little bigger than the ones overlooking Boardwalk, but smaller than the balconies that face out towards the sea.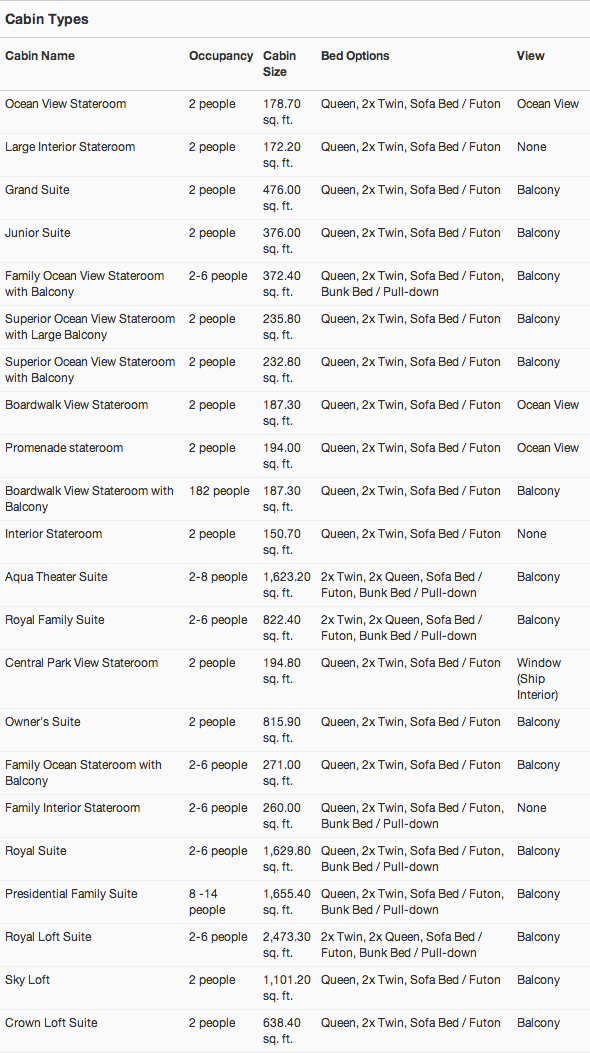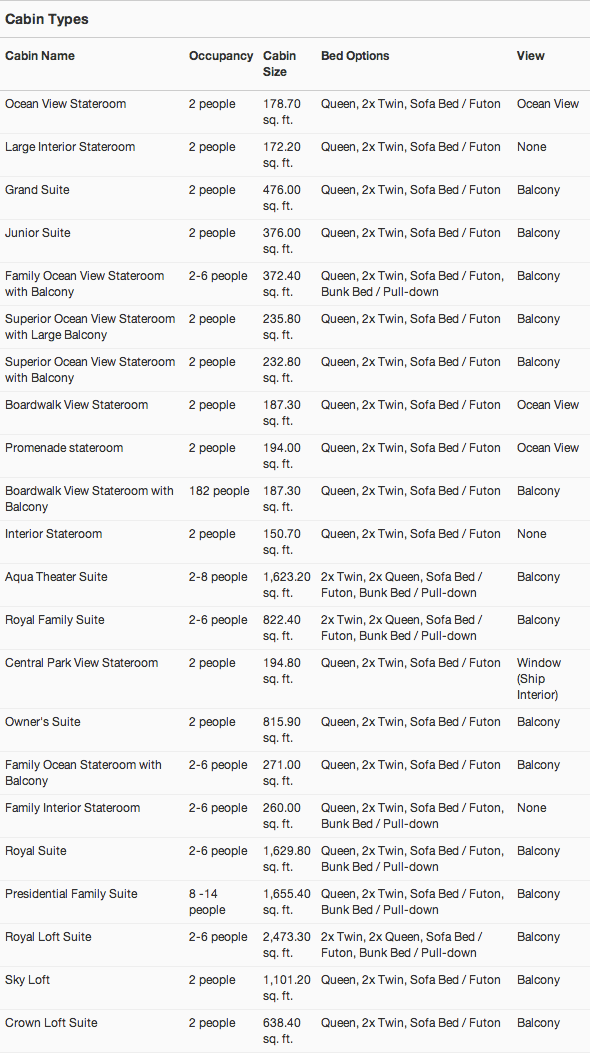 When you first enter your cabin you'll notice a master switch located next to the entrance. This is a little different from having to pop your keycard to get power, but the principle is the same.
The king-sized bed was very comfortable, and the white linen bedding was fresh and crisp. On both sides are night stands with built-in reading lamps that can be switched on individually.
The couch is next to the bed. Opposite that is a desk/dresser and vanity. Three outlets (110 volt) on top of the dresser. Near the bottom are three more. One of these is a European-style 220-volt outlet. A TV is mounted on the wall and can turn to face the bed or couch. Some ocean view balcony rooms accommodate three passengers. Ours was not one of them.
As with the rest of the cabin, the bathroom is more spacious than on other ships, but not big enough that two people can be in it simultaneously. The toilet sits between the counter and shower – a narrow space that could be more comfortable. Another thing that takes getting used to is the sink. It's small and low. Taller guests will have to stoop uncomfortably. The shower, however, is spacious. As for storage, the only spots are a small counter by the sink, a tiny shelf with the toiletries, or under the sink.
The room offers one large closet with sliding doors, located next to the bed. It's a little hard to get to, as the nightstand gets in the way a little. The closet contains two rows of hangers (one high and one low), as well as a shelf unit with a small safe (not large enough for a laptop) and some bath robes.
Next to the desk is another storage unit with two shelves. The desk itself has three drawers. All in all, the room's storage space is adequate enough for two people, but fitting in the luggage of three people could be tough.
On the balcony are two chairs and a small table. The sides of the balcony are lined with milky glass doors, which can be opened upon request (e.g. if your family is in the next room). With only 52 square feet, the balcony is not big enough for lounge chairs, so you'll probably want to do your sunning out on the public sun decks.
We did not stay in the rest of these cabins, but we have summaries here provided by Royal Caribbean. Note that any photos on this page may be provided directly by the cruise line and not our reviewer.
Large Interior Stateroom
Two twin beds (can convert to Queen), private bathroom and sitting area. (172.2 sq. ft.) Also includes hair dryer, TV, radio, phone mini refrigerator and safe.
Grand Suite
Two twin beds (can convert to Queen). Private bathroom with tub and two sinks, marble entry, large closets, sitting area with table and sofa. (371 sq. ft., balcony 105 sq. ft.)
Junior Suite
Two twin beds (can convert to Queen). Private bathroom with tub, sitting area with table and sofa. (287.4 sq. ft., balcony 78.6 sq. ft.)
Family Ocean View Stateroom with Balcony
Two twin beds (can convert to queen). Sofa converts to double, two Pullman beds, private bathroom and sitting area. (290.6 sq. ft., balcony 81.8 sq. ft.)
Stateroom can accomodate up to 6 guests.
Superior Ocean View Stateroom with Large Balcony
Two twin beds (can convert into queen-size), private balcony, sitting area, and a private bathroom. (182 sq. ft., balcony 50.8 sq. ft.)
Superior Ocean View Stateroom with Balcony
Two twin beds (can convert into queen-size), private balcony, sitting area, and a private bathroom. (182 sq. ft., balcony 50.8 sq. ft.)
Boardwalk View Stateroom
Two twin beds (can convert into queen-size), sitting area, and a private bathroom. Boardwalk view bay window. (187.3 sq. ft.)
Promenade Stateroom
Two twin beds (can convert to Queen) and private bathroom. Bay view window overlooking Promenade (194 sq. ft.)
Interior Stateroom
Two twin beds (can convert to Queen), private bathroom and sitting area. (150.7 sq. ft.)
Boardwalk View Stateroom with Balcony
Two twin beds (can convert into queen-size), boardwalk view balcony, sitting area, and a private bathroom. (182 sq. ft., balcony 47.7 sq. ft.)
-->
Aqua Theater Suite
Two bedrooms (beds can convert to Queen), two Pullman beds. Vanity with chair in each bedroom, living area with double convertible sofa, dining room, marble entry, entertainment center, two bathrooms – master bath with tub. Expansive balcony with table and chairs. (820.2 sq. ft., balcony 803 sq. ft.)
Stateroom can accomodate up to 8 guests.
-->
Royal Family Suite
Two bedrooms (beds can convert to Queen), two Pullman beds. Vanity with chair in each bedroom, living area with double convertible sofa, marble entry, entertainment center, two bathrooms – master bath with tub. Private balcony with table and chairs. (575.9 sq. ft., balcony 246.5 sq. ft.)
Stateroom can accomodate up to 6 guests.
Central Park View Stateroom
Two twin beds (can convert into queen-size), central park view balcony, sitting area, and a private bathroom. (182 sq. ft., balcony 50.6 sq. ft.)
Owner's Suite
Two twin beds (can convert to Queen). Private bathroom with tub, shower and two sinks, marble entry, large closets, living area with table and sofa. Private balcony with table and chairs. (569.4 sq. ft., balcony 246.5 sq. ft.)
Family Ocean Stateroom with Balcony
Two twin beds (can convert to queen). Sofa converts to double, two Pullman beds, private bathroom and sitting area. (290.6 sq. ft., balcony 81.8 sq. ft.)
Stateroom can accomodate up to 6 guests.
Family Interior Stateroom
Two twin beds (can convert to Queen). Sofa converts to double, two Pullman beds, private bathroom and sitting area. (260 sq. ft.)
Stateroom can accomodate up to 6 guests.
Royal Suite
Grand entrance with doorbell. Master bedroom with Queen bed and sitting area. Master bath with tub, shower, two sinks and bidet. Living room sofa converts to a double bed. Guest bathroom with shower, entertainment center, dining room with dry bar, piano. Private balcony with Jacuzzi and dining area. (1,284.1 sq. ft., balcony 345.7 sq. ft.)
Presidential Family Suite
Stateroom can hold up to 14 guests, must have at least 8 to book. Two Master bedrooms with twin beds (can convert to Queen). Two Master baths with tubs. Two bedrooms with convertible twin beds/Pullman beds, one bedroom contains bathroom with shower. Guest bathroom with shower. Balcony with a whirlpool, dining area, and bar. Dining room with dry bar. Living room sofa converts to a double bed. (1,165.7 sq. ft., balcony 489.7 sq. ft.)
Royal Loft Suite
Two deck high stateroom with panoramic views. Master bedroom and bath on second level. Bath has a tub, shower, two sinks and bidet. Stairway to second level. Four twin beds (can convert to Queens). Bath with shower on main level. Private balcony with whirlpool and dining area. Dining area with dry bar. Living room sofa converts to double bed. Closets on each level. Stateroom can accommodate up to 6 guests. (1,599.3 sq. ft., balcony 874 sq. ft.)
The amenities scale with the size and quality of the cabin. Our small cabin offered relatively few extra amenities, though like all cabins it had WiFi internet access (for an extra charge).


On the bathroom shelf you'll find there are a few bath products: shower gel, shampoo, conditioner, and lotion. In the shower is a liquid soap dispenser.
In the top dresser drawer you'll find a hair dryer. That's all we could find regarding appliances. The ship does not allow irons in cabins due to the risk of fire.
The mini bar contains Evian, Pellegrino, soda and beer, as well as a few snack boxes, all of which come with a charge. Prices for these drinks are the same as on the rest of the ship, but you can skip the gratuity here.
WiFi internet access is available in cabins (as it is across the entire ship) for an extra charge, currently 65 cents per minute (less expensive multi-minute packages also are available). There's also a phone in the room that is programmed with important numbers such as room service on speed dial. The phone also can be used to set an automatic wake-up call and can be used for international calls (at a steep extra charge) as well as internal ship calls.
All cabins of the Allure have digital clocks that include an iPod docking station. They also have televisions that, alas, offer a relatively poor array of stations. Among the limited number of television stations on the televisions are two news stations (CNN International and Fox News), TNT and a channel that plays a limited number of movies during each voyage. Cabin televisions also have an extensive and easy-to-navigate interactive menu with which you can check your account balance, order room service, make a dinner or show reservation, order movies, book excursions, check your onboard mail account, and surf the web. While convenient, the movies-on-demand available through the interactive television menu come at an exorbitant extra charge of $11.99.
The Allure of the Seas feels like a small town at sea and offers the same variety of restaurants, some free and some with cover charges. The number of choices here is really staggering. If you don't feel like going to a restaurant, the Allure of the Seas also offers room service, which we talk about further down.
Also, a word of warning on Allure's specialty restaurants: We found that they booked up extremely quickly once the cruise began, making it difficult for passengers who hadn't made reservations made in advance of their voyage. Within 24 hours of the start of our cruise, many of the best dining times for all seven days of the voyage at the specialty restaurants had been taken. In some cases, entire restaurants were booked solid for the entire week within 24 hours of the start of the cruise. We recommend that you make reservations for specialty restaurants as far in advance of your cruise as possible (you can do it online once you have booked and paid for the voyage).
Spanning three decks, the Adagio is a grand space, seating well over 1,000 people at once. The tables are covered with white linens, neatly folded napkins, wine and water glasses, and three pieces of silverware laid out next to an underplate. Between the table spread and the overall layout of the room, it's very sophisticated and elegant.
We found the food in Adagio relatively good, with some misses, and the service was prompt and friendly. On the downside, we found the dining room uncomfortably noisy at times, no doubt a result of its huge size.
At breakfast, you get a choice of a buffet or ordering from the menu. The menu is basically the same as what you'll find at the buffet.
The bread basket at lunch was great, coming with eggplant-olive tapenade. If you like Italian, we recommend the gnocchi with wild mushrooms and cream sauce. A lighter lunch option is tandoori lamb skewers, served with delicious cumin-spiced sour cream.
Regular Royal Caribbean cruisers will find the dinner menu at Adagio identical to that in main dining rooms of other Royal Caribbean ships. And as on other Royal Caribbean ships, the chefs of the Allure are expert grill-masters, so we always recommend meat dishes. The lobster was decent, but overcooked, served with three small shrimps, three pieces of carrot, and one broccoli floret – overall, very boring. Much better was linguini, served al dente with a perfectly seasoned mushroom-cream sauce.
Desserts include coconut crème brûlée, banana cream pie, chocolate souffle, raspberry panna cotta, and different ice creams and sherbets – all delicious.
The wine pairing recommendations on the menu change every day according to the menu. Most are only offered by the bottle, but the wine menu has several wines by the glass, starting at $6.
Giovanni's is an inviting Italian restaurant in Allure's tree-lined Central Park. Besides the Windjammer, it's the only restaurant open for lunch on embarkation day. We think Giovanni's is one of the best specialty restaurants onboard, and a pretty good value at $20 per person. Just be sure to reserve early, as choice table times book up quickly.
To start, the waiter brings a basket of bread and a small plate with olive oil, balsamic vinegar, and parmesan for dipping. The antipasti platter looks great, and it's simply mouthwatering to watch waiters cut fresh prosciutto as you walk into the entrance.
The lunch menu isn't long, but has delicious options, like arugula with cured beef, parmesan, and balsamic vinegar. We also enjoyed taglierini with calamari, scallops, cherry tomatoes, and a creamy sauce. In short, the dish looked and tasted amazing.
Dinner at Giovanni's is only a little more formal, and the menu choices just somewhat more diverse. There are more pasta and fish dishes on the menu. Our favorite appetizer was a fontina and spinach soufflé with spinach, mushrooms, and tomatoes. Not the lightest dish, but everything worked so well, we couldn't stop enjoying it.
Because of the heavier appetizer, we opted for a lighter main course. The baked sea bass was the perfect choice. The melt-in-your-mouth bass was perfectly cooked, served with baby lentils in a delicious red wine reduction and artichoke cream.
For dessert, Giovanni's offers many classic Italian options. Of these, the zupa inglese, a sponge cake with layers of custard and brandy-infused berries, is the best, and not too heavy. Specialty coffees spiked with liquor are also available at an extra charge.
Giovanni's wine list is a section of Royal Caribbean's complete wine list. Most wines are from Italy, but you also find some from France or other parts of the world. Prices start at $7 per glass or $27 a bottle and go up to $240 for a bottle.
Royal Caribbean's Chops Grille is located in the Central Park area of Allure. The elegant setting, with its white table cloths and dark wood panels, is perfect for a romantic dinner. The menu is not expansive, but there should be at least one item to everyone's taste. The service charge is $30.
Appetizer choices include a cheese and onion soup, smoked duck salad, shrimp cocktail, and a oyster duet with Rockefeller and Kilpatrick oysters. One of the best appetizers here was the warm goat cheese and basil soufflé, a fluffy little cake made of cheese and basil served with portabello mushrooms and a creamy sage sauce. Another suggestion is the Chops signature salad, with beets, bacon, tomato, and Chops red wine vinaigrette, which is delicious.
Given this is a steakhouse, you probably can guess what you'll find for main courses: traditional steaks, veal chop, porterhouse, short ribs, and filet mignon, as well as a couple of fish dishes. The barramundi with potatoes, butternut squash puree, and a tempura vegetable bundle was great, except for the soggy vegetables.
For dessert Chops offers a wonderful chocolate mud pie, as well as a red velvet cake, crème brûlée, and the lighter passionberry duo. The menu also contains some specialty coffee drinks.
The Chops wine list offers a lot of pinot noir and chardonnay from France and other parts of the world. The lowest price for a glass of wine, alas, is a steep $11, which we find disappointing, and one can pay as much as $285 for a bottle of red wine. There are no wine pairings on the menu.
Overlooking Central Park, this is the ship's showcase restaurant, and one of the most elegant eateries anywhere at sea. Each night it offers a single seven-course tasting menu with each dish prepared with great care (there are two different tasting menus available during each cruise, available on alternate nights, so passengers who want to eat here twice will find some variety, assuming they time it right).
Since Allure's debut in 2010, the 76-seat eatery has been run by chef Maureen Brandt, a young but talented graduate of the Culinary Institute of America who previously worked for famed chef Daniel Boulud. This is the only restaurant on the Allure with its own kitchen, unconnected to the main galley. Gourmets will take great pleasure in the seven courses, based on traditional cuisine, but prepared in novel and exciting ways.
The decor of the restaurant itself is exciting in itself, featuring armchairs with high backs that look like something out of Alice in Wonderland.
When paired with wine, the cover charge for 150 Central Park is $75, and without wine its $40. Either way, it's worth every penny. We highly recommend to make reservations for the 150 Central Park before you get on board (do it online as soon as you book and pay for your cruise), as it tends to book up quickly.
The unique dining experience begins with a sampler of six salts. No, it's not just foodie nonsense. The differences are surprising and easily noted. One of the salts from India actually tastes like boiled eggs. It's little touches like this that make a meal memorable. This was followed by a delicious take on prosciutto and melon: The prosciutto was made from duck, served with sweet pickled pearl onions and arugula.
The next course, roasted sweet corn soup with chili-cilantro popcorn, sounds unusual, but tasted incredible. Next came scallops Grenobloise with brown butter hollandaise, fried capers, and smoked trout roe; the scallops perfectly seared, the hollandaise to die for, and the roe popped in your mouth. Zucchini and summer herb ravioli were next, with curry sauce, toasted cashews, leeks, and a tempura squash blossom. This was the one course we could do without. The sauce was great, but the ingredients for the ravioli didn't quite work together, and the foam was unnecessary.
The main course was steak au poivre with sour cherry puree, mashed potatoes with camembert, mushrooms, baby turnips, and a cherry-peppercorn gastrique. The gastrique was delicious and the meat practically fell apart at the touch.
For dessert, we were served coconut tres leches cake, with lime ice cream and mango pieces in coconut bubbles. The finish to this amazing meal was a cheese plate, with goat cheese, Brillat-Savarin, triple creme brie, Abondance, and, best of all, Fourme d'Ambert, a 15-year-old French blue cheese.
In addition to wine pairings on the tasting menu, 150 Central Park offers all 150 wines of the Allure of the Seas. Still, we would recommend the wine pairings, which were intelligently thought out and matched well with the various courses.
Royal Caribbean offers Chef's Tables only on its Oasis-class ships. On the Allure of the Seas the Chef's Table accommodates only 14 diners, but there are seatings every night. Before every course, the sous chef introduces and explains the preparation of the dish. The sommelier follows up with a description of the (generous) wine pairings. The food is served in the concierge lounge, with an amazing view over the Aqua Theater. Everything is included in the $95 cover charge. Reservations are mandatory.
Dinner began with smoked duck salad. The duck is marinated in balsamic vinegar, then smoked, and has a lovely pink color. Three pieces are served on slices of sweet orange, on top of a shaved fennel salad, soaked in ice water to cut its sharpness. Finished with a orange-Grand Marnier drizzle, it was fruity and well-balanced.
The second appetizer was a trio of soups served in espresso cups. First came a butternut squash cream soup (though there was no actual cream in it), seasoned with cinnamon and spice mix. Next, tomato consommé, a clear broth of vegetables, chicken, and tomatoes, finished with fresh, diced tomatoes. Third was lobster corn bisque, which began with a strong lobster taste, but finished sweetly.
For the warm appetizer we got a Serrano ham wrapped over pan-seared diver scallops. It was served with a sweet parsnip reduction, which complimented the sweetness of the scallops very well.
The main course was roasted, milk-fed veal tenderloin over fondant potatoes, round-cut potatoes, pan-seared and oven-finished. The medium-rare veal was marinated and laying on a bed of wild mushroom, drizzled with truffle glaze. This dish was delicious, the meat tender and juicy.
For dessert, the chef served a flowerless roasted hazelnut chocolate cake. On the side was a scoop of vanilla ice cream and a traditional Chantilly creme. Amazing.
The first three courses were paired with white wines. Only the veal was paired with Merlot, and the dessert with a hazelnut liqueur. All were excellent, and a perfect fit.
Rita's Cantina is a pastiche of southern Californian taquerias and Mexican beach bars. You pay a flat fee of $3 per person just to get in, and then a la carte for each dish. Rita's opens in the afternoon for late lunch and snacks. There's also a daily special called Rita's Fiesta. For $20, you get a preset menu, three drinks, and entertainment from the bar staff. The fiesta is a family-oriented event, and portions are meant for four to ten.
The menu consists of taco salad, chile relleno, shrimp ceviche tostadas, fajitas, and a wide selection of tequilas and margaritas. Being a Mexican restaurant, Rita's also offers guacamole and salsa – both were mediocre, at best. The salsa is sweet and tasted like something out of the can. The guacamole had no taste at all.
The Rita's Fiesta dinner starts with tacos and salsa. After a short performance from the wait staff, Rita's serves a huge plate with enchiladas, quesadillas, and tempura vegetables. The enchiladas were boring, and the tempura veggies had no taste to them, but the quesadilla was great. Next is an even bigger plate of beef fajita, with bell pepper and green onions, which was very tasty. All in all, the portions are far too big for only two people, or even four. It's better to go in with a big group.
Rita's has typical Spanish-Mexican desserts: sweet cinnamon churros, banana enchiladas, and an amazing Mexican flan.
Windjammer is Royal Caribbean's buffet-style venue for breakfast, lunch and dinner. The place is large, with the look and feel of a canteen, but alas not large enough for a ship of this size. No matter where the ship is, at port or at sea, the Windjammer is always crowded. There are several staffed islands of food, with a wide variety of cuisines, and many drink stations with juices, water, and soda.
For breakfast, Windjammer offers differently prepared eggs, French toast, pancakes, donuts, bread, cold cuts, cereals, and fresh fruits. For international guests, especially those from China, Japan, and Korea, Windjammer also has soups and rice-noodle dishes for breakfast.
Many of the food islands offer international food at the Windjammer. Choices include roast beef, salad bar, Asian buffet, pasta, hamburgers, hot dogs, soups, fruits, cold cuts and cheese. The list is almost endless, and the food is adequate for a buffet.
Desserts are also displayed on an island, and the choices are many: cheese cakes, chocolate cakes, mousse, tiramisu and panna cotta – the choices are great.
Izumi is a Japanese restaurant, decorated with the typical bamboo, kimonos, and calligraphies. The center of the restaurant is a sushi bar with seats all around. Izumi charges a la carte, starting at $2 for two pieces of sushi.
Izumi offers a la carte Japanese food, like sushi rolls, sashimi, and soups. There's also a hot rock on which diners can grill their own meat, and hot pots (shabu-shabu), a kind of soup. The seaweed salad was great, as were the hot pots, especially if you don't like sushi or sashimi.
For dessert Izumi offers traditional dishes with an Asian touch, as well as some regular Japanese desserts. With the dessert sampler you will get all the different tastes. It includes a ginger-green-tea flan, a green tea mousse, a fruit cocktail with coconut milk, and the amazing dumpling with sweet bean mousse inside.
The Solarium Bistro is the healthy buffet option on the Allure of the Seas. A relatively small restaurant, it serves breakfast and lunch, offering a patio with a wonderful view over the front of the ship. It's never as crowded as the Windjammer, so try and keep it a secret. There's just one food island, as well as a beverage station.
For breakfast, the Solarium offers yogurts, granola, fruit, and the healthier turkey meats, as well as salmon, eggs, and bacon.
At lunch, the Solarium serves up different salads, couscous, fruits, soups, and hot, healthy dishes. The food is good, for a buffet, especially the Waldorf salad.
For dessert, you'll find fruits, yogurts, and cookies.
The health-focused Solarium Bistro becomes a meat-focused Brazilian churrascaria, open for dinner only. Tables are re-set with white tablecloths and silverware, and soft lighting turns the eatery more upscale. The cover charge is $25, making this more expensive than the much-better Giovanni's Table. In short, Samba was disappointing, with uninspired meat selections, a so-so salad bar, indifferent service and loud background music that made it difficult to carry on a conversation. Several times during the meal, a samba dancer performed, then tried to teach diners how to dance, something theoretically appealing but in practice contrived and intrusive.
Samba Grill is a churrascaria, where waiters frequently bring a vast selection of slow-roasted meat on skewers, carved tableside. They also serve up baskets of pao de queijo, the yummy Brazilian cheese buns. Before the meat feast, you can fill your plate at the extensive buffet, with salads, antipasti, cold cuts, and fish. Each table has a little light on it. Switching it to green means "I want more meat," while red means "I am done for now." White indicates "I want dessert."
As soon as you are ready, switch the little light to green, and "gauchos" start bringing out the meat. There are 13 different choices, and one of the best pieces is picanha, a Brazilian cut of beef sirloin. Other choices include linguiça (a Brazilian sausage), chicken, lamb, beef ribs, and parmesan pork loin. Side dishes include fries, grilled plantains, and vegetables, as well as salsa verde (green herb dipping sauce), salt, and tomato salsa.
Desserts include puddim de leite, a Brazilian-style flan, and arroz doce, a sweet rice pudding with fruits, and a corn pudding.
Being a Brazilian restaurant, the Samba Grill offers caiprinhas, Brazil's signature cocktail with lime and cachaça, a sugar cane liquor, for about $8. All other drinks are offered at bar menu prices.
Johnny Rockets is located in the Boardwalk neighborhood. If you're not already familiar with the chain, it looks like a '50s drive-in diner, decorated with red benches, aluminum tables, and mini jukeboxes. There's a patio if you'd like to eat outside.
The cover charge is $4.95 for burgers and sandwiches. Drinks are charged separately. Breakfast is complimentary.
For breakfast, Johnny Rockets offers hot egg dishes and a cheesy-potato combo, and also sandwiches, french toast, and pancakes.
With a name like Johnny Rockets, expect typical diner food: onion rings, fries, fresh burgers, and sandwiches. The rocket double burger is huge, but tastes great, as does the grilled ham and cheese. Beverages include fountain sodas, milkshakes, malts, and floats with your choice of soda. All of these are charged separately.
Desserts at Johnny Rockets are limited to Royal Caribbean's Oreo Fudge Sundae and apple pie.
Since the Allure of the Seas has so many eateries just a few steps away from cabins, it may seem redundant to have room service dining available 24 hours a day. Still, it's there if you need it – a small menu with breakfast, lunch, and dinner item. Alcoholic and non-alcoholic drinks are also available. Room services takes 30 to 45 minutes to deliver food, on average.
Breakfast includes a large selection of cereals, fruits, beverages, breads, eggs, and yogurts, as well as some alcoholic drinks like Bloody Marys and mimosas.
The menu is rather limited: sandwiches, burgers, soups, salads, and entrees like pizza, chicken, and fish. For anything more adventurous, you'll have to overcome your fears/vertigo/anti-social behavior and leave the room.
The dessert menu is just as short: cheese plate and a fruit plate, as well as cookies and some cake choices.
Room service delivers alcoholic and non-alcoholic beverages to the cabins, including mixed drinks. The price is the same as in the rest of the ship, starting at about $2 for a soda.
The Park cafe is located in Central Park (deck eight) and is only open from 7 am to 6 pm for breakfast, lunch, and afternoon snacks. Everything on the menu is very healthy. Even the decoration of the restaurant looks "healthy" and light.
Breakfast at the Park Café includes pastries, paninis, cereals, oatmeal, and grits. There's also a make-your-own bagel station, with fresh salmon, different flavored cream cheese (tomato, raisin, and plain), as well as cheese, tuna salad, and cold cuts.
One of the best sandwiches at the Park Café is the roast beef panini, with a special horseradish sauce. For lunch, the bagel station turns into a salad station, with custom-made salads.
The dessert counter offers cookies, cheese cakes, profiteroles, tarts, and sugar-free options.
Royal Caribbean offers wines and beers from all over the world, as well as mixed drinks, juices, and soda. Even though every bar has a special drink menu, most of them will happily serve you any drink you like – if you ask nicely. Young adults under 21 will not get any alcoholic beverages (sorry, kids).
Beer & Wine
The Allure of the Seas has a large selection of wine –150 in total – as well as champagne and beer. Beer costs from $4.25 for a Miller Lite to $19.95 for a 3/4 liter Chimay from Belgium. The price range for wine and champagne is a little wider, since you can get a glass of red wine for $6 up to a bottle of wine for as much as $500.
Mixed Drinks
All the classic beach and pool drinks are here, complete with little umbrellas. From frozen drinks like mud slides and the "Royal Ritas," to martinis, cocktails, iced teas, and long drinks, the Allure offers a lot of options. Prices for mixed drinks start at $6 and go up to about $10.
Drink Packages
Royal Caribbean offers four drink packages on its ships. The soda fountain package for an adult is $6 per day, kids (under 18) pay $4. There are three juice packages, ranging from $20.15 for 6 bottles, to $35.55 for 12. Water packages range from $28.45 for 8 bottles to $71.10 for 24.
There are also some rather jauntily named wine packages.
Non-Alcoholic Options
The Allure of the Seas offers non-alcoholic beverages all over the ship, including soda, iced teas, and juices.
Vintages is located on deck eight in Central Park and is a fantastic spot for a pre-dinner glass of wine. The bar is full of plush sofas, comfortable chairs with pillows, and small metal tables—all surrounded by hundreds of wines in temperature-controlled shelves.
The small-plate tapas at Vintages are served daily from 11 am to 1 am and cost $2 to $13. Certain menu items are available as combination plates that feature a number of different snacks.
True to its name, Vintages serves a range of wines from all over the world. Wine is available in regular-sized glasses, or in a smaller glass portion.
Vintages offers wine tastings and classes, with times and prices available upon request.
Boleros is decorated in bright orange and red tones, features comfortable leather armchairs, and has a number of heavy, wooden, egg-shaped tables, and it would be a wonderful place to hang out at night if not for one great flaw: An incredibly smoky smell that is so intense that smokers and non-smokers alike will quickly become uncomfortable in it. This is a result of Boleros being one of just a few places inside the ship where smoking is allowed. Day and night, the lounge is a veritable way station for smokers who stop by for a quick hit of nicotine and, as a result, its fabric and furniture has become completely ruined with a permanently embedded smoky smell that will permeat your clothes after just a few minutes. We suspect the ventilation in this space is not adequate for its use.
Being a bar with a Latin flair, Boleros offers a lot of rum and tequila-based drinks like caipirinhas, mojitos, and wines from that region. Beer and other mixed drinks are also available. Most cocktails start around $6, while beer and wine start around $4.25 per drink.
Boleros hosts the occasional live band and is a great spot to dance.
The Bow and Stern is Allure's English pub. The room is covered with dark, wooden panels, wood furniture, maritime decor, and very comfortable leather armchairs. The pub has the largest beer list of any venue on the ship, and it is one of the most popular bars with travelers.
The beer list at the Bow and Stern is extensive. In addition to its wide selection of international beers, the Bow and Stern also offers cocktails, wine, and liquor. Beer prices start at around $4.25, while cocktails begin at $5.
Every night, the Bow & Stern hosts a live musical act with the occasional sing-along.
On Air, like its counterpart on Royal Caribbean's Oasis of the Seas and the line's Freedom Class ships, is a karaoke and sports bar. Several TVs run along the walls at On Air, all showing various sporting events. Benches, chairs, and tables are arranged in front of a small stage where performers can try their hand at karaoke every single night. There's even a small booth where you can record your karaoke tune if you want to save it.
On Air has beer, mixed drinks, cocktails, and wine. Drinks start at $4.25 (for beer) and go to $8 and up for cocktails.
Other than the aforementioned karaoke nights and sports on TV, On Air has no special events.
The Rising Tide bar is one of the most popular attractions in the Royal Promenade. It's an oval-shaped, glass-enclosed elevator that goes up three decks to Central Park every half hour. This isn't a cramped elevator that's meant to bring you to your hotel room—it's actually a spacious, futuristic bar that is fun to watch or ride.
Rising Tide offers similar drinks to the rest of the bars on the ship, like plenty of beer and cocktails, but you won't find many frozen drinks here.
The Rising Tide hosts daily "singles" events several times a day. So, if you're looking for a date, this is the place to be.
The Schooner is Royal Caribbean's trademark sailing-themed bar with maritime decorations, glass tables, blue armchairs, and a piano in the center of the room. Royal Caribbean also features a Schooner bar on a number of other ships, so Royal Caribbean regulars will find this familiar.
The Schooner Bar has a long martini menu, various margaritas, iced tea, wine, and beer.
The Schooner has some of the best live entertainment on the ship, as well as hosting trivia nights every now and then.
The Champagne Bar is a calm bar just off the Royal Promenade. Chairs and couches are found all over the room, as well as a unique chandelier hanging over the center.
As one might expect, the Champagne Bar offers a bunch of different champagnes, sparkling wines, champagne cocktails, and martinis.
The Champagne Bar is probably the quietest bar on the ship, so it doesn't have any extraneous activities. Many people tend to pass right by it without even knowing it's there.
The Viking Crown Lounge is located on deck 17, just above the Windjammer buffet. The floor to ceiling windows offer a beautiful ocean view, as well as some direct views of the ship's pool areas. With its dark brown color scheme and beige chairs, the Viking Crown Lounge feels a bit more sophisticated than some of the other bars on the ship.
Just like the other bars on the ship, the Viking Crown Lounge offers mixed drinks, frozen drinks, beer, and wine
Live entertainment at the Viking Crown Lounge include easy listening and jazz, but the lounge is also a good place to play cards or check out the view.
Located on deck four, Blaze is a dance club that is mostly attended by young adults. Red leather chairs and benches with high backs decorate the club, and an oval bar dominates the room. The dance floor is small, but there are plenty of seats if you don't feel like getting up. While Blaze is catered to younger people, you must be at least 18 years old to get in.
Blaze has the same drinks, with roughly the same prices, as all the other bars on the ship.
Since Blaze aims to attract younger people, there are some activities reserved for 18-20 year-olds, like meet and greets or parties with various DJs.
Dazzles, located on deck eight aft, overlooks the Boardwalk from a two-level-high window. The upper level of Dazzles is one of the two designated smoking areas inside the ship. Small, round, iron tables, as well as white and purple armchairs are found throughout the club, which makes the place a comfortable venue to sit and listen to a live band (or have a private function).
We took these photos during the day, when photography was allowed. It looks much cooler at night.
Martinis and wine are popular on Dazzles' drink menu, with most drinks starting around $7.
Every night, Dazzles has a live band play tunes from the '60s to the '90s, and everybody can get on the dance floor to show off their moves.
The Solarium Bar provides drinks to everyone in the adults-only Solarium area. The bar is located on the upper level (deck 16), and has a few comfortable lounge chairs and stools.
Frozen drinks are popular at the Solarium Bar, but you can also order beer, wine, soda, and juice.
On some nights, the Allure organizes a South Beach-style party at the Solarium Bar.
Trellis is located outdoors along the tree-lined Central Park and has no "inside" per se. The bar is almost smack dab in the center of the park, and it features a few high tables and chairs, as well as some bar stools. The purpose of Trellis is to provide drinks to all the nearby restaurants, so it can be a bit busy during mealtime. Still, the service was speedy, so we never had to wait too long for our drinks to arrive.
Trellis offers all kinds of drinks, including martinis, cocktails, beer, and wine.
The Boardwalk Bar is located in the amusement park-like area with a view over the Aqua theater. There isn't much in the way of decoration here, but a few stools surround the bar area.
Frozen drinks, cocktails, margaritas, beer, and wine can all be ordered at the Boardwalk bar.
The Wipe Out Bar overlooks the FlowRider, so it's a fantastic spot to watch the brave people trying their best at the surfing machine.
To accommodate for the fact that lots of kids tend to hang out in this area, the Wipe Out offers juice and soda in addition to its extensive drink list.
Around the pool areas are a total of four different bars. The Sand and the main Pool Bar are located between the two main pool areas on deck 15, while Stern and Mast are found just above on deck 16. The pool bars offer mostly beers, soda, and frozen drinks.
Vitality Spa
The Vitality Spa is huge, with solo and couples massage rooms, a youth spa, a thermal room, acupuncture, a mud lounge, and a thermal suite with a rain forest shower and steam chambers.
The Vitality Spa offer a variety of massages and body treatments, including a stone therapy, and an herbal poultice massage. Body tune-up therapies are also provided, like a cellulite reduction, cheek lifts, liquid tanning, and an aroma seaweed massage. Prices for massages, facials, and therapies start at $119 for a reflexology or Swedish massage and go up to $265 for the "absolute spa ritual." Men can also get some special treatments, including beard trimmings, grooming, and a facial treatment.
The salon offers manicure and pedicures starting at $29, waxing for $15 and up, hair cuts and styling ($35+), highlights and coloring (from $69), special occasion make up for $75, and even a Brazilian blowout for curly hair, which costs $425 (just a little less than salons onshore would charge).
There is no pool at the Vitality Spa, but it does have a spa bath for two.
Special services include a dermal filler treatment for $700 and more (depending on your skin) and Botox or Dysport wrinkle treatments, starting at $300.
Fitness Center
The fitness center offers 158 new cardio and resistance machines, as well as free weights, pilates, yoga, spinning, and boot camp classes, starting at $12 per class. Free classes are also available, including stretching and the fab abs classes.
Sportscourt
If you don't want to let your game slip, you can come up to the Sports Court for a little basketball and soccer. The court is surrounded by a glass wall, so you don't need to worry about losing the ball. The crew of the Allure organizes soccer and basketball tournaments and everybody's invited to participate.
FlowRider
With Royal Caribbean's FlowRider passengers can attempt to learn surfing, or just show off their skills. Never heard of it before? Here's the official description. Suffice it to say, the FlowRider is a surf simulator that can get pretty challenging, especially with crowds of people sitting around judging you. The FlowRider is a popular place amongst teenagers and kids, but adults also make frequent use it, too.
Dunes Mini Golf
The mini golf course has just nine holes, so it's not PGA rated (regrettable, but we enjoyed it nonetheless).
Rock Climbing
The rock climbing walls can be accessed from the Boardwalk. They offer varying degrees of difficulty.
Zip Line
The first zip line on sea stretches straight over the Boardwalk, from one end of the open deck to the other – and looks like a lot of fun, if you are not afraid of heights. We didn't, um… we didn't try it. (Sorry.)
Shuffleboard
Behind the Aqua theater are two large shuffleboards areas with equipment, but it's hard to even see them there, so they are not used very often.
Ping Pong
In front of the Wipe Out Cafe are six ping pong tables. Let the tournament begin.
Solarium
Solarium is an adults-only lounge area located on deck 15 (forward), with an amazing view over the front of the ship and the sea beyond. The pool area is smaller than some of the others, but has a lively fountain in the center and is shallower on the sides, so you can let your feet hang in the water and enjoy a drink. Lounge chairs are distributed over two levels and there are two hot tubs decorated with palms nearby. There's also cushioned chairs with ottomans, some of which are shaded. Since this area is pretty big, you can almost always find a lounger for your sunning, even on sea days.
Main Pool
The main pool is located on the starboard side of the Allure and is about four feet deep. Around the pool are a lot of lounge chairs and sun chairs. The area features two whirlpools and overlooks the Central Park.
H2O Waterpark
The family-focused H2O waterpark features shallow pools for toddlers and babies and deeper areas for older kids. The interactive sculpture fountains and geysers look like a lot of fun. One of the pools has glass walls, and there's a whirlpool, as well, so kids can get their first taste of luxury. Fair warning: the area is almost always loud and crowded.
Beach Pool
This pool area is designed to look like a beach, with water lapping up along faux sand and lounge chairs placed in the shallow water. Parasols are distributed evenly. You can get soda and mixed drinks at the bar immediately next to it.
Whirlpools
Cantilevered over the side of the side of the ship, these two large whirlpools are located just outside of the Solarium pool area. They're built into nooks that extend 12 feet out from the ship, perched at one of the highest points of the Allure. There are two televisions located at these whirlpools showing sports events, but the ocean view is a lot better.
Sports Pool
The Sports Pool is 4 ft 9 in deep, intended for anybody who wants to exercise in the morning. Later in the day, though, this area is just as crowded as any other area. There's also has a shallow end for those who want nothing more than to hang their feet in the water.
Promenade
The promenade on the Allure of the Seas is much more narrow than on most ships and primarily serves as the ship's jogging track. You can access it from the fitness center or from the stairs on deck six. One lap is 2,197 ft long, so one mile is about 2.4 laps. Along the track are motivational signs, to help you run just a little longer.
We found that the narrowness of the promenade causes congestion, with slower walkers and runners often in conflict.
Boardwalk
The Boardwalk (deck six aft) is one of the neighborhoods on the Allure of the Seas. Near the rear of the Boardwalk is the Aqua Theater, next to the Boardwalk bar. Both rock climbing walls can be accessed from here. Restaurant choices include Johnny Rockets, Rita's Cantina, Boardwalk Dog House, Ice Cream Parlor, and Boardwalk Donuts. Shops like Pets at Sea, Pinwheel, Candy Beach, and Star Pier tempt you to spend more money, as does Smile, the costume-y photo booth.
Yes, just like the boardwalk of your youth (or the Hollywood version, anyway) this area is heavy on the tropes: the restaurants, a carousel, and even a Zoltar machine, which tells you the future or grants you a wish, just like in the movie Big. The Boardwalk is very family oriented and keeps everybody entertained. Royal Caribbean sells cabins overlooking the theater or the Boardwalk.
Central Park
Central Park is another neighborhood on the Allure of the Seas. Most of the specialty restaurants are located here. We appreciated the real, live plants on this deck, which gave it some vitality that contrasts with the squeaky sterility on too many ships. There's a total of 97 different plant species from all over the world. It is a wonderful place to relax and maybe have a bite at the Park Café, or just go for a little walk. The effect is marred by a piped-in chorus of bird and cricket sounds but that's what you get for taking your vacation on a cruise and not the Amazon. On both sides of the neighborhood are cabins with and without balconies.
Royal Promenade
The Royal Promenade is on deck five. It looks like a mall, replete with bars and shops. On bad weather days, the crew of the Allure organizes flash mobs and line dances or a live band plays above the cupcake shop. As mentioned earlier in the review, most shops are here, as are most bars, and you can also get some snacks and beverages at Sorrento's, a pizza place, and the Cafe Promenade.
Sundeck 14
The sundeck is at the very front of the Allure, on deck 14. There are some lounge chairs and two binoculars, as well as a nice view on the helipad.
Deck 16
Deck 16 is the sundeck directly above the pool areas. Sun loungers and chairs are all around this deck, and two small bars are in the middle, so nobody has to go far to get a drink.
The View: Backdeck
The View is on the back of the ship, and equipped with sofas, cool looking chairs, and bean bags. This area is reserved for teenagers, and has direct access to the teen lounge Living Room.
Gold Card Member Deck
Above the Solarium is a deck area for gold card members only. It's not a very large area, but has huge beach chairs, sun chairs and lounge chairs, and a bar. It's very quiet, even on sea days.
So you want to be social, but you don't want to hang out in a bar and you're not hungry enough for a restaurant yet. How about one of the Allure's many lounges and cafes? We classify these as areas of the ship where you can get a snack or play some quiet card games without the hustle and noise of a casino.
Seven Hearts
Seven Hearts is the Allure's game room. It features tables with checkers and chess, some computers, and board games.
Pinnacle Lounge
The Pinnacle lounge is on deck 17. It's typically used for receptions and other private meetings. It is bright and sunny, with a great view over the pool area and the ocean.
Sorrento's Pizza
Sorrento's offers complimentary pizza slices, or do-it-yourself pizza for lunch, dinner and for the late night cravings.
Café Promenade
Cafe Promenade offers coffee 24 hours a day, as well as pastries in the morning and small sandwiches during the rest of the day.
Jazz on 4
Allure's Jazz on 4 lounge is located on deck 4, as the name implies. It doesn't have its own bar, but waiters come through and provide the passengers with drinks. There are no food options.
Boardwalk Dog House
The Boardwalk Dog house offers excellent hot dogs, with a variety of sausages, wieners, and brats and your choice of toppings.
Vitality Café
The Vitality Café is at the entrance of the spa and fitness center. It provides passengers with low-calorie snacks and smoothies.
Cupcake Cupboard
The name says it all. Cupcake Cupboard sells specialty cupcakes for $2.50 each (and $1.50 for mini cupcakes).
Boardwalk Donut Shop
Allure's doughnut shop is only open from 7 am to 11.30 am. Better get there early if you want doughnuts and coffee for breakfast.
Wipe Out Café
The mini-version of the ship's buffet, it offers fast food, including burgers, tacos, and just a few more items. You don't get nearly the selection here that you would at the Windjammer.
Ice Cream Parlor
In the Ice Cream Parlor passengers can get any one of a variety of flavors starting at $1.95 per scoop.
iCafé
The main internet café on the Allure of the Seas is actually located in the game room, Seven Hearts. There are other hubs to be found on decks seven and nine.
Starbucks
Allure's Royal Promenade features the first Starbucks on a cruise ship. It's hard to believe it took this long, actually. The café offers the standard coffee menu and snacks found onshore, with a la carte pricing (almost the same prices as on-shore). It's open from 7 am to 11 pm.
Concierge Floor / Club Floor
The Concierge Club is on deck 11, next to the library. It overlooks the Boardwalk and has a great view over the Aqua theater. The concierge lounge is only accessible to Diamond Plus and Pinnacle club member of the Crown & Anchor Society, as well as passengers reserved in suites (except junior suites).
Children's Areas
The Adventure Ocean, a children's area, is located on deck 14. It includes several rooms: a theater, a science lab, and a workshop (for jewelery making and scrapbooking). Royal Caribbean is also offering a new nursery service, Royal Tots, where parents can hire a nanny for their babies, enjoy a night out, and even get a phone to check in with the nanny while they're out. For older kids, the Allure has the teen area, including Fuel disco, the Living Room lounge, the back deck, and the video arcade.
Conference Rooms
Four conference rooms are available on deck three, and can be booked through Royal Caribbean.
Libraries
The Allure of the Seas has one library on deck 11, right next to the concierge lounge.
Religious Services / Prayer Rooms
A bright and sunny prayer room is on deck 17, next to the Viking Crown Lounge. It is a calm and quite place, as you would expect from a chapel.
Allure of the Seas offers a wide variety of entertainment options, including the Broadway production "Chicago,' which is one of the top shows in the main theater. Also new to Allure's Amber theater is the acrobatic show "Blue Planet". Other shows include the "newly-wed" game show, dance performances, and a celebrity impersonation show called "Celebrity Showtime." All shows are free of charge, but it is highly recommended that you book seats in advance.
Studio B
Studio B is an ice rink that is open for free skating in the afternoon. At night, Studio B hosts several ice shows including one called "Ice Games".
Aqua Theater
Located on Boardwalk (deck six aft) is the Aqua theater. The most popular show here is "Ocean Aria", a Cirque du Soleil-like production with high-diving gymnastics. The pool here cannot be used by passengers, and remains covered when other shows are taking place at this venue (like live music, and Q&A with the captain).
Comedy Center
The Comedy Center features stand-up comedy shows—some of them for adults only.
Carousel
On the Boardwalk is an old-fashioned carousel with horses and carriages that can be fun for kids and grown-ups alike.
Movie Theater
Allure's main Amber Theater is equipped for 3D movies, but Royal Caribbean also shows other features at the huge screens by the Aqua Theater.
Arcade
The arcade on the Allure is pretty big and has plenty of games for young and older gamers.
Gaming
The Allure of the Seas organizes several Bingo and card games during the voyages.
Lectures & Classes
The Allure doesn't offer many classes, but there is a cupcake decoration class for $22 per person.
Allure's casino is huge. It boasts hundreds of slot machines and a number of tables with card games. One side of the casino allows smoking, while the other side is a smoke-free area.
Hundreds of slot machines, starting with penny slots, are found on the casino floor. Various poker games, as well as blackjack tables, are located in the casino. The casino housed two roulette tables and two craps tables.
The bar in the casino will make you any drink you want, but the drinks aren't free for gamblers like they are in Las Vegas (all drinks are sold at regular bar prices).
The more you play the slots, the more points you can earn towards some nice rewards. Rewards can be as small as a key chain, or, if you earn enough points, as large as a dinner at Chops Grille.
The Adventure Ocean, a children's area, is located on deck 14. It includes several rooms: a theater, a science lab, and a workshop (for jewelry making and scrapbooking). Royal Caribbean is also offering a new nursery service, Royal Tots, where parents can hire a nanny for their babies, enjoy a night out, and even get a phone to check in with the nanny while they're out. For older kids, the Allure has the teen area, including Fuel disco, the Living Room lounge, the back deck, and the video arcade.
Guess Store
Allure of the Seas introduced the first flagship Guess store at sea, in the Royal Promenade, with designer handbags, watches, jewelery, sunglasses and clothing. The prices are not much lower than on land, but at least you do get everything duty free.
Solera
Solera sells designer perfumes and make up, as well as creams and lotions.
Willow
Willow has clothing, accessories, and shoes.
Regalia
Regalia is Allure's jewelry store, and features sales and yellow rubies.
Breeze
Breeze is one of the stores located on deck 16, right by the arcade, and sells Royal Caribbean branded sports and surf attire.
Focus Photo
Focus Photo is Allure's photo gallery and located on deck 6, opposite of the Schooner bar.
The Shop
The Shop sells duty free alcohol, cigarettes, and cigars.
Britto - Coach
Coach offers designer handbags. Britto, next door, has luggage and nicknacks designed by the artist Romero Britto.
Pinwheel
Pinwheel offers kids clothes from Hello Kitty and some other comic heroes, but most of it is from Hello Kitty.
Pets at Sea
At Pets at Sea you can choose an animal and stuff it right there.
Smile
Smile is another photographic studio where passengers can dress up in different costumes or just take nice portraits.
Others
Sea Trek sells diving gear and classes, and is located on deck 16.
Candy Beach
Candy Beach has a huge selection of different toffees, truffels, and other candy.
Star Pier
At Star Pier you can buy designer sports and beach clothing and accessories from Lucky brand and others.
Staff
Overall the staff of the Allure was very friendly and attentive. We did run into a a few difficulties at the main restaurant, and we were not impressed with the way the head waiter handled the situation. Our table waiter, however, was great, and handled the problem without complaint. As with most cruise lines, waiters and bar tenders do work in different places throughout the day.
Tipping
Royal Caribbean does not include tips in the final bill, so you have to tip waiters and stewards yourself at the end of the voyage. The line recommends $3.75 per passenger per day for the dining room waiter; $2.15 for the assistant waiter; $5 for the room steward and housekeeper; and 75 cents for the head waiter. Instead of tipping in full at the end of the trip, you can always tip the bar tender or your steward with cash—which may get you some better service during your voyage. The line also gives passengers the option of having the gratuities billed to their onboard account.
Dress Codes
The dress code throughout the voyage is "smart casual" on most nights for the main dining room and most other restaurants. Chops Grille and 150 Central Park do ask you to dress in more formal attire, however. Depending on the length of the trip, Allure of the Seas also has formal nights where everyone dresses up for a chance to meet the captain of the ship.
Loyalty Programs
After one cruise with Royal Caribbean you become eligible for entry in the Crown & Anchor society as a gold member. Members gain one point for every night on a cruise, or double points if you stay in a suite. The more you cruise with Royal Caribbean, the more points you get—with 30 points you are elevated to Platinum status, at 50 points Emerald status, etc. Pinnacle Club is the highest status level, and it requires 700 points to achieve this level (that's 100 seven night voyages in a normal room). Members get different benefits, like on-board credits, parties, and special offers at the spa, stores, or internet service.
General Safety
The mandatory safety drill is held on embarkation day and the crew has a second drill during the voyage. Emergency exits, life jackets, defibrillators, and fire extinguishers are located all over the ship, while lifeboats are located on deck five.
Clinics
The clinic is located on deck two aft and is open from 8 am to 11 am and from 4 pm to 7 pm. If you need treatment here you can expect to pay a fee of around $90.
Smoking Regulations
Royal Caribbean ships are all non-smoking, except for designated public and private smoking areas. All cabins are smoke free, but smokers are allowed to have a cigarette on cabin balconies (provided you have one). Cigar and pipe smokers have their own designated area.
Meet the tester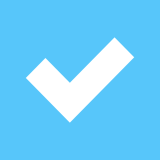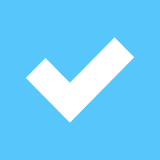 Anonymous Cruise Editor
Editor
@
Anonymous is a valued contributor to the Reviewed.com family of sites.
Checking our work.
We use standardized and scientific testing methods to scrutinize every product and provide you with objectively accurate results. If you've found different results in your own research, email us and we'll compare notes. If it looks substantial, we'll gladly re-test a product to try and reproduce these results. After all, peer reviews are a critical part of any scientific process.
Shoot us an email