One distinction Disney Cruise Line offers from other lines is its rotational dining. Instead of being seated in the same restaurant nightly, there are three main dining rooms— Triton's, Parrot Cay and Animator's Palate. Each cabin is assigned to one of these three, 462-seat venues every third night. The neat trick is that the waiters from our first night followed our table each subsequent evening, and the bonding that goes on between kids and their doting servers was a delight to watch. On several theme nights of our cruise the menu was the same at each restaurant, but overall we felt the meals turned out at Triton's might be a little better; this is also a more upscale room for dining.
We found the Beach Blanket Buffet to be a problem area for the ship. The buffet eatery turned out some good, sometimes unusual food, but the crowding at breakfast and lunch was a turn-off. There are snack-bar type eateries— Pinnochio's Pizzeria and Pluto's Dog House serving you know what, while Goofy's Galley had more healthful light meals.
Palo is Disney Wonder's one specialty restaurant, an Italian eatery. The food is solid, service refined, and the views are splendid, making the surcharge ($20) reasonable. We recommend it for a dress-up night away from the kids (the restaurant is restricted to 18 and up), or for the very satisfying brunch served on sea days. Reservations at the beginning of your cruise are advised.
We did not evaluate the quality of children's meals, but they appeared to be pretty much par for the course for undemanding palates. A children's menu was available at all restaurants (other than Palo), with the expected fare: Macaroni and cheese, corn dogs, grilled cheese sandwiches, all served with choice of mashed potatoes or fries, and vegetable of the day (offerings were more diverse at the buffet). But we found lots of kids enjoying the ability to order from the regular menu.
A late night, Pirates IN the Caribbean-themed buffet was held towards the end of our cruise, on Deck 9. And tasty nibbles were always available in the (adults-only) Cove Café.
Sequestered just past the adults-only Quiet Cove, the Vista Spa was a pampering retreat—another area where parents could dodge familial obligations for a couple hours. The facilities are beautifully conceived, with extensive use of mosaic tiles and a lush color scheme we'd call Floridian lite. Overall, a very restful space to chill out.
As with many spas as sea, it's managed by Steiner Leisure. Prices were on par with other cruise ships, but still higher at most quality resorts. Rates were discounted on port days, and other specials or multiple appointments also availed discount for some treatments).
Treatments included a variety of massages ranging $118 for 50 minutes to $249 for 100 minutes. Several treatments are available for couples. Most of the treatment rooms have sea views and there were three also Mediterranean-style spa villas, oversized rooms with whirlpool tubs, foot soaking, tea ceremonies and day beds (starting at $150 for one person, 105 minutes; $449 for two, 120 minutes).
The spa also included a Tropical Rain Forest, which has heated ceramic benches, aromatic steam rooms, and mist fog showers; a pass to use these facilities throughout a seven-day cruise was $99, or $148 for couples. There was also a couples massage workshop held one evening, $60 per couple.
There was a bright full-service salon, where hair and nail services were performed. A new one for Disney Wonder was Ice Cream Manicure and Pedicure, priced $50 and $60 respectively, treatments using various ice cream and sherbet for soaking, buffing, exfoliating and massage—bring your own sprinkles. We'll try that one next time.
Although the Vista Spa's gym isn't huge, it covered the basics quite well, in a well-maintained crescent-shaped room that overlooked the bow of the ship. We never had to wait to use the cardio equipment, which included the usual array of bikes, treadmills, elliptical machines, etc. (headsets were available for listening to the TVs mounted on these). There were also free weights and exercise balls.
There was a good selection of fitness classes, and a number of them—yoga, spinning, pilates—did not carry a surcharge (there was a fee for the 45-minute boot camp workouts—$69 for two sessions, $120 for four). Arrive early for these classes; space limitations meant a couple of them filled before the start time.
First setting sail in 1999, the Disney Wonder—and sister ship the Disney Magic—is a modestly sized throwback to the golden era of steamship travel. With its two bright red funnels (one just for show), the ship carries a wealth of design elements in the art nouveau style that gave our voyage an element of class and sophistication.
But the Disney Wonder is geared to the family demographic, and although there are appealing adults-only areas of the ship from which one can escape the ankle-biters, on a typical cruise, the Disney Wonder travels with upwards of 1,000 kids. We were intrigued to see how well Disney manages to balance the needs and expectations of such a diverse crowd, especially as other cruise lines have invested heavily over the last decade to court the very same family market.
Disney Wonder had seven dedicated bars around the ship (plus those at restaurants). Bar service could also be ordered at the pool areas and at the Walt Disney Theatre. The adults-only Cadillac Lounge was probably our pre-prandial favorite, with its sleek Detroit-inspired styling and live piano providing the perfect backdrop for martinis.
A 15-percent service charge was added to all drink orders. The minimum age for drinking was 21. There was no charge for soft drinks obtained at restaurants or from the dispensers at the 24-hour filling station just outside Beach Blanket Buffet.
Beer & Wine
The range of beers available, both on draught and by the bottle on Disney Wonder was somewhat limited. Prices ranged $4.25 to $5.25.
The wine list was also not long. Most were priced $40-$50, but a number of bottles could be had for under $30. Wines by the glass ranged from $5.75 to $11.75.
An expanded, Italian-focused wine selection was available at Palo Restaurant, including Super Tuscans like Solaia Marchesi Antinori and Sassicaia Tenuta San Guido.
Mixed Drinks
The ship's standard drink list included a selection of specialty martinis—$8.50 to $9.50 each. Featured cocktails were $5.75 each. Classic tropical cocktails like daiquiris, margaritas and mojitos were also available ($5.75-$7.50).
Drink Packages
Wine was sold in packages of three to seven bottles. If one shopped carefully, savings near 25 percent for seven bottles were possible. One did not have to drink a whole bottle each night; unfinished bottles could be re-corked and rotated to our restaurant for the following night, or taken back to the cabin.
Other drink packages were availed during embarkation, including 500ml bottles of water—12 for the price of 10, saving $3.50. Buckets of beer were six for the price of five. A 22-oz. Disney Cruise Line beer mug could be purchased ($14.95) with refills sold at the 16-oz. price. Room service also included beer and soda packages.
Non-Alcoholic Options
There were lots of non-alcoholic drinks on offer. Sodas in restaurants (Coke products) were free. Sodas, coffee, decaf, tea and hot chocolate were available at the beverage station outside Beach Blanket Buffet at all hours. The standard bar list included a Passion Fruit Freeze—a blend of juices and vanilla ice cream for $3.95—and a number of mixed drinks could be made virgin.
Not including suites, there are six different types of staterooms on Disney Wonder. Most feature Disney Cruise Line's unique "split" bathrooms—that is, sink and toilet in one half, sink and shower/tub in the other.
Inside Cabins sleep three or four and come in two sizes. At 184 square feet, Disney's standard units are slightly larger than the smallest cabins found on most ships. One important distinction from other cabins on the ship: Standard Inside cabins do not have the "split" bathrooms (though you still get a shower and tub). Deluxe Inside features the split bathroom, and comes in at 214 square feet. The next category, pricewise, is Deluxe Oceanview, which have a big round porthole window.
Cabins with balconies come three ways, starting at 268 square feet. Most economical is the Deluxe Oceanview with Navigator's Verandah, the distinction being that the balcony is semi-enclosed by the ship's exterior, framing the view. This means you won't have much of a view from inside the cabin, but the view from the balcony, when standing, is similar to that of other cabins with balconies. The Deluxe Oceanview with Verandah is the same size, but has a traditional balcony, while the Deluxe Family Oceanview with Verandah has a slightly larger interior (to sleep five), coming in at 304 square feet.
Suites are available in one-, two- and three-bedroom configurations, topping out with the Walt and Roy Disney suites, which each boast posh accents and Disney memorabilia.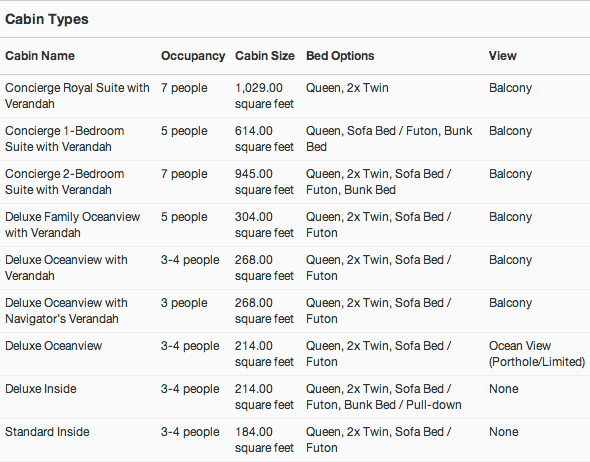 This was the Disney Wonder's all-purpose lounge, the first and last bar to open and shut each day. Located in between Triton's and Parrot Cay on Deck 3, it got busy just prior to the two evening dinner seatings, especially when a nice sunset was illuminating the oversized porthole windows. There were several sets of light live music each night and the lounge is also a venue for some of the many activities taking place each day—trivia contests, talent competitions, charades, etc. Immediately adjacent is the Internet Station.
The ship's standard drink list was available at the Promenade Lounge.
Promenade Lounge was open from 8 a.m. till midnight daily.
Opening off the main lobby behind a statue of Arial, the Little Mermaid, Triton's is where the designers let their art nouveau notions fly most grandly—the room is elegant with lots of swoops and curls, and a vaguely nautical theme. A sweeping mosaic depicting the characters from the Little Mermaid dominates one wall, with stained glass accenting others. We're not sure if it's intended or by default but the waiters (the same ones from the other main dining rooms) seemed to be a tad more formal, and the meals seemed to taste better—maybe it was just the beautiful room that inspired.
As one of Disney Wonder's three main dining rooms, we were assigned to dinner at Triton's every third night of the cruise.
One of our favorite meals on Disney Wonder was lunch at Triton's. This started with a bruschetta topped with healthy flakes of Parmesan and a drizzle of balsamic vinegar. For an entrée we thoroughly enjoyed the pan-seared tilapia, served on spinach and a tarn of cheese grits, ringed by a sweet red wine syrup. Breakfast here were good, if fairly traditional—Triton's offered the best route away from the clamorous Beach Blanket Buffet.
The ship's standard bar menu was available at Triton's.
There were two seatings nightly at Triton's, 5:45 and 8:15 p.m. Breakfast was served here daily from 8 or 8:30 to 9:30 or 10 a.m., and lunch was served from 12 noon to 1:30 p.m.
Goofy's Family Pool
At mid-ship on Deck 9, this was one of the busiest areas of the ship, the one pool that could be enjoyed by parents and kids together. Considering the number of water-lovers on the ship, the four-foot-deep pool was a bit small, and deck chairs were in high demand. A pair of small whirlpools were at one end of the pool, also usually full.
Overhead, a 24 × 14-foot jumbo LED screen nicknamed Funnel Vision offered movies and entertainment through the day and evening. Throughout our cruise the movies shown were Disney (and Pixar) classics: Sleeping Beauty, Ratatouille, Swiss Family Robinson, etc. Below the screen was an outdoor stage where some entertainment was offered. The stage was the focus of attention during the "Pirates IN the Caribbean" deck party, when the pool was covered and converted to a dance floor.
Mickey's Childrens' Pool
Located on Deck 9 aft, this pool was dedicated to youngest cruisers, a Mickey-shaped pool just one foot deep, with a bright yellow slide snaking into the pool. To use the slide, kids had to be between age 4 and 14, and between 38 and 64 inches in height. A crewmember staffed the slide when it was open. The area was packed throughout the day—though the kids didn't seem to mind.
An additional Splash Zone to one side was designed specifically for children under 3 wearing swim diapers; water depth here was just a couple inches, with playful fountains for endless entertainment.
There are no sun loungers here, just deck chairs and tables, many of which were in use by passengers dining at Pluto's Dog House.
Quiet Cove
One of Disney Wonder's designated adult hideouts, the Quiet Cove was not exactly hidden—it was perched right behind the spa on Deck 9 forward—but kids tended to stay clear, making this pool the best outdoor area for grownups seeking sun and quiet. The pool was the same size as Goofy's Family Pool (4 feet deep), and there were two small whirlpool spas flanking one end and Signals bar at the other. The sun loungers here are upgraded, with cushions and towels at the ready, and there were usually empty ones available.
Vibe
There are five designated kid zones on Disney Wonder, organized by age bracket. Vibe is the club for teens, age 13-17—the area was decidedly off-limits to adults and knee-high types, except for some fairly cool counselors that staffed the room. Occupying Disney Wonder's faux funnel at mid-ship, Vibe is the only area of Deck 11 accessible to the public. The facility looks like a college dorm, or the living room of the Friends TV show, with mismatched worn furniture and road signs adorning the walls.
A lot of the activities were unsupervised, including computers games, TVs, internet (at an additional charge) and board games, but among the scheduled activities were karaoke, dance parties, pizza and ice cream socials, basketball and a Hidden Mickey hunt.
Soft drinks were free, smoothies and other items were available for an additional charge.
Vibe was open from 10 a.m. (12 noon on port days) till 2 a.m. daily. The scheduled activities were helpfully listed in the daily Personal Navigator newsletter.
Edge
Edge was designed for tweens, age 11-14, and located deep on Deck 2. The space was primped with low-slung couches, bean bag chairs and lots of computer and TV monitors.
A number of the activities were unsupervised, including the kid-friendly computer lab, videogame consoles, tables for arts and crafts and the stock of board games, but among the scheduled activities were a cooking school, karaoke, bingo, crafts, Guitar Hero, plus pizza and ice cream socials.
Edge was open from 9 a.m. till 1 a.m. daily. The scheduled activities were helpfully listed in the daily Personal Navigator newsletter.
Oceaneer Club
The Oceaneer Club is an activity center on Deck 5, mid-ship, where children aged 3-12 could play in a Peter Pan themed area. There was the façade of a pirate ship with nets and a slide from the crow's nest, a child-friendly computer lab, a dressing room where kids could change into their favorite costumes, and plenty of toys and games. We loved the child-scaled restroom.
Scheduled activities were almost nonstop, and includes crafts, puppet shows, pirate face painting and pajama parties.
Hours varied, but Oceaneer Club was generally open from 9 a.m. till midnight daily. The scheduled activities were helpfully listed in the daily Personal Navigator newsletter. Access to the Oceaneer Club was restricted to children and their parents.
Oceaneer Lab
The Oceaneer Lab was an activity center on Deck 5, where children age 3 to 12 could play in a Buzz Lightyear themed area. In contrast to Oceaneer Club, which catered to the same age bracket, the Lab was geared more towards hands-on activities.
Among the scheduled activities were a cooking school, postcard making, a scavenger hunt, human bingo and make your own Disney nametag. Access to the Oceaneer Lab was restricted to children and their parents.
Hours varied, but Oceaneer Lab was generally open from 9 a.m. till midnight daily. The scheduled activities were helpfully listed in the daily Personal Navigator newsletter.
Flounder's Reef Nursery
The Disney Wonder is one of the few cruise ships with a proper nursery for the real young 'uns, age 3 months to 3 years. Rates are $6 per hour for the first child, $5 for each additional from the same family, and reservations were encouraged—a good idea when headed for shore excursions, the spa, or Palo for dinner.
We were told to bring our own diapers, wipes, bottles and milk or formula, sippy cups and jars of baby food as needed.
The nursery was open from either 7 or 9 a.m. each morning until 11 p.m. Diaper changing stations were also available on decks 1 and 3 aft, deck 4 forward, deck 5 inside the Oceaneer Club, deck 9 forward, and deck 10 aft. Basic care and feeding supplies—wipes, diapers, formula, food, pacifiers—were sold at Treasure Ketch.
Quarter Masters
The ship's arcade was a popular spot throughout the day and evening. Arcade Cards, starting at $10, could be charged to rooms.
Comfortably sized for two, and not too tight for three with the sofa bed deployed at night. Some units sleep four, using a pull down bunk in the ceiling. In addition to a bathroom split in two, a curtain can separate the bed and sofa, providing some privacy. One annoyance: at check-in, the ashtray on our balcony was filled with cigarette butts.
The queen size bed was really two twins pushed together, but a plush pillow-top made the split negligible. With 300-thread-count Egyptian linens, we slept very well. We wished upon a star for brighter bedside lamps, but the Blue Fairy didn't grant our wish.
The bathroom provides two separate stalls—one with a sink and toilet and a second containing another sink and a shower/bathtub, each with its own door. Combined, they offer more square footage than non-suite bathrooms on most cruise ships.
The tub was hardly full-size, but ample for bathing children. As a shower, it was definitely larger than what is offered in most cruise ships. In addition to soap, there were Disney-branded bottles of bath and body products, which we found above average compared to most cruise lines.
The bathroom was not without issues. There wasn't enough storage to hold an average travel kit. The shower's liner had a mildew stain several inches across (three days in, our cabin attendant replaced it unprompted). The showerhead was difficult to adjust. A sign invited us to "Be a friend to the earth and oceans" by re-using towels. Though we always left our damp towels on the racks, as instructed, they were still replaced daily.
The cabin is, naturally, designed with families in mind, including a unique feature: the Wave Phone, introduced by Disney in 2010. These handsets are used to stay in touch across the ship by voice or text. We could call one Wave Phone from another, or from our fixed cabin line. Additional units can be rented for $3.50/day. It's a nifty tool, but take heed: There's a $250 charge for lost or damaged phones.
There was plenty of storage for a party of three between the closet, under the bed, in several cabinets and drawers, and shelves.
In-room entertainment was fairly broad. In all, 17 movies played at pre-set times throughout the day, all releases from the last year, and all PG or PG-13; in addition, several channels were devoted (unsurprisingly) to Disney programs. Considering the extent of in-room entertainment, a larger screen would have been nice.
Our balcony was a nice place to while away the day, but unlike most cabins with verandahs on Disney Wonder, which have see-through railings, ours was enclosed by the ship's metal exterior rising to waist level. When seated we couldn't see the sea.
Overall, we really enjoyed our cruise on the Disney Wonder. Since arriving on the scene in 1998 Disney Cruise Line has polished its game to the point that—with a four-ship fleet—it has emerged as a formidable competitor to the bigger cruise names. Cabins are spacious by industry standards and boast the smart split-bathroom concept that works like a dream for families; free Wave Phones for communicating ship-wide are a great addition as well. The cabins also have a lot more design flair than is typical in the industry, guided by Disney Wonder's overarching art nouveau décor motif.
The specialty restaurant Palo is a treat for parents looking to have a night out.
Mealtime was usually rewarding, with varied menus that integrate a welcome measure of vegetables and seafood along with more traditional favorites (there were always safe options for fussier stomachs). Only a few dishes missed the mark, a better batting average than most of the major cruise lines. And the specialty restaurant Palo is a treat for parents looking to have a night out on the town, leaving kids to the reliable staff of "camp" counselors. The ship's gentle family ambience can be enchanting, stoked by a well-chosen crew that seems to genuinely enjoy the company of children; their interactions were cheerful and unforced, with servers entertaining families with magic tricks and mind-bending puzzles. However, some crewmembers seemed a bit green, and attention to detail was not always apparent; we suspect this was due in part to recent expansion that added the Disney Fantasy to the fleet.
Shows in the Walt Disney Theatre were solid, though aimed squarely at the family audience. But in a couple lounges we found PG-rated entertainment that, while not quite "adult," was still of high quality. We loved seeing movies in the Buena Vista Theatre, one of the best screening rooms at sea. In service of Disney Wonder's core demographic, it's worth noting a few things the ship does not have: There's no casino (though bingo is ever-present), no real disco, no indoor bar designated for smokers, and no library (though magazines were available at Cove Café).
For some, this will be a welcome atmosphere; others may chafe.
Disney doesn't let you forget who's running the show: From the wake-up calls that use a recorded greeting from Mickey Mouse, to the ship's horns, which blare a discordant version of the seven-note melody from "When You Wish Upon a Star" at sail-away, the company's branding is pervasive. In common areas of the ship, you'll be humming along to "Zip-a-Dee-Doo-Dah" and "Some Day My Prince Will Come" while an autograph session with Disney princesses commences with the kind of fanfare usually accorded to elder statesmen. For some, this will be a welcome atmosphere; others may chafe. In the end, the passenger make-up is self-selecting and it involves a large percentage of newbie cruisers who are along for the Disney ride, not necessarily for the cruise experience or any particular destination. Veteran cruisers may be put off by the number of novice travelers and their casual attire.
Promenade Deck
This was the big walkway that wrapped around the entire ship, on Deck 4. This was also the ship's jogging course—three laps around this deck equaled one mile. A shuffleboard court with equipment was on both port and starboard sides.
Wide World of Sports Deck
Sitting at the forward end of Deck 10, this netted area of the ship had equipment for basketball, soccer, table tennis and Foosball. For most of the day and into the evening it was fairly packed with kids, with various tournaments announced in the daily Personal Navigator newsletter.
Deck 10
The Wide World of Sports area occupied the forward section of Deck 10, but the further we got away from that frenetic area, the quieter things got. There were lots of deck chairs at mid-ship, but towards the rear of the deck, a sign instructed us not to bring sun beds to that area (perhaps for fear Palo diners might see us!).
One night of the cruise is designated at Pirates IN the Caribbean night, and pirate outfits are encouraged. A themed menu takes over the dining rooms (other than Palo) and eye patches and ; a 45-minute party on decks 9 and 10 culminates in fireworks and a flyover by Mickey Mouse (we were told that, for environmental considerations, the fireworks are curtailed on Alaska cruises). For dancing amid the crowd, stick to Deck 9; for the best view of the fireworks and Mickey, aim for Deck 10.
Aft Overlook
Tucked away on Deck 7, this deck has sun loungers and little else, not even a soundtrack. Its hideaway location—not shown on any ship maps—means it can be a good spot to escape the crowds. The deck is closed from 7 p.m. to 7 a.m.
When Disney Wonder debuted, and we heard about Animator's Palate, we thought the concept—a black-and-white restaurant that turns to vivid color over the course of dinner—was a nice tip of the hat to Disney's animators. During the 75-minute "show," video screens depict scenes from Disney films while music swells; then the lights dim and Mickey emerges in Sorcerer's Apprentice garb as the room bursts into color.
But the execution falls short, more bombastic than magical. If the food were poor, we'd say it was trying to divert us the dining; instead, we found the reverse to be true—the show begs for attention and distracts from fairly decent food, the waiters hustling to stay in step with the pre-determined timing of the show. Given the creative wizardry available to Disney, this venue seems overdue for a more imaginative implementation. Unfortunately, we seem to be a minority opinion.
The menu at Animator's Palate skews Californian, with references to Asian and other cooking styles. For an appetizer, we loved the wild mushroom risotto, the rice nicely firm and the mushroom flavors bold; the porcini bread stick that accompanied could have used a bit more heft and crunch. The confetti tomato salad showcased flavorful tomatoes with a light pesto drizzle. For entrée we enjoyed the lemon-thyme marinated chicken breast, which sat on a mound of root veggies and mashed potatoes; and the phyllo-wrapped salmon fillet joined by green peas. For dessert the warm apple crumble was fine, finished with a big dollop of vanilla ice cream.
The ship's standard bar menu was available at Animator's Palate.
There were two seatings nightly, 5:45 and 8:15 p.m.
An important issue should be noted when considering a cruise on the Disney Wonder. When this ship (and sister Disney Magic) was conceived, Disney execs estimated that passenger makeup would be 60 percent families, 40 percent couples. Whether that was an incredibly optimistic projection or a whirl through Fantasyland, we can't say, but we estimate that couples traveling without children probably made up less than 5 percent of the passengers on our cruise.
With many kids sharing rooms the Disney Wonder is a lot more crowded than other ships of this size.
If Disney Wonder were occupied at only two to a cabin, it would offer a relatively average passenger space ratio. But most cabins sail with three to five sleeping in them, and with that many kids sharing rooms the Disney Wonder is a lot more crowded than other ships of this size. The throngs come in waves—there were times when we enjoyed the 268-seat Buena Vista Theatre in the company of barely a dozen others or had the Cadillac Lounge to ourselves; but at the Beach Blanket Buffet, Mickey's Childrens' Pool and Goofy's Family Pool, the congestion can be overwhelming. And our messy disembarkation was a pile-on.
To Disney's credit, the adults-only areas, including the Quiet Cove pool and Outlook Bar, were never crowded on our sailing. And this brings us to a key asset of a cruise on the Disney Wonder: Despite the wide range of ages being catered to, the Mouse manages to keep things humming smoothly for all. To be sure, the Disney Wonder is not a good cruise for anyone allergic to lifesize cartoon characters or princess sightings, and it would be anathema to those who don't enjoy the presence of kids or need a casino close by. But, relative to the competition, the Disney Wonder delivered a high-quality, professional cruise experience.
The Disney Wonder isn't cheap. Leaving out high-end luxury cruise lines, similar itineraries on the major lines almost always cost less than sailing with Disney, especially during school holidays.
One other consideration worth highlighting is that the Disney Wonder isn't cheap. Leaving out high-end luxury cruise lines, similar itineraries on the major lines almost always cost less than sailing with Disney, especially during summer and school holidays. Several other companies deliver a quality family product—sans Mickey and Minnie—and their cruises are usually priced at least 25 percent less.
We did not stay in the rest of these cabins, but we have summaries here provided by Disney Cruise Line. Note that any photos on this page may be provided directly by the cruise line and not our reviewer.
Standard Inside
_With a Disney Cruise Line Standard Inside Stateroom, "standard" comes with substantially more! Enjoy more space than you'd find on most other cruise ships in a room befitted with custom-designed furnishings and charming nautical appointments. Make yourself comfortable in an ample seating area complete with a beautifully upholstered couch, desk and television set. It's the perfect place to spend quality time with your family or to unwind after an exciting day at sea or at port. The polished bathroom is fitted with a shower and a tub, and a spacious closet features room aplenty for all your belongings. At night, retire to a bed that's fitted with luxury linens and separated from the seating area with a convenient privacy curtain.
Deluxe Inside
A deluxe room offers you more space for family activities and relaxation than is offered in a standard room. Find a perfect blend of luxury and down-home comforts within your Deluxe Inside Stateroom. Sprawl across the cushions of a beautifully upholstered couch to watch television or first-run movies, or enjoy your morning coffee and daily news at a handsome desk. Fetching nautical fittings and furnishings set the mood for a true high seas escape. When night falls, a cozy bed is waiting for you, with a privacy curtain separating the sleeping area from the activities in the seating area, so your family can rest or play with minimal disruption. You'll also enjoy the convenience of a split bath with a tub, shower and 2 separate sinks.
Deluxe Oceanview
The deluxe room features substantially more space than you would find in a standard room and decor that reflects an elegant nautical motif. Relax in classic maritime style within an environment that offers generous room to spread out and unwind. Watch television and first-run movies in a seating area that includes a handsomely upholstered couch and a sleek and sturdy desk. When it's time for sleep, a luxurious bed awaits, shielded from the activities in other parts of the room by a convenient privacy curtain. These sumptuous private quarters are decked from ceiling to floor in fine-looking furnishings that will please any sea-farer. Best of all, your Deluxe Oceanview Stateroom allows you and yours to be dazzled by incredible sunrises and stunning sunsets through bright portholes, all from the comfort of your room. Of course, you also enjoy the convenience of a split bath, ample storage space and unparalleled Disney service.
Deluxe Oceanview with Navigator's Verandah
A Disney Cruise Line Deluxe Oceanview Stateroom with Navigator's Verandah is a spacious accommodation that's specially themed and decorated for adventurous sea-farers. You and your family (of up to 3) can enjoy fun and comfort in a room that features teak siding, imported tiles, antique-style maps on the walls and a unique and intimate verandah. In these spacious quarters, find your stay enhanced by the beautiful details that mark the room's nautical decor, and the remarkable concessions made towards maximizing comfort. An ample seating area contains a television set, couch and sturdy desk. Sprawl out for quality time with the family, or retire to comfy beds at the end of the day, separated by a convenient privacy curtain. A split bath with a tub, shower and separate sinks makes your nighttime routine a breeze, even with multiple family members in the same space. Unique to this stateroom is the distinctive verandah, which is enclosed for added privacy and features a large open-air porthole set in a solid white wall above the railing.
Deluxe Family Oceanview with Verandah
A Disney Cruise Line Deluxe Family Oceanview Stateroom with Verandah is a richly appointed and spacious accommodation tailored for families of 5, featuring an elegant maritime motif and more square footage than you would find in a standard stateroom. Relax in private quarters fitted with beautifully antiqued fixtures and furnishings and a private verandah for magnificent views of the sea. A Deluxe Family Oceanview Stateroom with Verandah features the pleasant comforts of home. Stretch out in a seating area to watch TV and first-run movies from a comfortable couch, or settle down for an evening of quality family time. When the day is done, nestle into plush beds for restful nights on the high seas. The seating and sleeping areas can be separated with a heavy privacy curtain for greater intimacy, and the entire space is decked from ceiling to floor in charming nautical touches. You also enjoy the convenience of a split bath, complete with a luxurious tub and separate sinks that allow for 2 people to use the space at the same time. Best of all, the Deluxe Family Oceanview Stateroom with Verandah features spectacular sea vistas from the private balcony, which features furniture, plexiglass or solid whitewall railing and child locks for safety.
Concierge 1-, 2- and 3-Bedroom Suites with Verandah
Disney Cruise Line Concierge Suites are our most spacious, luxurious and upscale stateroom options offered aboard the Disney Magic and the Disney Wonder ships. They are best suited to Guests seeking a premium cruise experience in the most sophisticated of accommodations.
Treasure Ketch
There were two main stores on Disney Wonder, both located in the lobby for the Walt Disney Theatre, and they offered a good array of Disney-related merchandise, most of which wasn't available off the ship.
We found Disney-logo jewelry, spa products, wallets and belts, watches and lots of clothing and purses. There was a wall with a limited selection of fragrances from some of the major lines. Treasure Ketch also sold sundries, including razors, deodorants, pain relievers, sun block, contact lens solution, baby supplies, camera batteries, etc. Even swim goggles were in stock.
Mickey's Mates
The second of the ship's two main stores, Mickey's Mates had even more of the Disney character and cruise line merchandise, much of it aimed at younger passengers.
This store was awash in princess and pirate outfits plus costumes and T-shirts for other characters. Disney plush toys, Disney games, Disney Wonder model ships—and most of it would not be easily found off the ship.
Radar Trap
Disney Wonder's duty-free liquor store is a handsome little shop that was pretty quiet most of the time. That might be because liquor purchased on-board cannot be opened until after disembarkation. Still, the duty-free prices availed some attractive deals on vodka, scotch, tequila, whiskey, gin and rum. The cognac prices were particularly eye-catching. Cigarettes and cigars were available here as well, also for use after the cruise.
Vista Gallery
Disney Wonder's informal art gallery was better than what we've seen on some ships. All of it depicted various Disney/Pixar characters and scenes, and many featured the Disney Wonder.
Although there was a fair amount of original artwork, the best pieces were available as giclées (reproductions)—good mementoes, but none too cheap.
Shutters
A crew of photographers was present to document every inch of the voyage. The images were displayed in this space above the Promenade Lounge. No-obligation private sessions could also be scheduled.
In addition to selling the photos, Shutters sold camera gear—Pentax, Leica and Olympus point-and-shoots, binoculars, and a few accessories.
Although martinis can be made at most bars on the Disney Wonder, the Cadillac Lounge is the place to order one. It not only has an expanded martini and champagne selection, but the swank décor is a seductive immersion into late 1950s Detroit car culture. White fins, red tail lights and leather seats gave Cadillac Lounge its sex appeal, while the piano went live each evening to provide soft background sounds.
In addition to the ship's standard cocktail menu, Cadillac Lounge was the place to go for specialty martinis and more refined drinks. Signature cocktails included the Limone Basilico (vodka, limoncello, muddled basil), the Balsamic Grande (vodka, aged balsamic vinegar, strawberries) and the Elderbubble (vodka, St-Germain, raspberry purée, Taittinger Champagne); prices ranged $9.25-$10.50.
The upgraded wine list included quality champagnes by the glass; bottles of champagne ranged $69-$499.
Cadillac Lounge was open from 5:30 or 6 p.m. till midnight. The minimum age was 18.
Sitting at the end of Route 66, the adult-oriented section of Deck 3 forward, this dark, subdued lounge was overlooked by many cruisers. Aptly named, Diversions serves as a sports bar and game center—among the scheduled activities were trivia games and Wii challenges, and there were tables with built-in backgammon and chessboards (other board games were available). In the mornings and some early afternoons it was a quiet, untended spot to enjoy a book. Rudimentary nibbles were set out at happy hour—buffalo wings, hot dogs and chips.
The ship's standard drink list was available at Diversions.
Bartenders staffed Diversions from noon till midnight, though it opened later in the afternoon on port days.
Uncle Walt can charge a premium because there's a sizable herd that will pay extra for the Disney treatment. But for families considering a cruise vacation, if itinerary and price are not a consideration, the Disney Wonder delivers the goods. And we know a few adults without children who might also find the Disney Wonder an enchanting experience.
We found the typical amenities well represented, including safe, flat screen TV, mini-fridge and quality bathroom products. But several features cater to the family market, such as Wave Phones that can be used to stay in touch with roaming kids and extensive child-friendly entertainment offerings on the TV channels. A few things we didn't find: a stocked minibar, make-up mirror, or bathrobe.
In addition to the ship's pricy laundry services, self-service, coin-operated laundry facilities were offered on decks 2, 6 and 7; irons and ironing boards were available here as well. Ice could be delivered to the room, but we didn't discover this till finding it on the room service menu.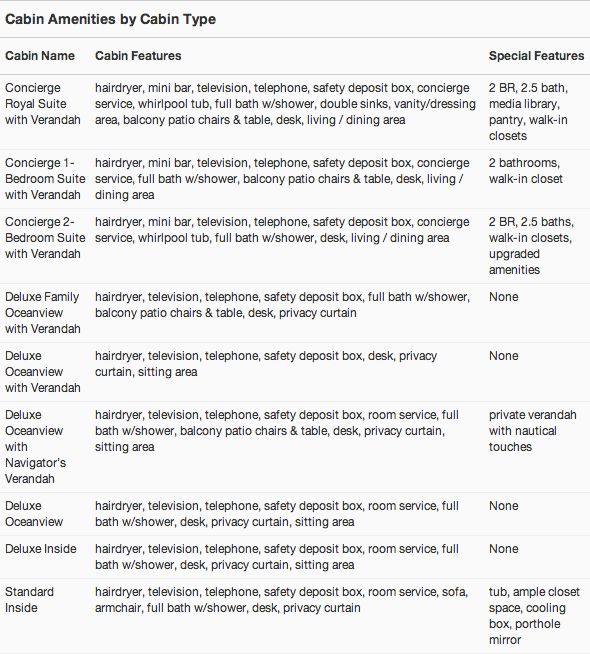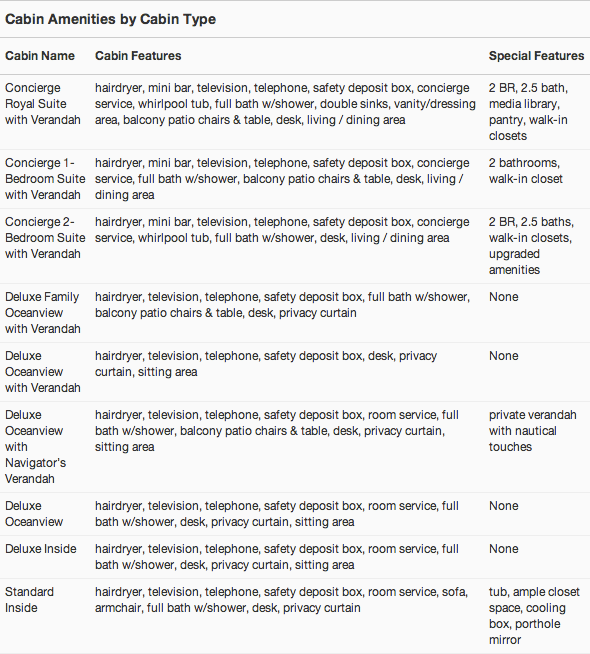 Walt Disney Theatre
The Walt Disney Theatre is an attractive venue seating 977 guests. The big shows are put on here, and they're fairly impressive, though we were disappointed that there's no live orchestra; it's strictly a recorded soundtrack for performers to sing to. Although seating is tiered, there's no balcony, so seats in the rear are a fair distance from the stage.
A small snack bar called Preludes is open just before showtime, selling popcorn and candy, sodas, and there's a full bar.
The line-up started with The Golden Mickeys, a tribute to some of Disney's animated films and songs. The staging is attractive, the singing and dancing solid, and the kids loved it. The same could be said for the Toy Story musical, featuring new songs written for Disney Cruise Line. The third production was—surprise—a tribute to Disney classics. Again, sets and performers were quality, though it helps to have a kid at your side.
Each of the one-hour stage shows were performed two or three times in the afternoon and evening on one day. On other nights there were standup acts held here—a juggler-comedian one evening, ventriloquist-comedian another.
Buena Vista Theatre
One of our favorite places on the ship, a proper 268-seat cinema on Deck 5 that feels like a plush Hollywood screening room transported into the art deco era. Sight lines are excellent throughout (a steep rake for seating helps), and the projection quality was bright and crisp.
A snack stand was manned at showtimes, offering bagged popcorn, beer, soda and candy for sale.
The films screened were mostly releases from the previous three to six months, but a few were Disney classics, generally played during the day. One evening, a major Disney release played the same day it opened in theaters (due to high demand, this was screened in the larger Walt Disney Theatre as well). Four films were presented in 3-D; the schedule did not include any R-rated features.
Studio Sea
This venue, set up a bit like a bar with seating areas, was a catchall space for other types of shows and activities that didn't fit elsewhere. There are director chairs and makeup mirrors (to make it look like a television studio), and billboards advertising Disney-produced shows. The outsized marketing was a bit blatant for our taste.
Entertainment varied here—some was geared towards adults, but most designed for all ages. On the family end, we saw a napkin-folding demo, a dance party, karaoke and a game show called Who Wants to be a Mouseketeer. For adults, there were presentations by reps from the Disney Vacation Club and cooking demonstrations.
WaveBands
With décor and lighting inspired by the guts of an old transistor radio, WaveBands was Disney Wonder's go-to spot for dancing. The lighting resembles both oversized glowing circuit boards and undersized radio towers with bolts of lightning. It's a quirky room, with a dance floor and small stage at the front, wrapped by booths and tables. The ship's standard drink list was available at WaveBands.
This multi-purpose venue was used for stand-up comics, magicians, jugglers and even a hypnotist. The quality of the performers here was excellent, and the material skewed to adults after 9 p.m. A few game-show type contests were also staged here.
During the day and early evening, Wave Bands was open only during scheduled events. Around 9:30 p.m. it was open for DJ dancing, but this usually petered out by midnight.
The third of Disney Wonder's main dining rooms, Parrot Cay is adorned with playful fretwork, ceiling fans and bamboo furniture—a theme park-worthy interpretation of the Caribbean. It's a fun, less formal room than Triton's, with a few good dishes on menu.
As one of Disney Wonder's three main dining rooms, we were assigned to dinner at Parrot Cay every third night of the cruise. This is also where character breakfasts are held—we had a specific morning assigned to us for this meal (and a photo with Minnie Mouse to prove it).
Most nights, an island-themed menu was on offer, with spices leaning forward (we were unsurprised that the "sizzling spicy jerk sauce" didn't pack heat we've wilted over in Port Antonio). Though the chefs played it safe, we found a tasty grilled rib-eye of beef, a delicious shrimp and avocado salad, and a serviceable half roasted chicken.
During the captain's dinner (one of three theme nights, when all three restaurants shared a menu) we ordered the baked lobster tail-neither the most succulent nor the toughest we've had, but the flavor was okay. A salad of grilled vegetables and bresaola was interesting, as was the seafood salad, with nice chunks of lobster, shrimp and scallops, though heavy on the dressing.
On a couple mornings of our cruise a breakfast buffet was available. The spread looked about the same as Beach Blanket Buffet, but without the crowding issues we found there.
The ship's standard bar menu was available at Parrot Cay.
There were two seatings nightly, 5:45 and 8:15 p.m. Buffet breakfast was served here on some days (8:30 to 11 a.m.), as was lunch on select days (12:15 to 1:30 p.m.).
Internet Station
Disneys Wonder's internet station was a collection of nine PCs in a walled-off area of the Promenade Lounge. The facility was not staffed, but there were printers for those who needed them (.25 cents per page).
Basic internet rates were .75 cents per minute, whether using the ship's computers or your own laptop, with packages available that brought the per-minute price down (100 minutes for $55, etc.).
Lobby Atrium
The Disney Wonder's main entryway was here at Deck 3 mid-ship, a three-story space topped by a Dale Chihuly chandelier made of faux glass (real glass is too heavy to be safe at sea, we were told on the ship tour, so lightweight acrylics were used—look closely and you'll see it doesn't quite have the gleam of real glass).
The Guest Services counter (or front desk) was here, along with a desk for booking shore excursions, which Disney calls Port Adventures. A number of character greetings took place in the lobby, announced in the ship's daily newsletter, and this was also the main entrance to Triton's restaurant.
On disembarkation day, this area was jammed to the gills.
The ship's daily newsletter, Personal Navigator, is packed with details about events transpiring around the ship; it was delivered to our room each night. Of particular note was the listing of scheduled character appearances—dedicated autograph seekers or paparazzi should pay close attention to maximize their face time. And we appreciated having adult- and youth-oriented events broken out separately. The newsletter format is a bit cluttered—we found ourselves discovering lots of tidbits in tiny type that we overlooked earlier.
Staff
Without exception, the crew on Disney Wonder seemed to be chosen for outgoing, upbeat personalities, and their ability to interact with children. Waiters went out of their way to accommodate special requests in restaurants, and performed magic tricks and engaged us with brainteasers suited for all ages. There was quite a bit of disorganization with drink orders at Parrot Cay our first night, but this was not a recurring theme.
Our cabin was generally looked after well, but with its dirty ashtray and mildew-stained shower curtain, it was not quite ship-shape when we arrived (these issues were soon taken care of).
One area we felt let down was during final checkout. While the embarkation process went smoothly and efficiently, disembarkation on the last morning was chaotic. Maybe procedures were in place that guests (hundreds of them) disregarded, but decks 3 and 4 were clogged with bodies, many of them little ones, with luggage filling in any unused spaces. The gleeful pop music blaring in the lobby didn't help.
Tipping
The tipping guidelines on Disney Wonder were comparable or slightly higher than those of other lines—a total of $12 per day allocated toward dining room server ($4), assistant server ($3), head server ($1) and cabin steward ($8). Parents should be aware that the recommendations are per person, regardless of age. The day prior to disembarkation we were provided envelopes for gratuities; we could provide the tips in cash or charge them to our room account in exchange for tip vouchers. We noticed some parents giving the tip envelopes to their children to give to the crew.
For bar service a 15 percent service charge is automatically added onto all beverage tabs. Tips for spa staff are left to the discretion of guests.
Dress Codes and Alcohol Policy
Overall, attire on Disney Wonder is fairly casual. There are formal nights—two on our seven-night cruise—when dress pants and shirt for men (jacket optional), dress or pant suit for women are "suggested." But this guideline was overlooked by many. Still, there was a happy minority that enjoyed dressing up on these evenings.
The one place where a dress code was strictly enforced was Palo: Dress pants and shirt for men (jacket optional), dress or pant suit for women are "required."
One night of the cruise is designated at Pirates IN the Caribbean night, and pirate outfits are encouraged. A themed menu takes over the dining rooms (other than Palo) and eye patches and bandanas were evrywhere; a 45-minute party on decks 9 and 10 follows. Disney pirate-themed attire was for sale in the shops.
Disney Cruise Lines allows guests to carry their own alcohol on board at check-in, but it must be brought aboard in carry-on luggage. It cannot be consumed in lounges or public areas. A corkage fee of $20 per bottle is charged for any personal wine opened in Palo. The drinking age on Disney Wonder is 21.
Loyalty Programs
The frequent cruiser program for Disney Cruise Line is the Castaway Club. Passengers become Silver members automatically after their first cruise and the benefits include separate cruise terminal check-in area and a stateroom gift.
Guests are elevated to Gold status after the fifth completed cruise, which avails early booking opportunities ahead of the general public, a private onboard reception event, and earlier access to online booking tools for future cruises. After the tenth cruise, guests are elevated to the Platinum level with additional benefits.
This is the bar that serves the adults-only Quiet Cove.
The ship's standard drink list was available at Signals.
Signals was open from 9:30 a.m. to 10 p.m. (till midnight on the Pirates theme night). On some nights, Signals was designated as the Cigar Club at 9 p.m.
This venue, essentially the only full-service buffet on board, is inadequate to handle the mobs that swarm through every morning and at lunch on sea days. Although there are four lanes and we moved through them fairly well, there are kids bolting in all directions, indecisive eaters in line, and sticky floors (spilled soft drinks, we assume) were a regular occurrence. We never had a problem finding a table, especially when the weather cooperated and we could grab one on the outdoor aft deck—maybe everyone else was similarly looking to vacate tables as soon as they were finished.
That said, we always found tasty items at the buffet, along with a number of middling dishes that were easy to dodge. The spread is not big, but it is diverse, and most of the lunch and dinner selections change daily. And a word to the wise: a nearly identical buffet breakfast was available on some mornings in Parrot Cay, with fewer people and considerably more breathing room—check the daily Personal Navigator for hours.
At breakfast, most of the selection was predictable, but good. The lunch and dinner selection was pretty strong, and evolved over the cruise.
There were drink stations at the end of the serving lines that featured Minute Maid apple and orange juice dispensers, along with soda, coffee, tea, and milk (skim, low-fat, whole and chocolate). Soda, coffee, decaf, tea and hot chocolate were available at the beverage station outside the buffet 24 hours—sometimes the coffee here was not very hot.
The buffet is open daily for breakfast from 6:30 or 7:30 to about 10:30 a.m. Lunch is served from 12 noon to 2 p.m. and dinner from 6:30 to 8:30 p.m.
The Disney Wonder's sole surcharge restaurant serves delicious northern Italian meals. Although seafood offerings showcased a lighter touch, the rich cooking style is fairly heavy. But every dish we tried was satisfying, and all of it prepared to order and served with finesse. As such, we found Palo's $20 surcharge reasonable.
Palo is restricted to those 18 and up, making it a good choice for an evening away from the kids (there is also a wonderful brunch served on sea days, also priced $20). Note the strict dress code: dress pants and shirt for men (jacket optional), dress or pant suit for women. Make a reservation at the beginning of your trip—strongly advised for cruises of less than a week—and aim for a seating just before sundown to enjoy Palo's sweeping 270-degree views from Disney Wonder's top deck. On embarkation day, reservations could be made at Wavebands before the Muster Drill. We also tried brunch at Palo and found a regal spread, arranged like an intimate buffet.
Palo had an expanded, Italian-focused wine selection, with some vintages reaching nearly $300 a bottle. But most of the list was less heady, and included a few whites under $30 and a couple reds under $40. There were a few non-Italian choices not found on the ship's standard wine list, and the ship's standard bar menu was also available.
Palo was open nightly from 6 p.m. with the last seating at 9 p.m. It was open for brunch on at least one sea day during our cruise, but for some reason this was not publicized in the daily Personal Navigator newsletter that arrived in our room each night.
Attendance at the Muster Drill was required and our room cards were scanned when we arrived at our station. We were not required to bring life vests from our cabin, but the information on their use was explained in a thorough, detailed manner.
Hand sanitizers were present at all restaurant entrances and their use was encouraged.
Clinics
A health center is located on Deck 1, forward and it was staffed 9:30-11 a.m. and 4:30-7 p.m.
Smoking Regulations
All indoor areas of Disney Wonder—including cabins—are designated as non-smoking. Smoking was allowed in designated outdoor areas of the ship, specifically cabin balconies and the starboard side of decks 9 and 10 (except around Mickey's Childrens' Pool). Smoking was allowed on the Promenade Deck (Deck 4) from 6 p.m. to 6 a.m.
On some nights, Signals next to the Quiet Cove was designated as the Cigar Club at 9 p.m.
This inviting café was one of our favorite hangouts on Disney Wonder, with seating inside the cozy coffee hours as well as out on the open area of Deck 9, but protected from most of the wind. Though not designated as an adult area of the ship, most kids bypassed Cove Café on their way to the soft drink machine.
In addition to coffee drinks and a full bar, small bites were available from a glass fridge at one end of the bar. In the morning there was croissants and muffins, in the late afternoon we found cold cuts, olives, cheese and veggie sticks and dip, and later on a few trays of desserts appeared. There was also a small selection of cigars (though Cove Café itself was designated non-smoking).
A stairwell connects Cove Café with the Outlook Bar, immediately upstairs.
Coffee beverages includes espresso, cappuccino, café mocha, café latte ($2.25-$3.95 for a small or large) and frozen drinks blended with ice cream ($3.35-$4.00). The standard bar menu was available, along with coffee cocktails.
Cove Café was open daily from 6:30 or 7 a.m. till midnight.
Added in 2009, before the Wonder's first foray into Alaskan waters, this adults-only lounge is one key venue not found on sister ship Disney Magic. Also known as the Outlook Café, the bar sprawls from port to starboard on Deck 10, offering good vistas of the scenery. Whether coming for a drink or the view or just to read, this was a quiet area of the ship.
Outlook Bar has a full bar serving the ship's standard cocktail menu and, like Cove Café immediately below (to which it is connected by a spiral staircase), there's an espresso machine for various coffee drinks, but no snacks.
Outlook Bar was open daily from 10 a.m. till midnight, although once it opened at 3 p.m.
This outdoor deli counter had a small selection of food through the day. A self-serve ice cream station was adjacent.
In the mornings we found fruit—both whole (bananas, apples, oranges) and sliced (melon, pineapple, watermelon)—yogurt with granola and berries, boxed cereals, Danish and muffins. Later in the day there was simple salads, wraps (chicken Caesar, tuna), ham, tomato and mozzarella panini, and turkey and cranberry sandwiches.
Goofy's Galley was open daily for breakfast from about 6 or 7 a.m. till 8 or 9 a.m., and re-opened for lunch from 11 a.m. till 6 or 7 p.m.
This outdoor venue next to Mickey's Childrens' Pool indulged us with everything mom told us we shouldn't eat.
Dog varieties included traditional hot and brats, while hamburgers could be ordered as veggie or fish burgers. Fries came with the plates, and chicken tenders and a Cajun chicken breast were also available.
The doghouse was grilling from 11 a.m. to 9 or 9:30 p.m. daily.
Overlooking Goofy's Family Pool, the menu was theme park-simple.
Pepperoni, cheese, Hawaiian and vegetarian pizzas were the rule, served by the slice.
Pinocchio runs a full bar, with beer on tap, a few tropical specialties (Bahama mama, mai tai, rum runner) and a selection of soft drinks, smoothies and bottled water.
The pies were coming out the oven from 11 a.m. to 6 p.m. and again 9:30 p.m. till midnight.
A card was in the room to hang on the door before 3 a.m. to order breakfast at pre-selected times between 5 and 9:30 a.m. On Disney Wonder the selection was limited to continental breakfast—juices, coffee, tea, milk (skim, low fat, whole, chocolate), breads and pastries, packaged cereal and a fruit bowl.
The standard menu—a bit hidden inside the room services directory—was a bit narrow, but included some hot choices and was available 24 hours. Snacks—including M&M's, buttered popcorn, peanuts or cashews—could be ordered at a surcharge.
One morning we called in breakfast and were told it would be delivered within 35 minutes; it arrived in 17 minutes. On one port day we ordered lunch and were told it would be delivered in 30-35 minutes; in fact, it arrived just 8 minutes later (the server said it was a quiet day in the kitchen).
Food was brought on a plastic tray and could be eaten at the desk, on the coffee table at the sofa, or on a small table on the balcony. The presentation was simple but appealing, though there was no salt/pepper on the side.
A note on our trays asked us to call room service for collection of our dishes. We did following our lunch but the tray sat outside in the hallway for several hours.
We ordered the fruit, coffee and juice for breakfast. The coffee was hot (in contrast to what we found with the self-serve stations) and the juice cold. The fruit bowl was comprised of sliced melon, apple, pineapple and kiwi.
For lunch we ordered a chicken and guacamole fajita, which arrived hot. The tasty fajita mixture included onions and peppers folded into a tortilla, with ramikins of salsa and guacamole on the side; there was no "crisp lettuce" (as stated on the menu), but the dish didn't really need it. This wasn't a full-blown lunch, more like a good-sized snack. The chocolate cake for dessert was a rolled affair—more frosting than cake.
Beer, soda and bottled water could be ordered individually, or in packages (the in-room deal was to buy five and the sixth was free).
Meet the tester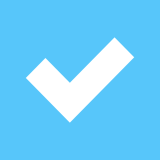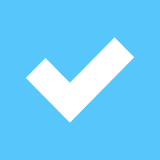 Anonymous Cruise Editor
Editor
@
Checking our work.
We use standardized and scientific testing methods to scrutinize every product and provide you with objectively accurate results. If you've found different results in your own research, email us and we'll compare notes. If it looks substantial, we'll gladly re-test a product to try and reproduce these results. After all, peer reviews are a critical part of any scientific process.
Shoot us an email