Standard features throughout all cabins are terry cloth bathrobes for use on-board, flat-screen TV and DVD player, complimentary fresh fruit on request and two lower beds that can be converted into one queen-size bed (in Deluxe Verandah and Penthouse suites, the bed is king-size).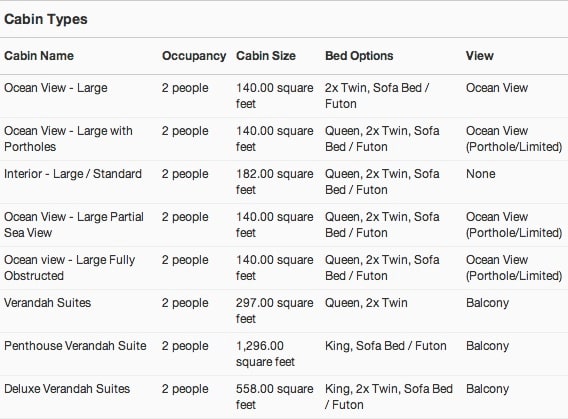 Club HAL, The Loft & The Oasis
Located on Deck 9 aft, Holland America's youth program—which goes under the name Club HAL—had dedicated venues for three age groups. For ages 3-7, the room had a spilled-paint theme and was stocked with board games; an adult was required to sign kids in and out. Another room was set aside for tweens ages 8-12 and had a Foosball table and video games; sign in/out was handled by tweens with adult permission. Both of these areas were supervised for most of the day and evening, from 8 a.m. to 10 p.m. (with set staff breaks at meal time). Sitting services were available for $5 per hour (per child) from 10 p.m. to midnight.
An unsupervised room with Xbox and Wii games was available; the equipment could not be removed from the Youth Center.
For ages 13-17 there was a separate teen venue called The Loft, with a DJ booth, stage and couches for hanging out. This venue was not staffed, but there were scheduled activities through the day and evening.
Just above The Loft, accessed by hidden stairway, was a teens-only outdoor space called The Oasis, decked out for a volcano-themed pool party with a splash pool and waterfall, faux palm trees and sun loungers. But the waterfall wasn't operating and we never saw any teens using the space.
The basketball and tennis courts were located right outside Club HAL and The Loft.
The spa, salon and gym on Zaandam is managed by Steiner Leisure, which runs spa facilities on a majority of cruise ships. The Greenhouse Spa is an attractive facility located on Deck 8 forward, and a variety of treatments were available.
Steiner Leisure's pricing is fairly consistent from ship to ship, and their standard rates are somewhat higher than at most quality resorts. Prices were discounted on port days, and other specials became available as the cruise went on, particularly for those booking multiple appointments.
Rates ranged from $119 for a 50-minute Reflexology session or Swedish massage to $199 for a 75-minute bamboo massage. The 50-minute couples massage was $269. Facials started at $119 for the 50-minute LaTherapie Hydralift Facial. Manicure and pedicure services started at $45 and $65 respectively. The men's salon package was $89 and included a cut and style, mini-facial and frangipani scalp massage. The menu of services also included waxing, tooth whitening and acupuncture.
There is also the Greenhouse Thermal Suite, a small, shared facility within the spa featuring dry heat, steam and aromatherapy chambers, heated ceramic loungers and a body temperature mineral pool. Akin to a Turkish bath, a seven-day pass to use the Thermal Suite was $99, a fee that seemed excessive to us (but not to some who wanted this morsel of semi-exclusivity to themselves).
A 15-percent gratuity was automatically added to the bill for all treatments.
Zaandam's modest-sized gym was accessible through the spa. Although carpeting looked new, much of equipment was outdated. The treadmills were alright, but the cross trainers and recumbent bikes were overdue for replacement; there were no upright bikes, and at peak hours there was a wait for some equipment. We were told that new equipment would be installed on the ship later in the year—readers?
Fitness classes were available, though some required an additional fee. Three sessions of abs conditioning and "legs bums and tums," plus daily stretching exercises were complimentary, announced in the daily Explorer newsletter; yoga, pilates and spinning classes were $12 per session.
There were eight bars and lounges providing a variety of venues, though less than some of Holland America's most recently upgraded ships. During the day, business centered at the Lido Bar, around the pool, though when weather cooperated the action shifted to the open-air Sea View Bar. As dinner approached, the Crow's Nest bar—just above the bridge—perked up.
Beverage tasting events provided an opportunity to try new wines, beers and mixed cocktails and are offered throughout the voyage. The Signature of Excellence Mixology Classes were $12.50 each, and there were beer and wine tasting sessions as well.
Guests were permitted to bring wine on board; an $18 corkage fee was applied for any brought to restaurants or bars. Other alcoholic beverages carried on board or purchased in the shops could not be consumed on the ship. The drinking age was 21, regardless of port regulations. A 15-percent service charge was added to all drink orders, including Mixology classes.
Beer & Wine
The beer list available at the ship's bars was fair: the usual domestics were offered for $4.75, with basic imports ranging from $5.25-$5.95. As an Alaska itinerary, our cruise had Alaskan Amber and other local brews ($5.25).
Wines available by the glass ranged from $4.50 for Zonin pinot grigio to Veuve Clicquot Yellow Label Brut for $14.50. Wines by the bottle included a good representation from the Pacific Northwest (where Holland America is based).
Mixed Drinks
Several drinks (mojitos, margaritas, daiquiris, cosmos) were available in an array of fruit flavors. Most other signature cocktails had their own twist, but there was a Vintage Collection page that handled the classics without embellishments. Drinks were made with the ship's house spirits—but call spirits were available for .50 cents extra and "premium spirits" were $1 more. Solo, call spirits were available for $5.75 and up. There was a theme cocktail of the day at most of the ship's bars ($5.95—a buck off the usual price) highlighted in the daily newsletter.
Drink Packages
Wine Navigator packages offered a slight discount when several bottles were purchased at once. Three bottles ranged $89-$118 (depending on selection); the five-bottle package was $149-$199 and the seven-bottle was $199-$269.
Beverage cards gave a slight discount, though these were most attractive for soda drinkers—a $50 soda card for $25. Beverage cards applicable for all drinks were sold in $100 and $250 increments and gave a 5 and 10-percent discount, respectively.
Several liquor packages were available for cabin consumption only, priced $30 to $34 each. There were also beer packages: A six-pack of domestic beers was $20 and imported and aluminum bottles were $22.
Non-alcoholic Options
Mocktails were available at most of the ship's bars, for $4.25. Soft drinks cost $1.95, while juice by the glass was complimentary at the Lido Restaurant for breakfast, including delicious freshly squeezed OJ (the rest of the day juices were prices $2.75 at the bars). Coffee, tea and tap water were free of charge.
Though there wasn't a wide variety of restaurants on the Zaandam, we had several good meals, along with some disappointments. We've found cuisine to be one of Holland America's strong suits. The menu for the main dining room—which changes nightly—is reasonably ambitious, and features a couple appetizer and entrée selections each evening from Holland America's "Culinary Council," a quintet of renowned chefs—one night had an appetizer and entrée by Jacques Torres, another was Charlie Trotter, etc.
What we experienced on Zaandam at the Rotterdam Dining Room, however, was a little more hit and miss than we like; we also found that what was delivered sometimes didn't match the menu descriptions. The ship's buffet option, the Lido Restaurant, was generally very good, while the pool grill was fairly simple, unsurprising. There are a couple specialty venues, including the Italian Canaletto restaurant, which occupies a corner of the Lido Restaurant each night. There is an add-on for the steakhouse, Pinnacle Grill, and our dinner here was very satisfying in a handsome room with attentive service. Lunch at the Pinnacle Grill, however, was a total letdown.
Vegetarian selections were available daily at the Rotterdam Dining Room and Lido Restaurant. Although pretty much all cruise lines cater to vegetarians today with a meatless item or two on their daily menus, Holland America goes a step further. In addition to a nightly selection from the regular menu, an all-veggie menu is available at the Rotterdam, including a number of vegan items. The only hitch: selections from the vegetarian menu needed to be pre-ordered each morning.
At dinner, both in the main dining room and at Canaletto, we were offered "natural water—still or sparkling" to drink. The water carried a surcharge, but waiters couldn't tell us where it was from or why it was better than the ship's regular water. We didn't spring for it.
Set seating times for the Rotterdam Dining Room were 5:45 and 8 p.m. but guests may opt for open seating during the cruise booking process, available between 5:15 and 9:30 p.m.
A venerable cruise line with a lineage dating back 14 decades, Holland America is not quite a luxury line, but the fleet incorporates a number of amenities that carry them a cut above their mass-market competitors.
Launched in May 2000 and carrying 1432 passengers, Zaandam is typical of Holland America's comfortably midsized ships. A vague musical theme inhabits the Zaandam, most notably the giant Dutch pipe organ sitting in the lobby. Sailing most of the year in Pacific waters, Zaandam summers in Alaska and spends winters in Hawaii, Mexico and points south. We hopped on to take the pulse of the ship.
Though we wouldn't recommend against sailing on Zaandam, we also didn't find much to get excited about. This might be in part due to the fact that that some of Zaandam's common areas haven't received a facelift since the ship first debuted, more than a decade ago. The gym was stocked with outdated equipment; the musical theme sprinkled through the ship includes a few choice artifacts (a Bill Clinton saxophone, signed guitars from Eric Clapton and Iggy Pop) but the ambience was hardly as cutting edge as your average Hard Rock Café. A dry dock planned for late 2013 could address some off these issues.
We found our dining experience the Rotterdam Dining Room more uneven than it should have been.
Meanwhile, meals are usually one of Holland America's strong points, but we found our dining experience in Zaandam's Rotterdam Dining Room more uneven than it should have been. We noticed a recurring problem with dishes delivered not matching the menu descriptions. However, the Lido buffet was fine, and we had a pleasant meal at Canaletto, the ship's Italian venue. The surcharge steakhouse, Pinnacle Grill, provided a very good dinner one evening, along with a lunch for which the small add-on was not justified.
Overall, our Interior Cabin was fine—not large, but adequate, and we slept comfortably. Lighting seemed a bit dim and we would have appreciated a mini-fridge in the room, but the shower was a decent size, there was ample closet space and we liked being able to borrow DVDs from the front desk, an amenity not common to most other mainstream lines.
At certain hours (mostly in the evening) we found smoke prevalent at mid-ship on Deck 5—the casino seemed reasonably well ventilated, but smoke at the adjoining Casino Bar seemed to linger. In fact it was usually impossible to pass through mid-ship on this deck without taking a stiff dose of smoke into our lungs. We also found the deluge of marketing material from the spa, shops and art dealer to be excessive and wasteful.
We liked the live musicians, but otherwise the stage entertainment was depressingly old-school.
We liked the live musicians, especially the string quartet Adagio Strings and a slick band called the HALcats—both performed daily at various venues. Otherwise, we found the stage entertainment depressingly old-school. There was a good array of enrichment activities on the daily schedule. While the computer classes and cooking demos were somewhat basic, a number of guests enjoyed them, and they were professionally handled. Holland America's traditional Indonesian afternoon tea was a delight, served in the Rotterdam Dining Room, while Explorations Café was a fine library and coffee shop that we loved working in—when we could find an empty seat.
The two-story Rotterdam was serviceable, with sea views from most seats, and tables with small flower bouquets. Holland America's "culinary council" includes several well-known chefs joining the line's master chef—each has an appetizer and entrée on one night of the cruise. As with celebrity chefs who "cook" for airlines, results depend on conditions beyond their control. And although breakfasts were fine, our dinners at Rotterdam were uneven at best, and none of the entrées we tried wowed us.
Service was also spotty—one dinner stretched on for almost two hours, and some simple requests were ignored until we gave up. On formal night the ship's quartet played until 8:45, but when they left the stage, the sound system was switched abruptly to generic pop music, a sorry transition.
A vegetarian menu was offered—about half of which was listed as vegan. The menu, available nightly, must be ordered from by that morning, presumably because the dishes weren't prepared in advance. We chose this one evening, but the results were disappointing, chiefly because what we received left out ingredients promised on the menu. We've had Holland America's vegetarian menu on other ships with better results.
Breakfasts were fine, with a subdued, uncrowded atmosphere. The menu was nicely varied, with options expanding beyond the the usual fare.
In addition to the standard bar menu an expanded wine list was available.
There were two seatings for dinner, at 5:45 and 8 p.m. nightly, and open seating upstairs between 5:15 and 9 p.m. Breakfast was served for 90 minutes at 7, 7:30 or 8 a.m. daily, and lunch was available on sea days from noon to 1 p.m. Afternoon tea was served on sea days at 3 p.m.
At 182 square feet, the Interior Cabin isn't large, but was adequate save for one issue: the clearance between the sofa and the bed was less than a foot—a tight squeeze. The cabin had a subdued but attractive design—welcome, considering there was no view. And while there was sufficient light for reading in bed, the rest of the cabin didn't feel bright. We'd also have liked a mini-fridge (not found on most of Holland America's older ships), but overall we found our cabin to be fine.
Our bed was actually two mattresses joined together (the seam between was apparent but not obnoxious). We slept very comfortably each night. There was no window, but a curtain lined one wall, with an overhead light running parallel; there were also directional reading lights on a pair of small nightstands beside the bed. There were under-bed dressers as well, though these prevented us from stowing empty luggage.
Though the bathroom was small, the shower was slightly bigger than we've seen on most cruises. A 3-inch lip along the floor kept water in the right place. The showerhead was adjustable, and there was a retractable clothes line. Shower gel, shampoo and conditioner were available via wall-mounted shower dispensers. Towels were replaced most days, even when hung on the towel rods.
Against one wall stood a desk and vanity with a big mirror as well as a magnifying make-up mirror. The TV was on a shelf above the desk; a DVD player was mounted underneath. Facing the desk was a couch with a small table that could be raised and lowered.
Although there was no fridge, there were cans of soda on the desk for purchase, and a metal ice bucket was refilled daily. The desk also had a makeup mirror, a hair dryer in the top drawer, and a pair of electrical outlets—one 115-volt, the other a 220-volt.
A curtain could be pulled to divide the room, making a small dressing area beside the bathroom (handy for non-couples sharing the room), next to the closets. The widest had hangers and fold-down shelves, the smallest had shelves only. One contained the safe (too small for an average laptop), and a basket for shoes to be shined. Combined with the nightstands and under-dressers, this seemed like ample storage space.
Lido Pool
Covered by a retractable roof, this area was a focal point on sea days—a good-sized pool area with the ship's two hot tubs at one end. Loungers flanked the pool, along with tables for dining (the Terrace Grill was in this area, and the Lido Restaurant nearby). The roof was opened when the weather cooperated, but was closed at other points. Ping Pong tables were available (and popular).
The Lido Bar offered the ship's standard drink menu.
Sea View Pool
This large open area on Deck 8 aft had a decent-sized pool and sun deck, with a couple curious cow sculptures posing at one end. The pool was unheated and 6'9" deep; showers were available for rinsing off. On our cruise, most swimmers stuck to the protected Lido Pool at mid-ship.
There were a number of tables here that were used as overflow for the Lido Restaurant. Blankets were provided when the air was nippy. Smoking allowed on starboard side, next to the bar.
Stairs lead down to the aft areas of lower decks. These were secluded areas stocked with a few loungers, overlooked by most passengers.
The ship's standard drink menu was available at the Sea View Bar.
A terrific lounge for caffeine lovers, serving coffee drinks (with a surcharge) and light snacks (no charge), and it also served as the ship's library and internet station. There's a decent selection of books, including travel books, and the New York Times digest—in print—was available each morning. The New York website could be accessed on the ship's PCs at no charge, but internet use here (and elsewhere on the ship) was at the usual exorbitant sea-faring rates.
Comfy Scandinavian leather loungers fill out the space, make a very inviting hangout, but these spots were so coveted that we rarely saw them empty, except after dinner. The bookcases were locked each evening, and travel books were not allowed out of the café—a sensible rule for ports we were visiting on our cruise, but a little unnecessary for guides to other destinations.
The café had a small deli counter offering between-meal snacks. We found glasses of fresh sliced fruit, small sandwiches, cake, cookies, energy bars, and other treats through the day.
The usual espresso drinks were available, and we enjoyed the latte we tried. Baristas usually fill orders in to-go cups, but one can request ceramic cups. Prices for hot and iced drinks ranged $1.60 to $6.50.
There were 13 computer stations available for use. The basic price for internet access was .75 per minute, plus a one-time $3.95 charge for activation; this same fee structure applied to WiFi access for laptops. Discount packages were available—100 minutes for $55 (.55/minute), 250 minutes for $100 (.40/minute), etc.
The café served from 7 a.m. to 10 p.m. daily, and the bookcases were locked up at night.
Staff
A majority of Zaandam's crew was Philippine and Indonesian, the latter adding a connection to Holland's colonial history. Service was uniformly upbeat and managed the right balance of gracious and not too formal.
One issue we had with this cruise actually took place before we boarded. A week prior to embarkation we tried to book our transfer from the airport to the departure port. The Holland America offices informed us that the transfer buses were "sold out" and we would have to make our own way. With some research we discovered that a car rental for the day would cost over $300; a taxi to cover the nearly 100-mile distance would likely be even more. We took our chances and arrived at the airport to find there was plenty of space on the Holland America coach; the agent there told us that: "they always tell people it's sold out and put people into a panic." This struck us as both poor customer service and poor management.
Tipping
A gratuity of $11.50 per day, per guest was charged to our shipboard account (the gratuity is $12 per day for those staying in suites). The gratuity is shared by room stewards and waiters. Additionally, a 15-percent gratuity was automatically added to all bar charges and to wine purchases in dining rooms.
Dress Codes and Alcohol Policy
By day, the dress on Zaandam was relaxed and casual. Holland America asks that shoes and a cover-up be worn over a bathing suit when passing through public areas inside the ship.
On a typical seven-night cruise two formal nights are scheduled, with tuxedos, dark suit or jacket and tie expected for men and suit, gown or cocktail dress for women. This was largely (though not totally) adhered to by the guests using common areas on these evenings. The rest of the cruise was defined as smart casual—slacks and collared shirts for men, casual dresses, slacks or informal evening wear for women. T-shirts, shorts, etc. were not allowed in public areas after dark.
The drinking age on our cruise was 21. Holland America allows guests to bring wine on board for private consumption; a corkage fee of $18 is applied to the bill for personal wine bottles opened in restaurants or bars. Hard liquor brought on board is stored and delivered to cabins the night before disembarkation.
Loyalty Programs
Guests are automatically enrolled in Mariner Society membership after their first cruise with Holland America. Each day earns Cruise Day Credits which can be accumulated; services purchased on-board—such as spa treatments, dining at specialty restaurants and taking shore excursions—also count. The credits can be used towards a gourmet dinner, massage, shore excursions, etc. on future cruses. The more cruise day credits cruisers accumulate, the higher their "star" level. After 30 cruise days one attains 2-Star Mariner status; 75 days equals 3-Star Mariner; and the highest level—Four-Star Mariner—is attained after 200 cruise days.
Other perks of the Mariner Society, depending on star level, include a 10-15 percent discount on Holland America's merchandize, a 50-percent discount on cruise fares for the third or fourth guests sharing your stateroom on certain sailings, waiver of air deviation fees; priority disembarkation, tender and check in, etc.
Laundry Facilities
There was no public laundry room on Zaandam. In addition to dry cleaning at the usual exorbitant rates, there were laundry packages available. All the laundry we could fit in a Holland America laundry bag—not quite a full load for most washers—was $20. Unlimited laundry on a seven-day cruise was $49, or $84 on a 12-day cruise. Unlimited pressing service was $28, or $48 on a 12-day cruise.
General Health and Safety
For the first two days of our cruise, servers handled plates for us in the buffet (to minimize contamination), a process that worked relatively well.
For the Muster Drill passengers attended at their assigned muster stations, located on the Outdoor Walkaround, Deck 3. Roll call was handled verbally with a clipboard just before sail-away.
Clinics
A medical clinic was located on Deck 1 forward. Hours were 8 a.m. to 12 noon, and 2 to 6 p.m. daily. There was a physician available for more serious issues; consultations were to be charged to an on-board account.
Smoking Regulations
Smoking was not permitted in Zaandam guestrooms or anywhere indoors "with the exception of certain designated areas." Smoking was permitted on the starboard sides of the Outdoor Walkaround and the SeaView Pool deck, at the casino bar and most of the casino tables and slots, and in the center of the Crow's Nest bar. Smoking was also allowed on stateroom balconies.
Located on Deck 8, the Lido Restaurant offers one of the better buffet spreads we've seen on mainstream cruise ships. Two buffet lanes served a similar selection, with seating areas running along the windows on each side, with each of the tables enlivened by potted orchids.
During the first two days of our cruise, crewmembers served guests at the buffet, a system designed to minimize spread of communicable diseases—probably wise, though it did slow the lines for those first few meals. Seating was limited throughout our cruise during breakfast and lunch. This was a popular dining room, but deservedly so. The best-kept secret was dinner: The venue was never crowded at night and—at least on this cruise—the food overall was better than what we had in the Rotterdam Dining Room. Dinners were still fairly casual here, but the preparations were a little more involved, and often satisfying.
A pair of self-service beverage stations flanked the buffet lines and availed coffee, tea, iced tea and lemonade. For the first two days of the cruise, these stations were staffed and we were not allowed to fill glasses. Other drinks could be ordered from the nearby Lido Bar. At breakfast there was delicious freshly squeezed orange juice available, along with about eight other juices.
The full buffet was available for breakfast daily from 7 to 10:30 a.m., and a bit earlier on some port days. Continental breakfast was available for an extra 30 minutes before and after. Lunch was available from 11:30 a.m, to 2 p.m., with the deli section open till 5 p.m. Dinner was offered 5:30 to 8 p.m., with a themed late night snack available from 11 p.m. to midnight.
With a panorama spreading more than 180 degrees from Deck 9 above the bridge, this was Zaandam's showcase bar, though it received surprisingly minimal traffic, despite a row of very comfy lounge chairs facing the view. It was a venue for various sessions through the day—dance lessons, tai chi, cocktail mixing lessons—and after dinner Crow's Nest was the ship's de facto disco. Though the DJ did his best, there wasn't much to stay up late for, though we did enjoy one evening when the HALCats played here.
We would have used this spot more on sea days were it not for the bland pop music playing through the day. We preferred to tune it out and focus on the view.
Smoking was allowed in this lounge, behind the bar in the center section. But we rarely smelled anyone lighting up here during our cruise.
Holland America's ships cater to a somewhat older audience. You won't find rock climbing walls, flashy entertainment or pulsing discos. Although there was a long list of activities, especially on sea days, the Zaandam didn't try to get in the way of the destination. For us, letting the destination shine was a good thing, and it made our cruise an enjoyable one in the end.
Sports Deck & Sky Deck
The Sports Deck extends the length of the ship on Deck 9 and provides the bulk of the sports activities (other than the gym): a basketball court, tennis court and shuffleboard court. On our cruise this deck didn't see a lot of action (no tournaments or open play sessions were scheduled), but it was a good place for enjoying the sun and sea air.
A staircase led up to the Sky Deck, the ship's uppermost accessible level, replete with sun loungers and showers.
Outdoor Walkaround
Deck 3 was home to Zaandam's promenade deck. Deck chairs were lined up at midship and provided a good place to hang out and enjoy the view. Smoking was permitted on the starboard side of the deck.
Four laps around the ship equaled a mile, but no jogging was allowed, despite the relatively wide deck area.
This was also where the Muster Drill took place, beneath the lifeboats.
Standard amenities on Holland America include a DVD player, a fruit basket filled on request and shoe shining service was available. Although our Interior Cabin didn't have one, outside cabins had a bathtub in the bathroom
Complimentary DVDs loaned to guests is a perk not common on most ships. Nearly 1000 titles ranging from classics like All Quiet on the Western Front and Shane to year-old releases. There is a good collection of offbeat releases, such as Like Water for Chocolate and The Other Boleyn Girl, and family films, documentaries and quality TV series (The Sopranos, Mad Men) as well. The DVDs are available by calling the front desk, and treats can be delivered with the flick—popcorn (free), candies, chips and snacks ($1).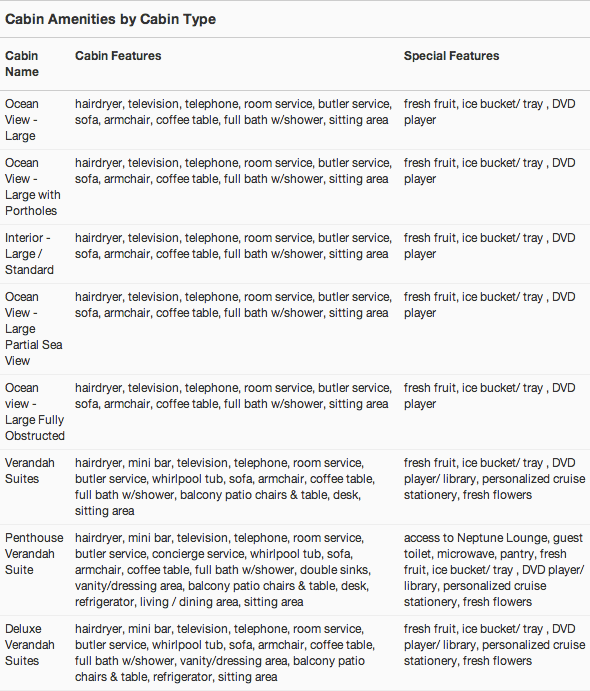 Mondriaan Lounge
Zaandam's two-level main showroom was a very seductive venue—the red, purple and orange color scheme didn't hurt. Front row balcony seating provided good sightlines. We didn't care for the sound mix in this room, with vocals particularly over-amplified.
There were talented singers and dancers onboard Zaandam, singing and dancing to heavily synthesized backing tracks. There were four stage shows during our seven-night cruise, but none of them seemed geared to anyone under about 50 or 60 years of age. There was a tribute to Broadway with costumes by the sultan of sequins, Bob Mackie, and a tribute to the South on another night. The vocals were excessively sweetened with reverb, and the music was plastic, as were the sets and choreography. If it were all more arch, with a bit less starch.
Other nights featured a comedienne whose regular show was bland and restrained (we've seen this same comedienne let loose with a more adult act on other ships, to better result), and there was a comedy-magic act we missed. One late-night event featured the Indonesian crew show—like karaoke there are always a hit-and-miss affair, but the talented acts inspired enthusiastic applause.
Neptune Lounge
A private lounge reserved for guests booked into Deluxe Verandah Suites, this area was tended by a concierge at most hours. Light bites were available throughout the day, along with worktables, an oversized TV, sofas, and computer stations where WiFi is offered at a reduced rate.
Explorer's Lounge
This was the main venue where the Adagio Strings played each evening, for several hours starting between 6 and 9 p.m. nightly. Running along the port side of Deck 5—flanking a central traffic corridor opposite the Explorations Café—the lounge was a good place to tuck in to a book or coffee when all the café seating was occupied. It was used for a few seminars (beer tasting, jewelry sales events) but otherwise was little used during the day. The string quartet mostly played classical music, with a few contemporary standards thrown in.
Wajang Theater and Culinary Arts Center
This multi-purpose, 125-seat venue is home to Zaandam's Culinary Arts Center, a show kitchen used for cooking demonstrations that were scheduled several times daily. Though the sessions were engaging, the concoctions were pretty simple—smoothies, chilled raspberry soup, steak Diane, shellfish boil, etc.
The theater was also used for movies daily, generally shown three times starting at 6 p.m. But the screen was fairly (not as big as some TV monitors we've seen), and wide-screen movies shown in their proper letterboxed format were puny presentations. The sound was fine, but we didn't like squinting.
Hudson Room
This small conference room on Deck 5 could accommodate up to about 50 people, seated theatre-style. It was also used for various events during our cruise, including interdenominational services, journal crafting, etc.
Atrium & Front Office
The three-story atrium of Zaandam was defined by a three-story Dutch pipe organ rising from Deck 3. In the style of traditional Baroque barrel organs found on the streets of the Netherlands, this self-playing contemporary instrument actually tooted and clanked away at several points of our cruise.
On Deck 4, halfway up the atrium, is the ship's front office and shore excursions desk. These posts were efficiently handled, and we rarely saw a line for either desk. Most of the ground floor of the Atrium on Deck 3 was oddly unutilized.
Digital Workshop
In this venue, also known as the Queen's Room, classes in Microsoft programs are taught using 16 Sony laptops, each equipped with a mouse. We found the teacher to be upbeat and accommodating with a variety of skill levels, with a special focus on photography.
While subjects were mostly at the beginner level, the range of classes was impressive and included introductory PC buying and security, files, folders and sharing, an introduction to the Cloud, and multiple sessions on photo editing and processing (as well as digital camera basics). The room was locked when not being used for classes.
We did not stay in the rest of these cabins, but we have summaries here provided by Holland America Line. Note that any photos on this page may be provided directly by the cruise line and not our reviewer.
Ocean-view
2 lower beds convertible to 1 queen-size bed, bathtub, shower. All FF-category staterooms also have 1 sofa bed & pullman upper. Approximately 140–319 sq. ft. Stateroom amenities include:
* Luxurious beds featuring Sealy® Premium Euro-Top mattresses and finely woven cotton linens
* Deluxe waffle weave and terry cloth bathrobes for use during your voyage
* 100% Egyptian cotton towels
* Premium massage showerheads
* 5X magnifying make-up mirrors and salon-quality hair dryers
* Fragrant soaps, lotions, shampoo and other bath amenities from Elemis Aromapure
* Complimentary fresh fruit on request
* Elegant ice bucket and serving tray for in-stateroom beverages
* Flat-panel TV and DVD player
* Ice service, shoeshine service and nightly turndown service
Verandah Suite
2 lower beds convertible to 1 queen-size bed, whirlpool bath & shower, sitting area, private verandah, mini-bar, refrigerator, floor-to-ceiling windows. All A-category staterooms also have 1 sofa bed. Approximately 297–379 sq. ft. including verandah. Include all the stateroom amenities, plus:
* A variety of firm, medium and soft pillows
* No-host mini-bar for easy entertaining
* Personalized cruise stationery
* Oversized bath towels
* One-touch telephone concierge service
* Fresh flowers
* Complimentary DVD library
Deluxe Verandah Suite
2 lower beds convertible to 1 king-size bed, whirlpool bath & shower, large sitting area, dressing room, private verandah, 1 sofa bed for 2 persons, mini-bar, refrigerator, floor-to-ceiling windows. Approximately 558–566 sq. ft. including verandah. Suite amenities include:
* Use of the exclusive Neptune Lounge and personal concierge service
* Complimentary laundry, pressing and dry cleaning throughout your cruise
* Complimentary sparkling wine served in the Neptune Lounge upon embarkation
* Complimentary bottled water provided in suite at embarkation
* Gorgeous corsages and boutonnieres for the first formal night
* Cold hors d'oeuvres served before dinner each evening on request
* Binoculars and umbrellas for your use on the cruise
* Cocktail party with ship's officers
* Priority boarding for tendered ports of call
* Special disembarkation service
* Priority dining and seating requests
* Exclusive daily breakfast service
* High tea service in suite on request
* Elegant wooden clothing brush, lint remover and shoehorn for keeping clothing immaculate
* Fragrant bath salts and exfoliating loofah mitt for an invigorating shower experience
* Neptune Lounge: A very special amenity exclusively for guests cruising in a Deluxe Verandah Suite or Penthouse Verandah Suite.
Penthouse Verandah Suite
Bedroom with 1 king-size bed, oversize whirlpool bath & shower, living room, dining room, dressing room, private verandah, pantry, 1 sofa bed for 2 persons, mini-bar, refrigerator, guest toilet, floor-to-ceiling windows. Approximately 1,296 sq. ft. including verandah. Include all the suite amenities, plus:
* Neptune Lounge: A very special amenity exclusively for guests cruising in a Deluxe Verandah Suite or Penthouse Verandah Suite.
Zaandam's central bar and lounge area doesn't seem to have received much of the "Signature of Excellence" makeover that most of Holland America's ships have. The Piano Bar appears to be outfitted in the same style as the ship debuted with in 2000, rather than the more contemporary assortment of MIX bars found on the line's other ships. Despite this, the Piano Bar is a fairly busy hangout before and after dinner. A solo guitarist played contemporary pop tunes till 9 p.m., with the pianist taking over (and taking requests) after 9 p.m.
The ship's standard drink menu was available at the Piano Bar.
Transforming one corner of the Lido Restaurant each evening, Canaletto is Zaandam's Italian diner, replete with waiters outfitted in striped gondolier shirts, light opera music in the background and a candle (electric) sparking a romantic ambience. While we didn't exactly think we'd been transported to Italy, it proved to be a good alternative to the buffet and the main dining room.
Our experiences at Canaletto has been uneven on other Holland America ships, but on Zaandam we had a good meal, which started with a wonderful selection of antipasti—roasted vegetables, tomatoes, mozzarella, olives, calamari and slices of meat. The zuppa di pesce—seafood soup—was satisfying with the fish flavors mingling nicely with a hearty tomato broth. For our entrée we chose the tasty cod putanesca; the fish was lightly sautéed with a grilled cheese polenta propped against it and a tomato concassée lathered to one side. Dessert of lemoncello crème was okay, but we would have liked more of the alcohol's spark.
A beverage attendant offered the ship's standard drink menu, plus Canaletto-branded Italian wines. For dessert, the liqueur lemoncello was offered.
Canaletto was open from 5:30 to 9:30 p.m. nightly. With limited seating, not all passengers can be accommodated on a typical seven-night cruise. Make your reservation early on (note: on the first night of our cruise Canaletto was quiet).
Editor's Note: After our review was published, Holland America Line began charging $10 to dine at Canaletto. The menu was also revised, but otherwise the venue has not changed. We have a review of the new Canaletto experience aboard Holland America's Oosterdam here.
Signature Shops
We found a fairly standard selection of merchandize in Zaandam's shopping arcade. The interconnected shops were located at midship on Deck 5, next to the Casino Bar—smoke from that venue swirled through much of the shopping area.
Cruise apparel themed to our destination was available, along with Holland America logo merchandize such as T-shirts, caps, beach towels, mugs and Zaandam ship models. There was a selection of jewelry, watches, fragrances, skin care products and binoculars. Sundries included candy, chips, toothpaste, deodorant, feminine napkins, disposable lighters and razors. Duty free cigarettes and liquor were also available.
Photo Gallery
Zaandam had a small crew of photographers snapping casual and formal shots of guests onboard. These included informal gangway pictures, shots in front of designated backdrops, as well as more formal portrait sessions. The shots were assembled each day and showcased here for us to buy.
Art Gallery
A small gallery of art pieces for sale was located on Deck 4, with additional pieces hanging on the walls extending down the corridor past the Pinnacle Grill. With sales managed by Park West Gallery, there were art auctions almost daily, held in the Ocean Bar.
Located on Deck 5 at mid-ship, Zaandam's casino was a good-sized facility for a ship of this size. In addition to several dozen slot machines there were table games, including Blackjack, Face Up Blackjack, Three Card Poker, Caribbean Stud Poker, Roulette and Craps.
Guests playing at tables were expected to bet with cash, but cash advances were available; they incurred a 3-percent service charge. For guests playing slot machines, up to $300 could be charged to a shipboard account. Or, after creating a gambling account linked to a cabin key, bills could be inserted directly into a machine in the casino—winnings would be collected at the cashier's office or applied to the cabin account.
Texas Hold'em lessons were held on the first day of the cruise, with various tournaments scheduled at other points.
The casino is designated as non-smoking, but that term didn't jive with reality—a majority of the slot machines and tables had a sign that said "smoking allowed while gambling." But cigarette smoke wanders where it will, including a few feet over to the non-smoking slots and tables. That said, overall the casino itself was usually not too smoky, though the casino bar sometimes got pretty rank.
Along with the Piano Bar, this was one of the ship's main lounges. The Neptunes were a very enjoyable jazz trio that played standards each evening. But during the day, aggressive pop music didn't quite set the right mood here.
The ship's standard drink menu was available at the Ocean Bar.
The Pinnacle Grill is Holland America's steakhouse, with dinner offered for a $25 surcharge. The polished service didn't miss a beat, the plate-ware and stemware was handsome and the room was embellished with late-19th century artworks by French and American painters. Fabric walls helped the acoustics, allowing for a pleasant backdrop of 19th and 20th century classical music,4 with a little Scott Joplin thrown in for good measure.
Once a week the Pinnacle Grill is transformed into "An Evening at Le Cirque in the Pinnacle Grill," a tribute to the famed Le Cirque restaurant in New York. On this evening guests will find a set menu with wine pairings, and reservation are necessary; there is a $39 add-on for this meal. On certain days, the Pinnacle Grill also hosts lunch, with a $10 surcharge.
Our dinner started with lobster bisque, spiked with a dose of sherry and laced with chunks of succulent lobster meat; the richness made us float away. We might have hesitated on that bisque had we known the amuse bouche to follow was an eggy lobster flan, but the double crustacean whammy was fine. Our arugula salad deserved a lighter dressing—something less goopy (maybe something fresh rather than bottled) but the wealth of bacon nibbles stole our attention.
We've enjoyed the steaks at Pinnacle Grill on previous Holland America cruises, so we thought we'd try the black cod. "It's a bit fishy," said our waiter—our cue to stay away. Instead we opted for the lamb, a trio of very tasty cuts—not large, but a satisfying portion nonetheless. We ordered the meat medium rare and two of the cuts were on the money, while one was a tad overdone. Dessert of chocolate bread pudding sounded scrumptious, but it was heavier than it needed to be.
As good as our dinner was, our lunch was disappointing. The salad was composed of Romaine with big, fat wedges of flavorless yellow and red tomato. If tomatoes are to be the star of a dish, they should sing with flavor; the fact that these were served in the middle of summer (when tomatoes should be at their peak) was anathema. Worse yet was our burger: It was requested medium but arrived medium-well (virtually no pink) and, other than limp leaf of lettuce and a pair of thin tomato slices, there were no condiments (these were requested and arrived a few minutes later). The steakhouse should deliver the best burger on the ship, but we found ours to be about on-par with the one we received a couple days later at the Terrace Grill. For dessert we ordered something like an English pudding, which was sticky and not overwhelmed with chocolate flavor.
The wine list at Pinnacle Grill was almost identical to the Rotterdam, but added a few very high-end recommendations, such as a 1999 Château Haut-Brion Bordeaux ($799) and a 2001 Château Lafite Rothschild Bordeaux ($1100).
Reservations were required for dining at the Pinnacle Grill. Dinner was offered nightly from 5:30 to 9:30 p.m. Lunch was available on four days of our cruise, from 12 noon to 1 p.m.
Editor's note: In January 2014 Holland America increased surcharges for Pinnacle Grill. Dinner is now $29 and Le Cirque dinners are now $49.
This was Zaandam's main indoor smoking venue, and it was popular with smokers. Unfortunately it was also poorly ventilated. A bank of monitors over the bar area was tuned to various sporting events. Wii tournaments were scheduled here on a couple occasions during our cruise.
The ship's standard drink menu was available at the Casino Bar.
Located next to the Lido Pool, the Terrace Grill doesn't look like much, but it was great for a quick bite when we were using the pool, and it provided relief when the Lido Restaurant was packed.
Of particular note: The cheeseburger was pretty much on par with the one served at Pinnacle Grill and it was just as well-done, but we didn't pay a surcharge for it this time. The fries weren't so petite, but they were fresh. Pizzas sitting under a heat lamp included four-cheese, double Pepperoni, and a garlic chicken. They were okay, if very cheesy.
The Mexican spread seemed to appear daily. We enjoyed the beef tamale and found the guacamole appropriately spicy without much added filler. Most dishes were oddly unlabeled—woe to the unprepared—including a tasty ceviche.
The Lido Bar on the other side of the pool had a full range of drinks for us, and full waiter service around the pool.
The Terrace Grill was open from 11:30 a.m. to 6 p.m. daily.
There were three room service dining menus on Zaandam. The 24-hour menu encompassed such basic fare as salads, sandwiches, burgers, cheese and fruit plates and a few desserts; there were also a few "time-tested" seasickness remedies, like beef broth, boiled chicken breast, and green apples and crackers. An expanded menu was also available from noon to 10 p.m.
Breakfast could be ordered by choosing delivery time, in 30-minute blocks between 6 and 10 a.m., with a door tag, hung on our cabin door by 2 a.m. the night before. The selection included cold and hot choices
Our cabin had room for one person to eat at the desk or for two (barely) to share the small coffee table. There was an empty metal bowl with a card inviting us to order fruit for the room. We made our selection and the bowl was refilled as needed each day.
We asked for breakfast to be delivered between 7 and 7:30 a.m.—the knock on the door came at 6:56 a.m. It was presented on a tray with a metal lid on top of the plate, the toast in a basket and wrapped in a napkin, a paper cap over the juice glass and plastic wrap on the milk pitcher. Three hours later someone knocked on door to pick up trays (which had already been cleared by our room attendant).
When we ordered lunch we were not given a timeframe for delivery; our order arrived 43 minutes later. Lunch was delivered on a single tray, with utensils wrapped in a napkin and salt and pepper shakers but nothing else.
Our cabin's minibar (no fridge) included soda cans ($1.95) and 1-liter water bottles ($2.95). The in-room dining menu provided other options, including package deals for beer, wine, and liquor.
A 15-percent service charge was automatically added to all drinks.
Meet the tester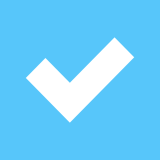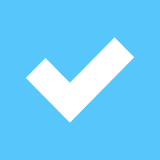 Anonymous Cruise Editor
Editor
@
Anonymous is a valued contributor to the Reviewed.com family of sites.
Checking our work.
We use standardized and scientific testing methods to scrutinize every product and provide you with objectively accurate results. If you've found different results in your own research, email us and we'll compare notes. If it looks substantial, we'll gladly re-test a product to try and reproduce these results. After all, peer reviews are a critical part of any scientific process.
Shoot us an email