When we didn't dine in the surcharge restaurants, we faced crowding issues at the main dining rooms. There were TV monitors set up in the main corridors that indicated how busy each venue was, and when tables were available through the evening, shown with green, yellow and red lights. But we found it was still worth checking with the hostess directly, as the red lights seemed to fill up for certain venues when, in fact, they still had tables. For instance, the night we had reserved to dine at Moderno, monitors showed almost all the reservation times had been taken, yet for the entirety of our meal about half the tables sat empty. Conversely, the monitors did not seem to accurately reflect table availability at the main dining rooms through the evening; they sometimes showed availability but when going to the restaurant, we were handed a pager and asked to wait 30 minutes.
In short, travelers expecting a fully inclusive cruise should be prepared to be handed a pager and wait for a table at the main dining rooms (except early or late in the dinner hour). At the same time, cruisers wishing to sample the various specialty restaurants should plan on add-ons of about $20 per day, per person (not including drinks).
Those who dined at specialty restaurants at 6 p.m. or earlier were offered a bottle of house wine for every couple. Some good news for families: Kids age 4 to 12 ate free from the children's menu at the specialty dining venues, or for half-price from the adult menu. And check to see what discounts are available for restaurants during the online check-in process: By reserving five of our dinners ahead of the cruise, we were given a small discount. Our boss was happy.
The kids activity center on Deck 12 was conveniently located between the Garden Café; and pool area, and flanked by the arcade room, making this section of the ship family central.
Kids were broken into four age groups—age 2 to 5, age 6 to 9, age 10 to 12, and teens. The three younger groups were based at the Tree Tops Kid's Club. The 2 to 5 year olds had such activities as Lego building, Nickelodeon adventures, and a fairytale parade. The 6 to 9 year olds played King's Camps games, had a Survivor night, a treasure hunt, and craft making such as leis. A parent or assigned guardian had to check the kids in and out of the facility.
Teens used the nearby Wipe Out Teen's Club—a venue decked out in surfer themes, naturally. There was a black and white party, a Matrix team challenge, a scavenger hunt and a Ping Pong challenge.
Sitting services were available for children age 2-12, at $6 per hour, and $4 per hour for each additional child in the family. Services could be scheduled for late night (10:30 p.m. to 1:30 a.m.) or during the day while the ship was at port (when parents wanted to go to shore).
Dividing her time between Venice and Rome as homeports for year-round cruises through the Greek Islands and western Mediterranean, Norwegian Jade lives the good life. Second in the four-ship Jewel Class, Norwegian Jade is almost identical in design and layout to Norwegian Jewel, Norwegian Pearl and Norwegian Gem. Like those vessels, Jade hums with activities on all decks, often sailing with more Europeans than Americans—the nimble cruise director issued fluent announcements in four languages. But that's not to say we couldn't find room for an enjoyable, American-style cruise experience.
A European base wasn't in Jade's original plans when the vessel entered service in 2006—in fact, the ship was originally named Pride of Hawaii and was designed to be part of Norwegian Cruise Line's three-ship all-Hawaii fleet. But when NCL's Hawaii strategy proved unable to support three ships year-round, Pride of Hawaii was renamed, taking up residence in the Mediterranean in 2008 as Norwegian Jade; the painted leis that adorned the ship were replaced with green streaks flying off her bow. But amusingly, Jade's Hawaiian Island-themed interior décor remains, and while the hibiscus and aloha elements feel a bit out of place in the Greek Islands, the ship nonetheless has more character than most (we love being welcomed to breakfast in the main dining room by a statue of Hawaii's King Kamehameha!).
Ying & Yang Health Spa and Beauty Salon
Operated by Steiner Leisure, the company that manages spas and salons for the vast majority of cruise ships, Ying & Yang is a spacious facility located on Deck 12, forward. Despite the name, aside from a couple potted bamboo plants and batik prints in treatment rooms we didn't see a lot of Asian influence here.
Spa prices started at $119 for 50-minute La Therape HydraLift facial, Swedish massage or reflexology treatments and ranged up to $169 for a 50-minute Elemis Oxydermy facial, $195 for a 75-minute aroma stone therapy or Thai herbal poultice massage, and $269 for a couples Swedish massage. In the salon, full hair and nail service were available—ranging from $29 to $49 for a traditional manicure or pedicure to $119 for a hair styling session. There was also a spa menu for kids. These included a 50-minute acne attack facial ($99), ice cream manicure or pedicure ($45-$65), or the 50-minute mother/daughter or father/son massage for $195. An 18 percent service charge was added to all spa treatments.
Various specials and discounts started to materialize as soon as we set sail. Actually, we attended the spa raffle that took place just after we set sail. We didn't win anything during the raffle, but imagine our astonishment when a letter appeared in our cabin the next day saying that we were one of the "lucky runners up who has won a 25 percent discount off any signature treatment! Run don't walk to the spa as spaces are limited." C'mon guys, we're not cynical, but some of us have been through this fire drill a few times before.
Located to the rear of the spa (that would be far forward on the ship) was the Relaxation Suite, a private-access facility that provided an indoor hydro pool, saunas, steam rooms, hot tubs, a therapy pool and heated lounge chairs with a forward view—for a fee. A pass to use the facility was $119 for the entire cruise, or $199 for couples; a day pass was $30 per person.
Fitness Center
A fitness center and aerobics room was adjacent to the spa. The cardio equipment was Precor and there were plenty of treadmills and a few climbers; bikes were in short supply. Teens age 13 to 16 were allowed to use the fitness center when accompanied by an adult.
There was a roster of fitness classes—both complimentary and for a fee. Free classes included a morning stretch session daily, Fab Abs and various promotional seminars that ended in a product pitch. Yoga and Pilates sessions were $12 each, TRX suspension training and spin classes were $20 each, and Body Sculpt Boot Camp was $69 for two classes or $120 for four.
Sports Deck
Deck 13 was referred to as the Sports Deck. We found the Sports Court for basketball, soccer and tennis, a golf cage, and a jogging track circuited half of this deck. But most of this deck, especially at midship overlooking the pools, was reserved for sun loungers, most of which were filled by mid-morning on sea days. There were two dozen loungers set up behind the Sports Court, and these were usually the last to fill during our cruise.
The jogging track was marked in red along the deck, but on sea days and even afternoons in port, the path was often blocked by loungers. Smoking wasn't allowed near the track, but this wasn't always enforced. Five-and-a-half loops equaled a mile—plus or minus depending on how many diversions were required.
Despite great weather, the Sports Court was little used on our cruise. The nets were set up for tennis play daily from 8 to 10 a.m., and open soccer and basketball was announced in the ship's daily newsletter a couple other times. A few rows of bleachers overlooking the court went unused pretty much all the time. Golf equipment could be signed out from the towel station.
Not counting variations based on location or view, Norwegian Jade offers 12 different cabin types to choose from. On the upside, there's something for almost any budget; conversely, after buying airfare to Europe we had to be frugal and wound up selecting an Inside Cabin, with no view. But we weren't the only ones: Interior cabins represent fully one third of the sleeping options available on Jade.
There are the usual ocean view and balcony cabins, representing most of the rest of the cabins, followed by a dizzying array of suites, starting with the Mini-Suites which—at 285 square feet—seemed like a promising upgrade we'll aim for on a future cruise. Thirteen villas and suites occupied The Haven, a private-access area of Deck 14 offering concierge and butler service and access to a private, top-deck courtyard.
With our ship cruising through the sunny Mediterranean, the bulk of the bar action was found on the upper decks during the day. Around the main pools, afternoons were crowded (though service was fine)—it was usually more relaxed on Deck 12 aft, where the Great Outdoors had a full bar.
In the evening the action moved downstairs, though the bars were never as hopping as we expected them to be. At midship on Deck 6 was an area nicknamed Bar City, home to three adjoining bars: Tankards Beer & Whiskey, Mixers Martini and Cocktail and Magnum's Champagne and Wine. Just upstairs the Medusa Lounge served as the ship's disco and offered a trio of private rooms that could be reserved for up to a dozen guests, with a minimum drink order of $20 per hour.
There were various drink offers availed throughout our cruise, announced in the Freestyle Daily newsletter, but sometimes the "bar manager's specials" turned out to be the same as the standard price.
Beer & Wine
Domestic beers included Miller, Coors, and Blue Moon. Imported beers ranged from Corona to Heineken and Newcastle Brown Ale, at $4.95 each. Amstel Light and Stella Artois was available on tap at Tankards. The Asian beers Kirin Ichiban, Tsingtao and Sapporo were available at Jasmine Garden for $5.95.
Wines available at the bars by the glass ranged from $7-$9.75. An expanded wine list was available at most restaurants. Sake was available at Jasmine Garden, by the glass or bottle.
Mixed Drinks
While a few cocktail prices were priced a fairly reasonable $5.75, most were much higher. Signature cocktails were sprinkled between each of the theme restaurants.
Drink Packages
Packages of 1-liter bottles of water were available—prices ranged from $2.91 each for a package of 24 to $3.66 each for 6 (regular price was $4.50). Unlimited soda refills were $6.25 per day for adults, $4 for children age 12 and under; unlimited juice could be added for an additional $3 per day.
Throughout the cruise buckets of beer were 6 bottles for the price of 5. There were also wine packages that promised savings of up to 25 percent off three or more bottles of wine; these packages were discounted an additional 20 percent off on embarkation day.
Non-alcoholic Options
Sodas were $2.10. Gatorade (assorted flavors) and iced tea were $3. Red Bull was $4.50. Frozen fruit drinks were available at Bali Hai and the Great Outdoors for $4.95.
We measured our quarters at about 140 square feet—it was the smallest cabin we've occupied on a cruise ship. While we made do, the constraint required compromise; for instance, there was a table in the room, but there was no logical place for the table to sit.
On the good side, although our cabin was located far forward on a lower deck, we did not experience any major noise issues (as is often the case when not midship or on upper decks). There was a slight sound leak from the theater overhead, but considering the proximity, it wasn't disturbing.
Although we slept relatively well, the seam between the joined single mattresses was not well concealed by the pillow top—each morning we awoke to find ourselves in a valley between the mattresses. The distance from our pillow to the TV was 8 feet—not an issue if the screen weren't so small. As an inside cabin, when the lights were out it was very dark—a night light would have been helpful. No under-dressers, so luggage could be stored under the beds. There were three mirrors in the bedroom: One above the headboard, one above the desk, and a narrow floor-to-ceiling mirror for dressing.
The bathroom was small but attractive, with a faux wood finish wrapping the cubicle. The shower was bigger than some we've seen, and the showerhead could be hand-held. Soap and shampoo were provided in wall dispensers; both thin and ineffective (fortunately we had our own supply). If bath products matter to you, BYO!
Lighting was sufficient in the bathroom, but a makeup mirror would have been appreciated, as would bigger shelves for storing travel kits. The hair dryer was located above the desk in the bedroom. Although there was no sign encouraging us to hang our towels, they were replaced only when we left them on the floor.
One afternoon when we weren't in the cabin, our toilet apparently overflowed onto the bathroom floor. The front desk sent a plumber and the problem was fixed within 50 minutes. However, it took two additional phone calls to get the bathroom floor properly cleaned. A manager at the front desk sent a bottle of wine to our cabin as an apology for the delayed response.
Our minibar was chock full of goodies, offered at the ship's prevailing bar rates. This included nip size bottles of vodka, rum, whiskey, gin, scotch, 187ml bottles of chardonnay and merlot, beer, soda, Red Bull, and 1-liter still water and 750ml sparkling water. There was also small containers of peanuts and Gummy Bears. A 15 percent "restocking" fee was applied to all minibar purchases.
Two venues serve as Jade's main dining halls, sharing a menu. The airy 450-seat Grand Pacific is indeed grander, with a statue of King Kamehameha, and paintings recalling the lush artwork of the Matson Line (the first cruise line to serve Hawaii). Out of place in the Mediterranean, but we didn't mind; despite its bustle, the room is warm and inviting. Breakfast and lunch (on sea days) were pleasingly subdued.
The Alizar, by contrast, is a bright, modern venue with Rothko-like art. In addition to lower ceilings, there seemed to be less elbow-room—with a more family-friendly ambience, we found the atmosphere less appealing for couples or older cruisers.
Tables were processed promptly in both venues, but Norwegian's "Freestyle" plan means there's no set seating time (common on most ships)—so nothing steadies the flood of guests at peak hours. While early or late in the evening wasn't a problem, at prime time (especially just after the theater let out) pagers were doled out.
Though not extraordinary, meals at Grand Pacific and Alizar were consistently decent. Our only (small) complaint was that the menu was limited; vegetarian options were in short supply. We liked the potato leek soup, and found the greens with pear, blue cheese and balsamic vinaigrette delicious. Pork loin with sweet potato mash and chutney tasted homemade. There was a satisfying Niçoise salad, lightly dressed. To our surprise, risotto primavera was served al dente, with vegetables that hadn't lost their texture. For dessert one night we tried the cheese plate—it was okay.
Breakfast was served daily (in Grand Pacific) and, again, although the menu wasn't extensive, the food was pleasing. One menu was used for lunch on sea days (again, in Grand Pacific). Entrées at lunch included an excellent chicken Milanese accompanied by arugula salad.
Grand Pacific was open nightly from 5:30 or 6 p.m. to 9:30 or 10 p.m. Alizar opened and closed 30 minutes later. Breakfast was served at Grand Pacific for 2 hours starting at 7 or 8 a.m., and lunch on sea days from 12 to 1:30 p.m.
Our cruise on Norwegian Jade was a mixed success, but definitely not without its upsides. We snagged a fairly inexpensive cabin visiting several very appealing Mediterranean ports, and looked forward to a sunny experience. Carrying 2,402 passengers (at double occupancy) and weighing in at 93,558 tons, Jade is a fairly big cruise ship, though not nearly as large as the vessels Norwegian Cruise Line started bringing into its fleet with the gargantuan Norwegian Epic in 2010.
Don't get too distracted by the specialty restaurants, for the main dining rooms delivered consistently good meals—once we got seated.
Working to Jade's advantage is the fact that the ship has an above-average number of food and drink options for a vessel of this size—on an 11-day cruise, one could dine in a different venue nightly. There's even a 24-hour diner, available on most NCL vessels but something of a rarity on most other cruise lines. Of course, only three restaurants were included in the cruise fare; eight required a surcharge ranging up to $25 per person (though based in Europe year-round, the ship uses US currency). At Moderno and the steakhouse Cagney's, the surcharge seemed worth it; at Le Bistro, the meal and service was well below what we felt was acceptable. But don't get too distracted by the specialty restaurants, for the main dining rooms delivered consistently good meals—once we got seated. Food at the Garden Café, the ship's buffet, was fairly mediocre. One concern, ship-wide: Except for the Garden Café, menus had a dearth of options for vegetarians.
At just 140 square feet, our Inside cabin was very small and cramped. While adequate for a single passenger, a party of two will find these quarters short on elbow-room. Lined with wood veneer and a modicum of color accents, at least the cabin décor was attractive. With lots of them to fill, Jade's Inside cabins are often available at very low prices, so we didn't feel ripped off; Oceanview's aren't much larger, but we'd seriously consider a Balcony cabin on a future cruise.
Pools
Though Norwegian Jade is not a mega-ship, with more than 1,200 cabins there were a lot of guests onboard—many of them families. As such, the two pools located at midship on Deck 12 were very crowded, both in the water and on the surrounding decks. By the mid-point of our cruise, guests began reserving loungers as early as 7:30 a.m., so arriving by late morning and hoping for two side-by-side was a near-hopeless quest.
The forward of the two pools was designated as the adult pool—age limit unspecified. Two hot tubs sat alongside the pool and there was a pool lift for transferring guests of limited mobility into the water.
The rear pool was designated for all ages, but age 12 and under were expected to be accompanied by an adult. There was a slide next to the pool that was popular. A towel hut was available for exchanging towels.
On the starboard side of the pool area there were sprayer nozzles that emitted a fine mist—when they were turned on. We found them utilized on one very hot afternoon in port, but on an equally sizzling sea day that followed they weren't.
Promenade Deck
The Promenade Deck circled Deck 7. There were few loungers, so mostly it was used by smokers on our cruise. A shuffleboard court invited play.
Sun Deck
Decks 14 and 15 forward were additional space for loungers, with a shower and kids play area on Deck 14. The small sun deck above was designated as adults only. On sunny sea days, we found both jammed with bodies.
With just a couple minor exceptions the service was spot-on, in line with some of the better cruises we've taken. The ship's newsletter, Freestyle Daily, was delivered to our cabin each evening, and detailed the various events taking place the following day. Offers were announced inside—drink discounts, internet specials, etc. along with a long list of activities.
Staff
Overall, service was excellent, and the senior staff was readily available to guests; their phone extensions were displayed on guest TVs and elsewhere on the ship. One lady was stationed outside the buffet with a bottle of hand sanitizer, saying "washy washy" with a cheerful air. She charmed most of the passengers (especially kids). The one glaring exception to good service was our dinner at Le Bistro, which might as well have been a meal at Denny's.
Our other service complaint: We had an incident in our bathroom, when the toilet overflowed one afternoon when we weren't in the cabin. We contacted the front desk and a plumber came to our cabin within 25 minutes. The plumber fixed the problem in another 25 minutes but since the floor of the bathroom had been soiled we asked for it to be cleaned. We came back to our cabin about an hour later and the floor had been wiped down, but the bathroom still smelled of urine. We called the front desk and asked for the floor to be cleaned properly; 10 minutes later a janitor came and gave the bathroom a thorough rinse, resolving the issue. Plumbing problems happen, but we wondered why the first janitor had not adequately cleaned the bathroom.
Tipping
A 15 percent "autogratuity" is added to drink charges, including anything from the minibar; 18 percent is added for spa services. Additionally, a $12 per person, per day "service charge" was built into our checkout bill.
NCL says the service charge is divided between restaurant staff, cabin stewards and behind-the-scenes support staff; unlike most other cruise lines, the formula for how this amount is shared is not revealed. Although NCL says "guests should not feel obliged to offer a gratuity for good service," they note that staff is allowed to accept cash tips. Additionally, beverage service, concierge, butler and youth counselors do not benefit from the service charge, and so guests who use these services are "encouraged to acknowledge them with appropriate gratuities."
Dress Codes and Alcohol Policy
Norwegian promotes what it calls "freestyle" cruising, which allows guests a great deal of flexibility in dress code—the ambience is very casual. During the day, swimwear is acceptable at the buffet or at outdoor restaurants but a shirt or coverup and footwear are required. At night on cruises of five days or more, in the Grand Pacific dining room and in Le Bistro restaurant the dress code for women is slacks or jeans, dresses, skirts and tops; for men it's jeans or slacks with a collared shirt and closed-toed shoes. Resort casual and shorts were allowed in all other restaurants at dinner. There were two nights that were called "Dress Up or Not Night." While the attire did move up a notch or two on these evenings, there were plenty (maybe even a majority) who kept it casual.
There is no limit to the number of bottles of wine that passengers can bring onboard, however we were told that guests would automatically be billed a $15 corkage fee for each 750ml bottle brought aboard, regardless of whether the bottle was opened by a crewmember or passenger or not at all.
Loyalty Programs
The Latitudes rewards program is divided in four tiers. Guests are automatically enrolled in the Bronze level following their first cruise, availing priority check-in, discounts at the gift shop and on WiFi, and an invitation to the member's only cocktail party on future cruises. Points are awarded for the number of days sailed with additional points for suite bookings. With 20 points guests attain the Silver level with additional benefits, and 48 points guests reach the Gold level. The big benefits roll in at the Platinum level, at 76 points—complimentary dinner and wine at Le Bistro, behind-the-scenes ship tour, free laundry, etc.
Laundry Facilities
Laundry and dry cleaning services were available onboard at inflated rates. On the fifth night of our cruise we received a flyer that offered a full bag of laundry washed and folded for the discounted price of $24.95. There were no self-serve laundry facilities on Norwegian Jade.
Perched above the pool area on Deck 13 and in the guise of a rustic beach bar, Bali Hai was an al fresco drinkery with a grill offering a small selection of food items.
The limited food menu included burgers, hot dogs (Bavarian sausage on request) chicken breast sandwiches with sides of coleslaw.
The full bar menu was available at Bali Hai, including the daily drink specials for $6.95 (Dark & Stormy, Blue Lagoon, etc.)
General Health & Safety
Muster drill was held 90 minutes before sail-away, no life jackets were required, but attendance was taken and those not present were asked to attend a make-up session the following morning.
Hand sanitizer stations were spread throughout the ship, especially outside restaurants. During boarding (including at ports of call) and on entering the buffet areas crewmembers had hand sanitizer in spray bottles. Most of the bottle nozzles were adjusted to the "spray" position, which meant much of the liquid was dispensed as mist that disseminated in the air rather than landing on our hands.
Since its original launching in 2006, Norwegian Jade has not been inspected by the Center for Disease Control and Prevention (CDC), which has no oversight while the ship sails the Mediterranean year-round. Thus there is no vessel sanitation score on record by the CDC for Norwegian Jade.
Clinics
The medical center was on Deck 4. The facility was open 8 a.m. to noon and 1 to 8 p.m. daily.
Smoking Regulations
As the majority of passengers on our cruise were European, smoking was quite prevalent. Indoors, cigarette, cigar and pipe smoking was allowed only in the casino and in the enclosed cigar lounge next to Magnums Champagne and Wine Bar, and we didn't see any exceptions to this rule.
But contrary to Norwegian's stated policy ("most public areas are smoke-free"), smoking was prevalent in most outdoor areas of the ship. Smoking was allowed on guest balconies, the Promenade Deck, Deck 14 port side and the Sun Deck. Smoking was also allowed on the port side of the main pool area, including next to the kids-designated pool and waterslide, and close to the jogging track. Although the ship's newsletter stated that kids pool area was "designated non-smoking," we found ashtrays set out on tables each morning next to the kids pool and plenty of smokers used them throughout our cruise.
The first of three bars that made up "Bar City," Magnums had a small selection of bubbly available by the glass. We didn't see a lot of attention paid to this bar, except when the piano man was tickling the ivories nearby.
Among the sparklers available by the bottle we found were Beringer sparkling white zinfandel ($29), Villa Sandi prosecco brut ($36), Shramsberg brut rosé ($59), Veuve Clicquot brut yellow label ($88) and Möet & Chandon Dom Perignon ($198).
Crowding was one of several issues we had with our cruise. It started before we even stepped foot on the ship, with a boarding process that was more like a cattle call; we waited 50 minutes to get to the check-in agent (the process made us wonder why we had bothered to check in online in advance). But worse were the sun decks. The side-by-side pools at midship that were teeming with bodies both in and out of the water; even beyond the pools, loungers were at a premium and one could waste a good amount of time trying to find two empty ones next to each other.
We found the basketball/soccer/tennis court to be underutilized; NCL might seriously consider converting this area to an adults-only pool area, to the benefit of many more guests than were using the sports facilities (then again, this would probably be seen as an opportunity for another surcharge). Crowd control was an issue around the lobby, which was often jammed with guests in transit. Contributing to the problem were tables set up for jewelry sales and photographers stationed for portraits on the stairways—if these were eliminated most of the traffic issue in the lobby would be eliminated.
Norwegian's "Freestyle" brand of travel works well for some cruisers but not for others.
It was our observation that Norwegian's "Freestyle" brand of travel works well for some cruisers but not for others. With no set dining times on the ship, at peak hours dinner in the main dining rooms required unreasonable waits, nightly. NCL's idea of Formal Night is called—wait for it—"Dress Up or Not Night," and on this evening in the tightly configured Alizar restaurant we were seated next a young couple in well-worn shorts and T-shirts (apparently, their choice was "not!"). Admittedly, the idea of boarding a cruise ship and not having to follow a set dress code or schedule for a week was freeing, but NCL first-timers should be aware that the line charts a pretty distinct course away from the style of other mainstream cruise brands.
If it sounds like a laundry list of complaints, there were a number of laudable elements to our cruise—some of them unexpected. We found the Norwegian Jade to be a smooth, stable and quiet vessel. This might have been partly due to calm seas on our itinerary, but engine vibration throughout was at a minimum (except when docking). With a couple exceptions, service was excellent, and the senior staff was easily available to guests; their phone extensions were displayed on guest TVs and elsewhere on the ship. We liked the lush Hawaiian décor, right down to the swirling hot lava carpet pattern.
The Garden Café served as Jade's clamorous buffet, and during breakfast and lunch hours it was often quite crowded. Smartly, Norwegian installed a kids buffet section near the entrance, minimizing the number of little tykes we had to dodge around the buffet counters. We found seating in short supply until, a few days in, we discovered additional tables next door at Papa's (except during dinner); by the end, this was fully utilized. The Great Outdoors was another relief valve, with buffet counters open at peak hours and staying open later while Garden Café was set up for the next meal.
There were good things to be found at breakfast, lunch and dinner, but we sampled lots of mediocre food as well. Our biggest complaint was that there wasn't a lot of variety, and much of the selection stayed the same throughout our cruise.
A separate buffet called Kids Café had a lowered counter and kid-friendly options, such as burgers, hot dogs, fries, pasta with marinara. This area was surrounded by a seating area, also with lowered tables and chairs.
The ship's standard bar selection was available at the Great Outdoors. A station was set up for self-serve coffee, tea, water, apple juice, fruit cocktail and orange drink. At breakfast we loved that there was a juicer, manned to prepare fresh squeezed orange, grapefruit, melon, apple, celery and carrot (and in combinations).
The main buffet was open for breakfast from 7 to 10 a.m., but an additional buffet next to the Great Outdoors remained open till noon. Lunch was served from 12 to 3 p.m., with snacks available at the Great Outdoors till 5:30 p.m. Dinner was offered from 5:30 to 9:30 p.m.
Extras were in short supply for our Inside cabin, but pricey suites came with nifty amenities. Our minibar was chock full of goodies, offered at the ship's prevailing bar rates. This included nip size bottles of Grey Goose vodka ($8), Bacardi rum, Jim Beam whiskey, Tanqueray gin, Dewar's White Label scotch (all $7), 187ml bottles of Walnut Creek chardonnay and merlot ($9), Heineken beer ($5.25), Pepsi, Diet Pepsi, 7-Up and tonic water (all $2.25), Red Bull ($5.25), and 1-liter bottle water and 750ml San Pellegrino ($5.25 each). There was also small containers of peanuts and Gummy Bears for $2.50 each. A 15 percent "restocking" fee was applied to all minibar purchases.
Norwegian Jade's casino was an exercise in chinoiserie, seductively lighted with red lanterns—it was a beautiful spot. Not generally crowded, we found the dealers to be unusually engaging and friendly. Gaming lessons were conducted the first couple days and tournaments for Texas Hold 'Em, Blackjack, Roulette and slot play were announced in the ship's newsletter.
In addition to dozens of slot machines (some of which were open overnight), tables games included Blackjack, Let it Ride, Three Card Poker, Texas Hold 'Em, Craps and Roulette. There were also automated machines for Poker and Roulette—the advantage (we were told) was being able to play faster (we think this meant lose money faster).
Cash advances for play were available at the casino cage (some restrictions applied) with a 5.5 percent surcharge. We could also charge casino play to our cabin account, up to $2000 per day, with a 3 percent convenience fee charged. Smoking was allowed in the casino.
Internet Café and Art Gallery
Jade's bright art gallery shared the same space at the internet café. Art auctions took place almost every day of the cruise, in various venues—each announced in the ship's newsletter and with fliers left in our room. It got to be a paper pile after a few days.
While we didn't find art we wanted to bring home, we did surf the web on a few occasions. Whether using the ship's computers or WiFi for our laptop, internet time was priced .75/minute, plus an initial $3.95 activation fee. But various packages purchased upfront brought the price down—100 minutes for $55 (.55/min) or 250 minutes for $100 (.40 min). Specials were availed the first, second, sixth and seventh day of the cruise.
Galleria Boutiques
Jade's shopping arcade was located on Deck 7 aft, in a single large room that showcased a somewhat more diverse range of items than we've found on other cruise lines.
Perfumes were carried in a separate venue, the Port O' Call Shop, also located on Deck 7, but next to the Guest Services desk.
Photo Gallery
A staff of photographers were aboard to capture cruisers in action, with formal shots also available. Portraits and casual shots in 8x10 size were priced $19.95 each.
In addition to photos, the Photo Gallery sold Canon and Panasonic cameras, Olympus and Pentax binoculars, chargers, AA and AAA batteries and 4-GB SD cards.
Stardust Theater
Beautifully decorated in Venetian Art Nouveau style, replete with carnival masks and opera house flourishes, this 1000-seat venue is the ship's grand theater. With a steep rake spanning three decks, almost every seat had an unobstructed view for stage shows. And we liked that seats each had their own built-in fans, so air conditioning was no short supply.
Bridge Viewing Room
Not shown on most maps of Norwegian Jade and little known to most passengers, we loved this little room from which the activities on the bridge could be viewed, from behind glass. There's no conversing with the crew, and for much of the time little appears to be happening, but it's a beehive of activity during docking activities.
Few cruise ships allow public viewing of the bridge area, so it's worth checking out, especially if you have kids in tow. You'll find it forward of cabin 11500 on Deck 11.
The Library, Card Room, Life Style Room
Located on Deck 12 next to the spa, these three adjacent rooms were intermittently used through the day and evening.
The Library had a decent selection of books, including a few dozen travel guides for the area we were cruising through, but books could only be checked out when a crewmember was present (actually, the locked-up travel books couldn't leave the room at any time). Librarian hours varied daily, but were generally an hour or two in the morning starting at 9 or 10 a.m., a couple hours in the afternoon starting at 2 or 4 p.m., and one hour in the evening beginning at 7:30 p.m. There were also three computer stations for checking the Internet, at the usual cruise rates. A model of the SS United States, fastest ocean liner ever built (and the last American) sat behind glass.
The Life Style Room had funky orange chairs for reading or web surfing, but we barely saw this room used by anyone during the entire cruise. The Card Room was more utilitarian, with chairs and tables set up for card play; a couple of the tables had built-in Chess Boards. Board games could be borrowed from the Guest Services Desk, on Deck 7.
Lobby, Guest Services, Shore Excursions
The two-story lobby at midship on Deck 7 was often a bustling area. Next to the guest services desk was a counter for making dinner reservations (often not manned) and a shore excursions desk. Opposite this area was the Lobby Bar.
The ship's pianist played at different times during the evening (and after lunch on sea days). Other evenings there was a Dixieland-style jazz band and a guitarist strumming.
Chapel
This pretty little nondenominational chapel sat next to the Spinnaker Lounge on the port side of Deck 13. There was seating for 24, a small podium and a backlit altar. In addition to daily "personal prayer" from 8 to 9 a.m., Friends of Bill W met here each afternoon at 5 p.m.
Another setup within the "Bar City" lounge area, Tankards had an unremarkable selection of beer, including Amstel Light and Stella Artois on tap, but a few more interesting whiskeys.
Domestic beers were Miller, Miller Lite, Coors Lite (in 16-ounce bottles) for $5.50, and Blue Moon was $5.95. Imported beers ranged from Corona, Dos Equis, Amstel Light, Heineken and Newcastle Brown Ale, at $4.95 each. The Asian beers Kirin Ichiban, Tsingtao and Sapporo were available at Jasmine Garden for $5.95. We were not exactly jumping up and down with excitement.
Among the bourbons and whiskeys on offer were A.H. Hirsch Reserve, Van Winkle, Buffalo Track, Elijah Craig, Old Potrero, Dalwhinnie, Springbank, Royal Lochnagar, and The Macallan.
The Great Outdoors was an extension to the ship's buffet, Garden Café. It occupied the rear-most portion of Deck 12 and it opened (and closed) somewhat later than the hours for Garden Café, for all meals. It was a breezy perch for dining, some of it sheltered from the sun, with a full bar setup.
Generally the buffet counters offered limited reprise of many (but not all) of the items available at the Garden Café. The advantage was that Great Outdoors was often less crowded, and food was offered at later hours, up to and including a late night snack that came out at 10 p.m.
The full bar menu was available at the Great Outdoors, including the daily drink specials for $6.95 (Dark & Stormy, Blue Lagoon, etc.).
We did not stay in the rest of these cabins, but we have summaries here provided by Norwegian Cruise Line. Note that any photos on this page may be provided directly by the cruise line and not our reviewer.
Oceanview
These Oceanview Staterooms have enough room for up to four guests. Includes two lower beds that convert into a queen-size bed and additional bedding to accommodate up to two additional guests. You'll also have an amazing view to enjoy from your big picture window, along with room service and many more amenities. (Also available with a smaller porthole window or obstructed view.)
Balcony
These staterooms sleep up to four guests and come with two lower beds that convert into a queen-size bed and a convertible sofa pulls out to sleep two more. Also includes a sitting area and floor-to-ceiling glass doors that open to a private balcony.
Mini-Suite with Balcony
Up to four guests can stay in these Mini-Suites that come with a sitting area, luxury bath with shower, two lower beds that convert into a queen-size bed and additional bedding to sleep two additional guests. Not to mention you'll have a private balcony to enjoy the incredible view.
Penthouse with Large Balcony
Perfect for a romantic getaway, you will fall head over heels for these fabulous Penthouses. Sleeps up to three, a bedroom with queen-size bed and luxury bath and shower, in addition to the living area, dining area and large private balcony. Includes butler and concierge service. (Also available in a larger layout that sleeps up to four.)
2-Bedroom Family Suite with Balcony
These Penthouses are perfect for your whole family. Up to six guests can stay in these luxurious Penthouses that include a bedroom with a queen-size bed and a separate children's bedroom. In addition to the living area, dining area, private balcony and luxury bath with separate shower. Includes butler and concierge service.
The Haven Courtyard Penthouse with Balcony
These Courtyard Penthouses make for an amazing cruising experience. Sleeps three, with a bedroom featuring a queen-size bed, luxury bath and shower and additional bedding to sleep one additional guest. Also features a living area, dining area, private balcony and access to the private courtyard area. Includes butler and concierge service.
The Haven Owner's Suite with Large Balcony
These Owner's Suites are a truly luxurious way for you to get away. Includes a separate bedroom with a king-size bed and luxury bath with separate shower, in addition to the living room, dining room and large private balconies with incredible views. Sleeps up to four and guests receive access to the private courtyard area. Includes butler and concierge service.
The Haven Deluxe Owner's Suite with Large Balcony
Enjoy the perfect escape in the Deluxe Owner's Suites. With a living room, dining room, wall of windows and separate bedroom with king-size bed and luxury bath, you will have an unforgettable experience in this suite. Sleeps up to four and includes access to the private courtyard area. Not to mention the large balcony and amazing view. Includes butler and concierge service.
The Haven 2-Bedroom Family Villa with Balcony
Up to six guests can enjoy these Villas that are perfect if you want to bring the kids. They have one bedroom with a queen-size bed and a luxury bath and shower, as well as a separate children's bedroom. Also features a living area, dining area and private balcony. You will also have access to the private courtyard area. Includes butler and concierge service.
The Haven 3-Bedroom Garden Villa
These amazing Villas sleep up to eight with three separate bedrooms, each with a king- or queen-size bed and luxury bath. With a living room, dining room and incredible private garden with hot tub, you will have more than enough space to spread out and unwind. You'll also have access to the private courtyard area. Includes butler and concierge service.
Hawaiiana aside, Norwegian Jade didn't seem overly concerned with interpreting its Mediterranean itinerary through an American filter. And this seemed right to us, especially given that a majority of passengers were European. So although we had concerns about crowding and specialty restaurants that added more surcharges than quality to our cruise, we still enjoyed the experience. And when the per-day rates are as low as we found them, we'd say Norwegian Jade offers relatively good value for a European cruise.
The third leg of "Bar City," Mixers shook out martinis with an expended selection of gin and vodka on pour.
If you can't get to Teppanyaki, look to Jasmine Garden, offering full dinner nightly for a $15 surcharge. It's also open for lunch on sea days, when sushi and noodle soups were served à la carte. Another menu, Shabu Shabu, is dedicated to hot pot dinners (also $15). While the surcharge wasn't excessive, the food served mainly as a diversion from the main dining hall and buffet. Separately, the Sushi Bar was open nightly for sushi and sashimi, priced à la carte. Ignore the cheering and clanging knives from nearby Teppanyaki; the venue also overlooks the piano downstairs—it's not a quiet spot.
For dinner we had fried calamari as a starter—nice and light, with salt, pepper and irrelevant sweet and sour sauce for dipping. We liked the fried crab dumpling, its creamy filling somewhat like tuna salad. For entrée we chose sweet and sour pork, which tasted canned—the pineapple certainly was, and the sauce tasted like it came off the shelf. There were just two dessert choices, and we skipped banana pancakes and ice cream in favor of a crème brûlée trio—green tea, ginger and adzuki bean.
We came for lunch one afternoon and dived into char siu, barbecue pork noodle soup. The stock could have used a bit more kick, but it was comfy dish for a cool day. This was followed with a tasty rainbow roll topped with tuna, yellowtail, shrimp and avocado. Including a dish of edamame, the à la carte lunch came to $10.75, plus tip.
Jasmine Garden and the Sushi Bar were open nightly from 5:30 to 10:30 p.m. Lunch was offered on sea days from 12 noon to 2 p.m.
Named for a style of Japanese cuisine prepared for an audience seated at a shared table that wraps around an iron griddle, Teppanyaki is Jade's hottest ticket—and a $25 surcharge per guest. Much of that is due to a capacity of just 32 diners (all seats at the two tables were booked long before we boarded), but a big part of the experience is cooks who entertain with flying salt shakers, omelets snaking across the grill—children were particularly delighted. Much chanting and cheering is on the agenda.
The menu is not extensive, starting with courses of edamame, miso soup, seaweed salad, garlic fried rice, followed by a choice of nine entrees, from filet mignon to sea scallops and shrimps, served with vegetables. If you don't get a reservation (as we didn't) you can watch the show through big glass windows lining the room.
We loved the goofy undersea theme, with jellyfish, corals and starfish-like chairs, but the dance floor didn't see much action. The venue was also used for assorted seminars (Intro to Acupuncture) games (Pictionary), and it also served as the ship's screening room.
The Medusa Lounge also had a trio of private "Whatever" rooms, which could be used for karaoke or, well… whatever. Curtains sealed guests off from view of the bar and the rooms accommodated up to about a dozen people. The lilac, orange and turquoise hued rooms could be reserved, with a minimum drink order of $20 per hour.
Several movies were played here on our cruise, at 3 p.m., but the monitor in use was smaller than what many people have at home these days and sound quality wasn't good.
Although it's an attractive room, we didn't care for our experience at Le Bistro, Jade's ostensibly French restaurant that carries a $20 add-on for dinner. The food was undistinguished, and service was poor. The whole meal felt graceless and rushed, though the room was maybe a quarter full. We had to ask for empty plates to be removed (after we were already dining on the next course) and only when we were literally putting the last bite of our entrée in our mouth, a waitress asked, "is everything okay?"
We sat down and were presented a menu, which we perused and then placed on the table. Before coming back to take our order or exchange pleasantries, an amuse-bouche was delivered—a mound of salmon spread, with three toasts to spoon it onto, reminding us of something we'd get at a second-rate cocktail party. Before we'd finished the finger foods, the waitress was back to take our food order.
The first dish was disappointing, advertised as "grilled" asparagus—actually steamed or boiled, overcooked and lathered in sweetened, orange-flavored hollandaise sauce. The "salade gourmande," topped with smoked duck and walnuts, was over-dressed and unremarkable. For entrée we chose lamb with artichokes, tomatoes and green olives. It was medium-rare, as requested, but with little flavor, and not exactly a hearty portion minus fat and bones; the sauce it wallowed in was overly salty.
Among the desserts were a crème brûlée, chocolate Napoleon, profiteroles and chocolate fondue for two. We opted for the apple tarte tatin, which seemed true to the classic recipe.
On some cruises a jazz brunch is held at Le Bistro, for which the cover charge is $15. Le Bistro was open nightly from 5:30 to 10:30 p.m.
The forward perch on Deck 13, this lounge wraps around a wood dance floor topped by a mirror ball, natch. The venue hosts a number of activities on the ship such as bingo, art auctions, a Latin fitness class, line dancing lessons, trivia games, etc. There's a small stage at the front, and behind the seats was a pool table, dartboard and automated roulette and black jack games. The latter had live-size dealers on a video screen that play endless loops beckoning us to play—"feeling lucky?" asked one. We were creeped out.
This was also Jade's de facto disco, and a DJ spun starting at 9 or 10 p.m. nightly.
The name Cagney's seems to promise old-school glamor, but instead it's comfortably modern, a bit like an upmarket chain restaurant. There's an open kitchen, and sea-facing tables on both sides (though with the exterior deck also in full view). We found the food satisfying, and service competent; the $25 up charge was not unreasonable.
We started with shrimp cocktail, a large martini glass plumped with three good-sized shrimp over a dollop of zesty sauce (spiked with Jack Daniel's, the menu promised). We followed with the "chopped" salad, though it didn't seem chopped any more than a typical salad. It just had lowly iceberg for lettuce, but there were good wedges of avocado and a nice, light lemon dressing. Other starters included crab cakes, oysters Rockefeller, lobster bisque, New England clam chowder and Caesar salad.
We chose the 10-oz New York strip, and what made the dish work was the kitchen's handiwork—cooked just to order (medium-rare) and perfectly seasoned. There were lots of sides to choose from, and we opted for potatoes au gratin and asparagus, both fine if unexceptional.
For dessert we dived into the apple crisp, served with a dollop of vanilla ice cream. It was ordinary, but that wasn't necessarily a bad thing. Other dessert options included a warm espresso chocolate brownie, New York cheesecake, raspberry crème brûlée and a cheese plate.
Cagney's was open nightly from 5:30 to 10:30 p.m.
This comfortable space was not utilized much during our cruise. We did find a Friends of Dorothy meeting here nightly, but otherwise few cruisers seemed to stumble across this spot. It was our pick for a pre-prandial cocktails against the setting sun.
Confusingly, this was also referred to as the Aloha Bar and the Java Café.
Though located in a seemingly obvious place, overlooking the lobby at midship from Deck 8, Blue Lagoon appeared to go undiscovered by most cruisers. That was fine by us. The menu was pretty short, and the comfort food was nothing special, but it offered a convenient alternative to the much busier main dining rooms and buffet (there was no surcharge for dining at Blue Lagoon). Later in the cruise we started to see more tables occupied, especially late night, as fellow passengers discovered the joint.
We came by for breakfast one morning and there was only one other table occupied (out of a couple dozen). This made for a quiet setting for a simple but tasty omelet with coffee and juice. At lunch, the menu offered burgers and hot dogs, sandwiches, chicken tenders and a chef's salad. We opted for the fish and chips, which came with ramekins of tarter sauce and mushy peas. A brownie for dessert—heaped with ice cream, whip cream and a drizzle of chocolate sauce—didn't hurt.
Everyone loves an Italian trattoria, but Papa's missed the mark for us, reminding us of a big theme park restaurant—efficient, polished and inauthentic. When we arrived, the place was coming off a rush, and waiters zipped about breathlessly. But things calmed down and our table soon got proper attention. The basketball court above was pounding away through most of our meal. All in all, considering the $15 surcharge, we weren't too excited about our meal here.
Papa's salad was a delicious starter: fresh, spry arugula and bib lettuce, hunks of dried figs and sheets of parmesan. Accompanied by a basket (or rather, a cone) of olive oil-infused bread the meal started off nicely. Other starters included bean and pasta soup (pasta e fagioli), beef carpaccio, tomato and mozzarella.
There were pizzas and pastas, either of which could be ordered ahead of an entrée. We opted for spaghetti carbonara, which arrived lathered in something akin to an Alfredo sauce, loaded with heavy cream. Sorry papa, but our mama taught us that true Roman carbonara should be almost dry and contains only eggs, cheese and pancetta—no cream. It tasted okay, but even the modest portion was way too rich for us. Though happily infused with rosemary, our entrée of pork saltimbocca was dried out, as were a few morsels of gnocchi on the side.
The ship's standard bar menu was available, along with classic Italian cocktails—Americano, Campari and soda, Negroni, Bellini, Rossini and Amaretto Sour. The house Chianti was available by the glass, half- or full bottle, and there were after-dinner tipples such as limoncello, grappa, sambuca and Campari.
Papa's was open nightly from 5:30 to 10:30 p.m.
Moderno is tucked away on Deck 8, overlooking the lobby at midship. This and Blue Lagoon are the only public facilities on this deck—the rest being cabins—and it seemed both venues were missed by many passengers. But Moderno, while simple in concept, was perhaps our best meal on the ship, an orgy of flavors for meat-lovers. We had no argument with the $20 add-on for our dinner.
First a waiter (sorry, "gaucho") introduced himself and explained the system: Fill up at the salad bar, then place the green card out when ready for the meat. When we'd had our fill, flip the card to red to hold off. A basket of pao de queijo was delivered. It's easy to fill up on this cheesy Brazilian bread, but we paced ourselves.
The salad bar was enticing, including the usual fare, plus more unusual items. We particularly enjoyed the stuffed grape leaves, a corn and walnut salad, and the potato and shrimp salad. Hunky, perfectly blanched asparagus spears were served cold.
We put the green card out and gauchos began delivering skewer after skewer. Our favorite was garlic beef: juicy, redolent of garlic and well seasoned. Other cuts were decent, including three more cuts of beef, two kinds of chicken, linguiça, chouriço, and lamb chops. The only disappointment was the pork ribs, which were chewy and stringy. The finishing touch was a whole roasted pineapple. Sides also arrived in skillets, including rice, black beans, garlic mashed potatoes and fried banana.
Our waiter recommended the papaya cream for dessert, a dish of soft ice cream blended with frozen papaya chunks and swaddled in Crème de Cassis liqueur. Maybe we were full, but it just didn't turn us on the way it should have.
The ship's standard bar menu was available along with traditional Brazilian cocktails like caipirinhas and batidas.
Moderno was open nightly from 5:30 to 10:30 p.m.
Topsiders mainly operated as the busy pool bar, but there were also buffet counters opened each morning at breakfast and again at lunch. Although there were limited offerings it was a great way to dodge the lines in the nearby Garden Café.
A few breakfast items were found here each morning—breads, fruit, coffee, etc. At lunch we found burgers, hot dogs, roast corn on the cob, French fries and Jamaican-style rice and beans. On sea days, grills were fired up for a cookout.
The ship's standard drink menu was available at Topsiders. Amstel Light, Beck's, Dos Equis and Newcastle were available on draft.
A limited room service menu was available 24 hours a day aboard Norwegian Jade. There wasn't much variety, but it sufficed as a dining alternative when we chose not to go out. Between 6:30 and 10 a.m. a short continental breakfast selection was also available. A $5 surcharge applied for pizzas, and a $3.95 charge for orders between 12 and 5 a.m.
There was also a "special occasion menu" that carried a surcharge: cold hors d'oeuvres ($15), deluxe hors d'oeuvres ($25), a shrimp platter ($20), a cheese plate ($18-$32) and Sevruga caviar with fixings (at market price).
Continental breakfast could be ordered with a door hanger, left outside the cabin by 4 a.m. We actually placed our order by phone one morning and were told to expect delivery in about 30 minutes; the knock on the door came just 16 minutes later. We called for lunch on another day and were also told the delivery would require 30 minutes; it came 27 minutes later.
Both meals were brought on a serving tray, on plates covered with plastic lids. The dishes fit on the table easily, as well as on the desk, but in both cases there wasn't really any place for a second person to sit comfortably. It was all pretty rudimentary.
Overall, our cold lunch was disappointing. We ordered a Greek salad that contained Kalamata olives, tomato and bell pepper in good condition, plus a wedge of feta, but no red onion and almost no cucumbers (as promised on the menu). Instead of the advertised lemon and olive oil vinaigrette, the salad sat in a puddle of vinegar. The tuna salad sandwich was small, with slices of tomato and lettuce on rye bread. Though it came with chips, the promised coleslaw and pickle were both absent.
For breakfast we chose a fruit platter (basic), Raisin Bran (no surprises, beyond a dysfunctional milk carton), grapefruit juice and coffee. Other than alternate cereal and juice choices, yogurt and baked goods, there wasn't much else available.
In addition to what was in our minibar, room service could deliver other soft drinks, still and sparkling water, beers, and a selection of wines by the bottle or glass—all at a surcharge. The standard cocktail list was also available.
Meet the tester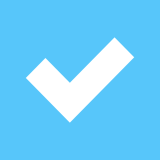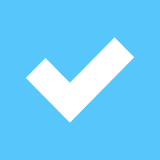 Anonymous Cruise Editor
Editor
@
Anonymous is a valued contributor to the Reviewed.com family of sites.
Checking our work.
We use standardized and scientific testing methods to scrutinize every product and provide you with objectively accurate results. If you've found different results in your own research, email us and we'll compare notes. If it looks substantial, we'll gladly re-test a product to try and reproduce these results. After all, peer reviews are a critical part of any scientific process.
Shoot us an email