Our cruise on Sapphire Princess delivered a well-rounded if fairly predictable experience. Our interior cabin was pretty compact and lacked much in the way of seating, but there was enough storage space for a month-long cruise.
The five main dining rooms delivered decent meals with only a few misses. We loved Alfredo's Pizzeria, and the buffet had a number of good items available, with lots of mouth-watering desserts. We dined on three steaks during our cruise, but none was worth getting excited about. Since one was at Sabatini's and another at the Sterling Steakhouse—both of which require a surcharge—we found this disappointing. Then again, the steakhouse on Sapphire Princess seems like an afterthought; it was not worth the added fee.
Entertainment offerings onboard were pretty conservative, and the stage shows looked downright chintzy compared to some of Princess' competitors. The top-deck movie screen, however, was a great place to enjoy movies—most of these were releases from the previous year. We liked the Grand Casino, which was bright and spacious, and where cigarette smoke was not too bad.
While our cruise on Sapphire Princess was agreeable, it didn't stand out in any particular way. The experience seemed geared to appeal to the broadest audience possible and, as such, we found the ship to be neutered of most distinguishing marks. This would have been okay if services were personalized and warm but, for the most part, they weren't.
As such, the quality of a Sapphire Princess vacation is largely dictated by the itineraries, and on this front Princess can't be faulted, offering a broad range of cruises spanning the globe with good deals for early (and sometimes last-minute) bookings. And for families planning a multi-generational adventure, kids, teens, adults and seniors will all find diversions to keep them occupied. Judging from the high quantity of repeat Sapphire Princess guests, the line is definitely doing something right for many of them.
Interior Cabins represent 28 percent of the rooms on Sapphire Princess, and this is what we stayed in. There are three types of Oceanview Cabins, including some with an obstructed view. We were intrigued by a few categorized as Deluxe Oceanview—these had a limited-access balcony facing forward on decks 10 and 11 (though no deck furniture). We'll try them on a future cruise.
There are Balcony Cabins, plus Mini-Suites which—at 354 square feet—promise ample elbow room. However, we noticed that virtually all balconies on decks 9 and 10 were mostly or completely visible from the decks above, a ziggurat effect that creates a lack of privacy. There is also an array of Suites.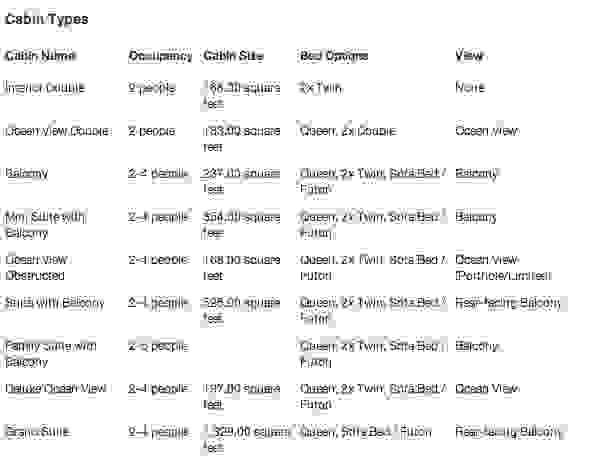 The décor of our Interior Cabin was conservative, and considering there was no view to enjoy, something with a little more flair or character would have been nice. There were real and veneer wood finishes, and mirrors took up almost the whole wall above the bed and over the desk, helping to open up the space visually.
Princess says Interior Cabins measure 168 square feet, and it felt snug. Other than the bed there was only one place to sit: a chair at the desk. But if the bedroom area was small for two, the closet was a very generous 6'3" wide, with a shelf overhead, and ample room for storing all our frocks. There was no door on the closet, so everything was easily accessed. There was also a cabinet with five shelves (plus two more for the safe and life vests), and space under the bed for storing luggage.
Bedroom
The queen-size bed was made of two twins pushed together. The split between mattresses was obvious but otherwise the bedding was reasonably comfortable, with decent linens. Lights switches below the mirror/headboard (behind the pillows) handled the two main lighting fixtures—one for each side of bed—however, the lamps on nightstands at either side of the bed weren't ideal for reading.
Bathroom
The bathroom was small but efficiently designed, its floor elevated a couple inches above the cabin floor. A large mirror stood over the sink to the left, the shower (no tub) was to the right, with the toilet between. Next to the mirror were shelves adequate for a standard travel kit; though a makeup mirror would have been useful. The hairdryer was fixed to a mount above the desk, not in the bathroom.
The shower stall was level with the bathroom floor—a two-inch lip kept the water in its place; there was a fabric shower curtain and, inside the shower, a retractable laundry line. There was a bottle each of shampoo, conditioner and body lotion, branded to the ship's Lotus Spa. While okay, we didn't find these products worth pocketing at the end of the cruise.
Features
A desk was built into the wall, with three drawers on one side. Also built in was a minibar with four cans of soda and a 1.5-liter bottle of water. Above sat an ice bucket and a pair of glasses; the ice bucket was refilled daily. The bedroom had one set of 110-volt electrical outlets, at the desk.
Above the desk was a 27" flat screen TV. It could be adjusted a few inches left and right, which was fine for bedtime viewing.
Two beach towels were provided and were replaced when used. There were no bathrobes in the room but we later discovered (reading the room directory) that we could request waffle-weave bathrobes from our steward.
At check-in, nametags were posted outside all cabin doors, identifying the occupants and their status level in Princess Cruises' Captain's Circle.
We did not stay in the rest of these cabins, but we have summaries here provided by Princess Cruises. Note that any photos on this page may be provided directly by the cruise line and not our reviewer.
Oceanview Cabins
"Oceanview staterooms offer value and picture windows for a greater sense of space. For extra savings, we also offer categories of Obstructed View staterooms, providing the benefit of sunlight to the room though with a restricted view due to lifeboats or other obstructions outside the window."
Balcony Cabins
"Balcony staterooms provide more space than other staterooms. They feature two twin beds that make up into a queen-size bed, and a bathroom with shower."
Mini-Suites
"Mini-Suites with balconies are larger than staterooms with balconies. They feature a queen bed or two twins that convert to a queen-size bed, a separate sitting area with sofa bed and desk, and a bathtub with massage showerhead."
Suites
"Suites with balconies can be significantly larger than staterooms with balconies. They feature a queen bed or two twins that convert to a queen-size bed, a separate sitting area with sofa bed and desk, and a bathtub with massage showerhead."
A door tag was provided that we could use to request fresh fruit be delivered to the room. The tag said the fruit would arrive in the early afternoon, and be replenished as needed. We filled out the form three times in the first four days of our cruise, but fruit was delivered only once—on the fifth day—and the bowl was never refilled.
Self-service, coin-operated laundry facilities were available on all decks with cabins, except Deck 14; irons and ironing boards were available here as well.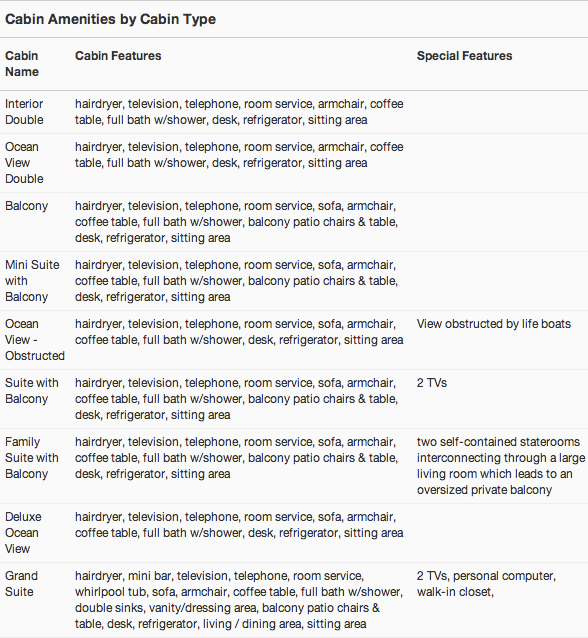 With ten dining venues, plus snack bars, Sapphire Princess offered a variety of places to enjoy our meals. There weren't ten menus, however, because five separate dining rooms share the same one. Rather than being a limitation, the advantage of this arrangement is that one isn't stuck in a main dining room that seats more than 1,000, as is common on most ships of this size.
At the five main dining rooms—International, Pacific Moon, Santa Fe, Savoy and Vivaldi—there were a number of dishes we ordered that were good or very good. Each of these venues also had their own signature dish for the entire cruise—fajitas at Santa Fe, veal osso bucco at Vivaldi—but we didn't find these merited special attention. Breakfast and lunch were served in the International, and there were a couple special events: a British pub-style lunch at Savoy and afternoon tea at Pacific Moon on sea days. Service at the main dining rooms was perfunctory more than personal, but by and large, we'd rate our experiences at these restaurants as satisfactory.
The ship's buffet option, Horizon Court—expanded in 2012—was solid, and we found the delicious pastries showcased here (and at the International Café) to be a highlight of our Sapphire Princess cruise. The new pizzeria Alfredo's (not to be confused with Prego Pizzeria on the Lido Deck) was also an excellent option.
There are two restaurants that require a $20 surcharge. Sabatini's offered decent Italian, and although we didn't find the food to be substantially better than in the five main dining rooms, the service was more personalized and the ambience slightly more elegant and subdued. Sterling Steakhouse, however, was disappointing on most levels.
During the booking process Princess offered us a choice of the traditional dining plan, with dinner seatings at either 5:30 or 8 p.m. in the International Dining Room or 5:30 p.m. in Vivaldi, or Anytime Dining. Those on the latter plan could dine any time between 5:30 and 10 p.m. in Santa Fe, Pacific Moon, Savoy and (after 8 p.m.) Vivaldi. Reservations could be made, though we didn't have much of a wait when we showed up without one.
Note that we did not find any tables for two in the International Dining Room, but two-tops were available in the four other main dining rooms.
The ship's largest dining room is tucked away near the aft of deck 6. We say tucked away because it can only be accessed from the aft elevators/stairs. It's also the one sit-down restaurant that serves (on sea days) three meals, so even those not on the Traditional Dining Plan (who are assigned this venue for dinner) will likely eat here at some point. Couples should know there are no tables for two at International, unlike all other restaurants on the ship.
Although the specials change nightly, the choices at the International Dining Room basically mirror those at the four other "main" dining rooms. One dinner we enjoyed a starter of poached seafood and avocado, a dish that included calamari, mussel, shrimp and scallop, plus a quarter-wedge of ripe avocado. For a salad we had the grilled vegetables served on Romaine lettuce—this was good, but too much dressing was spooned on (which we scooped to the side). Our waiter recommended the New York strip with green peppercorn sauce—it was okay, but the cut was chewy (just like the one we had at the ship's surcharge venue, Sterling Steakhouse).
Breakfasts were pleasant, with a good selection of hot and cold items. Fresh fruit was uneven, but the papaya was sweet and flavorful. Two specials each morning included a daily egg dish—an Alaska scrambler one morning, eggs Florentine another.
The International Dining Room was open for breakfast daily from 7:00 or 7:30 till 9:00 or 9:30. Lunch was served on sea days from noon to 1:30. The evening dinner seatings (limited to those on Princess' Traditional Dining Plan) were at 5:30 and 8.
The second of Sapphire Princess' five main dining rooms, this restaurant at mid-ship on Deck 6 was flanked by windows offering views of the ocean rushing by. On sea days afternoon tea was served, a treat on afternoons with good scenery.
For dinner we had for an appetizer the twice-baked goat's cheese soufflé. it was rich with mild cheese, and tasty. A strawberry and thyme infused lemon sorbet came as a palate cleanser—we almost took it for dessert. For a main we found the orange roughy poached in champagne broth to be beautifully presented, served on a bed of wilted spinach and with a punchy scallop mousse on the side.
Although the right side of the menu changes nightly, the choices at Pacific Moon basically mirror those at the four other "main" dining rooms.
On sea days an afternoon tea is served here. Warm scones with cream and strawberry jam and pots of tea were offered by servers, along with pastries and finger sandwiches (tuna, cucumber, ham and cheese). This was a gathering place for some of the groups onboard.
Pacific Moon Dining Room was open for dinner nightly from 5:30 to 10. Afternoon tea was served on sea days from 3:30 to 4:30.
Santa Fe's had more character than the other main dining rooms, though the design might be classified as Southwest-lite, a style we think went out of date some time in the 90s. But other than a single menu item, there was nothing else southwestern about Santa Fe.
For our dinner here we started with nippy peach soup with sparkling Prosecco, a cold soup that was mostly pureed fruit (and probably a dose of sugar)—it was a pleasant break from heavier foods. The salad of mixed greens and spinach was fresh and crisp, with pine nuts, pieces of bacon and pecorino cheese to round it out.
The special at Santa Fe (available nightly) is fajitas. We tried it and found the dish to be just okay, but with enough chili kick to distract us from the excess cooking oil.
We happened to dine at Santa Fe on the ship's Italian night, which was a slightly surreal event in itself. Against a southwestern backdrop our waiters were dressed in gondolier stripes, working on a massive cruise liner sailing the Pacific Ocean—perhaps one dichotomy too many? For dessert we opted for tiramisu, which lacked much espresso flavor.
The Santa Fe Dining Room was open for dinner nightly from 5:30 to 10 p.m.
With a seahorse-type sculpture at the entrance we thought we might be entering into an Asian themed restaurant, but Savoy has an appealingly subdued steakhouse ambience that makes it a good target for couples on date night.
We missed the British-style pub lunch both days it was served, but we were sorely tempted by the menu of steak and kidney pie, bangers and mash, fish and chips and a ploughman's lunch.
Savoy Dining Room was open for dinner nightly from 5:30 to 10. The pub lunch was served on sea days from 11:30 to 2.
Sitting next door to the Savoy on Deck 5, we found Vivaldi quite attractive, with plenty of tables for two amid sprawling murals evoking a European aura.
Our dinner here started off on the right foot, with a salad of romaine lettuce and wedges of tomato—with big slices of avocado and Ranch dressing ladled to the side. The pasta of the evening was penne with bacon, spinach and tomato—the sauce was good but the pasta was mushy.
For entrée we chose the surf and turf—filet mignon with shrimp. The meat was ordered medium rare and with our first bite we find it to be medium well; the waiter replaced the entire plate and the second time around the meat was perfect. For dessert we opted for cherries jubilee, and the stewed fruits were nicely accented with pepper.
Vivaldi was open for dinner nightly from 8 to 10. Some guests who had signed up for the Traditional Dining Plan had a seating here at 5:30.
Situated on Deck 14, Horizon Court is a solid buffet option for those choosing to sidestep the main dining rooms. The variety was good, and much of it changed daily. The dessert selection was particularly broad (we'd go so far to suggest coming for dessert alone following dinner at the main dining rooms). There was a fair number of tables, and although the buffet lines expanded in the 2012 refurbishment, there didn't seem to be problems with crowding at peak times.
Breakfast was varied and popular. In addition to standard Western fare (eggs, sausage, etc.) and cooked-to-order omelets, there were choices like congee with condiments, and baked tomatoes topped with balsamic vinegar. The ship's patisserie was on-point, and this was the place to enjoy their work, especially the muffins and Danish. We also found a pleasing selection of fresh breads.
Lunch spanned the globe and ranged in quality. We liked the unusual variety of prepared sandwiches, and there were also cold cuts, cheeses and salads, plus a modest salad bar. "Light snacks" were offered late afternoon—including baked potatoes with all the trimmings.
Evening was much less busy, but there were still good items to be found, like a carvery with the day's selection. At dinner, theme meals also came out. On Mexican night we found terrific fresh guacamole, zesty pork with tomatillo, and chicken roasted with Mexican spices.
Continental breakfast was served at Horizon Court each morning from 5 to 6, followed by full breakfast from 6 to 11:30. Lunch was available between 11:30 and 3:30, with light snacks available till 5:30. Dinner options were offered from 5:30 to midnight. A small section of Horizon Court is cordoned off at night, and converted to Sterling Steakhouse.
One of the two surcharge restaurants, Sabatini's is an Italian trattoria-style room that's open for dinner only, with murals of cliché Italian coastlines lining the walls. Although the food was generally good, it's not stellar. Still, the relaxed atmosphere and attentive service make a visit here worth the modest surcharge.
Meals started with bread served with olive oil and balsamic vinegar, accompanied by olives marinated with slivers of orange zest. We started with an artichoke soufflé, a decadent appetizer rich in butter and egg and topped with shards of black truffle. Fried calamari served from a paper cone was excellent—the squid tender, the batter light.
For main courses we ordered the penne with beef short ribs, an unsophisticated but hearty and satisfying dish—though it would have been better if the pasta were al dente. Our next course was steak, the only sour note of the meal. Though it was cooked as ordered, the cut was a bit chewy and salty. There were slow-baked tomato slices on top, which were nice, but the spinach salad on the side was overdosed with salt to the point of inedibility.
Sabatini's was open for dinner nightly from 6 to 11 p.m.
The second of two surcharge restaurants, Sterling Steakhouse was pretty unimpressive. To start, it's housed in a section of the Horizon Court Buffet that is converted—at night—into a separate venue. With lackluster décor and cheesy smooth-jazz oozing in the background, the ambience was just this side of Denny's. But the cardinal sin was unimpressive steak that seemed to be the same cut and preparation that we had at the International—a meal without a surcharge. As such, we can't recommend Sterling Steakhouse, a sentiment echoed by other passengers on our cruise.
Offerings ranged from a 10-ounce filet mignon to a 22-ounce porterhouse steak, but let's cut to the chase: The New York strip we ordered was mediocre, chewy and strewn with gristle. It was ordered medium rare and arrived with only a modest amount of pink in the center. The baked potato and sautéed mushrooms on the side were fine, but the creamed spinach was overloaded with salt and cream.
To be fair, we should note that the waiter offered to replace our steak, but we preferred not to wait for a new dish. And we'll add that the chocolate pecan pie for dessert was quite tasty—not gooey, as we anticipated, but rich with pecans.
Sterling Steakhouse was open for dinner nightly from 6 to 11 p.m.
Our favorite addition added to Sapphire Princess during her 2012 makeover, this Naples-style pizza joint located in the lobby area is a great alternative for lunch or a light meal anytime. Though not true Neapolitan in style (a wood-burning oven on a ship probably wouldn't be the brightest idea!), the open kitchen produces tasty pizzas made-to-order, served in a bright room with the undulating sea as a backdrop. Only quibble: The menu is abrupt—just a half-dozen pizzas to choose from, and no side dishes like appetizers or salads. Still, that short, focused menu is also probably key to Alfredo's success. The food isn't high art, but the simplicity afforded a fresh, rejuvenating light meal.
One recommendation: To make this into a full meal, before sitting down at Alfredo's stop by the International Café (across the lobby), pick up a couple salads or side dishes, and bring them to your table.
Alfredo's is open from 11 a.m. till late in the evening. We were surprised that we never saw a line or wait for tables.
These side-by-side eateries on the Lido Deck were fine for quick bites near the Neptune's Reef pool. The Mermaid's Tail Bar was perched between the two snack bars. Both venues offered a daily special, but the menu was fairly predictable.
The grill side had a selection of fairly ordinary burgers, including veggie and turkey burgers, plus chicken breast sandwich, hot dogs, knockwurst and bratwurst, with sides of French fries and sauerkraut available. Prego served pizzas by the slice—Margherita and pepperoni were the usual—in the gooey Chicago style.
Trident Grill and Prego Pizzeria were open for daily from 11 a.m. to 10 p.m.
Open 24 hours, the International Café was our go-to spot for a quick bite of shot of caffeine. Plates could be eaten at tables scattered around the lobby area, and coffee beverages were available in glassware or to-go cups.
The selection rotated through the day, with donuts and Danish, egg-and-ham sandwiches, and muesli with berries served from the deli case in the morning. By noon the selection switched to include smaller sandwiches (tuna salad, grilled chicken) and some good salads (shrimp, Greek, mixed grilled vegetables). In the afternoon more decadent pastries emerged, and there was always a basket of cookies at the ready.
International Café had a full espresso set-up. A coffee card was priced $29 for 15 drinks.
The standard room service dining menu on Sapphire Princess is not extensive, but proved adequate for a nosh when we weren't in the mood for going out. Breakfast is ordered with a door hanger the night before. Primarily continental, there was one hot option: an English muffin with egg, bacon and cheese. The standard menu is available 24 hours and features soups, salads and sandwiches, plus a few hot dishes and desserts. Our breakfast order was delivered within the requested 15-minute time block. When we ordered lunch we were asked to allow 25 to 30 minutes for delivery; our order arrived 33 minutes later.
There are additional room service options that carry a surcharge. Twelve-inch pizzas—pepperoni, cheese or the daily special—are offered for $3 per delivery. These are available from 11 a.m. to 2 p.m. and from 6 p.m. to midnight. A selection of hors d'oeuvres for a private party in your stateroom can be ordered with 6 hours' notice: vegetable sticks with blue cheese dip for six, assorted canapés, chilled shrimp on ice with cocktail sauce, guacamole with chips, and chocolate dipped strawberries are available, at prices ranging $6-$14.
There is also Princess's Ultimate Balcony Dining, "offered in select balcony staterooms." The champagne breakfast ($32 per couple) includes a half-bottle of chilled French champagne, pastries, cold smoked salmon, fruit and a quiche. The lobster balcony dinner ($100 per couple) requires 24-hour notice and includes a cocktail, a half-bottle of champagne, canapés, flower bouquet, an 8×10 photo and a four-course dinner including surf and/or turf.
Presentation
In our Interior category cabin we were pressed for dining space. There was a small table to place the tray on, but this was too low for comfortable dining. The only other space was the desk, and there was only one chair in our cabin—a sit-down meal for two definitely required compromises.
At lunch, plates had their own plastic cover, and there was plastic wrap and a paper cap on the glass of water; a paper cap was also on the small terrine of salad dressing. There was a bottle opener for the beer, but no glass. The knife that came on the tray had leftover food on it; fortunately, we didn't need it for our meal. However we could have used a spoon for the flan, and a packet of salt and pepper would have been nice.
Food
For lunch we ordered the assorted mixed garden greens offered with various dressings; the lettuces (romaine and radicchio) and cucumbers slices were crisp but the nice red wedges of tomato were flavorless. We also had the Moroccan vegetable crock-pot, a terrine of stewed vegetables in a sauce of tomatoes, yogurt, cinnamon and other spices; this was fine, but the pita bread that accompanied was chewy and undesirable.
Sapphire Princess boasted more than a dozen dedicated bars sprinkled across the ship. Bar service could also be ordered at the pool areas, inside the theater, and at the casino. We particularly enjoyed Crooners, where martinis were shaken against Promenade Deck views (great at sunset) and Skywalkers Nightclub, which was a terrific place for reading and enjoying the view during the day, followed by light (very light) dance music at night.
One of the ship's bars appears to be semi-permanently closed: The Wake View Bar, reached by a remote circular staircase from the back of Club Fusion, was never staffed during our cruise, but proved a good hideaway for those playing board games or cards. You'll see a few photos of this hideaway on the Club Fusion page.
A 15-percent service charge was added to all drink orders. The minimum age for drinking was 21.
Beer & Wine
The wine list on Sapphire Princess was not the most extensive (about 90 bottles) but virtually the entire selection was priced under $40. There were a few celebrities in the bunch (Opus One for $169; Ornellaia super Tuscan for $140), but we noted a number of passengers brought their own wine aboard.
Wines available by the glass included Chateau St. Michelle Riesling, Kendall-Jackson chardonnay, Robert Mondavi pinot noir, Ravenswood zinfandel, at prices ranging $6.25-$7.95. Korbel brut reserve was available in 187ml bottles for $7.25.
The beer selection included the usual domestic favorites for $4.25, plus Bass, Dos Equis, Blue Moon and Beck's for $4.95.
Mixed Drinks
Martinis were priced $7.95 and included the traditional "007 Classic," plus Key Lime Pie, Cosmopolitan and Passionada. There was a long list of margaritas at most of the bars, all $7.50, as were other mixed drinks such as the Beverly Hills Iced Tea, mojitos and mai tais.
Spirits started at $5.50 for Canadian Club bourbon, Dewar's White Label scotch and Absolut vodka; Bombay Sapphire gin, Johnnie Walker Black Label scotch and Grey Goose vodka were $6.95.
Drink Packages
Several drink packages were available for cabin consumption. A six-pack was available for the price of five for beer ($21.25) and soda ($9.75); four 187ml bottles of wine were $25 (brand unspecified) and a beer and wine package availed three 187ml bottles of wine and four beers for $32. There was also non-alcoholic drink package: the Ultimate Kids Package of unlimited soft drinks, mocktails, milk shakes and juices was $7 per day, "for kids aged 2 to 102."
Non-Alcoholic Options
Non-alcoholic cocktails included the No-Jito, Sunshine Daiquiri and Key West Cooler, all priced $4. A coffee card was priced $29 for 15 drinks at the International Café, a good deal for those wanting a better grade of java.
The lobby bar, conveniently situated next to the International Café, making it a good place to gather for a light snack and drink.
The ship's standard wine list was available, and cocktails from the standard drink menu could be ordered.
Bar Piazza was open daily from 6 a.m. till late in the evening.
This new wine bar on Sapphire Princess is a pleasant enough hangout, located on the ground floor of the lobby atrium. But it appeared that most or all of the wines offered—32 by the glass—mirrored the ship's standard wine list, which seemed like a real underutilization of the concept. The one thing here we didn't find elsewhere was wine flights—three smaller pours for prices ranging $8.25-$10.25. Even here, it would have been nice to sample some more exotic wines.
Vines Bar was open daily from 11 a.m. on sea days (4 p.m. on port days) till late in the evening.
The nautical life is tributed in this large space, decorated with paintings of old ships and sea heroes. It has the feel of a private gentleman's club, and is used for gatherings and some of the ship's live music, a few of which gave a workout to the dance floor.
Wheelhouse Bar was open daily from 4 p.m. till late in the evening.
As the ship's de facto martini bar, Crooners has an expanded selection of the drinks on offer—more than 50 iterations including many we'd never heard of. It's a great spot pre-prandial, with lots of people-watching or enjoying the sunset panoramas; a pianist shows up most evenings for light entertainment.
The long list of martini-style drinks included a Golden Nugget (Bacardi Limon, coconut milk and passion fruit) and Tango Tini (Stolichnaya vodka, Blue Curaçao and melon liqueur), and a roster of chocolate-flavored martinis. All are shaken tableside (or at the bar) and served (as appropriate) with a choice of olives. Classics like the Manhattan and Rob Roy are also served, along with wine and champagne by the glass as well as champagne cocktails (Bellini, etc.).
Crooners Bar was open from late afternoon till late in the evening.
Tucked away next to the lower entrance to Princess Theater on Deck 5, this cozy bar was an enclosed space for cigar lovers. A small selection of Dominican stogies were available for purchase, along with various whiskeys and cognacs (including top-shelf goods like Johnnie Walker Blue Label, and Rémy Martin Louis XIII cognac at a whopping $75 for a 1-oz. shot). Churchill Lounge also served as the ship's sports bar and occasional live events were shown here, but those pool tables on the ceiling were strictly decorative.
Churchill Lounge was open daily from 6 p.m. till late in the evening.
One of five bars available on the upper open decks for sun-lovers—this one on Deck 14 aft overlooking the Terrace Pool.
The ship's standard wine list was available, and cocktails from the standard drink menu could be ordered.
Second of five bars on the upper open decks—this one on Deck 14 mid-ship near the entrance to Horizon Court. This location made it the de facto bar for the buffet.
The ship's standard wine list was available, and cocktails from the standard drink menu could be ordered. One additional beverage offered here was orange juice, squeezed to order ($2.75)—a nice treat for those dining at Horizon Court.
Calypso Bar was open daily from 6 a.m. till some time in the evening.
Yet another upper open deck bar, this one on Deck 15 faced the giant screen showing Movies Under the Stars.
The ship's standard wine list was available, and cocktails from the standard drink menu could be ordered.
The Oasis is on the upmost of the decks that cascade down to the aft of the ship, a great area for sunning. There are two hot tubs here, along with a pair of shuffleboard courts, and the Oasis Bar serves libations through the day.
The ship's standard wine list was available, and cocktails from the standard drink menu could be ordered.
Yet another of the five bars available on the upper open decks—this one on Deck 14 facing the screen for Movies Under the Stars. During the shows a small selection of candies was available for purchase.
This is a great space occupying the highest deck inside, at the aft of the ship. An escalator shuttles guests from the Deck 16 elevator shaft up to twinkling lights in the bar—it made us think of the climb to the summit of Space Mountain.
The bar spreads to both port and starboard sides, offering sweeping views both forward and aft. By day, the bar was not staffed, and it was a great, often empty place to stretch out with a book. At night a DJ was present, though not once did we see the small dance floor in use.
Skywalkers Nightclub was closed to the general public on some evenings for private events held for Captain's Circle members (though membership credentials did not appear to be requested). The venue opened to all at 10 p.m. for dancing till late in the evening.
The spa facilities on Sapphire Princess are located on Deck 15 forward, in a horseshoe shaped space that wraps around the (outdoor) Lotus Pool. The spa is operated by Steiner Leisure, a company that manages spa services on many cruise ships, and prices are in line with their prices on other cruises, and somewhat higher than is charged at most quality resorts. Prices were discounted on port days, and other specials or multiple appointments also availed discount for some treatments.
Services offered included massage—seaweed, hot stone, bamboo, herbal poultice, etc. ranging $149 for 50 minutes to $259 for 100 minutes—facials, acupuncture and salon services for men and women. Several treatments were available for couples, conducted in an oversized room. We tried a facial, and we found the treatment to be expertly handled by a well-versed crewmember.
The spa also included thermal grottos, aromatic steam rooms, saunas, heated ceramic benches and mist fog showers; a pass to use these facilities throughout a seven-day cruise was $99.
The ship's fitness room is located past the Lotus Spa—one has to walk through the spa's corridors to reach the gym. The facility has a decent quantity of weight and cardio equipment—we never encountered a line to use the bikes and treadmills at peak hours. The cardio machines, however, were a British brand we weren't familiar with, and we spent some time trying to figure out the programming. No matter, we got a few good workouts in during our trip aboard Sapphire Princess.
There are fitness classes that can be purchased. Pilates, Yoga and Spinning classes were $12 each ($30 for three).
Neptune's Reef
One of five pools on Sapphire Princess, Neptune's Reef is one of the two largest, and serves as the main outdoor facility. There are two hot tubs and the screen for Movies Under the Stars.
Next to Neptune's Reef is the ship's ice cream bar, Sundaes. No sundaes are served here, but you'll find ice cream cones through the day and evening (sprinkles!), and popcorn at night when the Movies Under the Stars begin. Shakes are also available, for $2.50.
Calypso Reef and Pool
Of the five pools on Sapphire Princess, Calypso Reef is one of the two largest, and the ship's indoor facility. There are two hot tubs and loungers, plus the Conservatory, an upper deck wrapping around the pool that has ping-pong tables and more loungers.
Splash Pool
This smaller round pool was little used on our cruise. It was a bit larger than a plunge pool—no laps, please—and located next to the kids areas.
Terrace Pool
Though a bit smaller than the ship's largest pools, this was our favorite, located on the lowest of the terraces facing aft. On sunny days, this was a glorious spot to hang out.
Lotus Pool
This odd little pool is sequestered within the spa area and has a couple small hot tubs at one end. It's outdoors, but with walls enclosing this sunken space, the sun didn't land here except when overhead. The eight loungers sat in the shade for most of the day.
The Oasis
The Oasis is on the upmost of the decks that cascade down to the aft of the ship, a great area for sunning. There are two hot tubs here, along with a pair of shuffleboard courts, and the Oasis Bar serves libations through the day.
Sanctuary
Sapphire Princess was one of the last ships in the fleet to add this private adults-only facility on Deck 16 forward—private, that is, for those who pony up the day use fee of $20. Half-day passes were available for $10, or one could have six days' access for $90.
Editor's note: In March 2014, Cruise Critic revealed that Princess had upped prices for Sanctuary access across the fleet. The price is now $20 for a half-day pass or $40 for the full day, but rates may fluctuate based on demand.
The cosseting facility feels exclusive, with ample loungers spread around areas of screened sun and potted plants. A couple oversized private cabanas at the front are reserved for massages (regular spa prices prevail), and waiters are available to deliver light meals from a limited menu. A $3 delivery fee applied to food service orders and, considering that there's already a charge to use the facility, we found the additional surcharge to be a bit tacky. Still, the Sanctuary is pretty nice, and it was never remotely crowded. For those desiring an elite environment, free from crowding or romping kids, this was a good hideaway.
Promenade Deck
The Promenade Deck on Sapphire Princess is most of the exterior portion of Deck 8. At the front of the ship the deck ends, but it is possible, using a staircase on either side of the ship, to make a full circuit by continuing up to Deck 8. Three complete circuits of decks 7 and 8 equals one mile (note that the forward portion of Deck 8 is closed after sunset).
There were lots of deck chairs for taking in the sea breezes.
Deck 15
This exterior deck wrapped the Lotus Spa and provided good forward views for those not wishing to spring for day-use fee at The Sanctuary. No deck chairs or services here, and the area could be windy (it's closed after sundown), but still a nice perch for spotting wildlife.
Deck 17
This deck—actually two terraced above Neptune's Pool—was a less-used sun deck with loungers and good sight lines to the Movies Under the Stars screen. It was the highest accessible point on the forward part of the ship.
Public areas for lounging were mostly found at the ship's bars, several of which—Explorer's Lounge, Wheelhouse Bar, Club Fusion—were used for other events through the day and evening.
Explorer's Lounge
This cabaret-style lounge is a stage for some of the smaller acts that take place on Sapphire Princess. The design is a tribute to intrepid travelers, with Egyptian columns and bookcases full of travel memorabilia.
Entertainment offerings were pretty conservative, with the ship's band performing Beatles medleys and disco's greatest hits. Other events scheduled here included singles gatherings, art auctions, trivia games, standup comedy and more.
Explorer's Lounge was open daily from 3 p.m. till late in the evening.
Club Fusion
The largest nightclub on Sapphire Princess, we couldn't quite reckon the thematic décor at Club Fusion—riding saddles and murals of bronco riding surrounded by dozens of video screens—but we found ourselves here at multiple points on the cruise. During the day the busy schedule included bingo, future cruise presentations, dance lessons, game shows and more. After the dinner hour a DJ spun tunes and the mid-sized dance floor popped into action.
A circular stairway behind the dance leads to the unadvertised Wakeview Bar. This small venue was unattended during our cruise but is a worthy hangout for those playing board games or curling up with a book.
Princess Theater
Our experiences with staged entertainment on other cruise lines have generally been better that what we saw here. The theater is quite large, but note that seats in the rear of the most forward section have a fairly severe downward slant. We sat here during the Muster Drill and found ourselves sliding out of the seat in no time.
What we saw here was strictly square, a painful example of a cruise ship plainly out-of-touch with contemporary entertainment. One show called "I Got the Music" offered a medley of disco classics that were regurgitated with the most pedestrian arrangements imaginable, accompanied by woefully lackluster choreography. The "Motor City" review had sets that wouldn't pass muster at a backwoods high school. And they may call it a review, but it was really more a retread of the most obvious tunes—the ones we've heard a million times before.
The Princess Theater was also used for movies; although the screen was a good size the illumination was a bit dim.
Movies Under the Stars
We found that one of the highlights of a cruise on Sapphire Princess was this outdoor movie screen, rising above the Neptune's Reef pool area. The movie selection represented relatively fresh releases that had been theaters within the last 6 months. And the presentation quality is strong enough that a relatively bright, crisp picture can be enjoyed, even when the sun is out (though it's at its best after sundown). Each evening blankets would be spread out on the deck chairs, making the overall experience like a cozy drive-in at sea.
The usual schedule was each movie would play twice in the evening, at 7 or 7:30 p.m. and again at 10 or 10:30 p.m.; most of these repeated on another day at 10 a.m. or 3 p.m. There was also a daily concert video—George Michael, Genesis, Paul McCartney—that would be played at 5 or 6 p.m.
Ice cream and—at 10 p.m.—popcorn was available from Sundaes, and the Mermaid's Tail Bar offered a small selection of candies to complete the movie-going experience.
Lawn Court
Tucked away on Deck 16, behind the Movies Under the Stars screen, this small expanse of artificial grass is the spot for lawn games. The ship's newsletter, Princess Patter, announced the daily schedule of carpet bowling, croquet and golf putting tournaments.
The Lawn Court was hard to find unless you knew where to look: The stairway leading to it is on Deck 15, just below the Movies Under the Stars screen.
Sports Court
Perched on Deck 19, the ship's highest level, this is a newly added court for breezy games.
The ship's newsletter, Princess Patter, announced a limited schedule of pick-up basketball and free-throw, mostly on sea days. Otherwise the court was open for anyone to start a game.
Library
This area of the ship was created during the 2012 makeover and includes the ship library, which has a selection of several hundred books on a variety of subjects that can be checked out with a room key. A few board games were available, including Scrabble, Backgammon, Taboo and Trivial Pursuit.
Also here was the Shore Excursion deck, where shore activities could be booked, along with the Future Cruise Sales desk, where future Princess Cruises could be booked (a small onboard credit was generated for the cruise when deposits were made prior to disembarking Sapphire Princess).
The Grand Casino on Sapphire Princess is a bright, airy facility that benefits from being neither claustrophobic nor as smoky as some we've been to (on one night the casino was designated as non-smoking).
In addition to plenty of slots, table games included Roulette, Craps, Blackjack, Caribbean Stud Poker and Texas Hold 'Em. The schedule of activities here included a Poker night and tournaments for slots, Blackjack and Texas Hold 'Em; early in the cruise lessons were conducted for Texas Hold 'Em and Craps.
The casino is reserved for guests age 21 or older.
Sapphire Princess offers various rooms for their kids programs, clustered on Deck 15 aft. The general hours on sea days was 9 a.m. to noon, 2 to 5 p.m. and 7 to 10 p.m.; on port days the facilities were staffed 8 a.m. to 5 p.m. and 7 to 10 p.m.
The entry-level program is Princess Pelicans, for ages 3-7, and activities include arts and crafts (T-shirt coloring), a disco night, scavenger hunts, ice cream and pajama parties. There was a small open-air splash pool for this facility.
Pre-teens age 8-12 were grouped into a program called Shockwaves, which featured arts and crafts, Playstation 2 tournaments, sports, a spelling bee, and scavenger hunts.
Teens played in Remix, and activities included T-shirt graffiti, dance parties, a casino night, DJ workshops, mocktail parties, teens-only formal dinners, and games like Who Wants to be a Millionaire, Pictionary, Scrabble, Jeopardy.
We were told that the age groupings sometimes shifted when a larger-than-usual component of kids were booked on an individual cruise. Group kid-sitting was also available from 10 p.m. to 1 a.m., for $5/hour per child.
Staff
While we only had a couple negative encounters, we didn't find service to be anything special aboard Sapphire Princess. There were individuals who stood out favorably—our cheery cabin attendant, a couple of considerate waiters—but otherwise we found the services were often delivered in a robotic, obligatory fashion than with any unique dedication or warmth.
One particular staff interaction was unfortunate. While dining at Vivaldi, halfway through the meal we discovered a fruit fly in our partially drunk water glass. These things happen, and we removed the insect with a spoon, but when we pointed it out to our waiter he said "no problem," and filled an empty glass from another table to replace the tainted glass. He then walked away, without removing the fruit fly sitting on the spoon, and without offering an apology. While weren't looking for any major act of contrition, a sense of regret or perhaps a comped glass of wine would have been the appropriate response.
Tipping
Princess adds a tip of $11.50 per day, per guest for crewmember services, other than bartenders ($12 per day for guests in Mini-Suites and Suites). The charge is automatically added to the statement during the cruise.
For bar service a 15 percent service charge is automatically added onto all beverage tabs. Tips for spa and casino staff are left to the discretion of guests.
Dress Codes and Alcohol Policy
Princess Cruises' dress code encouraged sports wear and casual attire by day, with swimwear discouraged from public rooms and lounges. After 5:30 p.m., suggested eveningwear was Smart Casual—open-neck shirt and slacks for gents; and dress, skirt and blouse or trouser suit for ladies. On formal nights (there were two on our seven-day cruise), suggested attire was tux, slacks with dinner jacket or suit and tie for men; and evening gown, cocktail dress or trouser suit for women. Shorts, tank tops and T-shirts were not permitted in the dining rooms.
While there were plenty of passengers on board who dressed to the nines, there were just as many (especially teens) who kept their attire fairly casual.
Ahead of our cruise we inquired about Princess Cruises' policy regarding bringing alcohol on board following check-in. We were told by agents manning the reservation line that guests could bring one bottle of wine per stateroom on their cruise. But we also heard of passengers who brought on board multiple bottles of wine for their journey.
Loyalty Programs
The line has a zealous frequent-cruiser program called Princess Cruises' Captain's Circle and we found many returning Princess guests track their status assiduously. First-time Princess cruisers may be amused at the careful attention fellow guests pay the program, but the top 40 most traveled passengers aboard were invited to a private lunch with the captain, and the top three most traveled were heralded at a members' cocktail party and awarded crystal trophies.
Passengers become Gold Level members following their first cruise, which avails some preferential pricing, launch savings and a members-only cocktail reception. After the fifth cruise, passengers are awarded Platinum status, which includes preferred check-in and onboard WiFi credits. After the 15th cruise, Elite Level benefits kick in, including free laundry, 10-percent boutique discounts, upgraded cabin amenities, complimentary minibar setup, and more.
We were required to wear our life vests for the Muster Drill and our room cards were scanned when we arrived at the Muster Station. The information was conveyed in a thorough, detailed manner.
Hand sanitizers were present at all restaurant entrances and their use was encouraged.
Clinics
A medical center is located on Deck 4, mid-ship. It is staffed 9-11 a.m. and 4:30-6:30 p.m.
Smoking Regulations
All indoor areas of Sapphire Princess—including staterooms and their balconies—were designated as non-smoking. The two exceptions to this were the casino, which we found reasonably well ventilated, and the Churchill Lounge, where cigars and pipes were also permitted. Smoking was allowed in designated outdoor areas of the ship.
Internet Café
This bright, welcoming facility with its informal café for coffee drinks and pastries was a great environment for surfing the web. We found ample stations and varied seating arrangements. Alas, on our cruise we (and others) seemed to suffer even more technical snafus than is typical at sea, racking up a big bill with little return.
The basic rate for internet access—using our own laptop anywhere on the ship or using the Internet Café's computers—was .75/minute, plus a $3.95 activation fee. Packages sold on the first day of the cruise offered a discount off those rates, but were not available subsequently. A few other packages became available on the last full day of the cruise.
Hearts and Minds
Hearts and Minds is a small interdenominational chapel. Times for informal, interfaith services were announced in the newsletter Princess Patter. On the first full day of the cruise, the newsletter requested a volunteer to lead these services.
The venue was also used for various sessions, including a beginner's photography class and an Ionithermie seminar.
Facets
As the name implies, Facets is dedicated to glittering things including watches and jewelry. We found watches from Citizen, Philip Stein, Fossil and Guess, Murano glass figurines, Swarovski crystals, and jewelry from Oriana, Asher and Tara.
Essence
Essence is the fragrance and beauty shop on Sapphire Princess. Some of the major lines were carried, including Chanel, Calvin Klein, Chloé, Bvlgari, and Davidoff, and skin care by Lancôme, Clinique, Clarins, Prevage and StriVectin—all at duty-free prices.
Meridien Bay
More jewelry and handbags were found here. Jewelry included pieces by Brighton, Camrose & Kross and Guess, and there was a small selection of handbags by Calvin Klein and Guess.
Calypso Cove
The was the informal shop on Sapphire Princess. We found liquor at duty-free prices (purchases collected at final disembarkation), binoculars, snorkel gear, Princess-branded merchandize, sunglasses, T-shirts and informal clothing, handbags, and basic drug store sundries including sun block and pain and cold remedies.
Photo-Video Gallery
Photographers onboard Sapphire Princess were snapping away at guests at many points of the cruise, and their photos were on display here. Photos in 8×10 size were sold at $19.99 for "candids" and portraits were $24.99.
In addition to selling photos, picture frames and albums, binoculars and cameras (Fuji, Nikon), and common batteries and memory cards were available.
Art Gallery
A collection of art for sale was showcased on Deck 5, and at several points of the cruise, art auctions were held in the Explorer's Lounge. We didn't see much we'd want to bring home.
Editor's Note: The review reflects the arrangement of the ship at time of print, April 2012. The deckplans displayed below have been subsequently updated to reflect the ship's configuration as of May 17, 2013.
Meet the tester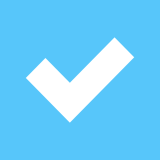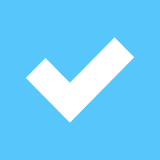 Anonymous Cruise Editor
Editor
@
Anonymous is a valued contributor to the Reviewed.com family of sites.
Checking our work.
We use standardized and scientific testing methods to scrutinize every product and provide you with objectively accurate results. If you've found different results in your own research, email us and we'll compare notes. If it looks substantial, we'll gladly re-test a product to try and reproduce these results. After all, peer reviews are a critical part of any scientific process.
Shoot us an email