A 15 percent gratuity was added to all drink purchases. The ship's usual drinking age is 21, but can be lowered to 18 (at Royal Caribbean's discretion) for cruising in certain regions.
Beer & Wine
The ship's standard bar list included a good variety of beer, including the usual domestics like Budweiser and Bud Light, Michelob Ultra, Coors Light and Miller Lite ($4.25, or $5.25 for 16-ounce aluminum bottles) plus Blue Moon, Samuel Adams and Sierra Nevada ($4.75-$5.75 each). The international list featured Beck's, Coronoa, Dos Equis, Heineken Kirin Light, Pilsner Urquell, Red Stripe and Stella Artois (all $4.75) or Foster's in the oil can size ($6.95). An expanded list was offered at the Quill & Compass Pub.
The standard bar list featured a small list of about 17 wines by the glass, though we found mark-up a bit steep. These ranged from Castle Rock chardonnay, Peter Lehman shiraz and Beringer White Zinfandel for $7, to Clos de Bois merlot ($9) and Ferrari-Carano chardonnay ($16). All of these were available by the bottle, while the Champagne Bar had a selection of bubbly, by the glass or bottle. There was also a small selection of sake and sake-based cocktails offered at Izumi.
Mixed Drinks
All the usual mixed drinks were available, along with a selection of cocktails from Royal Caribbean's drink list, with twists on old favorites. This included such items as a California Cooler (Ketel One vodka, orange juice, peach schnapps, Grenadine and Sprite), Torched Cherry Sangria (Bacardi Torched Cherry rum red wine and citrus), and a Mango Mai Tai (Cruzan mango rum, Amaretto, pineapple juice, lime and Grenadine), at prices ranging $5.75-$10.25. Several different margaritas were available for $8.25-$9.25, with an expanded selection offered at Rita's Cantina. A variety of rum-based frozen concoctions were offered for $7-$8.50. Multiple iterations of the martini were priced $8.25-$10.25.
Drink Packages
Wine packages were available in 5-, 7-, 10- and 12-bottle increments, from collections classified as Gold, Platinum and Diamond. These availed a per-bottle discount starting at about 10 percent for five bottles, but unless you compared the wine prices carefully you might end up paying as much for the package as the per-bottle options. As such, we didn't feel the wine packages were a great investment for a couple.
The soda package—availing unlimited fountain soda—was priced $6.50 per day for adults 18 and up, and $4.50 a day for kids. A bottled water package was also available.
Non-alcoholic Options
The ship's standard bar list had a few non-alcoholic drinks, including a Bora Bora Brew (pineapple juice, grenadine syrup and ginger ale) and Berry Banana Colada (banana, strawberry, grenadine syrup and piña colada mix), at prices ranging $2.95-$4 plus the usual array of soft drinks and Red Bull. O'Doul's beer was available for $4.25.
Coffee was often poor, tasting like dishwater. We were thinking that maybe this is a way for RCI to push sales of the Starbucks stuff—but that's so cynical of us. They'd never do that...would they?
In 2001, Radiance of the Seas debuted as the inaugural vessel in Royal Caribbean's eventual quartet of Radiance Class ships. Living up to its name, glass is a central design component, making Radiance of the Seas well suited for cruising through scenic regions such as Alaska (where it spends the summer) and the South Pacific (where Radiance sails most of the rest of the year). Although the ship was plenty large when it first came on the scene, carrying 2139 passengers at double occupancy, today Radiance seems refreshingly mid-sized, yet it possesses a surprising range of big-ship features.
But with all the amenities being added to Royal Caribbean's fleet in the last few years a remodel was due, and in 2011 Radiance was taken in for an extensive dry dock overhaul—the dining options in particular were greatly expanded. We spent a week onboard to get a firsthand look.
There are four main cabin types on Radiance of the Seas—Interior, Ocean View, Balcony and Suite—plus variations within each type. Slightly more than half of the cabins have balconies, but we saved a few bucks and opted for the ocean view category, the smallest option (along with Interior). Some of the larger suites have nifty amenities, such as stereo/DVD player, whirlpool tub and full bathtubs; the Royal Suite even has a baby grand piano.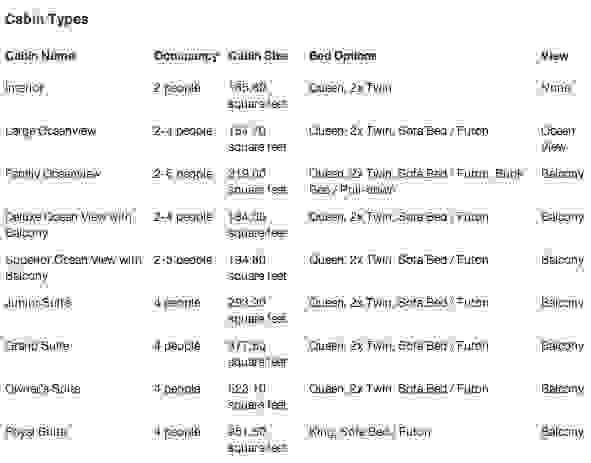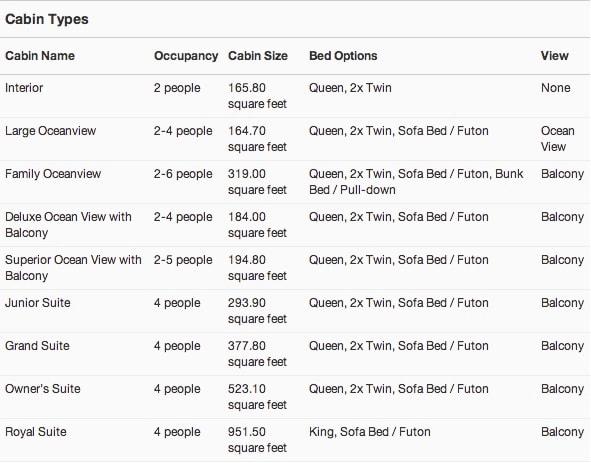 There were plenty of options, but some of the restaurants should have been better.
In addition to a traditional main dining room and buffet spread, Radiance of the Seas had six specialty restaurants and two snack bars. No one was going to come away disappointed in the number of dining options on this modestly sized ship. On a seven-day cruise it's possible to have dinner in a different venue nightly, and still have options left over.
We found some good dishes at the ship's main dining room, Cascades, along with some middling ones. One of our favorites was the salad bar offered at lunch on sea days (sometimes simple is better), while other meals were generally fine. The main buffet, Windjammer Café was just okay—a more limited selection than we've found on some other lines, and with few standouts. Radiance of the Seas has a de facto second buffet, Park Café, with a small selection of breakfast and lunch items, but nothing that we found exciting.
The specialty venues were hit and miss. The winner was Samba Grill, a Brazilian style steakhouse that served a delicious meal that just kept coming. We also enjoyed Giovanni's Table, where Italian cuisine with a rustic bent was featured. The Chef's Table experience, a five-course feast paired with wines, was enjoyable, though the surcharge was steeper than we felt the meal justified. Rita's Cantina was a waste of time and money. On our cruise, a three-meal combo package was offered: $55 to dine at Giovanni's Table, Samba Grill and the steakhouse Chops Grill; at that price the package worked out to a 27 percent savings and we'd rate it a good deal.
Most of the specialty dining venues were understaffed. In some cases there was only one waiter working the restaurant during our visit. In each case (except Samba Grill) the venues were not busy at all, but the service was still uneven. If Royal Caribbean is going to charge extra for specialty restaurants, adequate staffing levels should be part of the package.
Adventure Beach
This was the water play area for kids on Radiance of the Seas, located on Deck 12 next to the Adventure Ocean facilities. There was a decent slide that had a 46-inch minimum height requirement and a splash pool (children needed to be toilet trained to use the area). Adventure Beach was closed for most of our cruise due to inclement weather.
Optix, Adventure Ocean, Nursery
In addition to the Adventure Beach water play area, Radiance of the Seas has an extensive kids program indoors, broken down by age bracket. An open house was hosted for families just prior to disembarkation, for tours and registration.
Teens age 12-17 have their own parent-free space, Optix, a lounge and private nightclub on Deck 12. Activities included meet-and-greet sessions, scavenger hunts, dance parties and sports sessions. Teens also received a reduced internet rate of .30/minute at computer stations. Optix was not always attended by staff; teens were allowed to come and go on their own.
Adventure Ocean has dedicated areas for pre-teens, with corresponding activities scheduled for each age group. Kids age 3-5 are Aquanauts and take part in face painting, cupcake decorating, marshmallow roasts. Explorers (age 6-8) and Voyagers (age 9-11) participate in games, crafts and science experiments. Hours vary (the facilities were open longer on sea days), but generally activities were scheduled between 9 a.m. and 2 a.m.; a fee of $6 per hour applied for children 11 and under participating in late night party activities (10 p.m. to 2 a.m.).
Note that a curfew for all public areas of the ship was in effect after 1 a.m. nightly for guests age 17 and under, unless accompanied by an adult.
The Fischer-Price sponsored Royal Babies and Royal Tots Nursery handles children age 6 months to 36 months, at an hourly rate of $8 per child. The nursery stocks a basic supply of essential childcare items, but parents need to bring diapers, bottles and milk, food, sippy cups and an extra set of clothes. A toy lending service was available (great for keeping luggage to the essentials). Parents were allowed to leave the ship for shore excursions, and in-cabin babysitting services were also available, at $19 per hour for up to three children (age 1 and up).
Video Arcade
A modestly sized arcade room was found not far from Adventure Ocean. Arcade credits could be loaded onto a SeaPass card (room key), using cash at a recharging station.
Bedecked in a goofy African safari theme, the Radiance Day Spa on Deck 12 offered an array of treatments between a series of savannah murals and mock elephant tusks. From facials and massages to body treatments, skin care, salon services and acupuncture, there was an attendant looking to take care of us.
Managed by Steiner Leisure, which oversees spa facilities on a majority of cruise ships today, we found prices a bit high, as they are on other ships (compared to land-based resorts). Rates ranged from $119 for a 50-minute Reflexology or Swedish massage to $199 for a 75-minute bamboo massage. The 50-minute couples massage was $269 (per couple) and the couples rasul scrub was $95. Facials started at $125 for the 50-minute Try-Enzyme Resurfacing Facial; the Men's Facial was $95 and included a shave. A seven-day pass for the thermal suite was $99, or $159 per couple. After a day or two, specials started to blossom, with discounts on certain services and package offers.
A 15-percent gratuity was automatically added to the bill for all treatments.
This two-story restaurant occupied the aft portion of decks 4 and 5. It was a classy space, with columns concealed behind curtains and oversized mirrors flanking the few sections of the room without picture windows. There were a few two-top tables, but we found that most of these were so close to each other (in rows) that we might as well have been sitting at a shared table. Attire on Formal Night was not really enforced—gents wearing jeans and T-shirts with logos were not uncommon.
Dinners here offered an array of tastes, with gluten-free, lactose-free and vegetarian options highlighted on the menu, along with "vitality" choices, with fewer than 30 percent of calories derived from fat. On one evening the entrées ranged from shrimp ravioli in a coconut-lime lobster cream to roasted duck on sautéed red cabbage to a potato curry served with pappadams and raita (an Indian entrée was a welcome option nightly). We opted for filet of beef, cooked medium rare and perched against mounds of mashed potatoes and crimini mushrooms.
Lunch here included an invitation to a salad bar, where servers assembled the makings into a metal bowl. Ingredients included five varieties of lettuce, feta, sprouts, shrimp, chicken, prosciutto, salmon and bacon bits. They were a bit heavy-handed with the dressing—unless you prefer a very saucy salad, tell them to go easy. The tandoori lamb skewers were a tasty if light entrée—served on a bed of warm lentils. We also loved the tapenade that came with the bread, though we prefer ours less chunky, pureed a bit more.
Desserts promised sophistication but were usually rudimentary. Breakfast here was fine if predictable. An Asian egg dish was dollop of scrambled eggs ringed by sautéed veggies, which was fine; fresh fruit was okay, if not served at the peak of flavor.
There were two seating options available during the cruise booking process. We were offered either set dining times of 6 and 8:30 p.m. or we could choose the "My Time Dining" plan, which allowed seating any time between 5:30 and 9:30 p.m. The Cascades Dining Room was open for breakfast daily from 7 to 9 a.m. and for lunch on one sea day from 12 noon to 1:30 p.m.
Staff
Our cabin attendant was very sweet, introducing himself shortly after we checked in; he provided a business card with his phone extension and urged us to call him at any time if there was something we needed. When we left clothes on the bed or couch, we arrived back at our cabin to find them folded by cabin attendant—a very nice touch. However, some of the issues we experienced with our shower shouldn't have happened, and the cabin attendant might have been more proactive in this area.
Other staff on the ship was mostly attentive and helpful, but the specialty dining venues were mostly understaffed, even for relatively modest levels of business. While waiters worked hard to keep up with the tables, there should have been more on duty.
Tipping
Royal Caribbean's suggested gratuities total $11.65 per day, per passenger. The suggested allocation was $3.75 for the dining room waiter (per person, per day), $2.15 for the assistant waiter, $.75 for the headwaiter, and $5 for the cabin attendant (or $7.25 for suites). On the final day of our cruise, four envelopes were left in our room for us to distribute the tips. Royal Caribbean also provides an option to put the tips on the checkout bill; in this case pre-printed vouchers were provided for the envelopes.
An automatic 15 percent gratuity was added for spa services. A 15 percent gratuity was also added to all drink purchases, including minibar items.
Dress Codes and Alcohol Policy
Formal attire was "suggested" on two evenings of our seven-night cruise—suit and tie or tuxedo for men, cocktail dress or evening gown for women. But Royal Caribbean doesn't make a big deal out of dress codes, and a slight majority of cruisers seemed to ignore the suggested for formal attire on those evenings. Other nights were designated as Smart Casual (jacket and tie or sports coat for men, dress or pantsuit for women) and Casual (sport shirt and slacks for men, casual dress or pants for women). The specific restriction for the Cascades Dining Room and specialty restaurants at all dinners was "shorts, hats, ballcaps and tank tops are not permitted."
Royal Caribbean's alcohol policy is that no beverages may be brought onboard the ship, and this appeared to be strictly enforced. Bottles brought aboard were confiscated at the security checkpoint and marked with a cabin number to be returned on the last night of the cruise.
The standard drinking age was 21, but in some circumstances (such as European cruises) Royal Caribbean reserved the right to lower the drinking age to 18. A lengthy description of the line's alcohol policy was found in the cabin directory.
Editor's Note: In November 2012 Royal Caribbean relaxed its policy regarding bringing wine onboard, fleet-wide. Guests are now allowed to bring two 750-ml bottles of wine per cabin during the embarkation process. A $25 corkage fee applies to any wines that are opened in the ship's restaurants or bars.
Loyalty Programs
The Crown & Anchor Society is Royal Caribbean's frequent-cruiser program, with one point awarded for each day sailed (two for those booking suites). Guests become Gold (entry-level) members after attaining 3 points; benefits include an invite to the welcome-back party (on a future cruise) and quarterly savings certificates. At 30 points, Platinum level is attained and perks include priority check-in, bathrobes for use onboard and discounts on balcony cabins and suites. At Emerald level (55 points), members receive a welcome gift and beverage.
Other thresholds include Diamond level (80 points), Diamond Plus (175 points) and Pinnacle Club (700 points).
Laundry Facilities
There were no self-serve laundry facilities on Radiance of the Seas. Dry cleaning could be handled at the usual exorbitant hotel rates.
Royal Caribbean's Radiance of the Seas is an attractive and versatile ship, designed to cater to a wide variety of guests. Couples, families and seniors will all find their needs covered to a degree—it's a fine vessel for multi-generational cruises, with lots of activities for young adults and kids, and good lounges and diversions for the older folks as well.
Although we liked most aspects of our cabin, the bathroom was unsatisfactory, primarily due to the problems we encountered with our shower, issues that were not resolved well by the cabin attendant. Although most of our crew interactions were positive, we felt that better training might have been in order for our cabin attendant. But in one area he went above and beyond the call of duty: Our clothes strewn on the couch were routinely folded and stacked for us, a nicety we had not previously encountered on any of the mainstream cruise lines.
The ship entertainment offerings were fairly good. The Black Pearl Strings—a piano-violin duo—was a great addition to the entertainment lineup, their spirited renditions of classical pieces and Broadway show-tunes ringing through the atrium.
At 165 square feet overall, our cabin was not large. But the limited space was effectively utilized, and even made room for a full couch. Décor was comfortable, with lots of wood (veneer) elements and mirrors that helped open up the space. But we had issues with the cramped bathroom—especially the lousy shower.
Our bed was comfy, with a pillow-top mattress that didn't quite conceal the split between the two single beds, pushed together. Lighting around the bed was good, making nighttime reading a pleasure. The TV was not far from our pillow, and blackout curtains blocked out most of the daylight. The foot of the bed was curved, allowing slightly more space around the sleeping area.
How did we dislike our tiny shower? Let us count the ways. When we took our first shower we did not notice that the shower curtain—which pulled around the shower in a quarter-circle—was actually about a half-inch short of reaching the lip of the shower basin. So, when we exited after our first shower the bathroom floor had a puddle of water surrounding a soaked bathmat. The mini-flood had been compounded by the fact that the shower nozzle did not spray in an even cone shape, but rather a gush out of one side that splattered water more than it should have.
Since this was on the first night of our cruise, prior to going to dinner we put the "service please" tag on our door, to make sure the cabin attendant saw to a quick cleanup. Turndown is no big priority for us—we certainly weren't counting on a chocolate on our pillow (Royal Caribbean doesn't afford that frill)—but sometimes a cabin really needs it! But coming back to our room after dinner, the cabin attendant had not performed turndown and the bathroom was still wet.
Our cruise was not starting off on the right foot. We were tired and opted to not hunt down the cabin attendant, choosing instead to resolve the issue in the morning.
The next morning the attendant apologized for overlooking the "service please" tag and offered to replace the shower curtain. But instead of something fresh, when we came back to our room later we were greeted with dingy, frayed, old curtain that was at least an inch too long, draping on the shower floor. Further, the bottom edge of the curtain was soiled brown. There was also a buildup of mold and grime in the bottom corners of the shower stall. We did not feel clean.
One positive note about the bathroom: The towels we received each day were thick and plush. Too bad the cabin attendant ignored that we had hung up our towel on the rack after use—as instructed, if we preferred to not have our towel replaced (in the interest of saving water, as Royal Caribbean urged).
Our cabin had good lighting arrangements. There were two switches at the door (duplicated at the bedside) handling a pair of florescent bulbs over window and, separately, a trio of ceiling lights. Two lamps were on either side of the bed, with a third over the couch; each of these were individually switched and had their own adjustable reading light. A separate lighting fixture—two vertical bulbs on either side of the bedroom mirror-illuminate the desk area. The only shortage of wattage was in the closet area—it difficult to see inside, especially in shelf area closest to entrance door.
This cabin had a typical range of features, including a chair at the desk along with a couch. There was a hairdryer in one desk drawer and, at the desk, a pair of 120-volt outlets and a pair of 230-volt outlets (there was also a 120-volt outlet "for shavers only" in the bathroom). Closets had a fair amount of storage available on wood shelves and hangers (there was additional space under the beds to store luggage). There was no bathrobe in our room, but Crown & Anchor members at the Platinum level can request them. Other cabin features included a full-length mirror, a safe and a small coffee table.
The cabin TV was on an arm that swiveled; it was a decent sized monitor with interactive features that allowed us to order room service, review our account, pay gratuities and book specialty dining and shore excursions. One channel offered a half-dozen movies playing at set times, once or twice daily. The movies were big Hollywood fare, films originally released to theatres six to twelve months earlier.
The minibar had sodas ($2.25), Red Bull ($3.95), 330-ml Perrier ($2.75) and 1-liter Evian water ($3.95); packaged snacks were $4.95. All items incurred a 15-percent gratuity. An ice bucket was available on request.
Fitness Center
The gym occupied Deck 12 forward, with a sufficient amount of current-model Life Fitness treadmills, elliptical machines and bikes, along with Keiser spin bikes. At peak periods there was a wait for some equipment.
A number of classes were offered on our cruise, but most of them carried a surcharge. This included spinning, yoga and Pilates ($12 each) and Body Sculpt Boot Camp ($120 for four sessions). A body composition analysis and metabolism test and 30-minute consultation was available for $35 ($55 for couples).
A 15-percent gratuity was automatically added to the bill for all fitness center services.
Rock Climbing Wall
This 30-foot wall is an airy perch above the ocean, built against one of the ship's smokestacks. Guests were guided safely by an instructor who belayed from below. It was open at select hours (announced in the ship's newsletter, Cruise Compass) and gear was provided—helmet, harness and shoes (bring your own socks). A waiver had to be signed by adults; children needed to be age 6 or older to participate.
Mini-Golf
A nifty little nine-hole course, the Fairways of Radiance Golf, sits on Deck 14. On several afternoons, tournaments were announced in the ship's newsletter, Cruise Compass, but the course was open to all at most other times.
Sports Court
A netted court provided sports activities when the weather cooperated. At various points, free-throw basketball and open-play hockey, soccer and volleyball were announced in the ship's newsletter, Cruise Compass. There were also shuffleboard courts just outside and tournaments were posted in the newsletter.
Located on Deck 12, the al fresco Sky Bar overlooked the main pool area. Due to inclement weather it was closed most days of our cruise.
The ship's standard drink menu was available at the Sky Bar.
Wrapping around much of the aft section of Deck 11, the ship's buffet was well organized for processing a large number of guests. There were often lots of people, but little crowding. But a couple issues we noticed at breakfast was slow turnaround at the omelet station, leaving guests standing around, and that dining tables were in short supply at peak hours. There was an outdoor seating area, but accessed only by walking through Izumi or Rita's Cantina restaurants.
At breakfast selection we found a typical selection of boxed cereals, oatmeal, breads, muffins, pastries and donuts. We found cold cuts and cheeses, bacon, sausage links and baked beans. At the omelet station orders for egg dishes were processed in about seven minutes—they could be made with egg whites or Egg Beaters. There was sliced fresh fruit, but quality was very uneven—the green grapes were so sour they were inedible—plus some whole fruits.
There was a core selection of items for lunch that included a pizza station, a burger and sandwich station, a pasta station (marinara or Alfredo sauce). Then there were hot items that were rotated in and out, such as barbecue pork ribs, Cajun grilled fish filet, baked pasta, eggplant parmagiana, beef stroganoff, grilled sausages. An Indian section was available daily and offered various curries (vegetarian and with meat or fish), papadums, curried okra, cucumber raita and mango chutney. The salad bar could have been more diverse. Dinners were similar, but with a somewhat reduced selection.
The dessert bar featured a range of cookies, cakes and pastries, plus a soft serve ice cream station
The drink station that offered complimentary coffee, tea, iced tea, lemonade and sugar-free fruit punch at lunch; orange drink and apple juice were available at breakfast. A cart offering freshly squeezed orange juice was set up near the entrance—$3.50 for a 12-ounce cup. Single-serving bottles (187-ml) of Alice White chardonnay, cabernet sauvignon and merlot were available for $5.50.
On the second formal night of the cruise, a chocolate buffet was rolled out—a spread of more than two dozen different desserts, almost half of them chocolate. A long line stretched out for this orgy.
Breakfast was generally offered daily from 6 to 10 a.m. Lunch came out from 11:30 a.m. to 3 p.m., while the dinner offerings were available from 6:30 to 9 p.m.
Radiance of the Seas has a bounty of restaurants. No cruiser will get bored with the variety of options—that is, as long as they don't mind ponying up for the surcharges most of these venues carry. Fortunately the main dining room, Cascades, was mostly pretty good. The buffet venue, Windjammer Café was just fair. While most of the specialty venues were unexceptional, we really enjoyed our evening at the Brazilian churrascaria Samba Grill.
If the food was a bit more dynamic, we'd be less annoyed about paying extra. But except for Samba Grill and maybe Giovanni's Table, we didn't find the surcharge restaurants to be worth the add-on expenses. Further, staffing levels were usually insufficient, even when most tables were unoccupied. And some wait staff were minimally versed in their menus, especially wine lists. Only at the Chef's Table did we find everyone on their game.
The add-ons can put a real damper on the cruise, especially at checkout. Want drinkable coffee, or real orange juice? These are about $3 a pop for the smallest sizes. Two of the ship's restaurants carry a cover charge plus a per-item surcharge. And on the chilly morning Radiance of the Seas got up close and personal with a glacier, the coffee and hot chocolate drinks on observation decks were available only with shots of liquor, each triggering a bar tab; other ships we've been on in such locations made coffee and hot chocolate available gratis. These things can really add up, and by the end of our cruise we started to think of Royal Caribbean as the nickel and dime line.
Main Pool
Located at mid-ship on Deck 11, the 6-foot-deep main pool was flanked by a pair of whirlpool tubs and showers at one end, and the Pool Bar on the other. There were loungers around the pool, though they didn't get much of a workout on our cool-weather cruise. Above the pool was a large screen for documentaries, concert films, and a sing-a-long version of Grease.
A towel station provided fresh towels; towels needed to be returned by the end of the last full day of the cruise so as not to incur a $20 charge.
Solarium
The second of the ship's two pools, the Solarium had a glass roof and a forest of exotic plants embracing an African temple setting. The plants were fake but the theme worked well to create a jungle-like oasis, replete with steamy air and ambient sound effects of chirping birds. There were showers, a hot tub and ample loungers flanking the 5-foot deep pool.
Promenade Deck
The Promenade wrapped most of Deck 5. Near the front of the ship, a short flight of stairs took the Promenade to Deck 6. At the ship's bow was an observation deck and helicopter pad. Couples made sure to capture their "King of the World" shots here.
Deck 12
The top deck for much of the ship, this was where the jogging track was located—6.3 laps equaled a mile.
General Health and Safety
During Muster Drill, names were checked off lists, but the captain concluded the drill before all names had been checked off. We were not required to bring life vests to the drill—there were two in our room—but demonstrations in their use were provided.
Clinics
Located on Deck 2 mid-ship, the clinic was open 8 to 11 a.m. and 4 to 7 p.m. daily, with staff available on call 24 hours a day.
Smoking Regulations
Royal Caribbean says their ships are designated as non-smoking, but that certain areas of Radiance of the Seas were designated for smoking. Designated smoking areas included the rear area of the Colony Club, the casino (including both tables and slots and the bar) and smoking was allowed on the starboard side of outside decks. Smoking was also allowed on stateroom balconies, but not in the cabins themselves.
With its brick façade and wood interior, this is the ship's English-style pub, featuring an expanded list of beers and ales. It was also a venue for trivia contests, scrapbook workshops, and a singer-guitarist performed most evenings. That said, it would have been nice if the pub had been a little smaller, more intimate—the times we stopped by it was less than half full or even empty.
The ship's standard drink menu was available at the Quill & Compass Pub, but we came for the beer, a list that encompasses more than three dozen brews, about half of which are not found at the ship's other bars. While most of the list was fairly ordinary, we found a few special treats, such as Widmer Hefeweizen ($6.25), Samuel Adams Imperial White ($6.50) and a 750-ml bottle of Chemay Blue ($19.95). We also found "beer cocktails" such as the Michelada (Corona, bloody Mary mix and lime), along with a few other unique cocktails such as a London Lemonade (gin, sweet and sour, Sprite) and Jameson and Ginger (Irish whisky and ginger ale).
Cabins were appointed with the basics—which did not include a bathrobe or a chocolate on our pillow.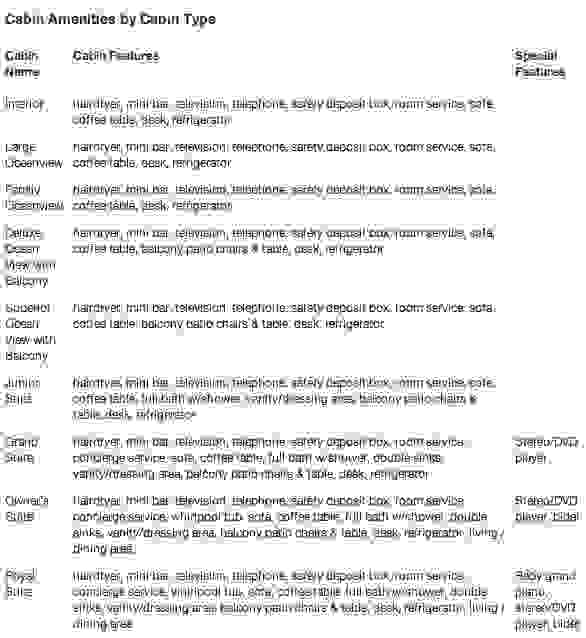 Would we sail on Radiance of the Seas again? Probably—this is a smartly designed vessel in a manageable size; it has lots of windows allowing ample natural light into common areas. It's good for first-time cruisers as well as veterans looking for lots of activities. We'd be more choosy about where we ate, contenting ourselves most nights at the main dining room. And we'd be more proactive about resolving cabin issues. But Radiance of the Seas ventures through some of the most beautiful sailing passages on the planet. We'd probably enjoy traveling a few more of them in her company.
Conference Center
Located on Deck 5, behind the Aurora Theatre, an L-shaped conference facility was available for groups sailing on Radiance of the Seas.
Royal Caribbean Online
Located on Deck 5, in a heavy traffic area next to the Centrum, this was the ship's internet station, unattended, with a collection of PCs for surfing the web. The basic rate was .65 per minute, but packages were available that brought the per minute rate down—60 minutes for $35 (.58/minute), 100 minutes for $55 (.55/minute), etc. WiFi was available ship-wide for those who brought their own laptops.
There was a discounted rate of .30/minute for stations in the Teen Zone.
Centrum, Guest Relations, Explorations Desk
An eight-story atrium called the Centrum rises through the center of the ship and serves as a focal point for some activities. On Deck 4 we found the Guest Relations desk, the Explorations (shore excursions) Desk and Lobby Bar. Live entertainment was also offered here at certain points of our cruise.
Shops of Centrum
Located on Deck 5, this shopping alley had an array of merchandise, grouped in different corners—perfume, logo and souvenirs, jewelry, liquor and cigarettes, and a general store carryings sundries. We didn't find much that wasn't also available in the duty free shops ashore.
At the Fashion Boutique we found Swarovski jewels, Elenna Mellinni necklaces. Also on offer were bags by Guess and Fossil, sunglasses from Maui Jim and Rayban, watches by Fossil, Nautica Tissot and Tag Heuer, sandals by Guess, Rider and Quicksilver. There was Roxy women's resort clothing along with clothing from Puma, LaCoste and Quicksilver.
At the perfume shop we found the usual duty free suspects like Chanel, DKNY, Calvin Klein and Ralph Lauren, along with products from Dr. Brandt cosmetics, La Prairie, Lancôme, Clinique and Shiseido.
RCI logo merchandise was in no short supply, including Liberty of the Seas sweatshirts, magnets, key chains, baseball caps and model ships, plus there were destination T-shirts, stuffed toys.
Photo Gallery and Shop, Art Gallery
The ship had a crew of photographers in position for guest photos; some of the crew was dressed in theme costumes at port disembarkation. Formal portraits were also available, at $23.54 for 8x10s, as well as DVDs of the overall voyage.
The Photo Gallery also had a small retail store that sold Nikon and Canon point-and-shoot style cameras and Olympus binoculars. The adjoining art gallery had oil and other paintings for sale; a couple art auctions were scheduled during our cruise.
This was an intimate venue for imbibing in tiny bubbles, with great floor-to-ceiling windows offering Starboard views of the world passing by from Deck 6. Comfy chairs and soft music completed the setting.
In addition to the ship's standard drink menu the Champagne Bar offered lots of bubbly options, by the glass or bottle. The 16 choices started with Chateau Ste. Michelle and Valdo prosecco ($7 by the glass) and continued on to Veuve Clicquot ($19), Gosset Grand rosé ($23) and Krug Grande Cuvée ($55)—all were available by the bottle and a few by the half-bottle. There was also a selection of champagne cocktails, including Kir Royale, Flirtini, Mimosa and Bellini ($7.75 each). The menu also covered a variety of classic cocktails, martinis and nightcaps.
Operating on select nights each cruise (two out of our seven nights), the Chef's Table is a five-course meal that delivers the best food on the ship, by a wide margin. The venue is a private dining room just off the Colony Club where a long, shared table seats 14 under an amusing chandelier made of silverware. Each course is accompanied by wine, each is introduced by both the chef and the sommelier, and there wasn't a bad plate or bottle in the bunch. Our only hesitation in giving this a hands-down recommendation was the price: $95 per person (including the wine), which seemed a bit steep for a meal shared with strangers and coming from a set menu. But it was beautifully crafted and the service was right on. At the end of the meal we were presented with an autographed copy of the Royal Caribbean cookbook.
The five-course meal started with a delightful salad of cold lobster and Alaskan king crab, perched on a slaw of pear, grapefruit and carrot. This was followed by a trio of highly individual soups, served in tea cups—porcini mushroom, a green pea bisque and a double oxtail consommé. The flavors bounced off each other playfully, prompted by the pairing with Estancia's pinot noir. We moved on to a traditional Chinese-style duck roll, fried in tempura batter and nestled in a pond of Hoison reduction.
The main course was a double lamb cutlet, served on a mound of risotto with lightly sautéed pea shoots and broccolini coming along for the ride. The lamb was perfectly cooked (medium), swathed in a port wine glaze, and the risotto was generously laced with potato and pancetta. Dessert was an elegant apple, pecan and pine nut torte, accompanied by dollops of green apple gelato and whipped cream spiked with Calvados.
The wines that accompanied our meal were well chosen, if not quite top-flight. In addition to the Estancia pinot noir these included a sauvignon blanc from Stellenbosch, South Africa; a Momokawa organic sake joining the duck roll; and a Chateau Lafitte Rothschild cabernet sauvignon from 2010 that was paired with the lamb. The only misstep was serving Frangelico with the dessert course, an overwhelming blanket of sweet—we would have much preferred a quality ice wine or a sticky from Australia.
Dinner was at 6 p.m. and formal dress was requested. The Chef's Table experience does not operate nightly and seating is limited. We advise reserving as soon as you board.
Perched on Deck 13 and offering sweeping views of the sea from mid-ship, Starquest is a multi-purpose lounge that serves as home base for art auctions and, late in the evening, for dancing. We didn't see many artworks that compared with the panorama out the windows, and every time we stopped by the dance floor it was dead. But Starquest is the place for a sunset cocktail and we enjoyed sitting at the revolving bar and taking in the view from all angles.
The adjoining Viking Crown Lounge occupies a walled-off section of Starquest that is open to elite-level members of the Crown & Anchor Society, Royal Caribbean's loyalty program.
We did not stay in the rest of these cabins, but we have summaries here provided by Royal Caribbean International. Note that any photos on this page may be provided directly by the cruise line and not our reviewer.
Interior
This standard stateroom offers two twin beds, a private bath and all the amenities of our standard staterooms. Two twin beds (can convert into queen-size), sitting area , vanity area, and a private bathroom. (165.8 sq. ft.)
Family Oceanview
These staterooms accommodate six in its twin beds, sofa or pullman beds and sitting area. Two twin beds (can convert into queen-size), additional bunk beds in separate area, separate sitting area with sofa bed, and a private bathroom with shower. (319 sq. ft.) Stateroom can accommodate up to 6 guests.
Deluxe Ocean View with Balcony
Our Deluxe Ocean View Staterooms offer a spectacular view, small sitting area, and a private balcony. Two twin beds (can convert into queen-size), private balcony, sitting area, and a private bathroom. (184 sq. ft., balcony 43.1 sq. ft.)
Superior Ocean View with Balcony
These staterooms offer a sitting area, vanity area, two twin beds, private balcony and mini bar. Two twin beds (can convert into queen-size), private balcony, sitting area with sofa, and a private bathroom. (194.8 sq. ft., balcony 45.4 sq. ft.)
Junior Suite
These suites offer a comfortable bedroom, small sitting area and a private balcony. Two twin beds (can convert into queen-size), private balcony, private bathroom with bathtub and a sitting area with sofa bed. (293.9 sq. ft., balcony 66.7 sq. ft.)
Grand Suite
Our Grand Suites offer a comfortable bedroom, a living area and a private balcony. Two twin beds (can convert into queen-size), private balcony, sitting area (some with sofa bed), and concierge service. (377.8 sq. ft., balcony 93.6 sq. ft.)
Owner's Suite
These luxurious suites offer separate living areas, private balconies and a mini bar. Queen-size bed, private balcony, private bathroom with whirlpool tub, double sinks, separate shower and bidet, separate living area with queen-size sofa bed, and concierge service. (523.1 sq. ft., balcony 64.6 sq. ft.)
Royal Suite
Our Royal Suites offer separate bedrooms, balconies, whirlpool bathtubs, and some even offer baby grand pianos. Separate bedroom with king-size bed, private balcony, whirlpool bathtub, living room with queen-size sofa bed, baby grand piano, and concierge service. (951.5 sq. ft., balcony 283.1 sq. ft.)
Though not centrally located, the Colony Club was one of the primary activity centers aboard Radiance of the Seas. At various points of our cruise the lounge was host to trivia contests, bingo, game shows and even the captain's welcome aboard reception. There was a small stage for performers and a dance floor that got some use some evenings.
The rear area of the Colony Club, with views facing aft, was designated for smokers, one of only two indoor areas on the ship where smoking was allowed. Generally people did not imbibe here, but on a few evenings smoke did fill the air.
We enjoyed our meal at Giovanni's. Though only half-full the restaurant was a bit understaffed when we arrived—our waiter arrived to our table almost breathless. But it was the tail end of the rush, so the service quickly improved. Floor-to-ceiling windows spanning the port side of the restaurant provided wonderful sea views.
One complaint: The ship's "piano man" played in the Schooner Bar just outside and there was a problem with sound leaking into Giovanni's. We prefer to listen to one soundtrack at a time.
Our meal started a basket of warm bread—warm, crusty and hearty, plumped with raisins and served with a side of olive oil and balsalmic vinegar. Our curious "salad" has lump of melted mozzarella and prosciutto layered on bread with small salad on side—but this was tasty. The dish of papardelle pasta we ordered as a starter was delicious and different, with a thin sauce of wilted radicchio, pancetta, cream and parmesan, but not overly rich.
For a main course we ordered the New Zealand lamb, four chops that were perfectly seared, medium-rare. The shiraz reduction they sat in was a bit heavy (those Aussies!) but the meat was suitably encased in the ideal layer of fat. The chops aren't very large—about four or five bites each, but it was a good portion. The dessert trolley was rolled out and featured cannoli, tiramisu, a chocolate torte. We opted for the zuppa Inglese, a delicious custard with brandy-infused berries over a sponge cake.
In addition to the ship's regular bar menu, an expanded, Italian-focused wine list was available at Giovanni's.
Giovanni's Table was open for dinner from 6 to 9:30 p.m. nightly. It was also open for lunch on sea days, from 12 noon to 2 p.m.
Decorated with cannons and cannonballs, we could smell this bar at a distance—the entrance was loaded with the scent of gunpowder. Now that's taking your theming seriously! It was also a heavy traffic area, with passengers transiting to and from the busy Colony Club and three specialty restaurants, so not exactly the spot for a quiet drink. But it was an ideal location for people watching—everyone passed through here at various points of the day and evening.
The ship's standard drink menu was available at the Schooner Bar.
Adjacent to the front desk, this was a good catchall spot for a drink, especially when the one of the ship's bands was performing.
The ship's standard drink menu was available at the Lobby Bar.
Overlooking the Centrum from Deck 10, this unattended area had tables for card playing and a small collection of board games such as Backgammon, Scrabble, Clue, Checkers and Othello.
"Welcome to Chops, the best steakhouse on the high seas," said our waitress, as though reading from a script. Certainly the setting, fronting large windows that embrace the view from floor to ceiling, was inviting. But service, while attentive and friendly, was a bit clunky. Our 12-ounce New York strip was ordered medium rare—"it's going to be pink in the center, is that okay?" asked the waitress. Well, yeah…
Steaks, of course, are the menu's focus, and the selection ranged from filet mignon in a 7- or 10-ounce cut, porterhouse, veal chop and a boneless beef short rib. There was also a mixed grill, free-range chicken breast, herb-crusted jumbo shrimp, Alaskan halibut and a pan-fried barramundi fillet. We started with an Asian-inspired spicy tuna dish. It was a interesting presentation—chunks of tuna combined with cucumber and avocado salsa—perched on crispy wafers of sesame seeds and parmesan. We followed with the Chops Signature Salad which was quite hearty: a couple nuggets of beet, most of a hard-boiled egg, and two hunky strips of bacon lazing on the crest of greens—it was a meal in itself.
We got nervous when we overheard the conversation from a couple at an adjoining table; her steak arrived overdone. It was sent back to the kitchen where the waiter and chef debated (audibly) for more than a minute; the husband steamed as his steak cooled. When our steak arrived it was closer to medium than medium-rare, but rather than suffer a repeat of the last exchange we toughed it out. The New York strip was okay, but unimpressive, chewier than it should have been. A side dish of sautéed broccolini was fine, but though our waitress heralded the roasted potatoes with prosciutto and parmesan—we didn't find it much to rave about.
The crème brulee has a veneer of liqueur on top that is set aflame—a nice touch, though the cream is eggy and firm, like custard, rather than creamy, as we're used to.
Chops' signature cocktail is a raspberry vodka concoction served in a martini glass—it is both bitter and sweet, in a cloying way. We'd skip it.
Chops Grill was open for dinner from 6 to 9:30 p.m. nightly.
The ship's standard coffee is pretty disappointing, so for those addicted to decent java at home this Starbucks-branded coffee shop is like a beacon, serving coffee drinks for a surcharge. The coffee house is fitted out with cushy leather chairs, creating a familiar ambience. We found the pricing more expensive than Starbucks at home, but the quality seemed fairly comparable.
A number of small cakes, pastries and cookies are stocked in a refrigerated case; most of these are the same as those available at Windjammer, but we spotted a couple others here. There is no charge for the snacks.
Starbucks branded coffee drinks sold here, but regular drip coffee was not available (Americano was, but it's just not the same). Cappuccino, latte and caramel macchiato range $2.85-$3.65 for a tall (small) to $3.95-$4.65 for a venti (large). Tazo tea and chai lattes also available, along with Frappuccino drinks at $4-$4.50 for a grande. Syrup shots were 50 cents.
Latte-tudes was open daily from 6:30 a.m. to 11 p.m.
For most of our cruise, Izumi was minimally used, despite an attractive environment with broad view of sea out one side and chairs padded with cushions. There were only two other tables occupied during our meal and the absence of guests might have been (in part) because Izumi adds not only a surcharge for each guest, but also a per-item fee—an annoying system. Not including drinks, we recommend budgeting about $25 per person for a meal here. But the service was friendly and attentive and the sushi is prepared in an open-kitchen, and one could sit at the counter for an eagle-eyed view. But we sat at a table, and our waiter steered us to the menu's page of combinations.
We opted for the Ishiyaki Grill Set ($17, plus the venue's $5 cover charge) which featured a shrimp wonton soup, a choice of signature rolls, vegetable tempura, a choice of beef, chicken or seafood for the hot rock and a dessert. This combo would have cost $25 or more if ordered individually, so unless someone wanted a sushi-only meal, this was the way to go. The soup, tempura and a starter of edamame were all pretty much as expected. The box salmon and crab roll was a reasonably large plate of six pieces that was competently prepared, with a Western flourish (wasabi aioli). The hot rock with beef was nothing special, and the dessert sampler didn't thrill us.
Izumi carries the ship's standard drink list, but also features several sakes that could be ordered by the glass or bottle.
Izumi was open for dinner from 6 to 9:30 p.m. nightly.
A small, perfunctory library was tucked into a nook overlooking the Centrum at Deck 9. It was unattended—book loaning seemed to be on the honor system—and the collection was a bit motley. Our advice: BYOB.
Though hardly a thing of beauty, cast in cold greys and trimmed with metal handrails, the ship's 40-seat cinema was otherwise a decent place to catch a movie. The seating had a steep rake, providing good sightlines, and the projection was crisp and bright.
There were nine movies shown in rotation through the day, with shows starting every three hours from 10 a.m. None of the titles were of the blockbuster variety, but there was a decent variety of Hollywood fare.
This informal venue certainly looks appealing, with colorful lights and lanterns strung through a protected, open-air setting. But a combination of factors led to our least satisfying meal on Radiance of the Seas. First, as noted, the restaurant is open-air which, though sheltered, is less-than-ideal on brisk days (in a nice touch, Mexican ponchos were handed out on request). Problem two: Rita's was understaffed during our visit, especially at opening, when only one waitress managed seating, bar and food orders, and table service—what should have been a relatively quick lunch stretched on and on.
Part of the problem may be that Rita's kitchen is not dedicated to this restaurant—it's part of the Windjammer buffet operation (and Izumi's, we suspect). And this contributes to another issue, which is that the food and drinks were just not that good. Finally, for all this there is a per-item charge when dining here, plus a $3 cover charge that adds insult to injury. We say: Give it a pass.
The menu covers the usual Mexican turf, and sounds promising. Smaller plates are priced $3.25 and under and include such fare as guacamole, party nachos, crispy or soft shell tacos. Larger plates are priced $3-$6 and include taco salad, pork chimichanga, red snapper Vera Cruz, chile con carne and jack cheese enchiladas, and grilled salmon chayote and jalapeño cheese burrito.
But while our roasted chicken-tomato broth—we know it as tortilla soup—was spicy and flavorful, the fried tortilla strips used as garnish had been sitting on the soup for some time, soaking up the broth. So they had the texture of gummy noodles. Cumin-seared soft-shell fish tacos were not served with arugula, as promised, but chopped iceberg lettuce—the whole dish lacked spark. The salsa and rainbow-hued corn chips tasted as though they were straight from a bottle and bag.
Margaritas at Rita's are plussed-up with Patron tequila but, while we like premium tequila, why ruin it with low-quality bottled margarita mix. Put that juicer to work with some real limes, please! The smallish drink was priced $10.64 after tip was added in—it was not remotely worth it.
Rita's Cantina was open daily from 2 to 9:30 p.m.
A pair of "Gyro Tables" sat in this nook, just before reaching the Colony Club. Each of the tables were engineered to adapt to the ship's movements, adjusting constantly to maintain a level playing surface. Each table sat on a single ball bearing the size of a grape; gravity sensors monitored the ship's variations from even keel, a computer calculated the movement needed to counter the ship's pitch and roll.
We didn't give these tables a proper workout to make sure they stayed absolutely true, as advertised, but we did get a kick out of watching them on a bumpy day, riding the waves like a bucking bronco.
This Brazilian style churrascaria delivered what was probably our most satisfying meal aboard Radiance of the Seas. The surcharge was not modest, but we found it worthwhile. Note that this venue is not large, and it was relatively busy throughout the cruise. While most other restaurants on Radiance of the Seas were easy to get in to without a reservation, Samba Grill is one to reserve early in the cruise.
Our meal started with a visit to the excellent little salad bar, accompanied by pao de queijo, a cheesy Brazilian bread that was imminently satisfying (and—beware—filling). Then a gaucho (waiter) arrived to explain the illuminated sign on our table: Turn the light green and the meat courses arrive one by one on skewers. Switch the light to red and the gauchos will stay away; turn it white and dessert will arrive.
We turned the green light on and, in quick succession, nine different cuts of meat came by, including linguica (sausage), lamb, pork, tiny chicken breasts wrapped in bacon and several different cuts of beef. Although some items were better than others, overall, we found the meats nicely seasoned and cooked. And though nine cuts of meat sounds overwhelming, the gauchos kept the individual cuts to modest portions, so sampling all nine was not unrealistic.
Two delicious dips were placed on the table to accompany the meats—a green chimichuri sauce and red creoli sauce—and our gaucho nudged us towards one or the other with each course. A bowl of heavy-duty French fries and fried plantain was delivered, along with a bowl of veggies. It wasn't long before we waived the white flag of contented surrender.
For dessert, three choices were offered. A flan appeared to be the same as the one we had at Rita's, and there was a passion fruit pudding. We opted for the third option, a chocolate cake, which proved to be the only unfulfilling dish we had at Samba Grill.
We found a nice array of mostly Latin wines from Argentina, Chile and Spain. Selections available by the glass included Caliterra merlot ($7), Concha y Toro cabernet sauvignon/syrah ($9) and Paco & Lola albariño ($10), along with others by the bottle.
Samba Grill was open nightly from 6 to 9:30 p.m.
It's simple but beautiful: A small array of hot dogs and sausages served in a bun and loaded into a paper tray. The setting is inelegant, but the dogs were good—if there hadn't been so many venues for us to try we would have been back for another lunch or two.
We tried the German bratwurst, which we found appropriately juicy, tangy with mustard and sauerkraut. The dog house also had a smoked pork sausage, an Italian-style pork, garlic and oregano dog, a pork-beef blend called the Warsaw, an all-beef kosher Coney Island Dog, a low-sodium chicken and apple dog, and the Austrian Wünderdog made with veal. Sides of sauerkraut, sautéed peppers and onions, and potato salad were also on offer, along with the usual condiments.
The Dog House opened at 1 p.m. (11:30 a.m. on sea days) through 6:30 p.m. daily.
This large facility had plenty of slot machines along with tables offering craps, American roulette, blackjack, Texas Hold'em, three card poker and Caribbean stud poker. There were also tournaments scheduled nightly.
Our room key was good for a $2000 advance for the casino; a 3 percent fee is applied to cash advances. A loyalty program, Club Royale, avails rebates, discounts on future cruises and invites to private tournaments.
Although a section of the casino was designated as non-smoking, most of the venue was fairly smoky.
For anyone considering a continental breakfast or light lunch, the Park Café located next to the Solarium pool was a good option. Although there were limited tables there was also fewer people, making it a less congested dining option for a quick bite.
At lunch there were pre-made salads such as coleslaw, potato, mixed bean and a green salad topped with hard-boiled egg and grilled chicken, plus a simple salad bar. There was a sandwich station, along with pre-made sandwich selection that included egg salad, ham and brie baguette with pesto and arugula, plus various Panini, grilled to order. And we found quesadillas, a pizza station and a meat carvery.
Breakfasts were simple—cereals, yogurt, fruit cups, muffins, Danish, croissants, bagels, coffee and juices.
Park Café was open almost continuously from 6 a.m. to 1 a.m. daily.
Breakfast can be ordered using a door tag left out before 3 a.m., or by calling room service. Delivery times for breakfast are in 30-minute increments between 6:30 and 10 a.m. Options included four varieties of packaged cereal (granola, Corn Flakes, Special K, Raisin Bran), yogurt, a fruit plate and whole fruit (apple, banana, orange). Hot selections were limited to scrambled eggs or scrambled Egg Beaters, with sides of bacon, sausage or hash browns and baked tomato available. Apple or orange juice, coffee, tea and milk were offered while the baked items included wheat or white toast with butter and jam or pastries.
The standard room service menu was a little more diverse and included a soup of the day, fruit plate and Caesar or Mediterranean chicken salads. Sandwiches available were baguette with smoked salmon and cream cheese, turkey and Swiss cheese Panini and a steak sandwich. Entrées included fried honey-stung chicken, hamburger, spinach and artichoke dip with corn chips, breaded fillet of flounder, and cheese or peperoni pizza. Desserts available were a cheese plate, chocolate and pear tart, raspberry cheesecake or cookies.
A late night service charge of $3.95 was assessed for orders placed between midnight and 5 a.m.
Presentation
When we ordered lunch we were told it would take about 30 minutes for delivery; the order arrived exactly 30 minutes later. We placed our order for breakfast to arrive between 9:30 and 10 a.m.; we were out of the cabin earlier in the morning and came back at 9:20 a.m. and found it had been delivered some time prior and was left waiting for us on small table at sofa. Since we hadn't ordered any hot items, this was no problem.
Our food orders arrived on a tray that was slightly larger than the small coffee table in front of the sofa. The individual plates for breakfast fit—barely—on the table; plates for our lunch order were too large for that table, but fit onto the dresser.
Food
For breakfast we kept it simple, ordering Raisin Bran with a banana and a fruit plate. It was late in our cruise, so perhaps we shouldn't have been surprised to see a note on the tray that said "We're sorry, no banana." The fruit plate, though small, offered fruit we didn't see at the buffet—kiwi and half of a strawberry, plus pineapple, cantaloupe and red grapes (the latter being far sweeter than the green grapes found at the buffet). The coffee, incidentally, was hot and tasted better than what we had at the buffet.
At lunch we would have liked mayo and mustard for our burger but only ketchup came on the tray. But fries were almost hot, a nice surprise, and the burger was sweet with grilled onion and bacon. The Caesar salad was so-so—we would have liked a better dressing (and a salad tossed with it), but at least it had a few hunky croutons and a good grate of parmesan.
Meet the tester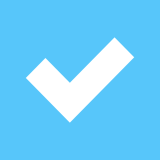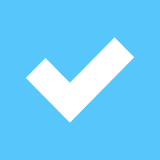 Anonymous Cruise Editor
Editor
@
Anonymous is a valued contributor to the Reviewed.com family of sites.
Checking our work.
We use standardized and scientific testing methods to scrutinize every product and provide you with objectively accurate results. If you've found different results in your own research, email us and we'll compare notes. If it looks substantial, we'll gladly re-test a product to try and reproduce these results. After all, peer reviews are a critical part of any scientific process.
Shoot us an email