Cruises
Bahamas: A Quick Guide for Cruisers
A quick-guide for the sites and activities of the Bahamas region and its seaports.
Just 50 miles of the coast of Florida lies the Bahamas (official site), a nation of 700 mostly uninhabited islands spread over 100,000 square miles of crystal-clear ocean. The archipelago, which gained independence from Great Britain in 1973, is a top vacation destination because of its proximity to the U.S. but also for its seemingly endless miles of white sand beaches and that tantalizingly beautiful water with visibility more than 200 feet along world's third largest barrier reef.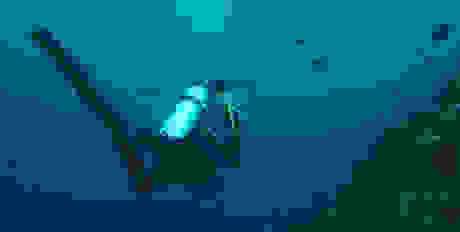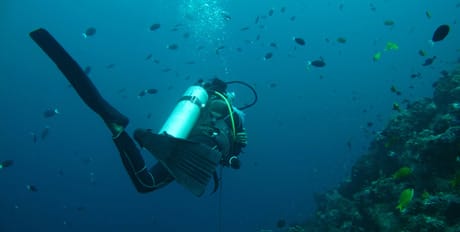 The noisy, bustling capital city of Nassau on New Providence Island offers visitors much to see, including pink Georgian-style buildings and pastel-colored Victorians at Rawson Square across from the Prince George Wharf cruise dock. Pompey Museum just west of the wharf provides a look into slaves' harrowing journey from Africa while the Pirates of Nassau museum nearby, manned by dashing faux buccaneers, is a reminder the Bahamas notorious when the islands were a pirates' haven.
Nassau is linked by bridges with its small neighbor Paradise Island, a 685-acre resort area brimming with dining, duty-free shopping and major attractions, including mega-resorts such as The Atlantis and its glitzy casinos.
Grand Bahama, 85 miles long, is the Bahamas' most north island and home to Freeport, a port city filled with a variety of restaurants, casinos, shops, golf courses, hotels and attractions. But it is a city more suited for outdoors and eco-tourism, with opportunities to kayak under mangroves and take nature tours. Nearby is Garden of the Groves is a 12-acre reserve with more than 10,000 varieties of flowers, trees and plants along shaded walkways. Many people learn to scuba dive on Grand Bahama through Freeport's Underwater Explorers Society, which offers several excursions, including swimming with sharks or dolphins.
The town of Lucaya on Grand Bahama is known for gorgeous beaches nearby and shopping at the Port Lucaya Marketplace, a smorgasbord of bars, dining spots and shops selling the favorite souvenirs from the Bahamas: straw baskets and hats. At nearby 40-acre Lucayan National Park, nature trails and boardwalks lead to caves to explore, including a seven-mile network of underwater caves. Two stunningly beautiful beaches are unspoiled Gold Rock Beach, part of the national park, and Mather Town Beach, both away from the tourist crowds and idyllic for beach lounging and swimming.
Several cruise lines purchased sun-splashed Bahamanian islands for exclusive use of passengers. Among them is Castaway Cay, owned by the Walt Disney Company, the location featured in the movie "Splash" with Tom Hanks. Norwegian Cruise Line's Great Stirrup Cay, has a tropical retreat with four beaches, three pristine and one with snack bars, cabanas and water sports activities.
Princess Cays, on the southern part of the Bahamian island of Eleuthera, is used by Princess Cruises and offers pink-sand beaches and access to natural rock formations and caves. The rest of Eleuthera is one of the most chic of the Bahamas' resort areas, with colonial charm and island glamor that draws celebrities, many of whom head to nearby chic Harbour Island.
Holland America owns and operates 2,400-acre Half Moon Cay with facilities for fun on less than 50 acres, including a two-and-a half mile crescent-shaped beach: the remaining is a migratory bird preserve.
The Bahamas' largest island is Andros, which is little visited except by divers and fishermen and others those drawn by the 142-mile barrier reef laced with huge caves called blue holes made famous by Jacques Cousteau. Just beyond the reef is a 6,000 foot drop into the Tongue of the Ocean (TOTO). Other groups of Bahamas' islands include the Abacos, famed for some of the world's most ideal sailing waters, and Exuma, a 110-mile chain of cays whose highlight is the dazzling beautiful Exuma Cays Land and Sea Park.