Cruises
Eastern Caribbean: A Quick Guide for Cruisers
A quick-guide for the sites and activities of the Eastern Caribbean region and its seaports.
Big-name destinations for Caribbean cruises lie in the eastern Caribbean, a relatively compact region of island paradises that include the Virgin Islands, the Dominican Republic, Puerto Rico and St. Maarten/St. Martin. Tourism infrastructure is well-developed with lots of activities, restaurants and shopping competing for travelers' attention, although it's possible to leave crowds behind and find quiet beaches, crystal-clear waters and dining spots known only to locals.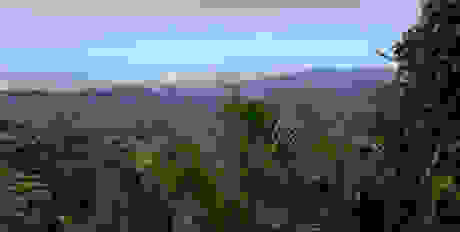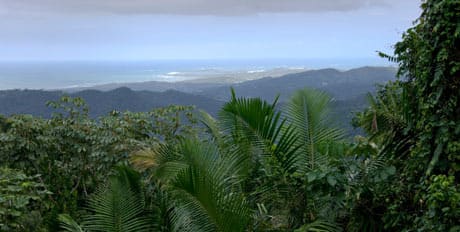 In 1493, Christopher Columbus landed in the Virgin Islands, naming them in honor of martyred maidens. Today, the chain is split between the U.S. and Great Britain, with the British islands popular with sailors and vacationers although its largest island, Tortola, is an increasingly busy cruise port.
The U.S. Virgin Islands receive the largest influx of cruise passengers in the entire Caribbean, with nearly two million visitors arriving by ship each year.
At the USVI's capital and major port, Charlotte Amalie, passengers disembark directly into the historic quarter, once home to pirates, today full of shops, many of them duty-free and specializing in fine jewelry.
It's a short ride into the mountains to Drake's Seat for panoramic views of the busy harbor and horseshoe-shaped Magens Bay. Another popular stop is at Coral World, an underwater observatory that offers a look at a mind-boggling array of reef marine life, including barracudas and turtles.
Nearby is the island of St. John, more than half of it a protected U.S. national park with some of the world's most stunning undeveloped beaches, thanks to the generosity of Laurance Rockefeller who bought up much of St. John and gave it away in 1956 to preserve it.
Among the other major eastern Caribbean destinations is the 37-square mile island of St. Maarten and St. Martin, which has been divided peacefully between the Netherlands and France since 1648.
Philipsburg, the capital of Dutch St. Maarten, is the island's main cruise ship harbor, chock full of shops and restaurants and a launching point for ferries to several idyllic spots, including tiny, tranquil Anguilla, where you may see a celebrity at funky beachside watering holes, and posh St. Bart's, where mega-yachts line up in the harbor town of Gustavia.
Marigot, the capital of French St. Martin, has a lively French savoir-faire mixed with a laid-back Caribbean vibe. A bustling morning market draws vendors selling locally-made items while elegant shops nearby offer European luxury goods.
While both the Dutch and French sides have fine white-sand beaches and shallow reefs making snorkeling a delight, Baie Orientale on the French side is the best known for its lovely stretch of beach and French Riviera-like atmosphere (topless and even clothing optional sunbathing is common).
Puerto Rico is U.S. territory and Americans feel at home using U.S. dollars and grabbing a bite at familiar fast food chains. But the island is exotic. The language is Spanish and the culture is Latin with African influences. The flavorful food, such as mofongo, a mix of mashed plantains, garlic and chicken, and rhythmic music and dancing into the wee hours make for an enticing atmosphere.
In the capital, San Juan, imposing El Morro fortress rises 150 feet above the sea and the 16th century Old Town is laced with cobblestone streets, colonial-era plazas, fashionable shops and art galleries. There's much more to see on the 100-mile long island, including La Ruta Panoramica, a 165-mile drive that traverses mountains, and lush El Yunque National Park, a 28,000-acre rain forest filled with waterfalls, giant ferns and 70 species of orchids.
To the west of Puerto Rico is the island of Hispaniola, shared by the Dominican Republic and Haiti. While Haiti struggles with the aftermath of natural disasters, its tourism infrastructure is limited to areas such as Labadee a small Haitian resort island leased to Royal Caribbean International for port calls.
In the Dominican Republic, meanwhile, tourism is booming, particularly in the Casa de Campo area, which has three Pete Dye-designed golf courses. The northeast section of the country draws visitors for its pristine coastline and humpback whale migration January to March while the capital, Santo Domingo, offers a 12-block Colonial Zone, enchanting for its well-preserved 500-year old cobblestone streets and churches.