Cruises
The roster of new ships suddenly gets longer
Companies are readying plans for new vessels. With the economy gaining traction, are more new builds on the way?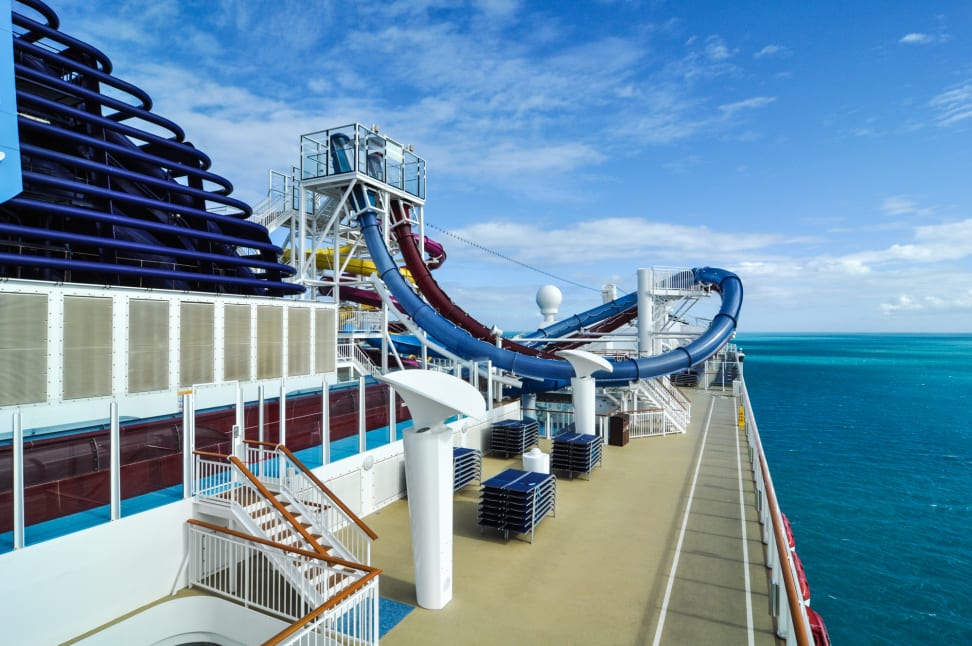 Credit:
No sooner were we complaining about the relative lack of new cruise ships on order than, in the space of barely a week, as many as five new ships from the dominant players in the North American cruise market have been announced to be in the pipeline.
Following a relatively quiet period of ship construction, at the very least the wave of contract-signing would seem to be a vote of confidence in the tourism economy by cruise line bigwigs.
First up was the news from Norwegian Cruise Line, which announced that Germany's Meyer Werft shipyard would be building a new vessel to be delivered in October 2015. At 163,000 tons, the new ship will be 10 percent larger than Norwegian Breakaway and Norwegian Getaway (to be launched in 2013 and 2014). The new ship, yet-to-be-named, will carry 4200 passengers at double occupancy. Icing on the cake for newbuild fans: Norwegian has an option for another ship that would arrive in 2017.
Then Royal Caribbean stepped in to confirm a rumor that had been percolating—that the line was in negotiations with Meyer Werft to build a sister for its Allure of the Seas and Oasis of the Seas twins. Carrying 5408 passengers and weighing in at a gargantuan 225,000 tons, these Oasis class ships dwarf every other cruise liner on the planet. With a 2016 delivery anticipated, speculation immediately mounted as to where the third ship might travel (currently only a few ports in the Caribbean are large enough to handle these behemoths).
Now comes news that industry giant Carnival Corp.—parent company for 10 individual cruise brands—has reached an agreement for two new ships, both to be built at Italy's Fincantieri shipyard. One is for Holland America Line and scheduled to arrive in 2015, five years after the line's last ship Nieuw Amsterdam was hatched. At 99,000 tons, the new ship is described as "first in a new Pinnacle class of vessels" and will be about 20 percent larger than Holland America's current largest ship, carrying 2660 passengers.
The second will be for Carnival Cruise Line and is slated to arrive in 2016, four years after the arrival of this year's Carnival Breeze. The new ship will carry about 10 percent more passengers than Breeze, currently the largest of Carnival's offspring.
In sum, the news indicates a potential growth spurt for the industry. Among the eight largest cruise lines catering to the North American market, only two have newbuilds scheduled to be delivered in 2013: Norwegian Breakaway in April and Royal Princess in June. But there are three newbuilds anticipated for 2014 and, now, a minimum of three for 2015. Could more be on the way?