Cruises
Western Caribbean: A Quick Guide for Cruisers
A quick-guide for the sites and activities of the Western Caribbean region and its seaports.
The Western Caribbean encompasses a wide expanse of turquoise cruising waters that Christopher Columbus navigated in his exploration of the New World, reaching the Cayman Islands – which he named Las Tortugas because of the colonies of sea turtles he found there -- on his last voyage in 1503.
The region is a popular destination for U.S. –based ships because of its proximity: there's easy access from the traditional Florida ports of Miami and Fort Lauderdale and also from other coastal cities, New Orleans, Galveston and Tampa, among them.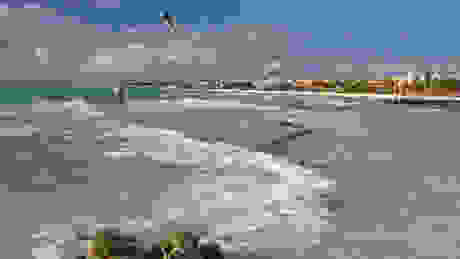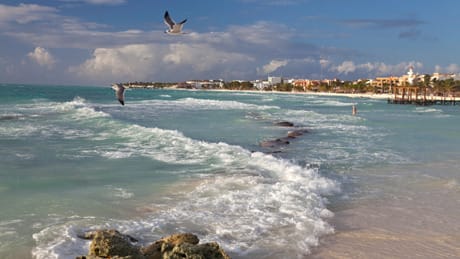 Cruises to the western Caribbean typically call at Grand Cayman, Jamaica, Mexico's Yucatan and the eastern coast of Central America, diverse destinations that allow passengers to experience vibrant cultures influenced by Europe and Africa, ancient civilizations and some of the most beautiful powder-sand beaches for which the Caribbean is known.
Beaches are the focus when cruise ships arrive at George Town, the capital of the Grand Caymans, where visitors revel in snorkeling in shallow waters, feed huge stingrays from their hands and simply bask in the sun along the coral sands of crescent-shaped Seven Mile Beach.
Grand Cayman, a British overseas territory, also is known for its fresh-caught fish. Red snapper and tuna are among restaurant fare along with Tortuga Rum cake, a sweet treat from an old local recipe.
Jamaica is another island destination with a distinctive heritage, with European and African influences seen in the food, art and the infectious rhythms of reggae music. The port city of Ocho Rios is the gateway to Dunn's River Falls where waterfalls surrounded by jungle foliage crash down onto a sandy beach. Some of the Caribbean's loveliest beaches lie along the coast at Montego Bay where old plantation houses Rose Hall and Great House are open for visitors.
Mexico's Yucatan Peninsula was lined with sleepy villages just 20 years ago but today welcomes cruisers with sophisticated resort cities such as Cancun that are gateways to spectacular Mayan ruins and hundreds of underground caves and hidden springs called cenotes that have been transformed into enticing swimming holes.
The port of Playa del Carmen is a gateway to Tulum, the complex of Mayan ruins highlighted by a temple and watchtower poised dramatically on a coastal bluff. A drive inland from the Yucatan ports leads to Chichen Itza, the most spectacular of the Mayan ancient sites with awe-inspiring, towering pyramids, temples and ornate palaces dating from 1000 AD.
The barrier reef surrounding the island of Cozumel provides a diving and snorkeling paradise, with more than 500 species of and sea turtles in the clear turquoise waters.
More adventurous cruises visit the eastern coast of Central America, including Belize City in Belize, which offers renowned snorkeling and diving along its 185-mile long stretch of barrier reef. Roatan, the largest of Honduras' lush, mountainous Bay Islands, is ringed with tropical fish-filled reefs ideal for snorkeling and diving. Roatan is also home of the Institute for Marine Sciences where the public is invited to swim with dolphins in in the open ocean or lagoon.