Cruises
Northern Europe: A Quick Guide for Cruisers
A quick-guide for the sites and activities of Northern Europe and its seaports.
Cruising Northern Europe's Baltic Sea and Norway's fjords reveals a world of natural splendor and multi-layered history. Bicycle and pedestrian-friendly seaside cities are home to stately museums and regal palaces, although there's a thoroughly modern and democratic atmosphere: you might even see a king or queen cycling to the royal office.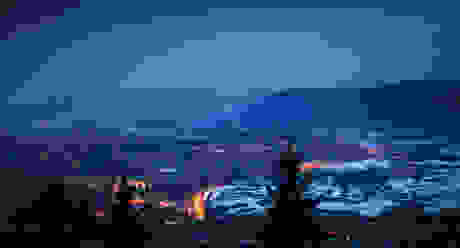 "Wonderful, wonderful Copenhagen," as Danny Kaye declared in his movie role as children's author Hans Christian Andersen, doesn't disappoint. Denmark's vibrant capital offers much more than its famous attractions: Tivoli Gardens, the 100-year old amusement park, and the Andersen-inspired Little Mermaid statue. Don't miss seeing the changing of the guard at Amalienborg Palace.
Germany's main port, Hamburg, is an enchanting city on the banks of the River Elbe which splinters into canals that wind along streets lined with charming residences. At the center is Alster Lake with lovely paths ideal for a peaceful meander.
Sweden's capital city of Stockholm is best observed initially from the distinctive City Hall tower overlooking Gamla Stan, the medieval city center, worth visiting for its Gothic architecture, boutiques and cafes. Fascinating maritime history is on display at the Vasa Museum, including a 17th century warship raised from the depths and carefully restored.
Saint Petersburg, formerly Leningrad and before that Petrograd, was established by Peter the Great in 1703 to serve as Russia's "Window on Europe" and imperial capital. The city, which lies in the delta of the Neva River, is home to treasure-filled Hermitage, the world's largest art museum.
The heart of Helsinki is seaside Market Square where just about anything edible or wearable can be found, often with that high-quality Finnish touch. The Rock Church – Temppeliaukio - built completely underground, is notable not only for its architecture, but for awe-inspiring musical concerts. The Suomenlinna Maritime Fortress is an impressive example of military architecture as well as a lovely picnic spot.
Gdansk, with its strategic Baltic location, witnessed Poland's turbulent history from the Teutonic Knights to Lech Walesa. The first shots of World War II were fired here when Hitler invaded. Despite wartime destruction, fine medieval buildings of wondrous design still stand along the Royal Road.
The Old Town of Tallinn, capital of Estonia, is an almost perfectly-preserved medieval center with peak-roofed buildings that line quaint narrow lanes and squares. For stunning views head to Toompea Hill or climb the tower at St. Olav's Church. Tallinn also is known as a lively party town, especially since Estonia's independence in 1991.
Norway's clean, modern capital of Oslo, lies on a fjord surrounded by dense forests. The city is home to several maritime museums that befit an ancient seafaring people. Among vessels on display are Viking ships, the Kon-Tiki raft and Amundsen's Gjoa, the first ship to complete the Northern Passage. Norway's artistic contributions are showcased in several museums, including the Munch Museum featuring works by Edvard ("The Scream") Munch.
A cruise along Norway's spectacular western coast, with stops at Bergen and Trondheim and sailings into the fjords with their sheer cliffs, green forests and snowy peaks, will evoke symphonies of Grieg, all enhanced by nature's theatrical displays, the Midnight Sun and Northern Lights.