GE Profile PDF820SGJBB
GE Profile PDF820SGJBB
$899.00 MSRP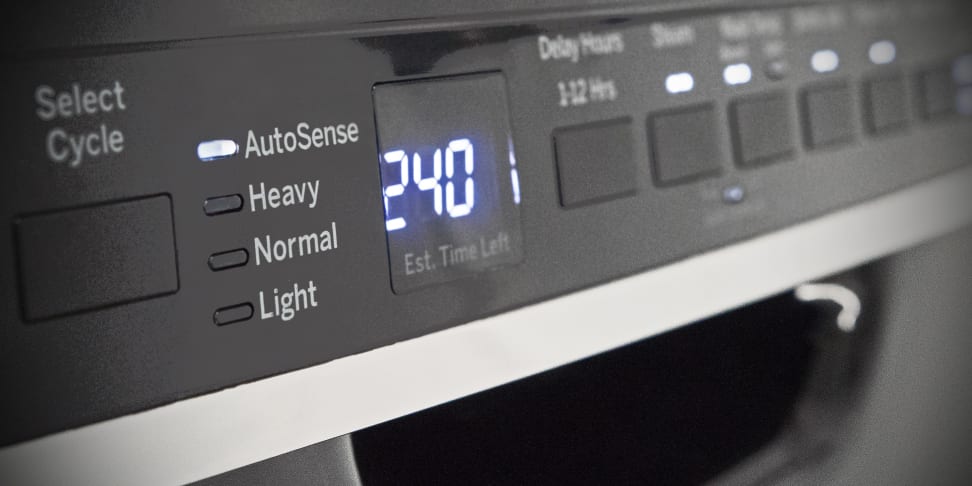 Credit: Reviewed.com / Matthew Zahnzinger
Read Full Review
Full Review
The GE Profile PDF820S series dishwasher (MSRP $899-999) serves as a mid-range option for folks that really want GE appliances in their kitchen. At about $800—or $900 for stainless—you get a satisfying user experience without breaking the bank.
It features sturdy racks with adjustable tines, an intuitive user interface, relatively versatile feature set, and—like other Profile models—GE's new Deep Clean silverware jets.
However, in terms of raw cleaning power, we were underwhelmed.
What's Your Take?