It's roomier than many average-sized chest freezers, and—unlike some other uprights—buying it won't empty your wallet. Not only that, it only takes up about half as much floor space as a comparably sized chest freezer, and numerous shelves help keep your food organized and accessible.
Design & Features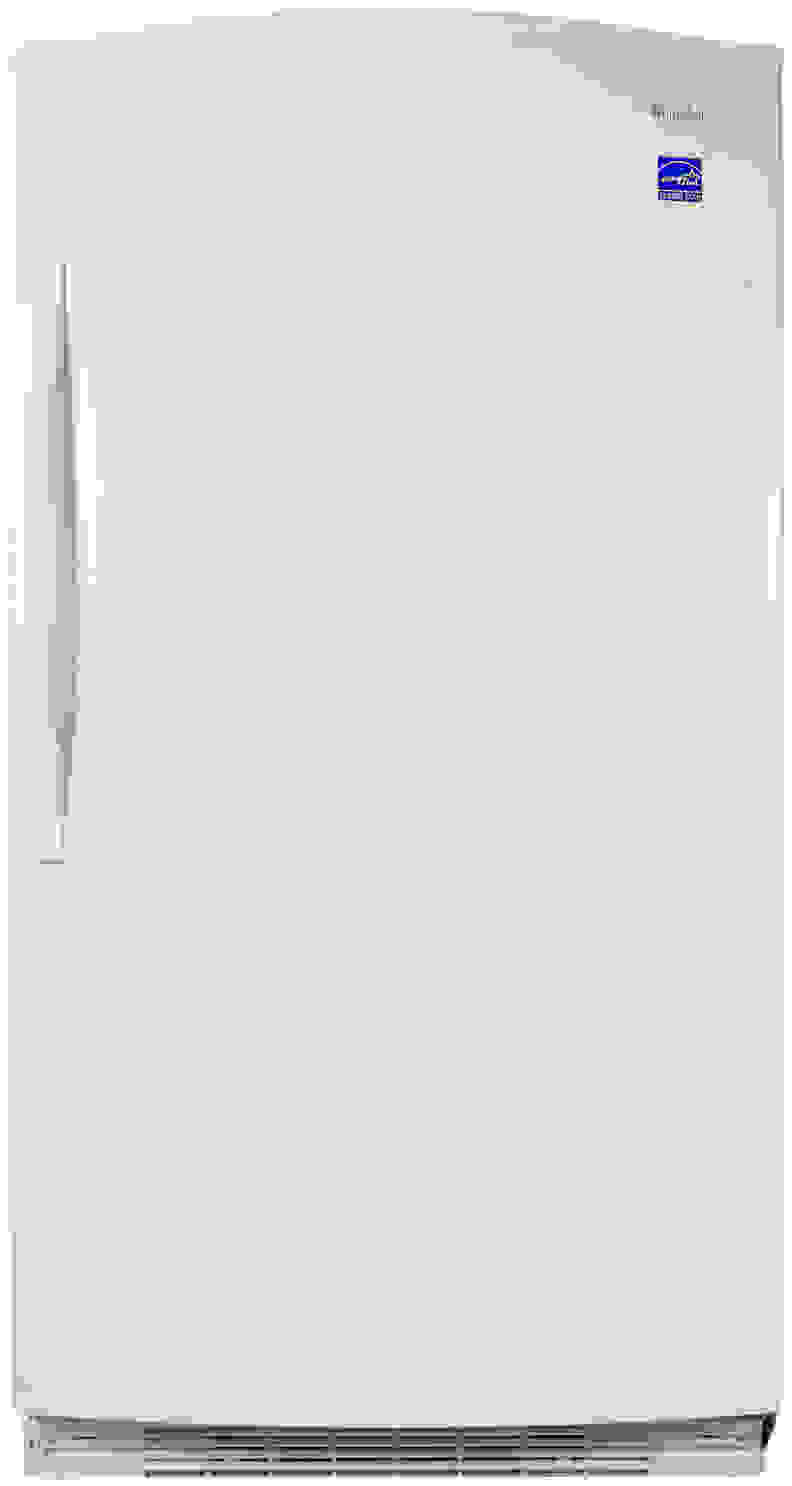 A dimensional upgrade
The EV200 is identical in almost every way to its smaller counterpart, the EV160NZTQ… except, of course, that it's bigger in every direction.
The white-textured finish, lack of a door lock, and interior light are all the same. They've even got the same layout, with wire shelves in the main section and a "gated" area on the bottom for storing large, bulky items.
The biggest differences—there are really only two—include the number of shelves and where you can put them. Whirlpool's EV200 gets an extra shelf in both the main section and on the door, bringing the total to 11 compared to the EV160's nine.
What's more, the main section in the EV200 lets you customize the shelf heights. You don't get that option in the smaller model, or in most upright freezers for that matter.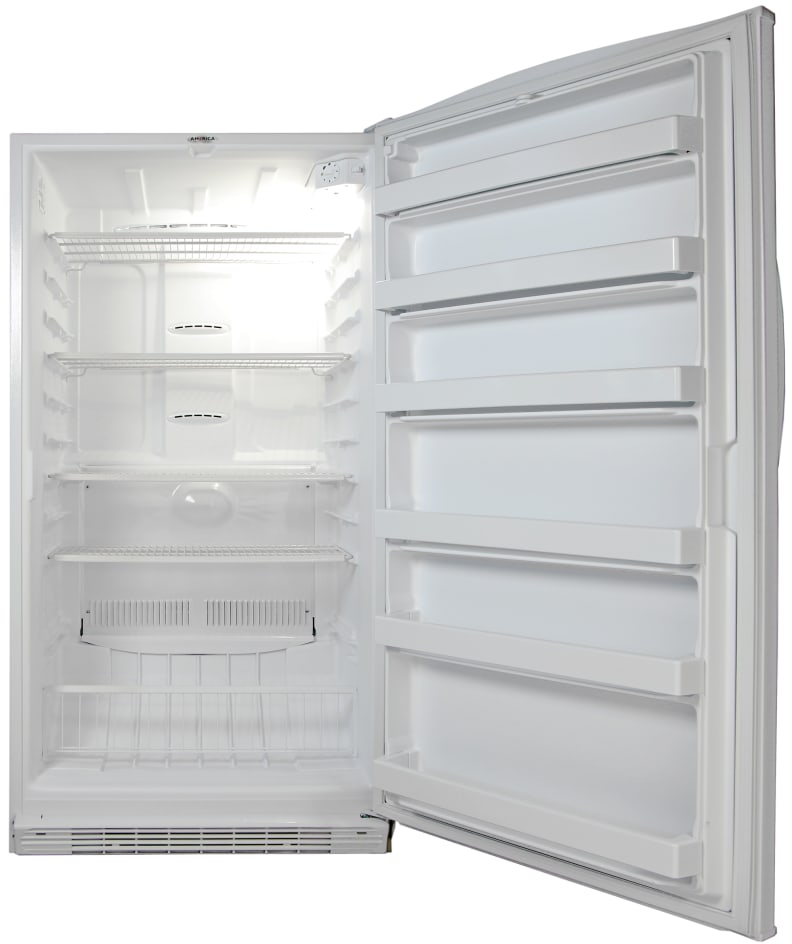 ×
Design
Usability
Lots of room, but very accessible

One of the biggest complaints regarding chest freezers pertains to how difficult it can be to get at the frozen food inside. Interior shelves found in uprights make it easier to find food, but come at the cost of reduced storage. The layout of the EV200 solves both problems.
Frozen meat and fish should always be easy to reach due to the large number of shelves, while the increased size of the freezer means it can still hold as much as the more open chest freezer models.
Features cover all the basics, and then some. The controls use the same 1-6 scale as the EV160 (with the 1 and 6 represented by small and larger snowflakes, respectively). There's also an igloo symbol that represents a fast freeze, useful when you need to chill a large quantity of food quickly. Like the 160, it's also frost-free.
Performance
Could be cooler
The increase in size over the EV160 came with a small reduction in performance. Yes, temperatures are still consistent over time, and room-temperature food freezes quite quickly.

Unfortunately, we measured average temperatures of 1.2ºF, which are not quite as cold as they should be. There was also a slightly wider temperature gap between different points in the freezer. Fluctuations in temperature over time is what causes freezer burn.
Simply turning down the thermostat can combat these few failings, however. We had it set to 4 for our tests, so we'd recommend turning it down to 5 or 6. It might cost you a little more in energy, but it'll let you store your frozen food for longer.
For in-depth performance information, please visit the Science Page
A Big Chill
More storage for tighter quarters
With tons of space and the added bonus of a user-friendly experience, Whirlpool's EV200NZBQ is a great deal for folks who need storage but lack floor space.
The drawbacks include minor temperature fluctuations over time and a high price tag. It's more expensive than most chest freezers, and even on sale it will cost at least $700. But if you need to freeze in a smaller footprint, it's worth checking out.
Compared to its smaller iteration, the Whirlpool EV200NZBQ (MSRP $829) suffered from a slightly warmer average temperature. Fortunately, you can turn down the thermostat to keep temps below 0ºF.
Temperature Performance
Steady over time, but make sure to turn it down
The EV200 did a fine job when it came to staying cold. We measure an average fluctuation over time of just ±0.9ºF—minimal changes that will help prevent the build up of freezer burn.
Unfortunately, the actual average temperature came in at 1.2ºF. When you want things no warmer than 0ºF, that's not quite cold enough. What's more, the average deviation between any two given shelves was 1.9ºF, a somewhat larger gap compared to the smaller model.

Fortunately, the first problem is easy to fix and the second one won't be as much of a concern once temperatures are cold enough. We had the thermostat set to 4; if you turn it down to 5 or 6 (the large snowflake), it should get cold enough.
Freezing & Thawing
Not as retentive as we'd like
Freezing times in the EV200 were quite speedy. Room-temperature food cooled to 32ºF in just one hour and 22 minutes, which is faster than average. It took almost two days, however—44.97 hours, to be precise—to get down to 0ºF, which is not ideal.
Most products we test, be they freezers or fridges, can retain cold air for up to 36 hours without thawing. That wasn't quite true for this model. After 36 hours, internal temperatures had warmed to 37ºF, enough for some food—but not all—to spoil. If you live in an area prone to power outages, be sure to keep an eye on your frozen foods.
Storage Space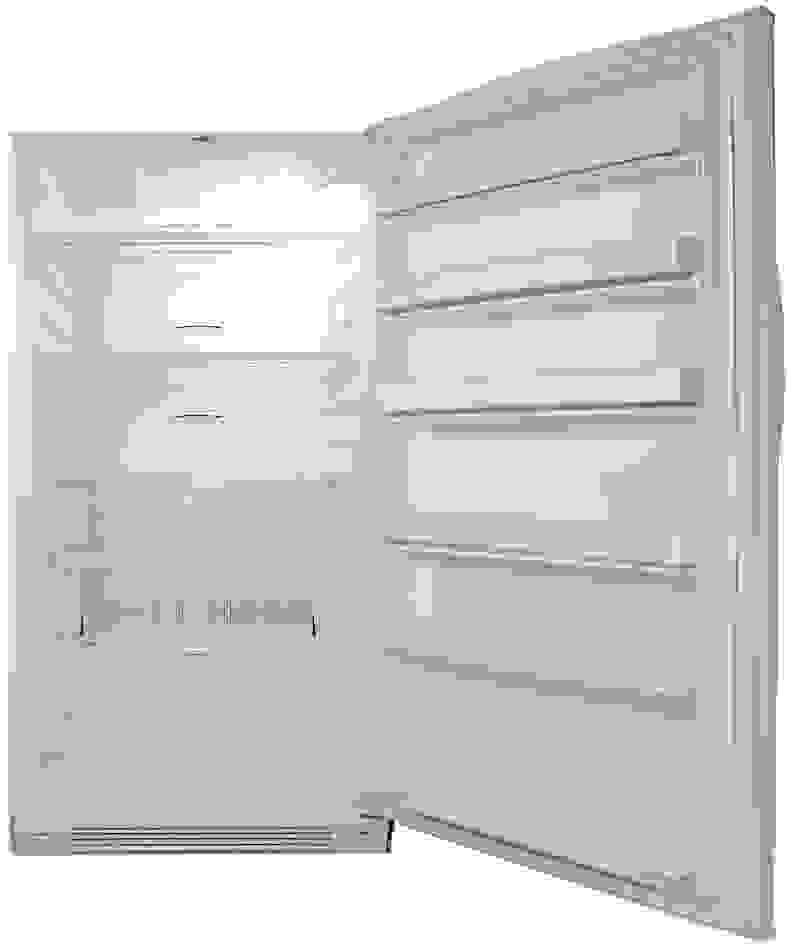 More shelves, more storage
With an advertised 20.1 cubic feet of storage, the EV200 is one of the larger uprights we've tested. After taking into account the space taken up by all 11 of the different shelving areas, we found that this freezer can actually accommodate up to about 16.06 cubic feet worth of groceries.
That may seem like a big drop, especially compared to the open compartments of chest freezers, but think about this: If you have a 20 cubic foot chest freezer with no shelves, are you ever really going to use up what's lying at the bottom of the pile?
Meet the tester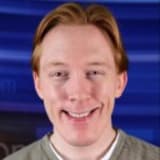 Matthew Zahnzinger
Logistics Manager & Staff Writer
@ReviewedHome
Matthew is a native of Brockton, MA and a graduate of Northeastern, where he earned a degree in English and Theatre. He has also studied at the Gaiety School of Acting in Dublin and spends most of his free time pursuing a performance career in the greater Boston area.
Checking our work.
Our team is here for one purpose: to help you buy the best stuff and love what you own. Our writers, editors, and lab technicians obsess over the products we cover to make sure you're confident and satisfied. Have a different opinion about something we recommend? Email us and we'll compare notes.
Shoot us an email