Freezers
Study Suggests Frozen Food Is Healthier Than You Think
But it's still no replacement for a home-cooked meal.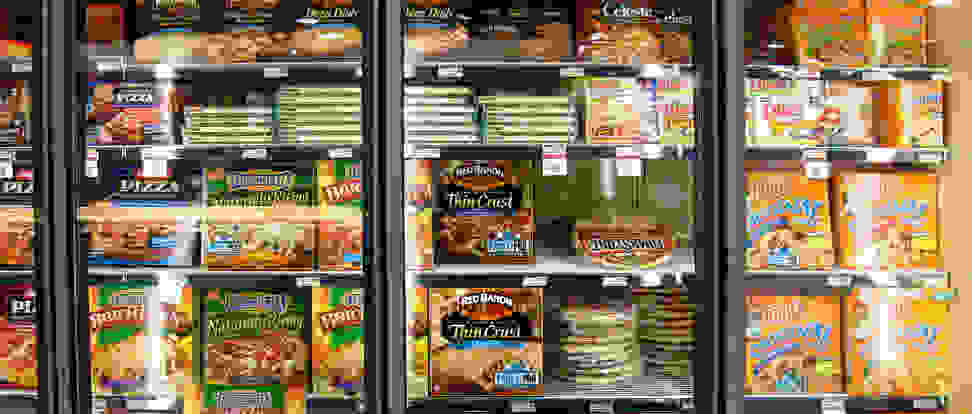 Credit:
On a late night when you don't have the time or motivation to prepare dinner, you're probably more likely to hit up Wendy's on your way home than reach for the Lean Cuisine lurking in your freezer. It's okay, you can admit it.
And as it turns out, you're not alone: According to a poll of UK consumers, most adults (and especially young adults) view frozen food as unhealthy and unappetizing, and only consume it as a last resort.
-->
However, a study recently published in the Journal of the Academy of Nutrition and Dietetics has shown that prepackaged frozen meals consistently contain fewer calories, less fat, and more nutrients than fast food.
The study found that those who eat frozen meals consume an average of 253 fewer calories and 2.6 less grams of saturated fat per day than fast food eaters. While neither option is as healthy as eating freshly cooked meals, it's still useful information for people who find themselves forced to decide between the two quickest options.
Although the study was peer-reviewed, it's worth noting that it was supported by Nestlé USA (makers of Hot Pockets and Stouffer's frozen meals). The lead author on the paper is Dr. Victor Fulgoni of Nutrition Impact, a consulting firm that helps food & beverage companies "develop and communicate aggressive, science-based claims about their products and services."
It will likely take more than raw data and aggressive marketing to get consumers on board this gravy train.
This doesn't discredit the results of the study outright, but it's important to understand that Nestlé and ConAgra (makers of Healthy Choice and Banquet frozen meals) just so happen to be making a renewed effort to push frozen food as healthy, using words like "wellness" rather than "diet."
But while there's evidence that frozen meals shouldn't simply be dismissed as junk food, it will likely take more than raw data and aggressive marketing to get consumers on board this gravy train.
---
Via: Nature World News
Hero image: Flickr user "slice" (CC BY-NC-ND 2.0)
Up next
Get Reviewed email alerts.
Sign up for our newsletter to get real advice from real experts.