Freezers
Hawaiian Takes the Cake for Least Healthy Airline Food
If your flight leaves you feeling queasy, don't blame the pilot.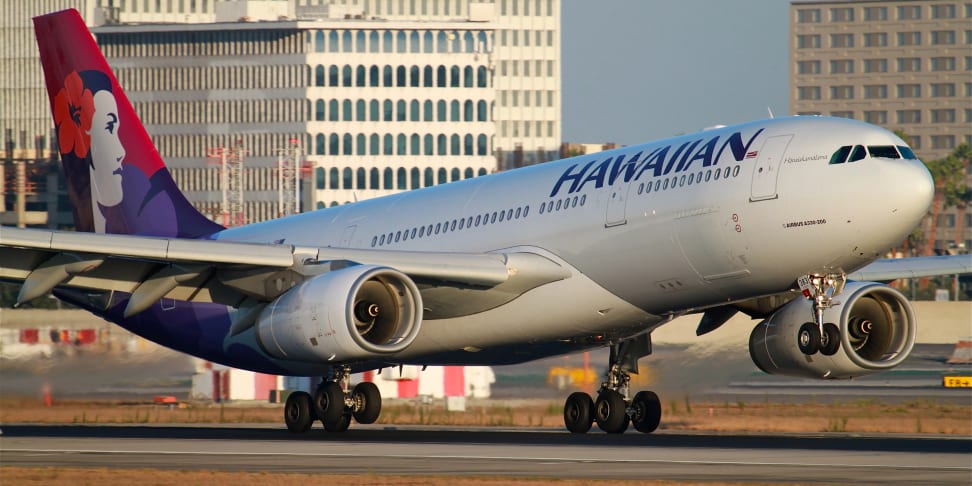 Credit:
Airline food has never enjoyed a reputation for great taste—or great nutritional value. In my experience, mid-flight meals usually taste like rubber doused in artificial flavoring and microwaved on high for nine hours, and they leave me feeling just as awful as that sounds.
Turns out, there might be a good reason for that. Charles Platkin, a public health expert at the City University of New York's School of Public Health, has been studying airline food for more than a decade. Each year he releases a ranking of the most- and least-healthy airline food in the U.S. Platkin also assesses airlines for their cooperation in providing nutritional information.
Topping this year's list is Virgin America, which seems to be a perennial favorite. It received high scores for both healthy food and transparent disclosure of nutritional information, all of which is available right on the company's website.
"The 'Shame on You' award goes to Frontier, but Spirit, American, US Airways and Hawaiian Airlines were not much better."
Delta took home the Most Improved award, having risen six places since last year's rankings to claim second place. It was tied with budget carrier JetBlue.
Platkin reserved special rebuke for the rest of the country's low-cost airlines, including Allegiant, Frontier, and Spirit. All three found themselves at the bottom of the rankings thanks to their limited, unhealthy offerings.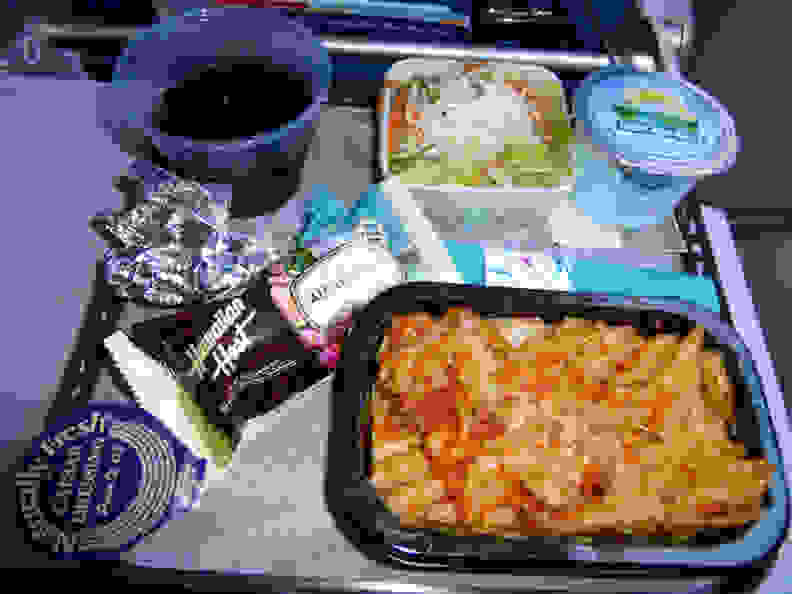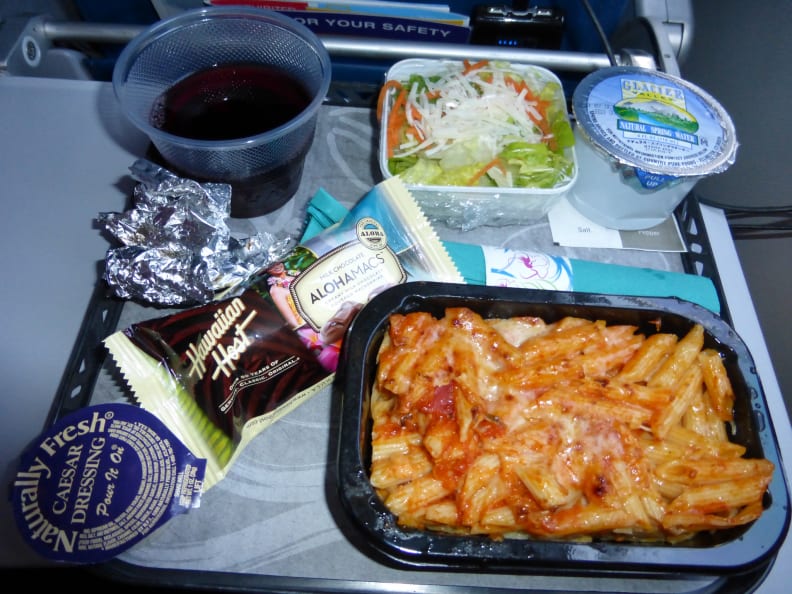 "The 'Shame on You' award goes to Frontier, but Spirit, American, US Airways and Hawaiian Airlines were not much better," Platkin explained in a press release. "Frontier's media relations department was abysmal in their behavior—actually shameful. They had to answer one question and that was too much for them."
Plotkin also called out Hawaiian Airlines—easily the worst of the bunch, by his reckoning—for offering complimentary meals with an average of 1,056 calories:
"The airline's motto is 'Bring Your Appetite.' It should also tell people to bring their stretch pants, because there are few healthy choices. The complimentary meals are a throwback to the days when all airlines had free calorie-laden food available to passengers. The problem is that research has shown that if you put food in front of people, they'll eat it."
In a statement provided to the LA Times, Hawaiian defended its dining choices by claiming it offers "a locally made selection of items for purchase that are popular for island visitors."
The company then added that passengers are free to bring their own food on flights, which is certainly true. I'm not really sure why I put up with airline food in the first place—healthy or not. Probably because it's complimentary.
---
The Complete Rankings
Virgin America (4.25)
Delta (3.75)
JetBlue (3.75)
Air Canada (3.5)
Alaska Airlines (3.5)
United Airlines (3.25)
American Airlines (2.75)
US Airways (2.75)
Southwest Airlines (2)
Allegiant Air (1.75)
Frontier Airlines (1.5)
Spirit Airlines (1)
Hawaiian Airlines (0.5)
Via: LA Times
Source: Diet Detective
Hero image: Flickr user "JBabinski380" (CC BY 2.0)