Freezers
Chill Out: This Ice Cream Is Made With Liquid Nitrogen
New parlors make ice cream on demand, just like magic.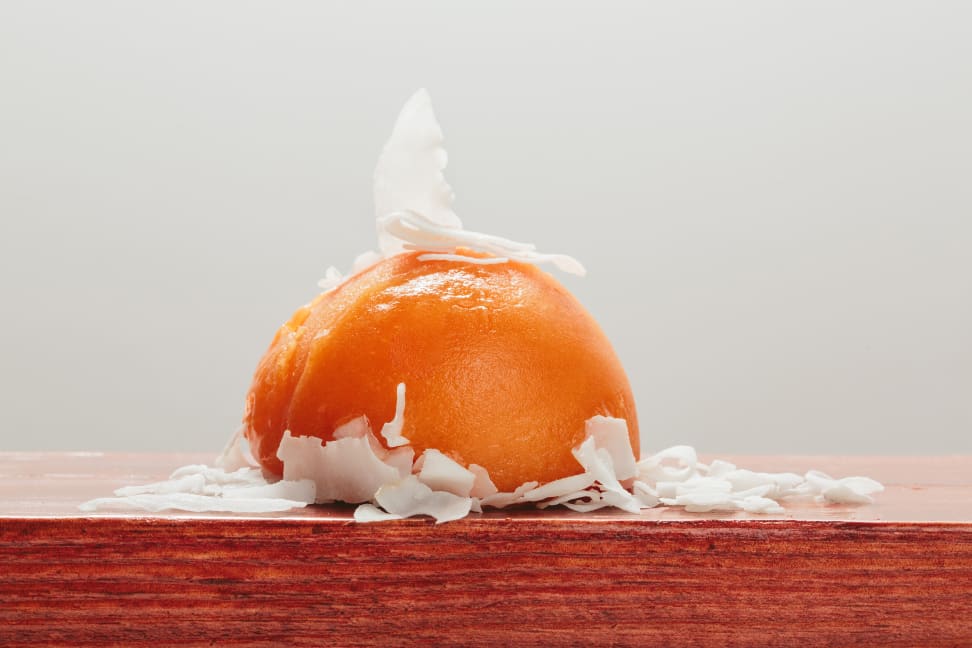 Credit: Spun
In the heat of summer, nothing satisfies quite like ice cream. It's been a summertime staple for centuries, but now there's a new type of frozen treat that's popping up across the country: ice cream made with liquid nitrogen.
Yep, the stuff of high school science experiments is powering a new breed of ice cream shops that make ice cream right in front of your eyes, in a matter of minutes. In fact, there's already a chain called Sub Zero Ice Cream and Yogurt making liquid nitrogen ice cream in stores scattered across the country.
We first came across the stuff back in March at the South By Southwest festival in Austin, Texas. GE's Barbecue Research Center played host to the soon-to-open Spun ice cream shop, which made smoky, barbecue-themed ice cream with lots of visual panache.
We got the chance to talk with Ashley Cheng, one half of the sibling duo behind Spun, via email. She told us that while the concept seems new, liquid nitrogen ice cream has actually been around for over a century.
"The first person ever to make ice cream using liquid nitrogen was a British woman named Agnes Bertha Marshall, in 1894," said Cheng. And it turns out there are added benefits to using liquid nitrogen other than the "wow" factor.
Cheng said that liquid nitrogen and small-batch ordering allows Spun to use fresh, natural ingredients with "no need for preservatives, emulsifiers, or stabilizers." Since the ice cream freezes so quickly, it contains smaller ice crystals, which yield a much creamier final product.
"If you've never seen ice cream made with liquid nitrogen in person, it's like magic. A smoky cloud of sweet magic."
To make the ice cream in their upcoming retail space, Ashley and her sister Christina (a pastry chef) had to retrofit four restaurant-grade stand mixers with custom liquid nitrogen dispensers. To actually make their sweet treats, they combine one part ice cream base and two to four parts liquid nitrogen.
That probably sounds like a lot of liquid nitrogen, but Cheng reassured us that it's actually quite cost-effective. And the results? Well, they speak for themselves.
"If you've never seen ice cream made with liquid nitrogen in person, it's like magic," said Cheng. "A smoky cloud of sweet magic."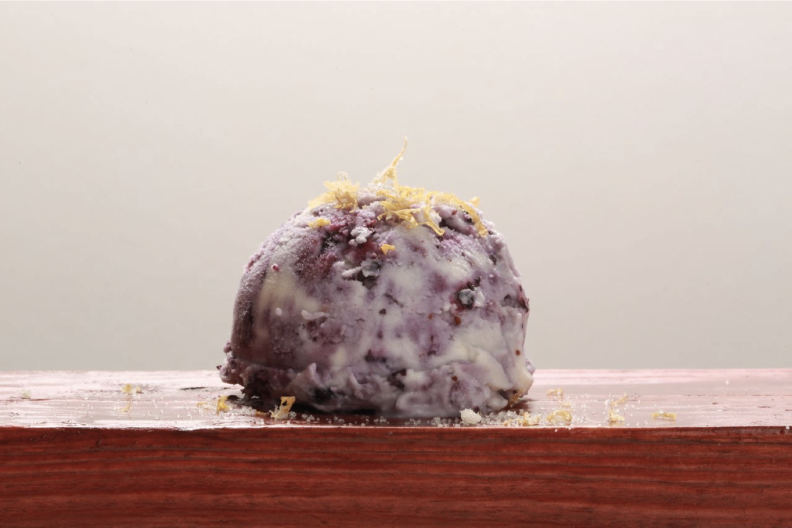 When Spun finally opens its doors this September, the Cheng sisters plan to offer four flavors—dark chocolate, vanilla bean, browned butter, and coconut mint. There will also be an array of toppings, including things like citrus confetti and chili pequin caramel popcorn.
"With my sister's expertise in pastry, we're going to have a lot of fun with the toppings," said Cheng.
Spun will be located on Austin's East Side at 1912 East 7th Street. But even if you don't live in ATX, you can still get in on the fun.
You can either search for a local Sub Zero shop or find one of a growing number of independent liquid nitrogen ice cream parlors across the country. From 'Wiches of Boston to Ice Cream Lab in southern California, you're bound to find high-tech ice cream in a place near you.
Related Video