Freezers
Way Cool! This Ice Cream Changes Color When You Lick
Licking is believing.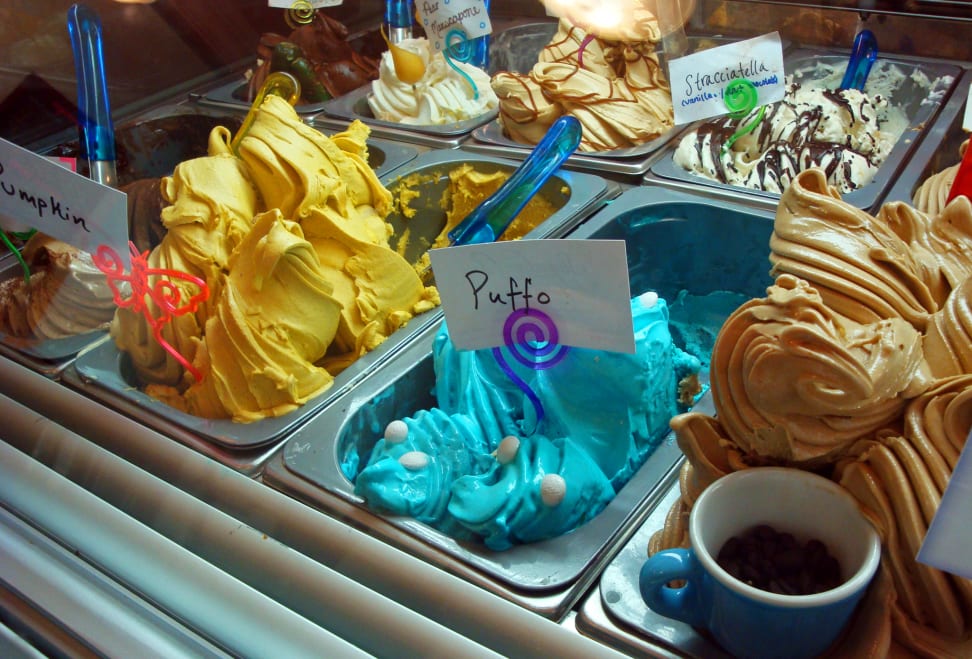 Credit:
Walk into any ice cream parlor and you can probably pick out your favorite flavors by their distinctive colors. The deep black-brown of Belgian chocolate, the burgundy red of raspberry, the green of pistachio, and the wild swirl of rainbow sherbet. Now one Spanish scientist has turned that law of desserts on its head by doing the unimaginable: creating color-changing ice cream.
The genius behind this icy confection is physicist and electrical engineer turned ice cream maker Manuel Linares.
Linares calls his frozen treat Xamaleón. The ice cream's color-changing properties are patent pending, and Linares is keeping them a secret for now. But we do know that the ice cream starts out blue and only begins to change color after it has been sprayed with something Linares calls a "love elixir." (And, yes, some reports do allege that it has aphrodisiac qualities.)
After being sprayed with Linares' potion, the ice cream turns a deep purple color over the course of 10 to 15 seconds. It then further changes color when you lick it.
The story comes from Linares' local news site, Diari de Girona. A follow-up piece from Sploid adds that this ice cream genius is working on other types of color-changing treats, such as one that changes from white to pink and another that changes color under the ultraviolet lights of nightclubs.
Unfortunately, for now the only place to get this magical ice cream is at IceXperience, Linares' ice cream shop in Girona, Spain. Now we just need Dominique Ansel to create something similar here in the States. He invented the cronut—how hard could ice cream be?
---
Via: Pocket-lint
Source: Diari de Girona
Hero image: Flickr user "bunchofpants" (CC BY-NC-SA 2.0)