Headphones
Bowers & Wilkins P5 Wireless Headphones Review
Bowers & Wilkins is bringing style and wireless convenience to your everyday life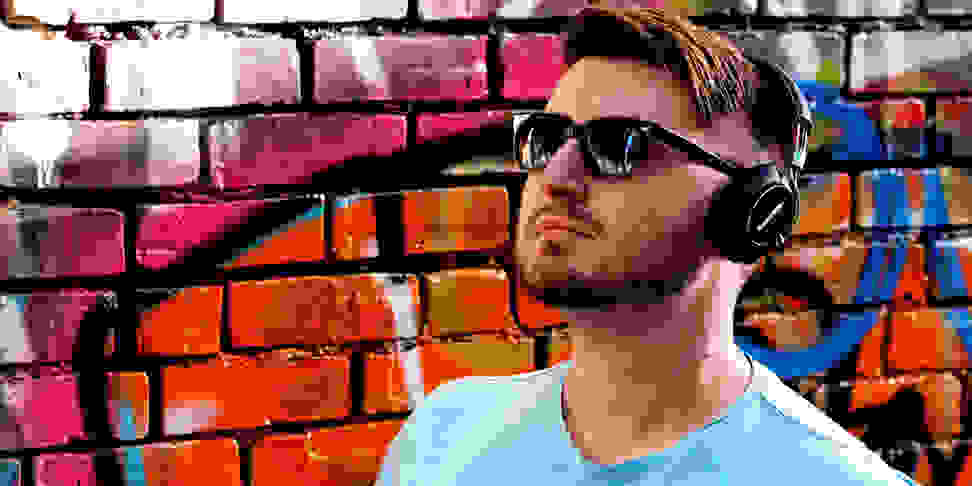 Credit:
The Bowers & Wilkins P5 Wireless (MSRP: $399.99) match stylish looks with impressive performance. HATS, our robotic testing rig, measured a frequency response that mimics an equal-loudness contour (without the significant bass boost), an imperceptible amount of distortion (unless you go wireless), and only a minimal amount of passive isolation (thanks to the on-ear design). Scroll down to take a closer look at the charts and data we came up with during testing.
Finding a quality pair of wireless headphones is not an easy task. You have to be willing to spend a premium for them and finding a pair that looks good, sounds great, and has decent battery life is a real challenge. Thankfully, some manufacturers only needed to tweak a winning formula to deliver exactly that.
The Bowers & Wilkins P5 Wireless (MSRP: $399.99) look nearly identical to the wired P5 Series 2 headphones, but is now packing Bluetooth aptX tech for high-end wireless audio. Not only do they sound amazing—both wired and wirelessly—but they have the same premium design that we were such big fans of before.
The only hangup? They're very pricey, especially when sub-$100 models like the JLab Audio Omni Wireless perform nearly as well—even if they don't look quite as nice. Otherwise, if you're willing to put down the cash, these high-quality on-ears are certain to please.
Design
Slim and sleek with a high-end touch
While sound quality reigns supreme, there's no denying the power of a good-looking pair of cans. With soft leather and shining metal, the Bowers & Wilkins P5 Wireless are as much fashion statement as anything. The design isn't breaking any new ground compared to the standard P5 Series 2 headphones, but as the saying goes, "If it ain't broke, don't fix it."
Like a lot of other B&W headphones, the P5 Wireless feature a removable audio cable that has a connection cleverly hidden behind the left ear pad. Each cup is attached via magnets and can be easily removed if you need replacement pads or to attach the audio cable.
The right earcup has buttons for volume as well as playing/pausing your music and answering calls. They're a little small and it's hard to distinguish between them, but they're responsible. The only issue? They only function when you're using Bluetooth, so when you're wired up you'll have to control your music from the source.
While in-line controls on the audio cable would have been the easiest choice, other companies have even used more creative solutions. We loved the touch controls on the Sony MDR-1ABTs, which were simple to use and provided a luxury touch to the high-end cans.
Frequency Response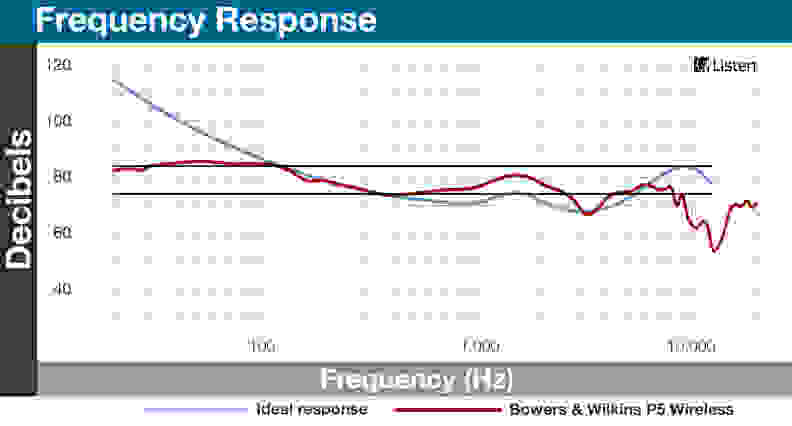 Sound
From rock to pop, the P5 Wireless handles it all with grace.
Bottom line? The P5 Wireless sound great no matter what music genre you prefer. I spent the first day psyching myself up for this review by listening to the greatest hits of one Ludwig van Beethoven before transitioning to something a bit more modern with Kanye West's new album The Life of Pablo. An odd transition? Sure. But, it let me experience the full range of what the P5 Wireless has to offer and I wasn't disappointed.
Unlike other headphones, like the JLab Audio Omni Wireless, the P5 Wireless don't put a ton of emphasis on bass. Instead of higher notes being overwhelmed, you can expect a lot more clarity and you should even be able to pick out a few details in your favorite songs you might not have noticed before. I listened to "Leave A Trace" by CHVRCHES and I was really able to enjoy a solid amount of weighty bass that didn't overpower the bright vocals.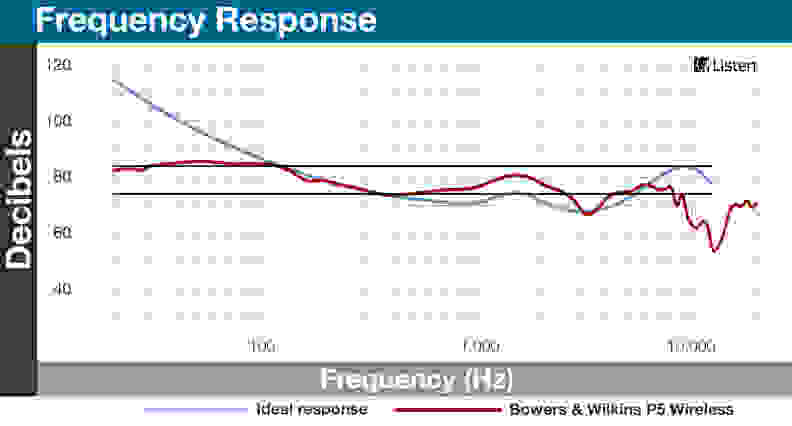 A suprisingly clear and impressive wireless performance.
If you're like most folks and are simply sick of cords, then there's a lot to love here. The P5 Wireless use Bluetooth to receive audio, but benefits from the inclusion of the aptX codec. Using this codec, the P5 Wireless are able to deliver higher quality audio than standard Bluetooth, but only if the source is also using aptX. Unfortunately, there's no way to tell whether or not the codec is engaged.
I did a side-by-side comparison with aptX (using the Samsung Galaxy Note 5) and without (using the Apple iPhone 6s) and while there's a definitive improvement in clarity when it's being used, your music is still going to sound without it. Frankly, it's an excellent perk for those who are looking for higher quality audio, but it shouldn't make or break your experience.
The battery on the P5 Wireless is enough to keep you cable free for up to 17 hours. It's not the longest lasting battery we've seen on wireless cans, but that should be plenty to keep your outlet free for a few days at least before you need to recharge.
Blocking outside sound is not their strong suit.
Unfortunately, on-ear headphones aren't exactly suited for blocking ambient sound. Instead of encompassing your ears and creating an effective seal—like the AKG K553 Pros—headphones like the P5 Wireless rest gently on top and won't block a lot of ambient noise.
Time spent in the lab has shown that over-ears typically drop ambient sound by about 50% while in-ears can lower the relative volume by as much as 80%. The P5 Wireless on-ear was only able to lower the relative volume of ambient noise in the same range by about 25%, and that was at a far higher frequency than the others. During my time spent with them, I was able to work around this by getting a decent fit and playing my music fairly loud. Though you then run the risk of your music leaking out and disturbing your coworkers.
If you're looking for a more detailed look at the results from our time spent in the lab, head over to the Test Results page to check out more.
Distortion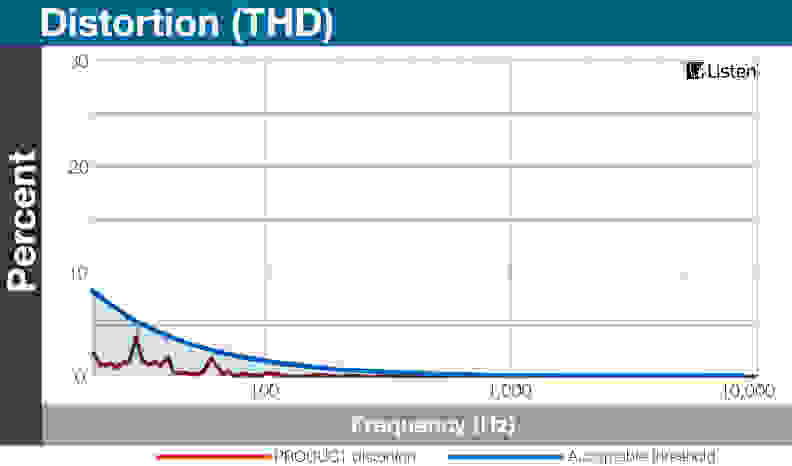 Verdict
Stylish and convenient, they're a clear winner in our books.
Wireless headphones are all the rage these days and with options that range from the $70 JLab Audio Omni Wireless to the $400 premium options like the P5 Wireless or the Sony MDR-1ABT, it can be hard to find the right fit for you. Luckily, Bowers & Wilkins kept a winning formula and adapted its already gorgeous P5 Series 2 with wireless capability—if you've got the scratch. Not only do they still have a killer sound to tackle most genres, but now you'll also get the added convenience of ditching that cumbersome cord.
But $400 is a lot of money to drop on headphones. If you are willing to sacrifice a bit in design and quality the JLab Omnis we mentioned above are less than 1/4th the price and nearly as good. The House of Marley Liberate Wireless are also a fine alternative, with aptX compatibility and sterling user reviews for well under $200.
All that being said, Bowers & Wilkins have won us over time and time again with seriously killer headphones. The P5 Wireless might not be the most affordable option out there, but they're certainly one of the best looking. If you're looking to go wireless, they're one pair of headphones you won't look back on.
Passive Isolation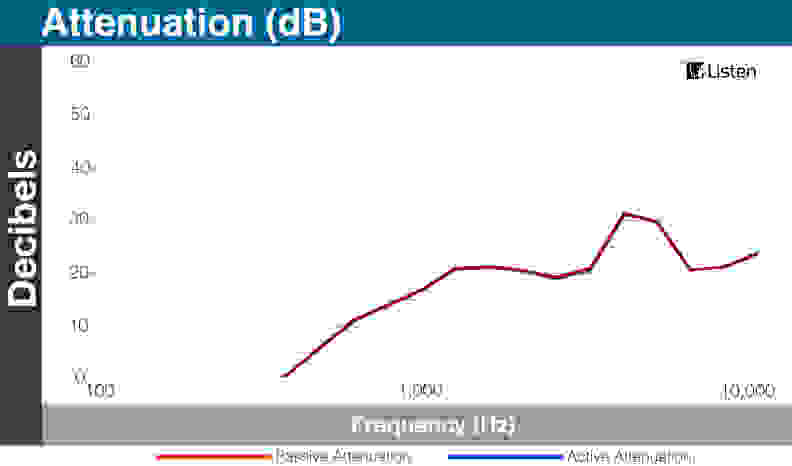 Tracking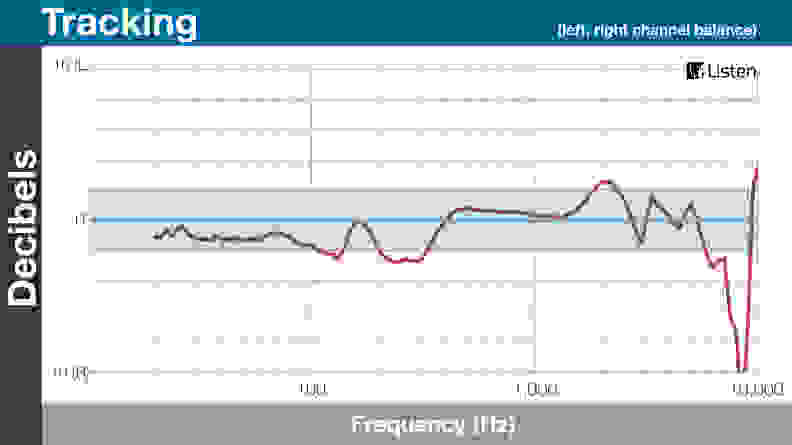 Up next
Get Reviewed email alerts.
Sign up for our newsletter to get real advice from real experts.