The Best Dish Towels of 2019
By Courtney Campbell, May 29, 2018, Updated January 02, 2019
From drying the dishes to wiping your hands, a dish towel is an essential for every oven handle. Although it's an easy purchase at bargain stores, if you want it to actually dry your dishes, you'll want to find a dish towel that's both soft and durable like our favorite, the Williams Sonoma All-Purpose Pantry Towel (available at Williams Sonoma for $19.95).
Most dish towels function the same, so it seems like you can't go wrong—but we've found significant differences among the seven of the best towels on the market that we tested. While style and color may be the initial factors in choosing a towel, there should be a lot more considered. For example, we found that some don't actually get your dishes very dry, or worse, leave behind a trail of fuzz on your dishes.
From the stylish to the more practical, here are the best dish towels on the market, in order:
Williams Sonoma All-Purpose Pantry Towel
Williams Sonoma Classic Striped Towels
Crate and Barrel Cuisine Stripe Grey Dish Towel
Utopia Towels Dish Cloth
Aunt Martha's Flour Sack Dish Towels
Real Simple Antimicrobial Bar Mop Kitchen Towel
Gryeer Bamboo and Microfiber Kitchen Towels
Updated January 02, 2019
Advertisement - Continue Reading Below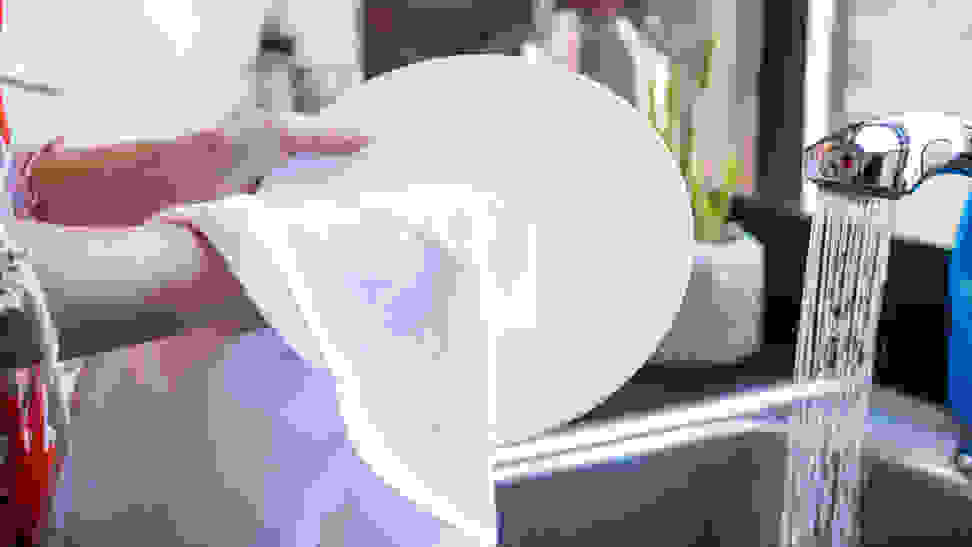 How We Tested
Who am I?
I'm Courtney Campbell, an e-commerce writer here at Reviewed, and I spend most days sifting through the best deals on the internet for the best products out there. But here's a fun fact: One of my favorite chores is washing the dishes—there's something undeniably soothing about the process of both washing and drying. Although I appreciate a stylish dish towel that matches my kitchen, I care more about how well they work than their aesthetics.
The testing process
After picking seven of the most popular dish towels on the market, I started testing the towels in ways that would mimic typical home use. First, I dried dishes. After running a wine glass, glass, cereal bowl, medium sauce pot, and vase under water, I dried each in the same order with each dish towel to determine how dry they could get the dishes, and how easy it was to use.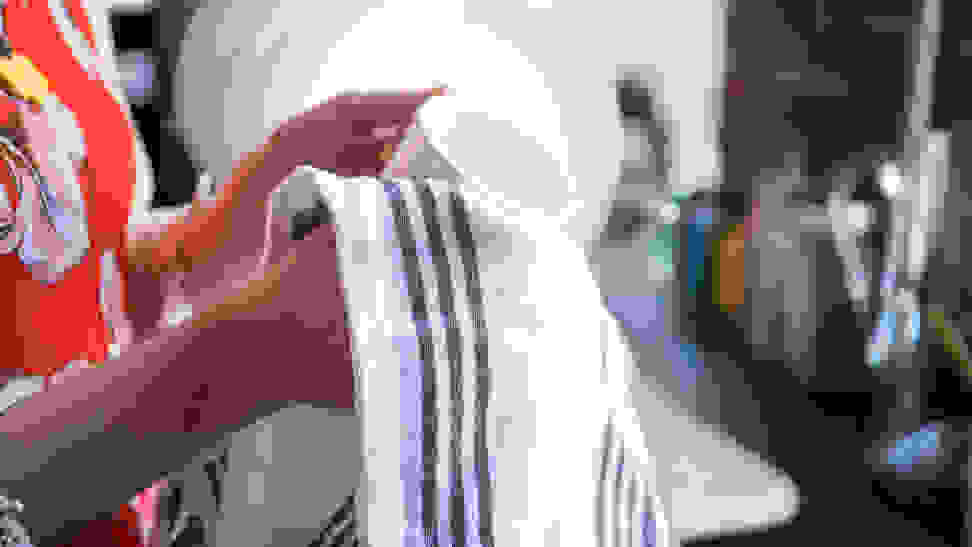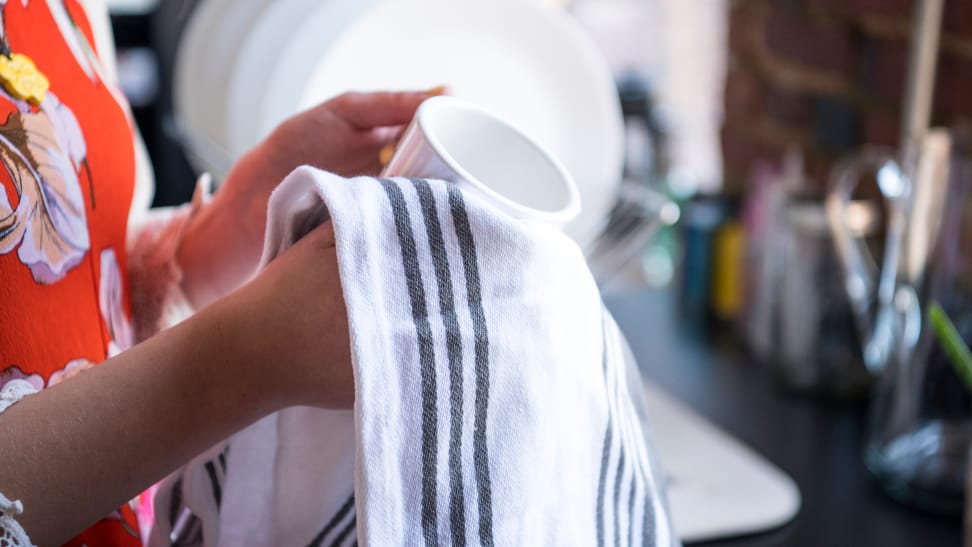 Next I tested the absorbency of each dish towel by weighing them when they were dry, after being completely submerged in water, and then again after the water was wrung out. They were then air dried for a fixed amount of time. Dish towels tend to get stinky over time, so we also checked its small after each wet dish towel was left in a Ziplock bag for 24 hours.
Finally I judged the aesthetics of each dish towel: how they looked, how comfortable they were, and if there was any wear and tear. I also considered whether the aesthetic would inhibit me from purchasing the towel.
---
Other Dish Towels We Tested
Advertisement - Continue Reading Below