The Best Earplugs for Sleeping of 2019
By Rena Behar, December 09, 2018, Updated March 02, 2019
We're going to be upfront with you: The perfect pair of earplugs doesn't exist. Everyone's ears are different, and you'll need a good fit to get maximum sound blockage—especially if you're looking to silence your partner's thunderous snoring without reaching for those bulky noise-canceling headphones). But all pairs aren't created equal, some don't block out all the noise, others don't fit well, so that's where we come in. Don't worry, you'll be sleeping in a blissfully squishy foam cave in no time.
For the absolute best sound blockage, our pick is the Hearos Xtreme (available at Amazon). These adorably plump earplugs thoroughly seal off your ears from outside noises without exerting too much pressure on the sides of your ear canals.
If you have smaller ears or find the Xtreme too intrusive, the 3M's E-A-Rsoft are almost as good at blocking sound and have a narrower fit.
If you'd prefer a pair that's a bit more versatile and eco-friendly, we'd recommend the Happy Ears Listen. These reusable earplugs don't block as much sound, but they'll keep things pleasantly muffled while also easily sliding into your bag.
Here are the earplugs we tested, in order of recommendation:
Hearos Xtreme
3M E-A-Rsoft
Flents Quiet Time
Mack's Slim Fit
Happy Ears Listen
Howard Leight Max1
Moldex Pura-fit
Mack's Ultra Soft
Mack's Pillow Soft
Liberty Duraplug
Howard Leight Laser Lite
Updated March 02, 2019
Advertisement - Continue Reading Below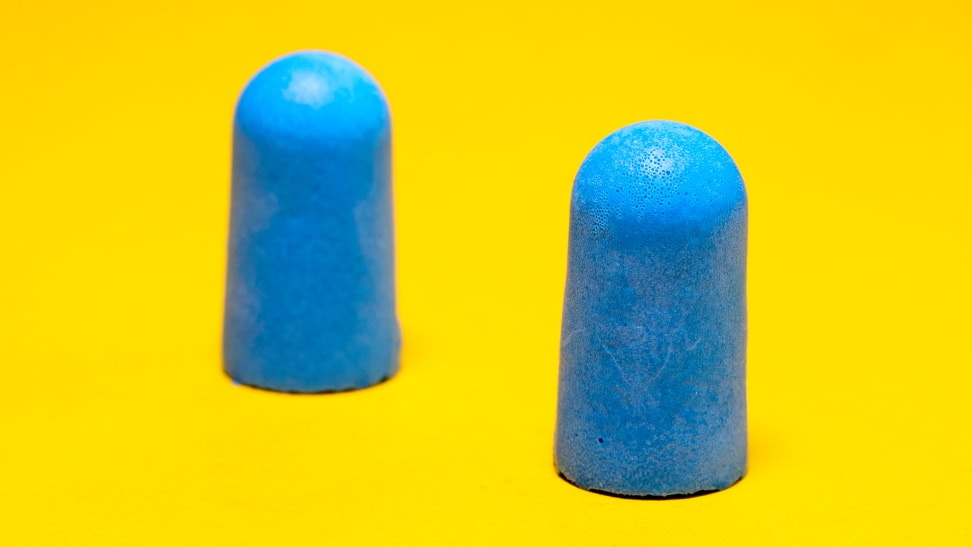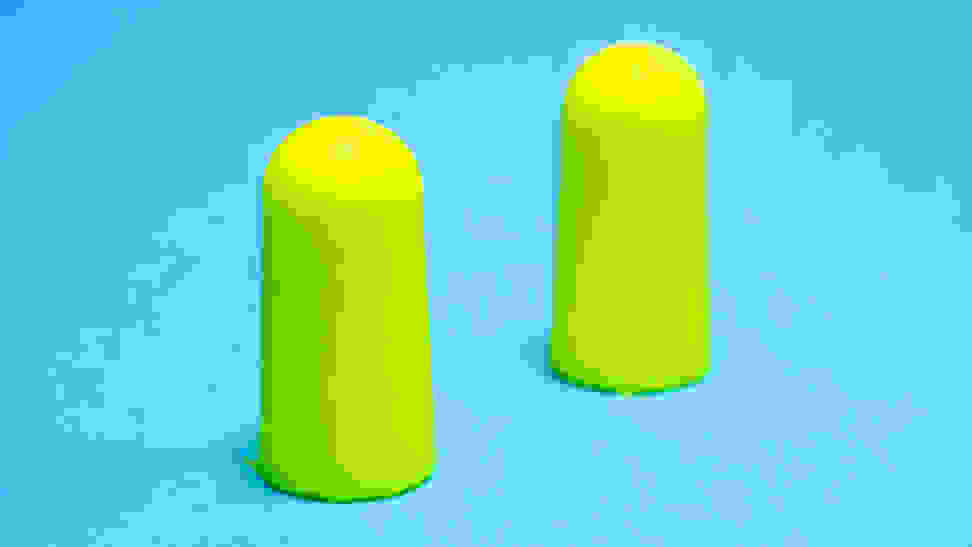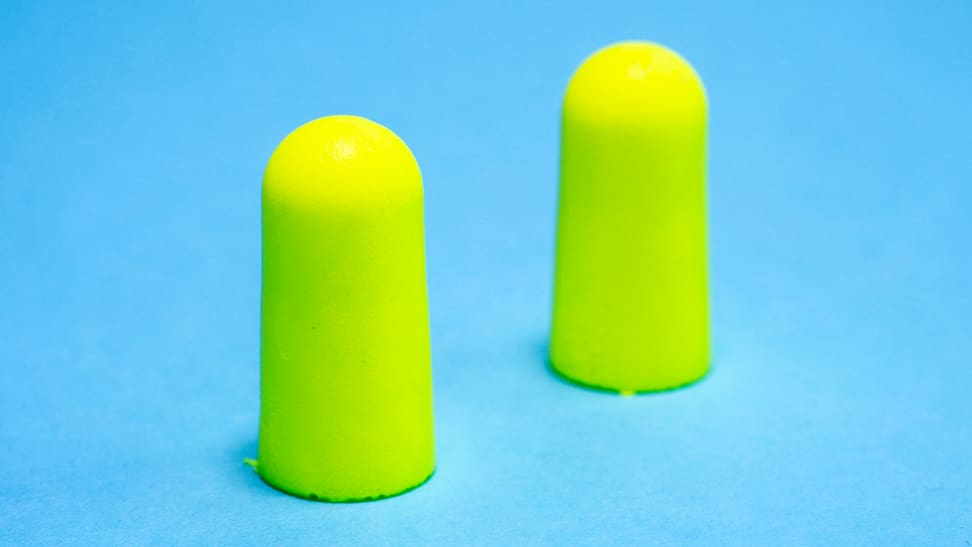 How We Tested
Who am I?
Hi, I'm Rena Behar. As a former researcher and editor at the Wirecutter and strong sleep aficionado, I take my product testing (and sleep comfort) very seriously. I've researched products ranging from printers to vibrators and know how to weed through reviews like nobody's business. I also live on a busy Brooklyn street, so I know how important it is to block out the nighttime noise.
The Tests
Each set of plugs was subject to a number of tests. We started in the lab, where we played pink noise—which sounds a lot like static but is designed to provide equal power across an entire frequency range—from a speaker next to our Head and Torso Simulator, equipped with each pair of earplugs one at a time. We used SoundCheck software to measure how much sound each set blocked.
For objective testing, I slept in each pair for one night, paying attention to comfort, ease of insertion, how well they stayed in, and how much sound was blocked. I also wore each pair in my apartment while trying to do work with Terminator 3 on in the background (it's astonishing how many earplugs can't stand up to Arnold's voice) and while walking around downtown Brooklyn, attempting to drown out construction, traffic, and after-school crowds. I also noted whether there was any difference in effectiveness with a new pair versus reusing a pair.
A number of Reviewed staffers also tried each pair for about 15 to 20 minutes, noting sound blockage and comfort levels, so we could evaluate which were better across a wider range of ears.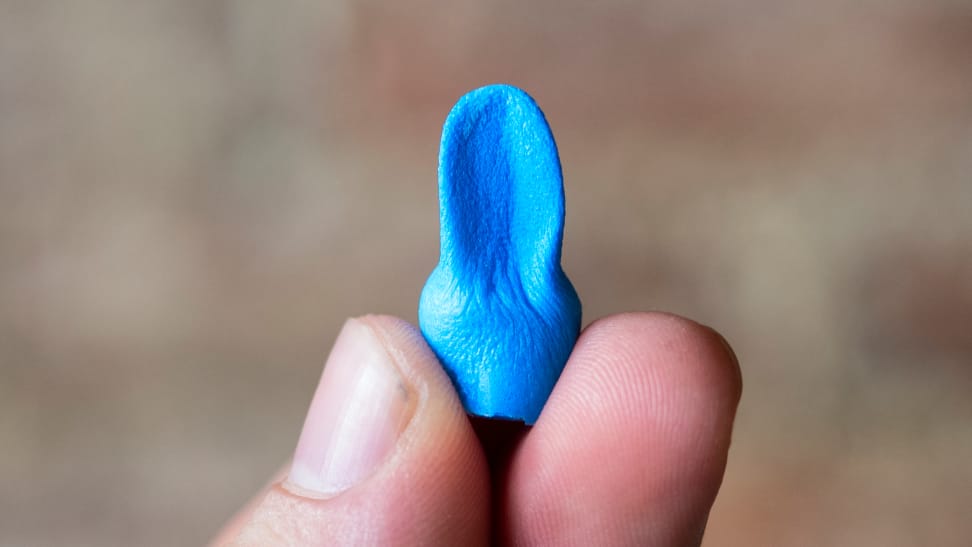 After I'd worn all of them, I blasted them with my window unit air conditioner on one side and a fan on the other to see how well they might hold up to the elements, given that some Amazon reviewers had complained about their plugs drying out in the box over time. We also rated the level of wear and tear each pair showed — would you be willing to reuse them? — along with portability and overall experience for the subjective factor.
What You Need To Know About Earplugs
If you want proper sound blockage, you need to make sure you're inserting the earplug correctly (all of the packages have instructions on how to do so) and that it fits your ear shape. If you try multiple times and still can't get a pair to work, you may need to try a different size (some come in small, medium and large options) or a different brand.
These earplugs were tested mainly for sleeping, not for band practice or loud bars. There are other types of earplugs designed to better maintain acoustic integrity if that's what you're after. Though it can't hurt to try these out about town if you're routinely exposed to high decibel levels, such as the ones you might find standing in a subway tunnel.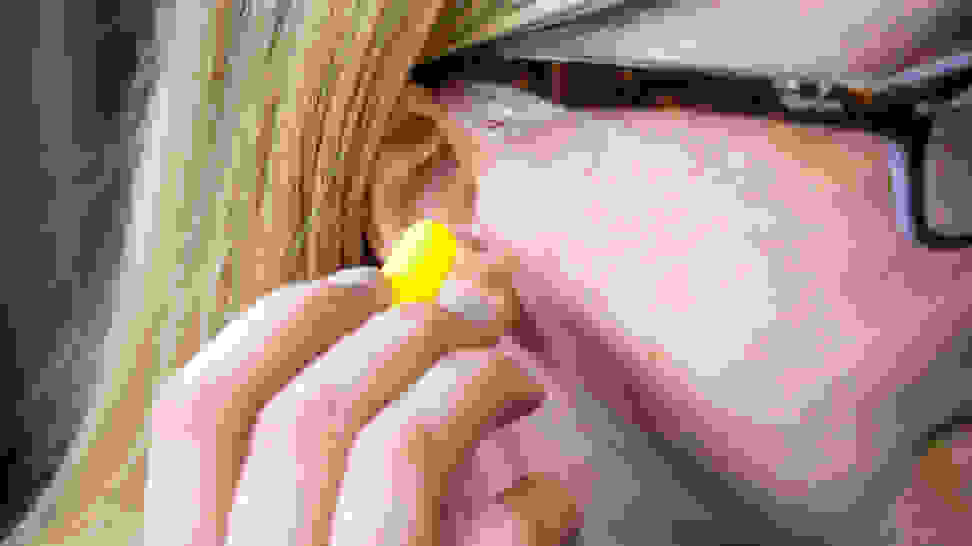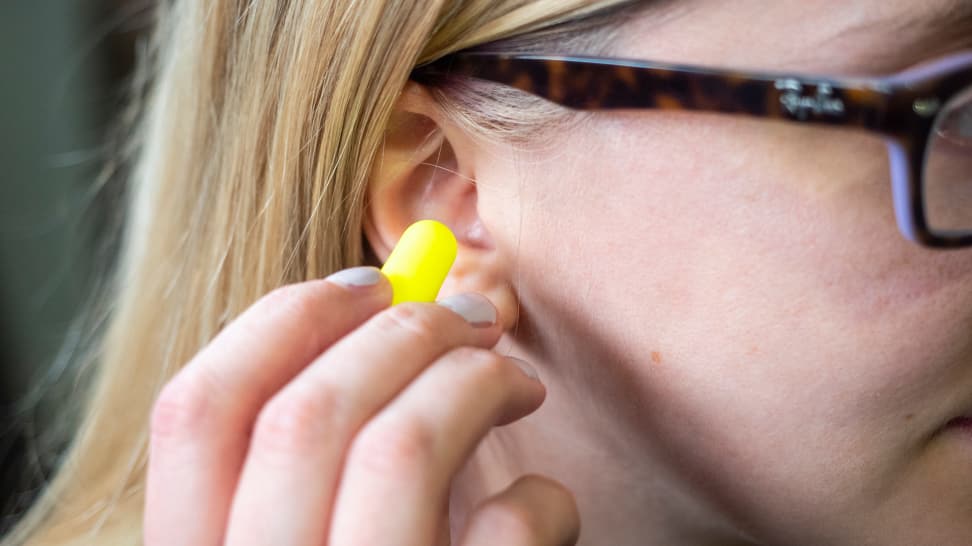 Regardless of how loud your noise situation is, if you find yourself needing to wear earplugs every night, you may just want to move instead. According to a physician-reviewed article at Healthline, wearing earplugs every night for a prolonged period of time might lead to a buildup of earwax getting pushed to the back of your ear, leading to potential temporary hearing loss or tinnitus. Bacteria can also build up on the earplugs, potentially causing ear infections. To minimize your risk factors, it's suggested that you don't use the same set for too long.
---
Other Earplugs We Tested
More Articles You Might Enjoy
Advertisement - Continue Reading Below