The Best Homebrewing Beer Kits of 2019
By Ben Keough, Updated July 05, 2019
It could be argued that brewing beer is one of America's great pastimes. George Washington famously scribbled a recipe in his field journal while serving in the Virginia militia, and hundreds of small breweries churned out a plethora of native styles before Prohibition paved the way for macrobrew domination. These days, however, craft beer is back and booming—and a dedicated collection of homebrewers are adding their own creations to the landscape of American beer.
If you want to try your hand at homebrew and don't have any local homebrew clubs to guide you down the right path, our favorite MoreBeer Deluxe Home Brewing Kit (available at MoreBeer for $129.99) includes everything you need but the beer bottles to brew a batch of beer, saving you from individually purchasing tools like a kettle, fermenter, airlock, bucket, siphon, bottling wand, tubing, and more.
But the MoreBeer kit isn't the only one out there, of course. We took a look at nine of the most popular homebrew starter kits on the market to find the best ones for beginner brewers looking to make either large or small batches.
Here are the best homebrew starter kits, in order:
5-Gallon Options:
MoreBeer Deluxe Home Brewing Kit
Northern Brewer Brew. Share. Enjoy.
Austin Homebrew Supply Beginner Homebrew Kit
Midwest Supplies Beer. Simply Beer.
BSG Brewer's Fundamentals Kit
Small-Batch Options:
Northern Brewer Go Pro Small Batch Kit
Midwest Supplies Micro Bru
BrewDemon Signature Beer Kit
Brooklyn Brew Shop Beer Making Kit
Advertisement - Continue Reading Below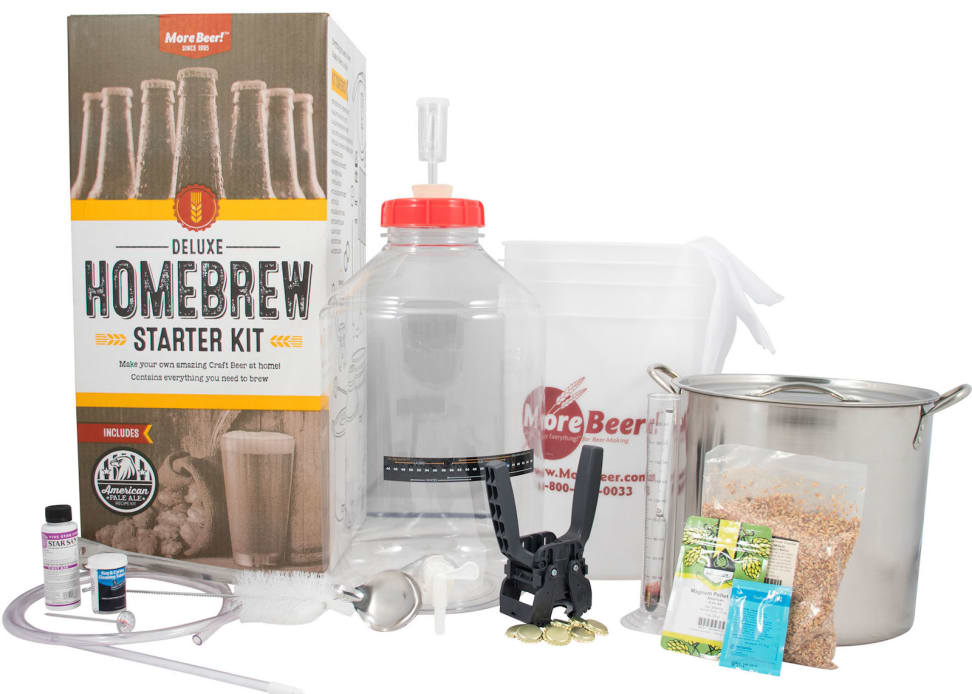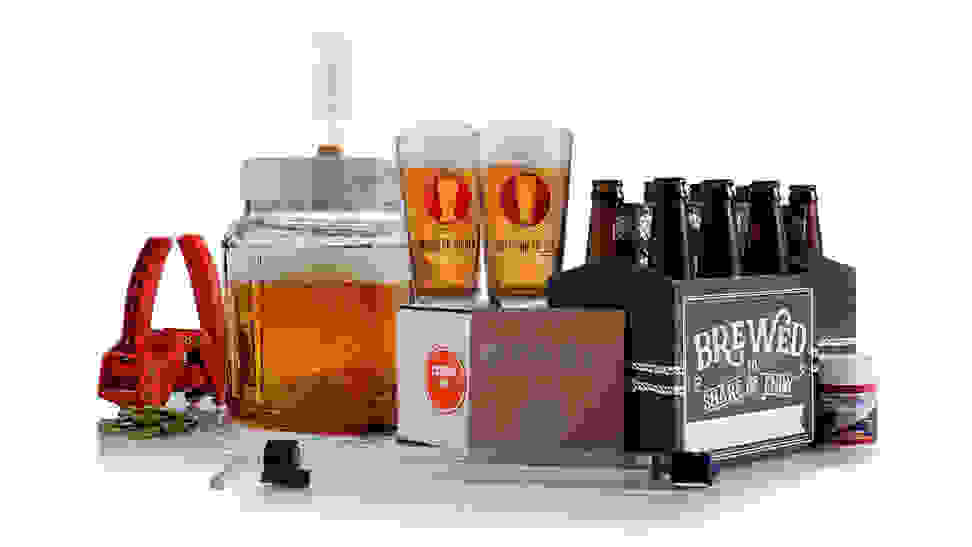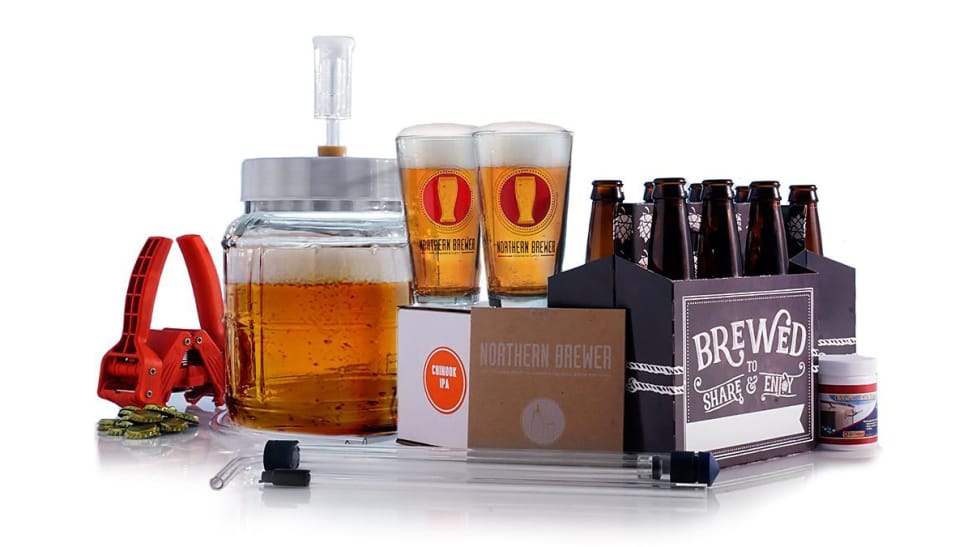 Who Am I?
I'm Ben Keough, Reviewed's former Editor in Chief of News and Features. While I spent years writing about the hottest trends in consumer tech, my true passion is beer. I love drinking it, I love talking about it, and I love brewing it. I made my first batch back in 2009, and since then I've authored and brewed up countless recipes ranging from simple Irish stouts to complex fruited wild ales. Like most home brewers, I started with an extract kit like the ones we recommend here before eventually moving up to all-grain.
How We Picked
For this guide, we focused on starter kits designed for first-time brewers using malt extract, as opposed to all-grain brewing. Extract brewing has fewer steps and takes less time, but also costs a little more, while all-grain brewing is a more involved process that requires more equipment, but may also produce slightly better-tasting beer at a lower cost. Most home brewers start with extract and eventually graduate to all-grain.
Extract brews are usually designed for either 5-gallon or 1- to 2-gallon systems, so we looked for kits that target those sizes. Which you want to start with is a matter of preference. Larger kits produce more beer and are generally more cost-effective, but if you make a bad batch, you're wasting a lot more time and money. Small-batch kits are a cheap way to get comfortable with the brewing process and experiment with different recipes.
Once we nailed down those loose specs, we zeroed in on kits that include all of the basics you need to produce a great batch of beer. We favored those that include a recipe kit and other extras, since these can make it that much easier to get your first brew under your belt.
---
Other 5-Gallon Kits We Tested
Other Small-Batch Kits We Tested
Advertisement - Continue Reading Below