The Best Humidifiers of 2019
By Jonathan Chan, February 27, 2018, Updated January 02, 2019
Whether you're trying to soothe a cough that just won't quit or keeping winter dryness away, a humidifier helps create a climate of comfort in your home. However, if you take a gander online or walk through a big box store, the sheer number of makes and models can be overwhelming. So, my colleagues–Julia, Kyle–and I decided to test nine of the best-selling humidifiers on the market. We covered everything from fan-driven evaporators to ultrasonic misters, evaluating them for ease of use, moisture creation, and efficiency.
After turning our purpose-built temperature control chamber into a swampy jungle for a month, we found that the Vicks V745A Warm Mister (available at Amazon for $38.55) provides the most value and power for your money. If you're looking for a cool mister, we'd recommend the upgraded version of the TaoTronics TT-AH0001.
If neither of these are available, here are our rankings for all the humidifiers we tested:
Vicks V745A
TaoTronics TT-AH0001 (Upgraded Version)
Honeywell HWM705B
Crane EE‑5301
Pure Enrichment MistAire
Honeywell HCM350
Honeywell Mistmate HUL520B
Safety 1st 170906SM
Sunbeam SCM1100
VicTsing
PureGuardian H920BL
Updated January 02, 2019
Advertisement - Continue Reading Below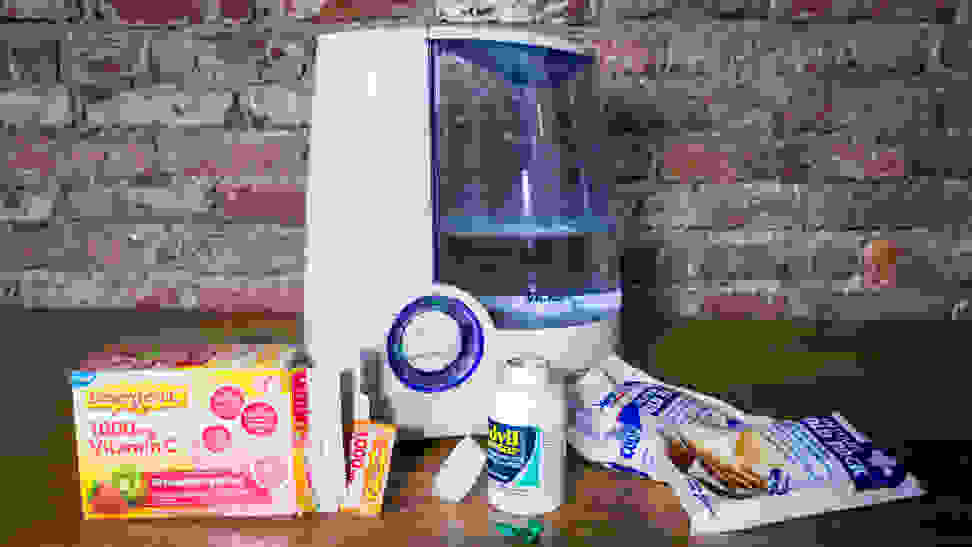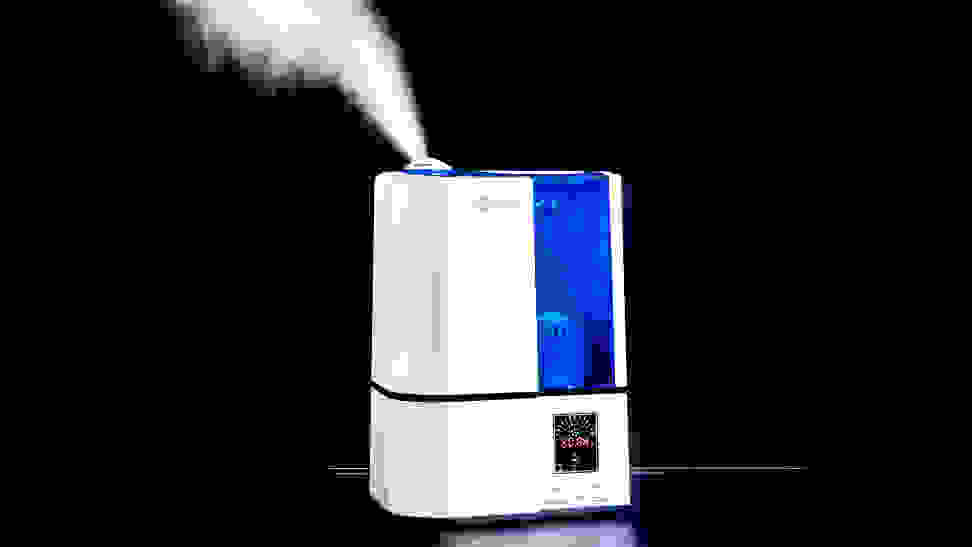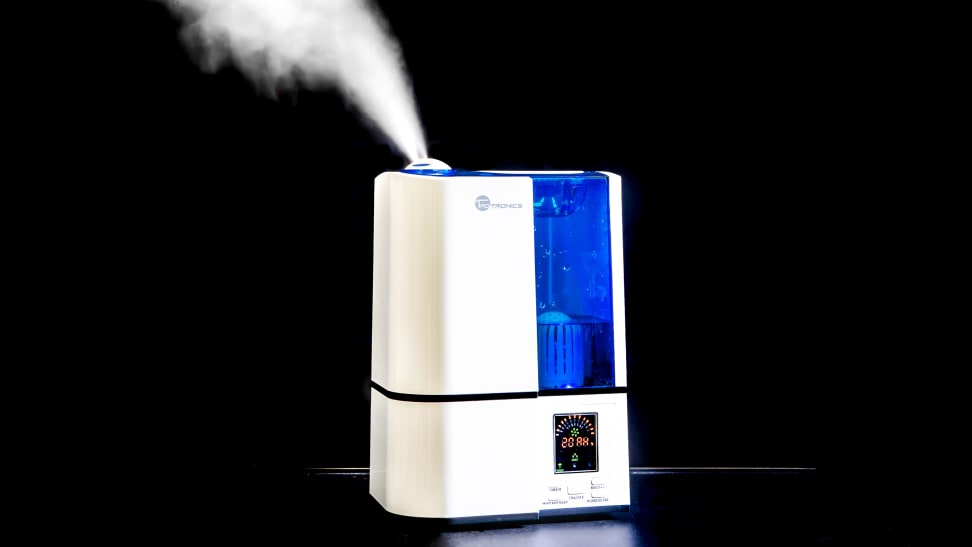 What you need to know
Relative Humidity
When we talk about humidity, we're actually describing relative humidity. This number is calculated based on the amount of water in the air, the amount of air pressure, and the temperature. To put it in perspective, at 68°F, relative humidity under 30 percent will cause your skin to dry out. Most people sit comfortably at between 45% and 55%. Anything above 55% and the air starts to feel muggy.
Types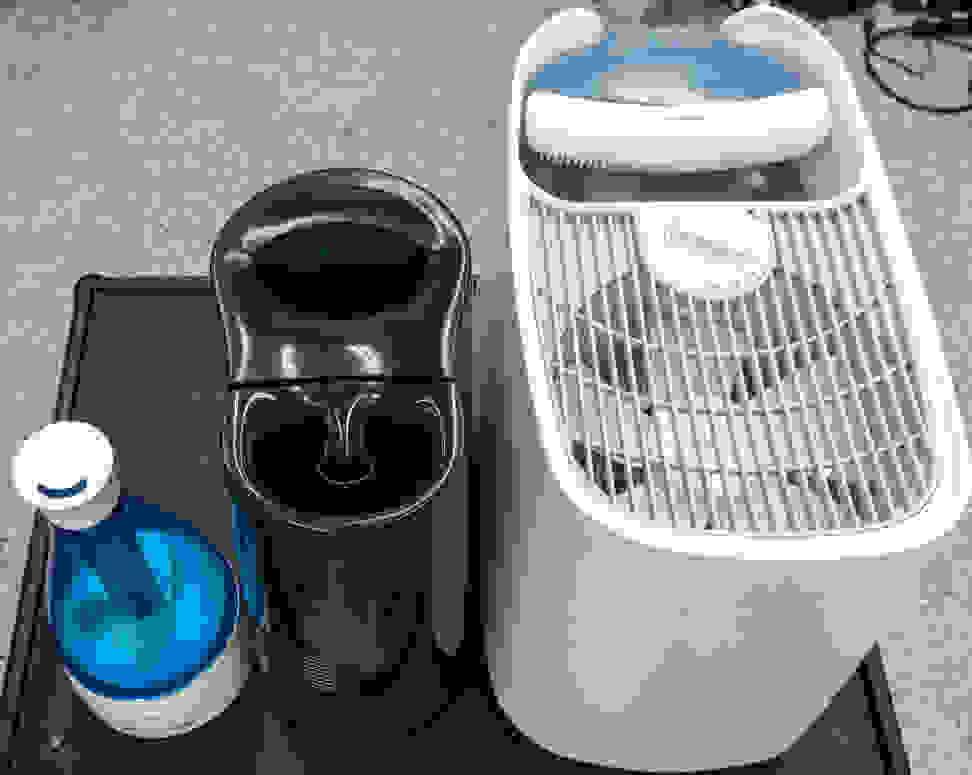 We tested three basic types of humidifiers: warm misters, ultrasonic, and evaporators. Each has its own strengths and weaknesses.
Warm Misters: These humidifiers are pretty basic. They boil water, and the resulting steam is piped out through the top via a fan. Warm misters tend to be the most effective humidifiers, covering more square footage and outputting more moisture. However, this high-powered method makes them unsafe around small children and they can increase a room's temperature to uncomfortable levels.
Ultrasonic: Virtually silent and efficient, ultrasonic humidifiers are among the most popular on the market. They work by vibrating a ceramic plate very quickly. The high frequency turns the water into a fine mist that is cool to the touch. Ultrasonic humidifiers work best as personal units. They tend not to be powerful enough to cover a lot of square footage.
Evaporators: As the name suggests, evaporators work by evaporating water into the air. A fan circulates air over the reservoir. These models make a bit of noise, but if you like white noise while you sleep, you may find it soothing. If you have mineral-rich water in your area, you might want to get an evaporator. The models we tested had filters to prevent white dust from forming.
White Dust
White dust forms when you put hard water into a humidifier without a filter. The minerals get pulled up into the mist and come back down again as dust. You can prevent white dust from forming by using distilled water that can be found at any large supermarket.
---
Other models we tested
How we tested
The Testers
Hello, I'm Jon Chan, senior lab technician at Reviewed. The testing team–Kyle, Julia, and I–wanted to find out which humidifier is worth your money. Between the three of us, we have more than a decade of testing experience. Together we've reviewed everything from space heaters to shop vacs.
The Testing
Before the testing even began, we knew we had our work cut out for us. We started by collecting tap water samples from across the state of Massachusetts. Using the Honeywell Mistmate, we tested these samples against distilled water to ensure there would be no variations during the testing. We decided not to use distilled water because it would change how we interacted with the humidifiers–filling up from a bottle is not how the typical consumer would fill from a sink.
When testing started in earnest, we filled each model to full and weighed them. We then placed the humidifier in a climate-controlled chamber so that each model started at the same temperature and relative humidity. Each humidifier was placed on its highest setting and left to run for five hours. Sensors placed at varying heights and distances recorded the changes in the environment.
After that, we evaluated each model of how easy it was to use, move, and fill.
Advertisement - Continue Reading Below